Stuck at home with nothing to do? Try baking or cooking with your kids! Here are 35 things to cook with kids, featuring recipes with five or less ingredients and no-bake recipes!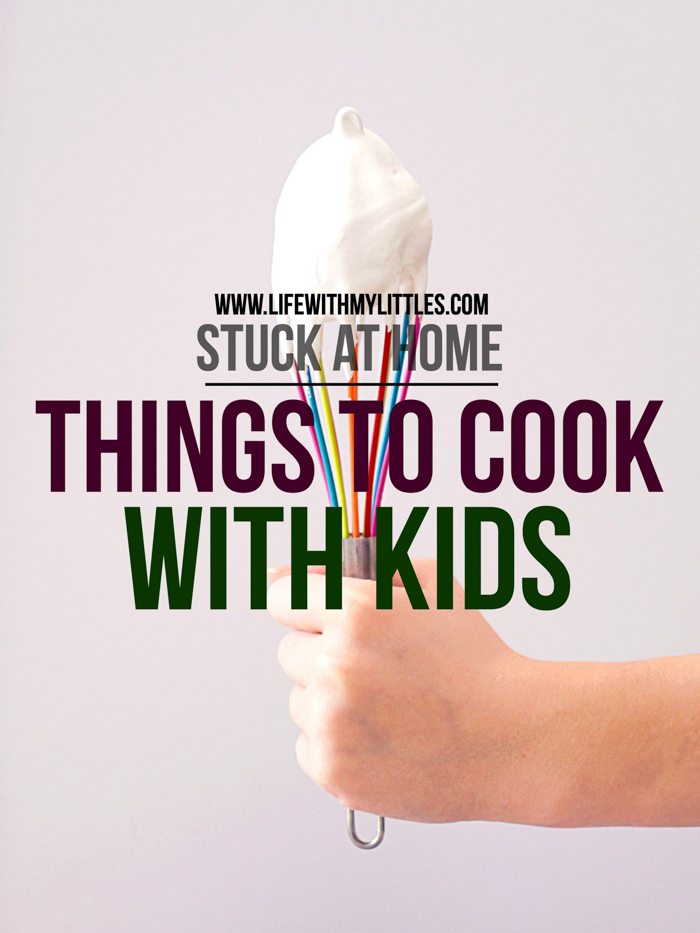 Has anyone else been stress-baking recently? We have made so many different baked goods since being stuck at home that I've lost track of everything we've made! I can tell you that it's all been delicious and every time we make something it's eaten within 48 hours.
Hopefully I'm not the only one baking and cooking up a storm over here. Baking and cooking with kids can be a lot of work, but it can also be really fun if you pick the right recipes!
Since everyone is stuck at home right now with their kiddos home, I thought it'd be helpful to put together a list of easy recipes that your kids can help you bake or cook! Often times recipes are so complicated or have so many ingredients that you have to do most of the work, but with these, your kids can really take the lead!
I've split all these things to cook with kids into two sections. First, recipes with five ingredients or less. Most of them have three ingredients, but some of them have four or five. Second, recipes that are no-bake! Kids + the oven just doesn't sound like a good idea to me, so I wanted to find some good recipes that didn't require any time in the oven.
Things to Cook with Kids That Have 5 Ingredients or Less
And now, on to the no-bake recipes!
No-Bake Recipes to Make With Kids
Have you found at least five or more recipes to make with your kids? I hope you have, because just putting this together has made me crave something sweet!
Cooking with kids can be really rewarding, and there's no better time to teach them than now! Have fun!
Check out the other posts in my Stuck at Home series here: