Running out of things to do with kids while you're stuck at home? Kids telling you they're bored and they don't want to play with their toys anymore? No problem! Here are 36 fun and creative things to do with kids that you can do from home with minimal supplies!
This post contains affiliate links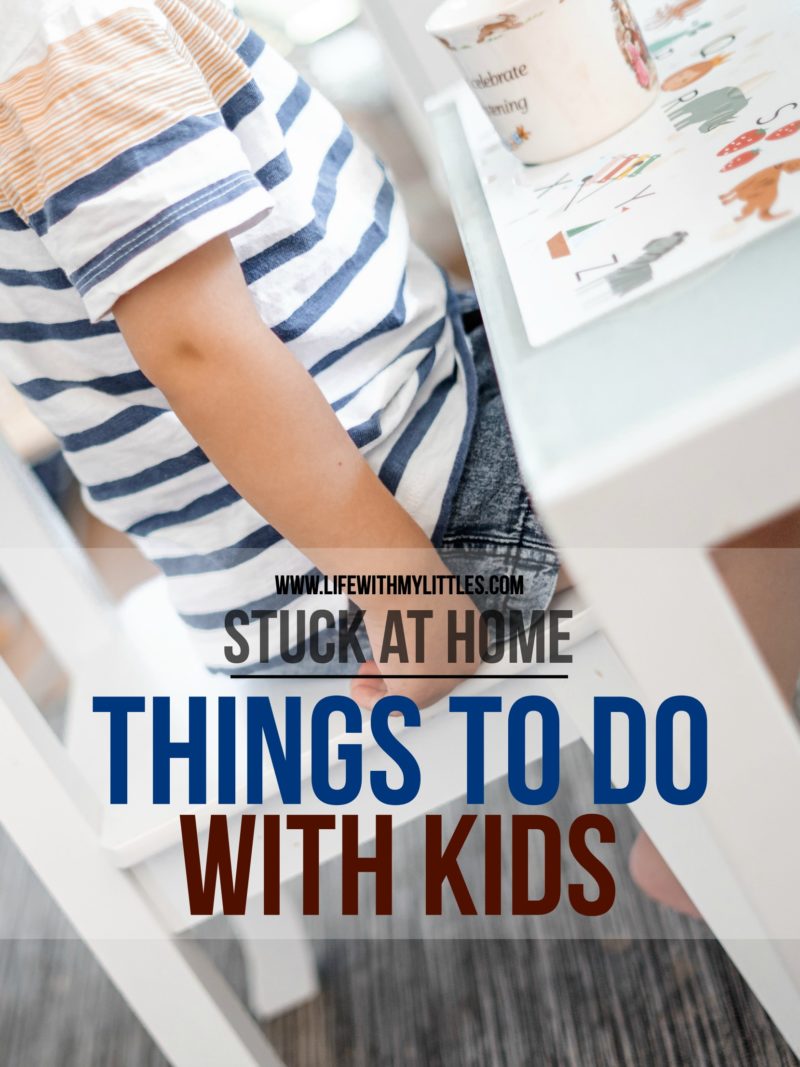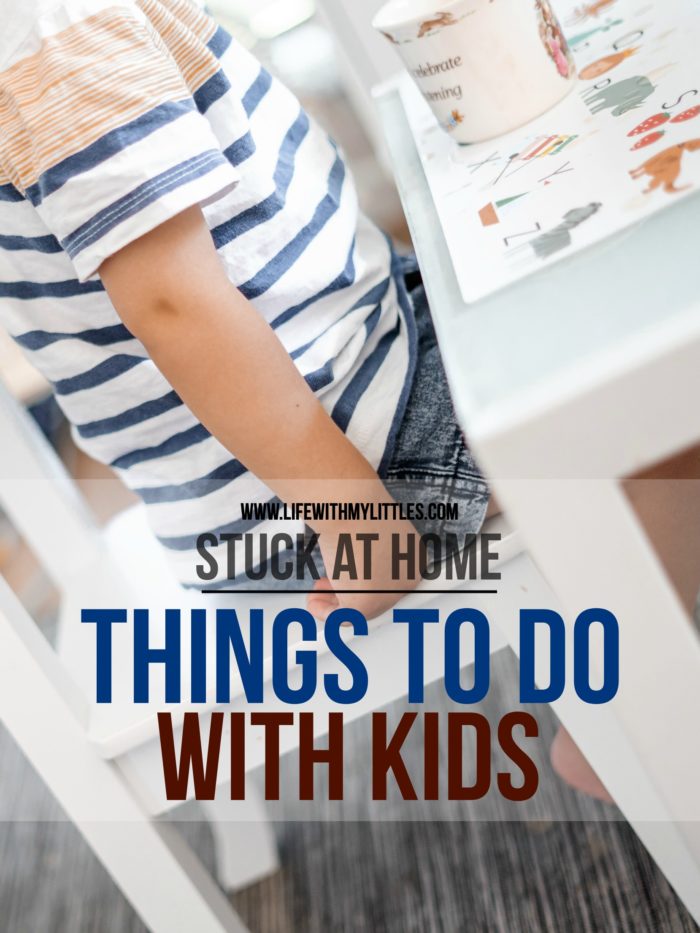 We've been stuck at home for almost three weeks now, and things are getting kind of boring. Sure, we're also in the middle of moving and we're trying to learn how to do distance learning, but when we aren't busy with that, I often hear "I'm bored!"
I'm going to guess that you're in a similar boat. Let's name the boat USS Social Distancing Survival. Because for reals, we're all just on survival mode right now!
And since everything I do with Life With My Littles is to help other moms not only survive motherhood, but enjoy it, I really wanted to put together a few posts to help out! That's how this "Stuck at Home" series was born!
I've got a few posts coming your way (hopefully soon, but again, we move in two days!) that will give you lots of ideas of things to do, cook, watch, and learn with your kids. I tried to keep them simple and make pick things that I'd actually want to do, too, so I'm hoping that all you mama friends out there will want to do them, too!
Let's jump right in (because I know the real reason you're here) and kick off this series!
36 Things to do with Kids at Home
Puzzles
Read aloud or audio books
LEGO challenges (build the tallest tower, the fastest car, etc.)
Bake or cook with your kids
Play card games or board games
Make cards for people in nursing homes
Go through toys and clothes and pick things to donate
Build a fort
Karaoke
Camp indoors (set up your tent, toast marshmallows over the stove)
Let your kids do YOUR hair and makeup
Paper airplane contest
Paint pet rocks
Obstacle course
Draw portraits of each other
Let your kids have a fashion show with your clothes
Make sock puppets or paper bag puppets and put on a puppet show
Tape up a big piece of butcher paper (or the back of wrapping paper) and let your kids create a mural
Create a masking tape car track on the carpet or sofa
Write inspirational messages on sidewalks, trails, or driveways
Watch family videos or a photo slideshow
Indoor fishing
Make something out of a cardboard box
Play with water beads
Melt down broken crayons to make new ones using silicone molds
Dress up fancy and have a photoshoot
Make an indoor volcano
Try to learn a magic trick
Stack cups
Make a toy car wash
Make a DIY no-sew crash mat
Homemade playdough
There are so many things you can do at home, but it can be hard to come up with ideas when you're burned out because you've already been stuck at home for weeks. I hope this list of things to do with kids while you're stuck at home will help you out! We're all in this together, mama!
Check out the other posts in my Stuck at Home series: