Gift guide for grandparents with 10 unique ideas that you can personalize and gift with love to your kids' grandparents! Check this list for the perfect gift for grandparents!
I received free product in exchange for this post. This post also contains affiliate links.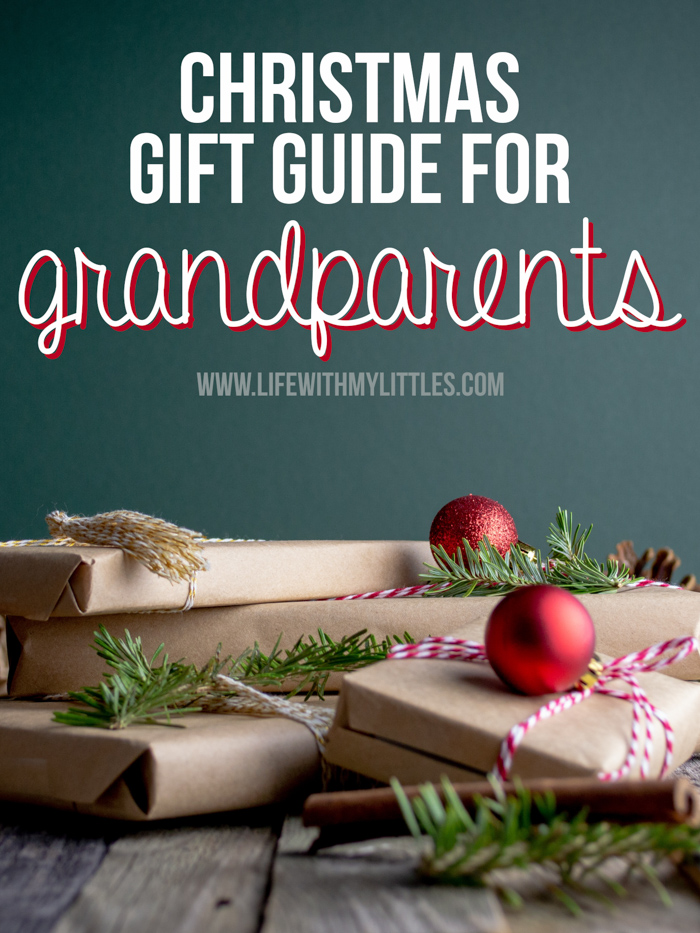 Over the eight years I've been blogging, I've put together quite a few gift guides. I have a gift guide for two-year-old girls, a Cricut gift guide, a non-toy gift guide for kids, and a gift guide for moms. I've written a few gift guides specifically for new moms, and I even have a new dad kit gift basket.
But there's one age group I haven't ever done a gift guide for, and ironically, it's one I buy gifts for every Christmas–grandparents!
This year that ends. I've decided to put together a list of unique and meaningful gifts for grandparents, because if you're a parent reading this post (which 90% of the people who read my blog are), then you've likely got some grandparents (aka, your parents or in-laws) that you will be buying gifts for this Christmas, and I want to help you out.
Gift Guide for Grandparents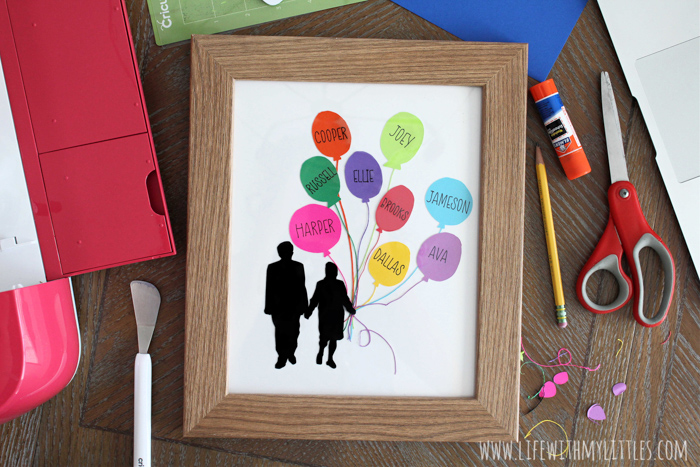 Like I mentioned last week, this is what we got my parents last year. It's just a super cute visual representation of all your parents' grandchildren. And lucky for you, I put together a cut file and free tutorial so you can make your own! So this is a great cheap option for grandparent gifts!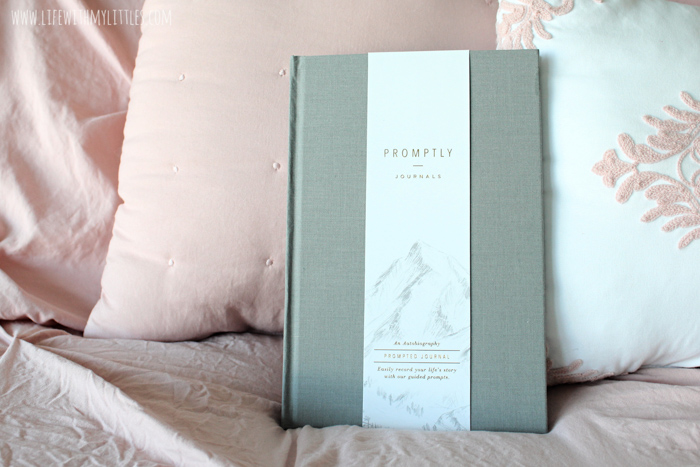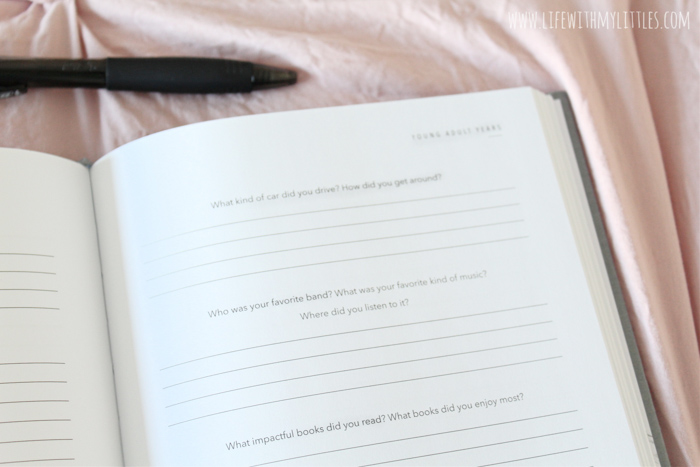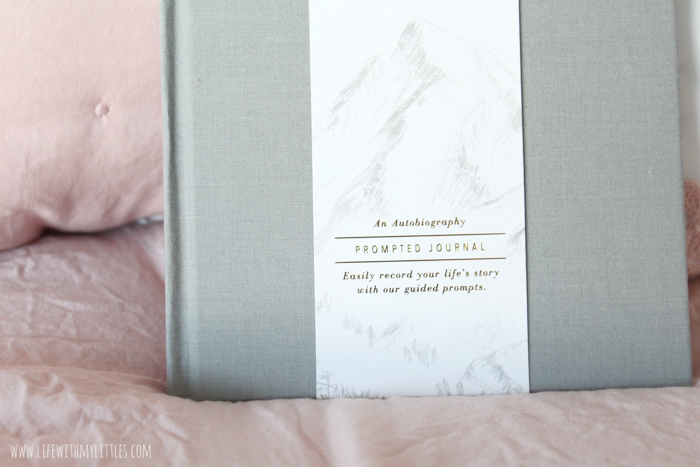 I've been a fan of Promptly journals for a long time, and I love their Autobiography Journals. Writing about yourself can be a challenge, but the autobiography journal contains guided prompts so you can get all the details down! It's broken into different sections (birth, childhood, teenage years, young adult years, adult years, and golden years), and besides all the lovely writing space, there are places for pictures, too! I wish my own grandparents had filled out these journals before they all passed away. It would be so fun to go back and learn little details!
Promptly is having their Black Friday sale starting TODAY! It goes for a week, and you can get 15-40% off their products! So make sure you check that out while you're on their site!
Digital Picture Frame
There are tons of options for digital picture frames on Amazon. The Aluratek Digital Photo Frame has tons of five star reviews and is only $40. If you want a fancier frame, the Nixplay Digital Photo Frame has WiFi so you can share photos with it via an app or e-mail. It also has a ton of five star reviews, but it's pricier, at $175.
Photo Session with Grandkids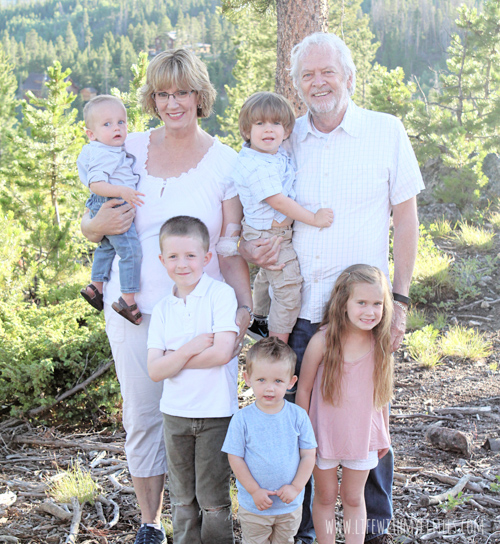 Another great gift for grandparents is a photo session with their grandkids! If you live close, this is an easy one, and if all the grandkids are spread out, this would be such a fun surprise! My parents always love getting pictures with their grandkids, and a professional session would be a gift they'd treasure for years!
Puzzle of Grandchildren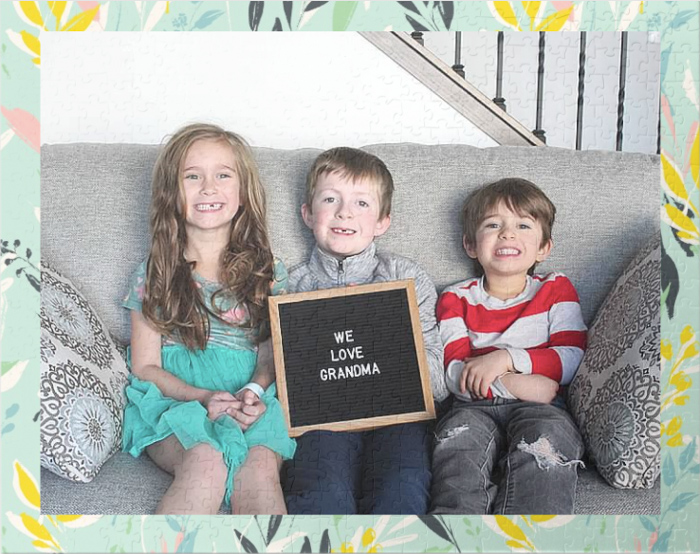 We did this last year for my mom, and it was such a cute gift! I love using Minted to make photo puzzles because they have tons of cute layouts so your puzzle can be more than just a flat picture of your children. If you have a new baby in the family, this confetti puzzle would be such a cute one to gift!
Grandparent Membership Pass
If you live close to your parents or in-laws and they love going places with your kiddos, this would be a great gift. A lot of zoos and museums offer grandparent membership passes where the grandparents are the membership holders and any grandkids under 21 can get in with them. If a year-long pass isn't something you think would be utilized, you can also just get one-time tickets for them to go with their grandkids!
Tickets to an Event
Along the same lines, you could get grandparents tickets for them and their grandkids to go to a fun event! A sporting event, the theater, a concert, Disney on Ice (our personal favorite!), a special train ride, or anything else fun coming to your city (or theirs!). You could even plan a whole trip to visit them around the tickets!
Materials for their Hobbies
Grandparents have to have hobbies, right? So get them materials for their hobbies! My dad is big into coin collecting, so we've gotten him books and coin cleaning things before. Painting supplies, seeds for the garden, fishing lures (Mystery Tackle Box is a fun subscription box for fishers!), puzzles, books, yarn for knitting or crocheting, quilting materials, or anything else they may be interested in.
Blanket or Sweatshirt with Grandkids' Picture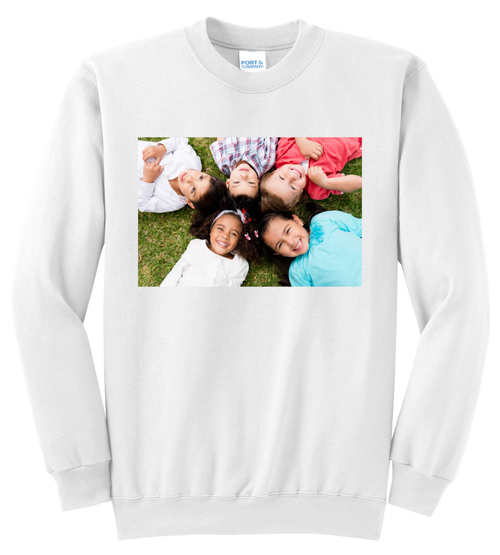 Another personalized gift that would be fun would be a blanket or sweatshirt with the grandkids' picture on it! My friend recently told me that her husband's family would gift their grandpa a sweatshirt with a picture of his grandkids on it every year, and I thought that was so sweet! You could do a blanket with a big picture on it, or even a pillow! It will be a constant reminder of the cute little people in their lives.
Custom Socks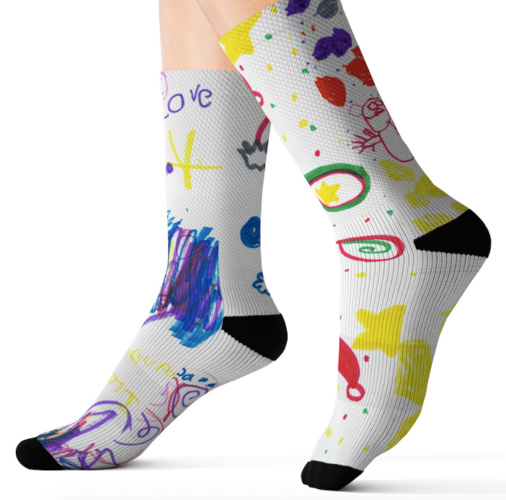 The last wonderful gift on this list is the gift we're getting my dad for Christmas this year–custom socks! Printify is a company that has a bunch of blank clothes and items that you can personalize. I had my kids draw pictures for their grandpa and then I uploaded them and put them onto a pair of socks! I chose the sublimation socks, and it was super easy to design and order them.
I love all of the ideas on this gift guide for grandparents, and I'd happily gift them all to my own parents (in fact I have gifted some of them!). Hopefully, as you make your Christmas lists this year, one or two of these gifts will stand out and you'll be able to gift the grandparents the perfect Christmas gift!