Find the perfect gift for her on this gift guide for new moms! Seven creative ideas to help her adjust to life with a newborn physically and emotionally.
I received free product in exchange for this post. This post also contains affiliate links.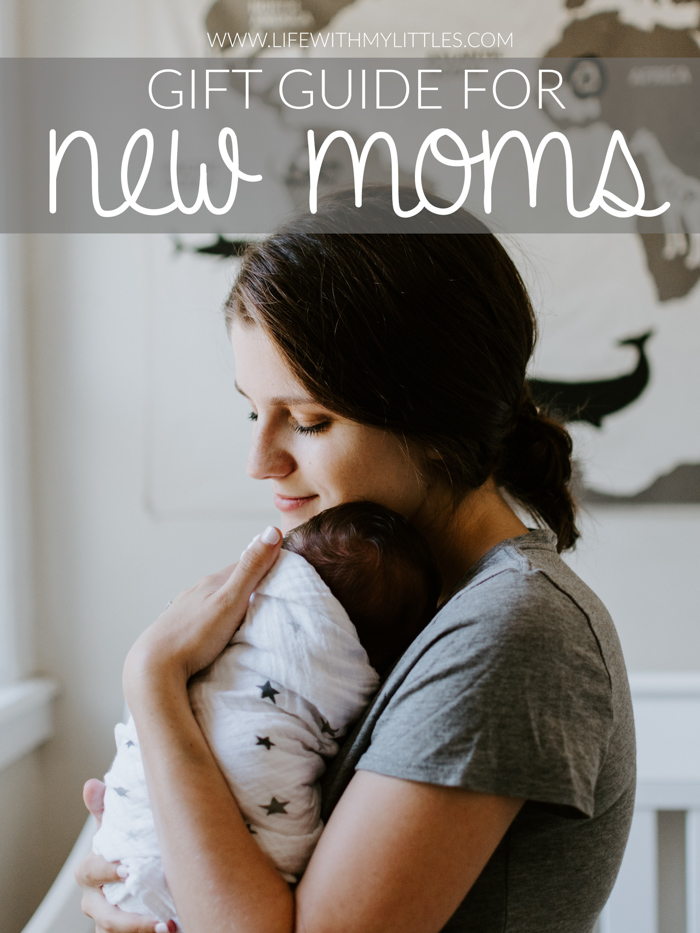 One thing I love talking about is how to support new moms. Whether it's your first baby or your fourth, every new mom needs help and love.
I've written a few gift guides tailored to new moms, including a new mom gift basket, a gift guide focusing on pampering a new mom, and a gift guide with practical gifts to bring a new mom.
There are so many feelings to process, changes to adapt to, and healing to be done. Having a baby is hard, and adjusting to life with a newborn can be even harder.
Today I wanted to share a new gift guide for new moms, with a focus on gifts to help her through that difficult postpartum period, physically and emotionally.
Gift Guide for New Moms
Promptly Postpartum Journal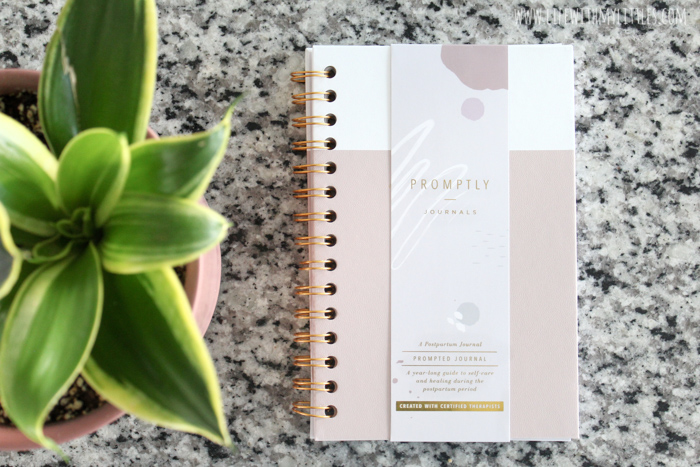 Promptly Journals have tons of great prompt journals, including ones for parents to write about their children. But for new mamas, the Postpartum Journals are the perfect way to find healing and self-care through the first year of your baby's life.
There are sections for pregnancy, birth reflection, partner support, at home, body thoughts, and monthly check-ins , as well as a list of resources to help new moms with their mental wellness. The Promptly Postpartum Journal includes therapy tips throughout its pages, written by maternal mental health professionals, and quotes and affirmations to help uplift and comfort you.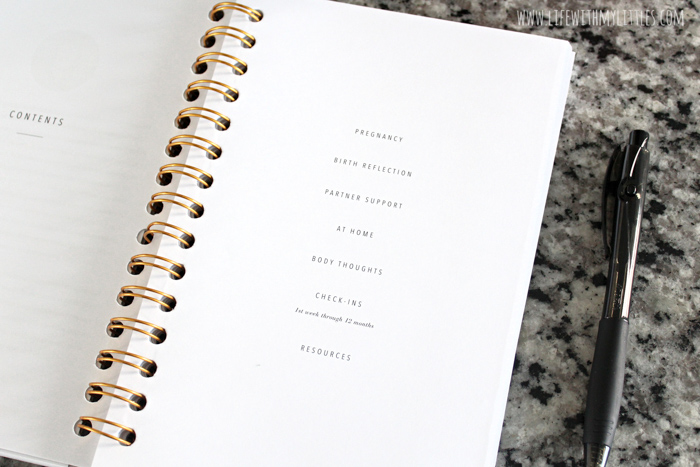 Whether it's your first baby and you have no history of depression, or it's your third and you've dealt with postpartum depression each time, this gift can help a new mom heal and take care of herself during that first year of her baby's life.
Tubby Todd Mama Gift Set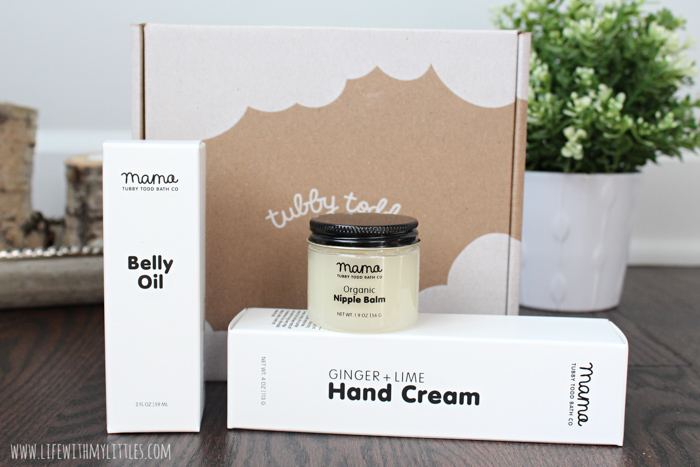 Tubby Todd is a fantastic mama-founded and woman-run business. Their Mama Gift Set includes three must-have products for postpartum mamas and their tender, healing bodies. All three are formulated with natural ingredients and are gentle enough for sensitive skin.
The hand cream helps soften and replenish dry, mama hands (you do a lot of hand-washing as a new mom, and it can dry your hands out fast). The belly oil promotes elasticity and works to restore skin's natural luminosity, which every mama wants after having a baby! The organic nipple balm helps soothe the tenderness of nursing, and because its organic and contains lanolin, it's safe to use before or after nursing.
I love Tubby Todd because all their products use natural ingredients and were originally created with sensitive skin in mind. I've used Tubby Todd on my kids and not only do the products smell amazing and leave my kids smelling like a dream, but they are so gentle and even work well on our oldest son who has dealt with eczema in the past.
Chatbooks Gift Card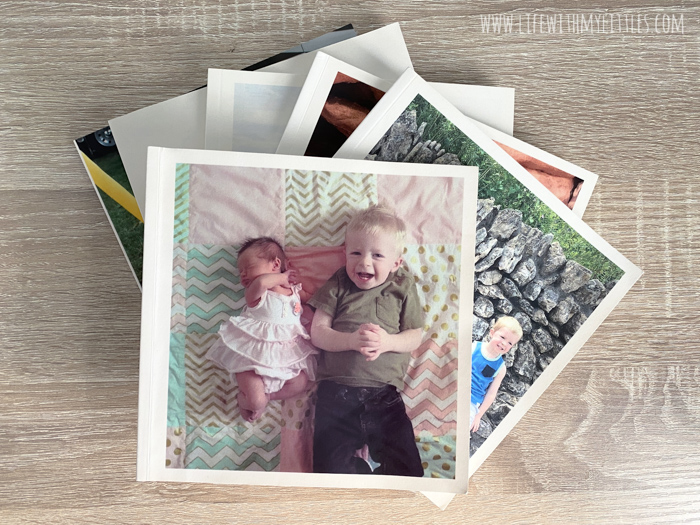 New moms take a lot of pictures, but they don't have a lot of time (or energy!) to organize, edit, and print them very often. Chatbooks are a great option because they make printing your photos super easy.
With the app, you can print the cutest little photobooks just by uploading from your camera roll or social media. They have hard or softcover options, and two sizes to choose from (6×6″ or 8×8″). You can include captions, or just print pictures and dates on each page. The books are incredibly affordable, starting at just $15.
For a new mom who is frazzled and wants to have hard copies of all the memories she photographs, this is the easiest, hassle-free way to print out photos.
Food Gift Card
Whether you just had a baby or your baby is a few months old, making dinner at the end of an exhausting day is often the last thing you want to do. Save her from having to throw something together when she doesn't want to by giving her a gift card to eat out! Either get her a gift card to somewhere that has delivery (pizza always works!), or get her a gift card to a company like GrubHub, DoorDash, or PostMates. That way she can get a hot meal in under an hour with zero effort!
FridaBaby Portable Sound Machine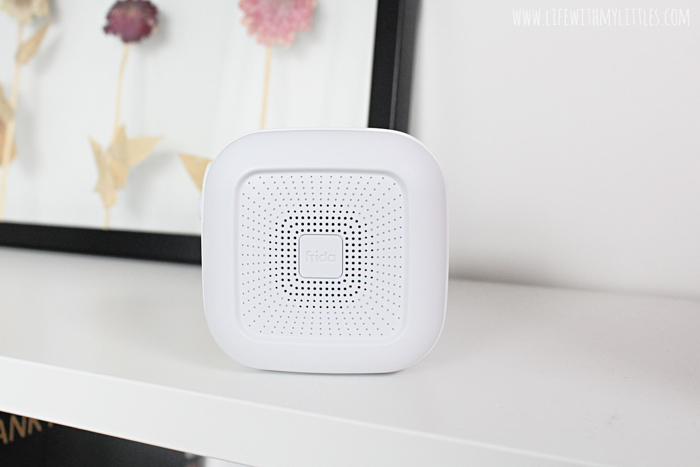 This fancy little gadget is the solution to a lot of a new mama's problems. Not only is it a sound machine with five different sounds (two of which are shushing and a heartbeat), but it has a nightlight for nighttime nursing sessions and it's portable and rechargeable. Getting your new baby to sleep can be exhausting sometimes, but the FridaBaby Portable Sound Machine helps make it easier.
Haaka Ladybug Silicone Milk Collector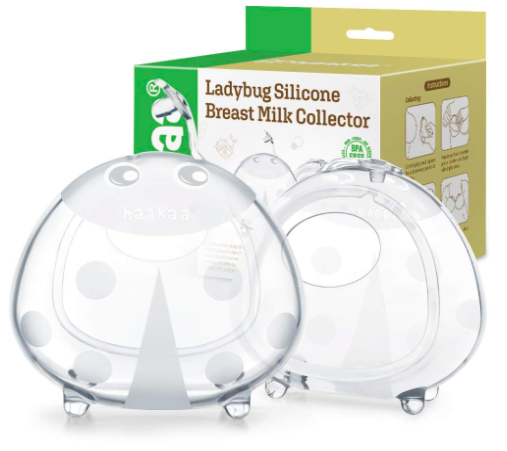 To a nursing mom, every drop of breastmilk is like liquid gold, so when your letdown happens and you only have one baby to catch it, you can waste a decent amount of milk! The Haaka Ladybug Silicone Milk Collectors just fit right inside your bra and collect any milk that leaks out when your baby isn't nursing. I wish I had had these when I was nursing!!
Audible or Kindle Unlimited Subscription

For a new mom's mental health, reading books or listening to audiobooks is a great way to get outside the monotony of motherhood with a baby. She can read while nursing or listen while doing all the chores that come along with having a baby (so much laundry!). Audible has over 200,000 audio books to choose from, and with Kindle Unlimited, you can choose as many ebooks as you want from over 1 million options. She's bound to find something to interest here on either option!
New moms are one of my favorite people to buy gifts for (but that's probably obvious based on all the new mom gift guides I've put together over the years!). These gifts are perfect to help new moms adapt to having a sweet new baby in their life. I hope the mama new mama in your life will be thrilled to get something from this gift guide for new moms!