Mama's Monthly Faves: a series all about the best mama and baby products!
I received free product in exchange for this post.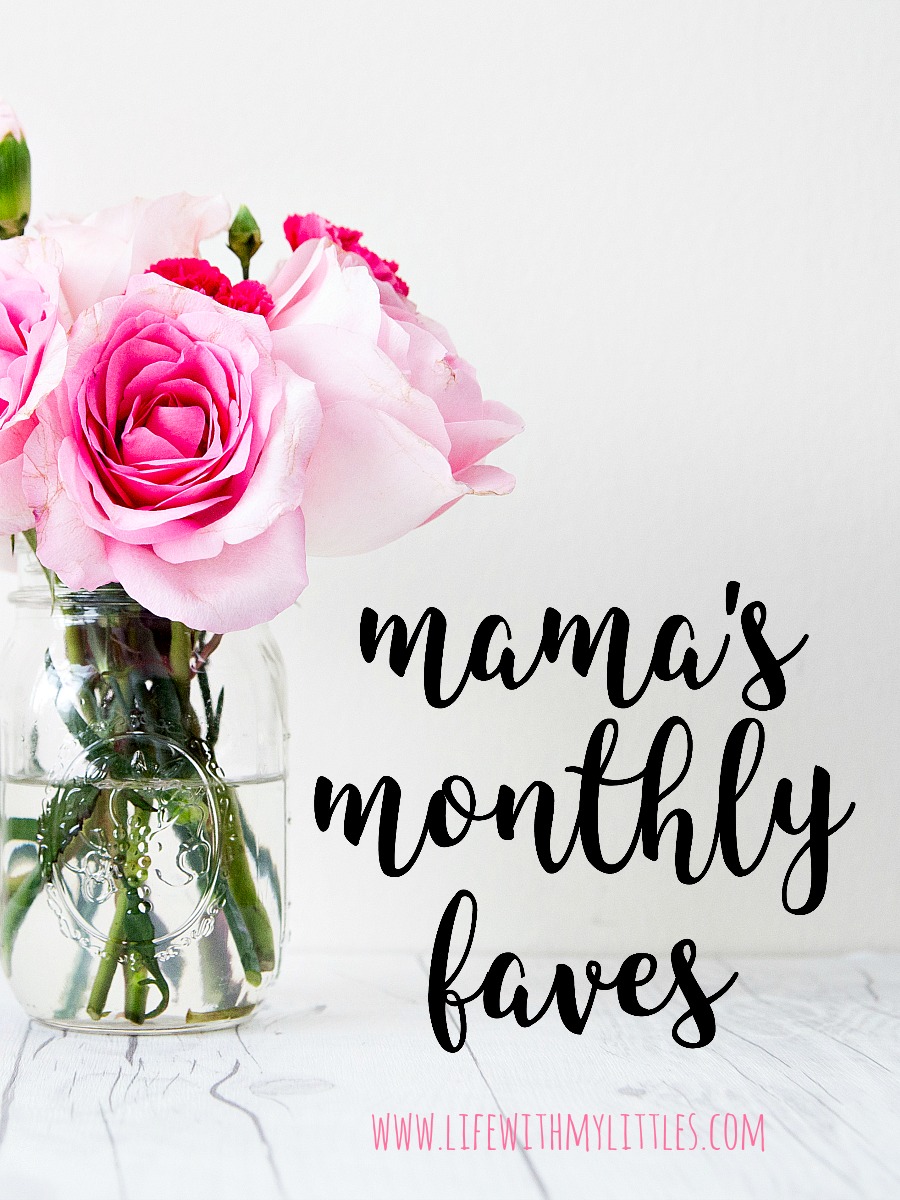 Hey mamas! I missed last month's Mama's Monthly Faves post, but I've been saving some super cool things for this month's post, and I am really excited to share them with you! Let's go!
1. LÍLLÉbaby 6-in-1 Original Carrier. Guys. This baby carrier is by far my favorite one I have ever used (and I've tried out a few!). Not only is it super cute, but it has some amazing features that are game-changers. First, it has lumbar support. This is a huge deal for me because my back always hurts after even ten minutes when I wear other carriers. It also has a handy sleeping hood, which came in very handy when we stopped at Magnolia in Waco on our move from Texas to Minnesota and it was nap time for Little R. Another amazing part about it is that it has six different carrying positions so that you can use it from the time you have a newborn all the way to 3-4 years (or 45 lbs). I really love this thing. I used it when we were loading and unloading our moving truck and didn't have anywhere to put Little R, when I had to stop at a gas station with the kids and I was on my own so I needed my hands free, and while we were visiting family in Utah and Idaho and I didn't bring my stroller. If you're in the market for a baby carrier, I highly, highly recommend one of these.
2. Bows from Rylee Dee's Boutique. I shared these last year in my post about styling my daughter's hair, but I just got a new box of medium bows and we are obsessed. Little A wears one in her hair every day. She makes three sizes of bows (along with headbands, dresses, and skirts) and they are perfect even for my wild almost-three-year-old. They are super high quality and the alligator clips on the back stay in place all day. Little A about died when we opened our box and found one made from Moana fabric! We love this little mama-owned shop!
3. Unbox Love Date Night Subscription Box. Wouldn't it be awesome if someone else planned a date for you and if you were able to do that date at home after your kids go to bed so you wouldn't have to hire a babysitter? Well guess what!? Unbox Love is a date night subscription box that does just that. My husband and I got to try out one of their boxes and it was awesome! Each box has everything you need for a fun, romantic date night! Our box was London-themed, so it included a Yorkshire pudding dessert mix and muffin tins, three games, invisible ink pens and a notepad, a music playlist, and instruction cards to help us out! My husband and I are both super busy so we don't have a lot of time to plan dates, and honestly, this was one of the most well-planned dates we've ever had, and we did it all at home! The rummy game was confusing and the playlist didn't work for us, but we loved the mysteries and doing pictionary with invisible ink pens! I definitely recommend trying out at least one box if you want an easy, pre-planned, at-home date!
4. The Birth Hour podcast. I featured this podcast in my post about podcasts for pregnancy, but I have recently become obsessed with it. I actually listened to over 20 episodes when we drove from Texas to Minnesota! Bryn does an amazing job of featuring women with all kinds of birth experiences and with different backgrounds. Even though I've had all three of my babies in the hospital with epidurals, I love hearing about home births and c-sections and unmedicated hospital births, too. If you're a pregnancy/baby obsessed lady like me (or a normal person who has had a baby), you'll love The Birth Hour. Also, I was interviewed last week and am going to be featured soon, so go subscribe so you know when it goes live!
5. This PinkBlush nursing dress. I love wearing dresses but can't wear my favorites out in public right now since I'm breastfeeding Little R. Enter my new nursing dress! It's a hi-low wrap dress and I love the light blue color. Plus I feel like the orange in it makes it so it can transition easily into fall! The top just pulls down so I can easily feed Little R no matter where I am. I still use my nursing cover, but it's so easy because of the wrap part! The fabric is super soft, which I love in a dress, and it's just so comfy. If you're looking for a nursing dress, check out PinkBlush. They also have really cute maternity clothes!
So that's it for this month's Mama's Monthly Faves! I already have a few things in the works for next month, so make sure you check back to see what they are! I love sharing things to help out other mamas!