This new mom gift basket is the perfect gift for a new mom! So many great ideas in here, and it will definitely help make life with a newborn easier!
This shop has been compensated by Collective Bias, Inc. and its advertiser. All opinions are mine alone.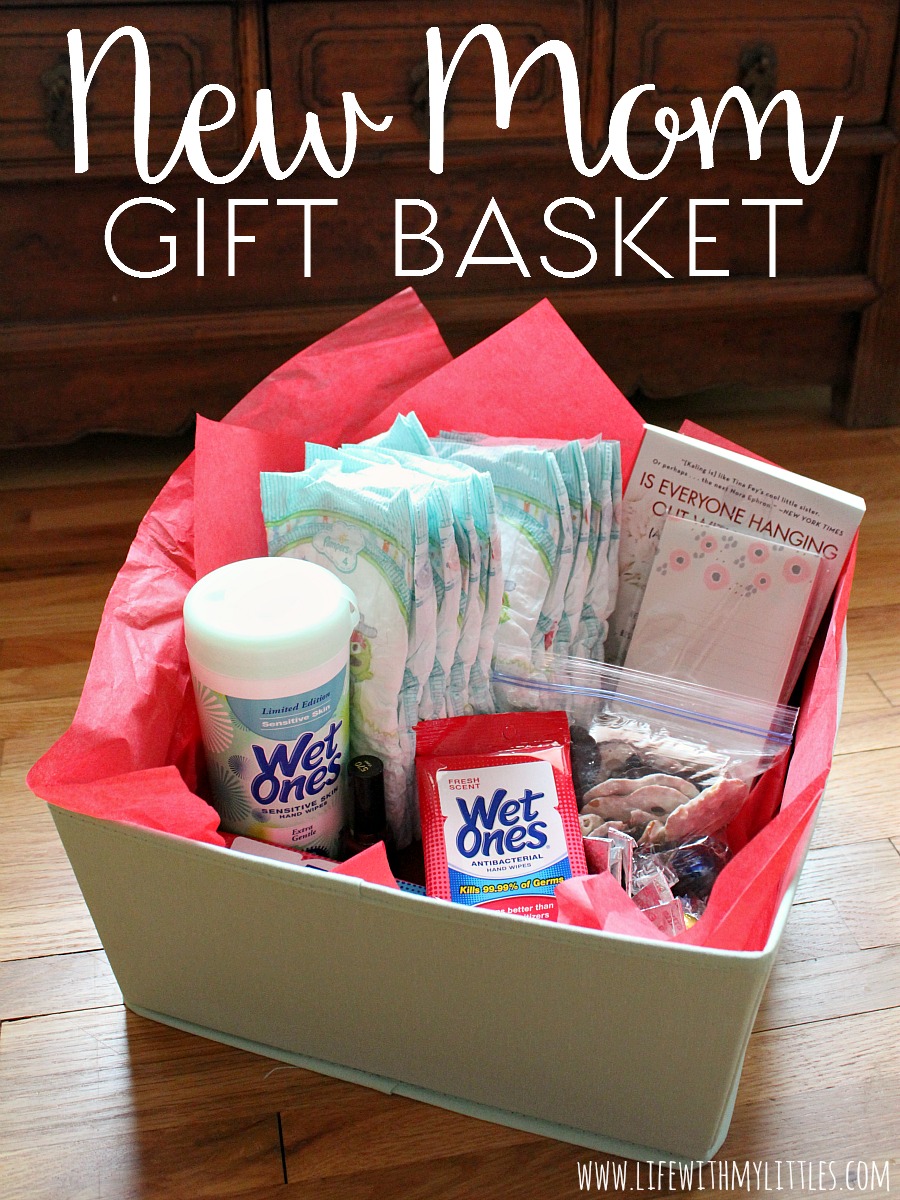 It's not every day your best friend has a baby, but three weeks ago, that's exactly what happened. My best friend had her second baby, a handsome baby boy! We met each other when we were pregnant with our first babies (both boys) and we were due 2 weeks apart. Now, our toddlers are best friends. Needless to say, I am so excited that she has another adorable little boy!
But one thing about having a baby during December is that it's right at the start of cough and cold season! And with a brand new baby, that can be scary! One thing I love to carry in my diaper bag are Wet Ones Antibacterial Hand Wipes. They make it so easy to wipe things off when you're out and about. Wet Ones kill 99.99% of germs and clean better than hand sanitizers. So you know you've got to have them with a newborn!
I decided to make my best friend a New Mom Gift Basket to celebrate her new baby, and to help her survive life with a newborn! Having a new baby can make you a little crazy, regardless of if its your first or not. And I wanted to help her out and also say congratulations!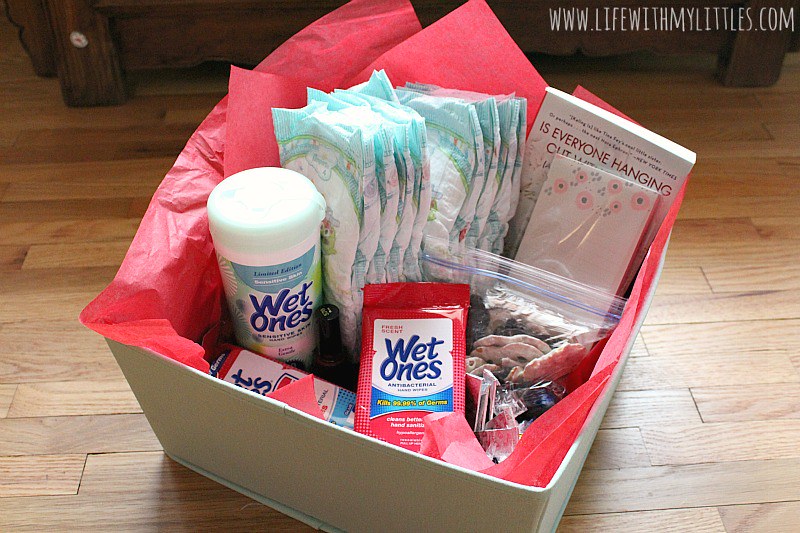 Making a gift basket for a new mom is super easy, but if you're worried I'll walk you through it! First, I grabbed a nice basket and some tissue paper. If you're making a gift basket, you want to use a basket, right?
We grabbed some Wet Ones because not only do they clean up grubby and sticky hands, but they help prevent the spread of germs! Any new mom will tell you how important that is!
\
In my gift basket, I added:
1. A Wet Ones Antibacterial Travel Pack (easy to keep in the diaper bag)
2. A Wet Ones Canister (great for keeping around the house)
3. A Wet Ones Big Ones Hand Wipes (for when messes get a little out of control!)
I also wanted to make sure my BFF took care of herself (having a baby is hard work!), so I got her some things to pamper herself!
1. A notepad. Mommy brain is real!
2. Not one, but two delicious chocolate treats. You can't ever have too much chocolate in the house.
3. A book to read while she's nursing. When you have a newborn, it seriously feels like all your baby does is eat and sleep. And I'm reading this right now and LOVING it!
4. A few sticks of gum. Since it can be hard to find time to take care of yourself in those first few weeks, at least she can have fresh breath!
5. Nail polish. So she can feel like a lady (and because she can finally reach her toes again!).
6. Diapers for baby! I packed some of my favorites for little baby boy. You can't have too many diapers!
If you want to add some maxi pads, that's always helpful after delivery, but since it's been over two weeks since he was born, I passed on those. A gift card for take-out (or delivery) is also a great idea for a new mom gift basket. And of course, nipple cream (aka gold to a nursing mom) is always handy for any mom who is breastfeeding!
It was so much fun to meet baby boy last weekend, and I'm glad I was able to help make the transition to life with a newborn a little easier for my best friend!