Currently July 2017: What's going on this month for Life With My Littles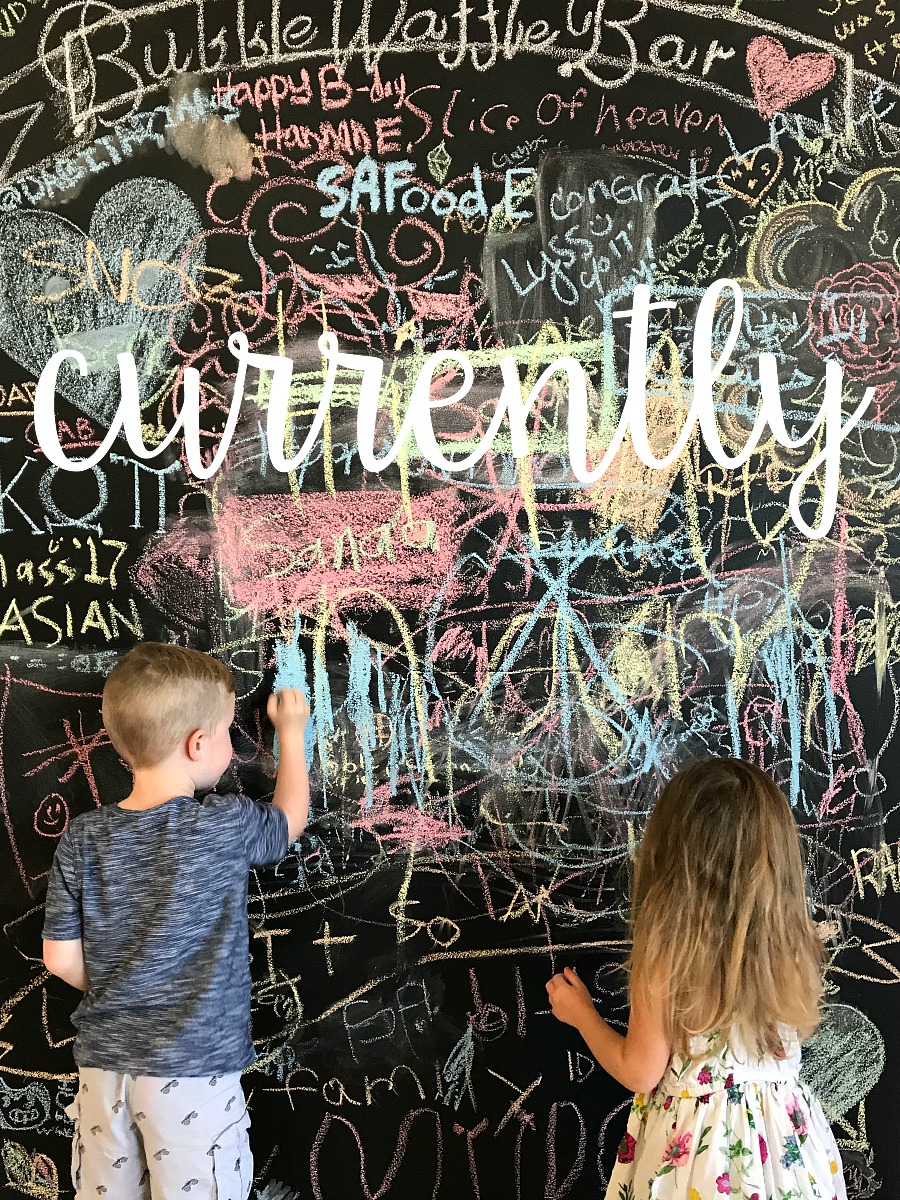 Hey mamas! Another month has come and gone, which is so crazy to me. Little R is already 5 months and over 17 pounds. That kid knows how to eat! We had a great June, with lots of fun adventures and some big life changes. Of course I have to start with Cars 3 coming out! We went the day it opened to and loved it, and then I took all three kids on my own to it again five days later (Little R slept almost the whole time!) It's fantastic and I recommend everyone see it. We also had some friends come visit with their babies we hadn't met, and it was a lot of fun catching up and watching all 5 of our kids play together. Little R also went swimming for the first time and he really enjoyed it! We took a trip to Sea World, even though it has been so, so hot here. Little J did a week of "space basketball" where he learned basketball handling skills and facts about space. A weird combo, but he absolutely loved it. Our first nephew was born at the very beginning of the month! He is absolutely precious, half the size of Little R, and I cannot wait to meet him. We also made some big life decisions (adulting, am I right?), and I'll share those soon but not just yet. It was a great month and we're excited for another month full of joy and happiness and fun!
Here's what's going on this month:
Learning how to make videos. You may have noticed I added a little video player to the sidebar of my website! I've started making a few videos! It's out of my comfort zone because I am not good at talking on camera, but I sort of love how they are turning out and I'm going to keep making them! So far I've done one about removing blowout stains and one featuring a tutorial for my easy nursing cover I just posted. Go check them out and let me know what you think!
Compiling stories from grandparents. So at church our region has really been pushing family history and making sure you have your family history done for four generations. Up until a few weeks ago I just thought that meant knowing your family names and dates and stuff four generations back. Then one Sunday someone brought up how it's so much more than that, and how knowing stories and who our grandparents were is also part of it. So I got this genius idea to start compiling stories from my parents about their parents and grandparents, and from my husband's side of the family, too, so that I can put them together so not only can I learn about our family, but my kids can. They never met any of my grandparents, and my father-in-law passed away when my son was 10-months-old. I want them to know what kind of people they were and to know their stories. I'm super excited about this project and I'll probably share more as it progresses.
Excited for my dolphin swim! Yes! This is my BIRTHDAY MONTH and I am finally going to get to do the dolphin swim at Sea World! I wanted to do it last year but you know, pregnant, so this is my year! I swam with dolphins once when I was in elementary school, and I've always wanted to do it since. Every time we go to Sea World I just want to spend the whole time watching the dolphins (unfortunately, my husband does not!). They have been my favorite animal ever since I was a few years old, so I am super pumped!! I'll definitely be posting about it on my Instagram, so go follow me!
Planning a baby shower! One of my good friends here is having her third baby next month, and I am super excited that I get to throw her baby shower! I love planning parties but I don't get to do it a lot, so it has been fun to get everything together. It's going to be fiesta-themed, and so, so cute and fun! I can hardly wait! And you know I'll be posting all about it in a recap post later this month!
Working on a new series. I'm not going to say what it is yet, but honestly I got part of the idea from my husband. I'm thinking it will be a once a month series, but we'll see how much work each post takes. Anyway, it's going to be a lot of fun, and I am excited to share!
Thankful for my marriage. Cheesy, right? I know, but I married such an incredible guy and I am so grateful for him. He really is my best friend and I am so glad that we are partners and support each other. We've been married for a little over seven years, and while our lives haven't gotten any easier (the contrary, actually), our marriage has gotten stronger and we get along better now more than ever. It's awesome.
Well, that's it for this month! I'm excited about the direction things are going and excited to share what's going on with you guys soon!