Mama's Monthly Faves: a series all about the best mama and baby products!
I received free product in exchange for this post.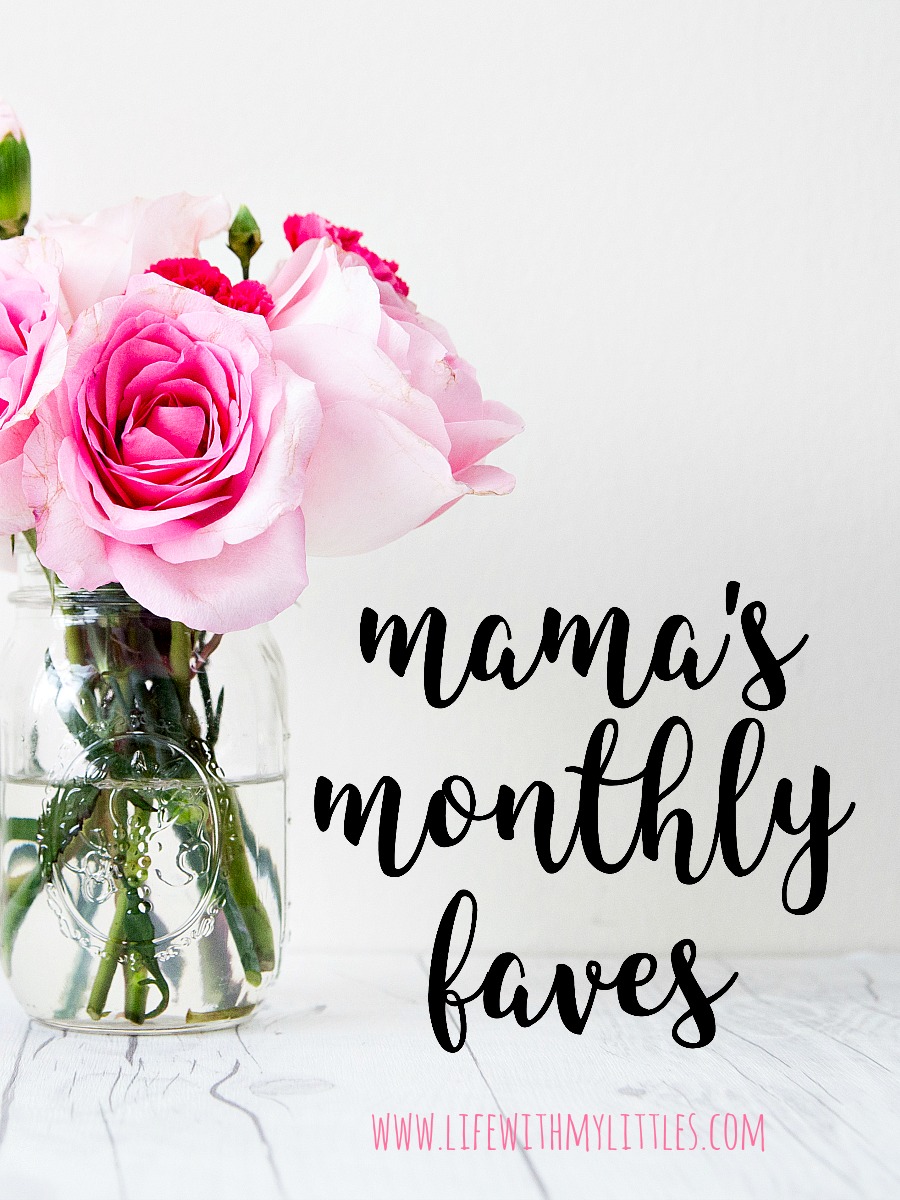 Hey mamas! Today I've got a few mama's monthly faves that I am really in love with right now, as well as two faves that I've been into for a long time. I'm excited to share them and I hope that you guys get excited about them, too!
1. Square Snaps. So last year I was looking for a way to print some pictures in polaroid form for decor in my kids' room. Enter Square Snaps. They are a London-based company that I found thanks to Google (what would we do without Google!?). Basically, you can print your Instagram photos or any photo you want to upload from your computer in different polaroid forms! I love the basic white polaroids, but you can also print them on pastel polaroids, black polaroids, tiny polaroids, or in squares without the bottom polaroid part. I immediately ordered a bunch of them and have a display of pictures of my two oldest in their room. I am dying to order more soon, and I will definitely share on my Instagram when I do! Anyway, I love Square Snaps!
2. Cars 3. If you read my blog at all, you had to know this was coming! Yes! I am loving Cars 3. We went to the very first showing on the first day it was out, and it was so much fun to see how excited and into it my son was. He wore a bunch of Lightning things and Little A even wore a Lightning McQueen dress! Little J has been Cars obsessed for almost 2 years, and everything in our lives is Lightning McQueen. Cars 3 was for sure better than the second one, but not quite better than the first. Although I may just be biased because I've seen the first one like 1,000 times. I even took all three kids again to a mommy matinee showing of it five days after we saw it the first time. It's super cute, I cried several times, and I definitely recommend going to see it if you haven't already.
3. Posey and Pence. My friend Jessie actually told me about this company, and I am in love with their clothes! Basically every dress they sell I want, and their pants are super cheap and so cute, and all the tops are fab, too. I have a maxi dress and a swing dress and I love them both. They are both so light and comfy, which is perfect for the hot summer days we are suffering through right now. They post new pieces every day, so the inventory is always changing, which I love. My friend Shae is offering 10% off and free shipping by using the code Shae10. You can check out her Posey and Pence pages on Facebook here and Instagram here.
4. Nike Air Zoom Pegasus 33. So I've been running 3x a week the last two months, and I love it. But for the first month my ankles were killing me. I wasn't sure why, but it was really uncomfortable. Then we went to the Nike outlet and I asked an employee if he could show me some shoes that were specifically for running. He showed me the Nike Air Zoom Pegasus 33 shoes and they were so comfortable. We got them and they have made a huge difference. My ankles barely bother me at all! Now I've just got to keep up my running!
5. Pretty Little Liars. Okay, so this one is my guilty pleasure, and also my dark secret haha. In college I actually did a research study about relational aggression on TV and PLL was one of the worst. I vowed to never watch it. Then when we were visiting my parents my sister was watching it and after making fun of her for it, I ended up getting hooked. They are on the last season right now and every episode still leaves me wanting more. The series finale was last night, so I've got some very serious work to do today! I watch it at the gym and pray that none of my friends come up next to me and see what I'm watching. But yeah, it's one of my faves.
That's it for this month's edition of Mama's Monthly Faves! I'm going to take a month off in July, but I'll share more faves in August! And if you want to see all the posts in the series, check them out here.