Why I used Amazon Baby Registry, why it's the best place to register for a baby, and why you should use it, too!
This post contains affiliate links.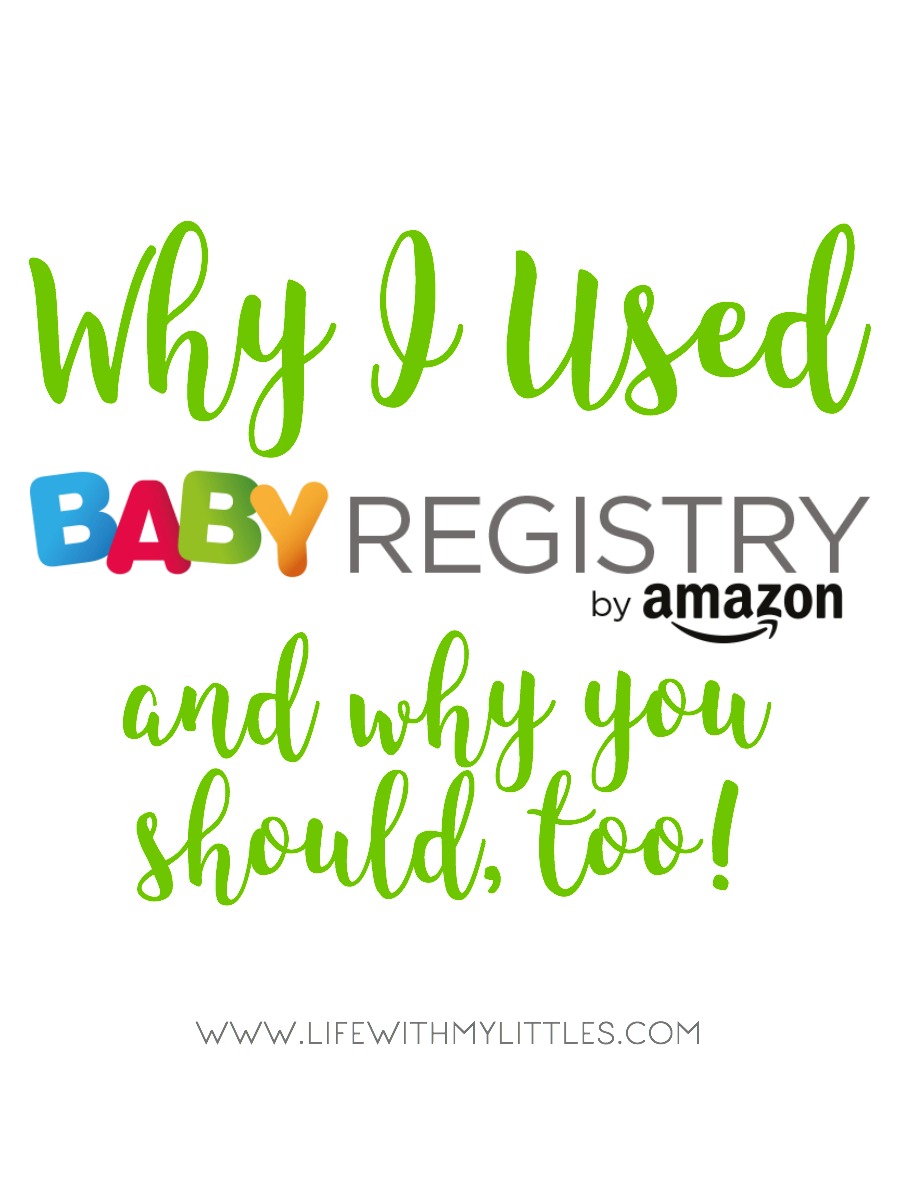 One of my favorite things to do when I was pregnant with my first baby was to create a baby registry. My husband and I had so much fun picking everything out that we wanted people to buy us for our baby. The only problem was that we were limited to the things that were in the store. Even if there was a color we liked more than one that store had, we couldn't register for it. It was a bummer.
This time around, I got smart and decided to try out Amazon Baby Registry
. I've heard great things about it (I mean it's Amazon, so how could it not be amazing?) and I wanted to see if it really was all that great. And before you get on me for registering for my third baby, yes, I did. Just because I already had two kids doesn't mean that we didn't still need a few things for our third baby!
Anyway, Amazon Baby Registry is different from other registries (like Target or Babies 'R' Us) in several amazing ways. First, not only can you add anything from Amazon.com, but you can add anything from any other website! So if there is a gorgeous maternity/nursing robe you want to add that's not available on Amazon but is on another website, you can still add it to your registry! I think this is probably my favorite thing about the Amazon Baby Registry, and it is by far the number one reason I chose to register there. It makes it so convenient because you really only have to register in one place because you can add things from any store! Practical things (like diapers), cute outfits (from your favorite baby sites), or that perfect swaddle you want that is made and sold by a small-business mama who doesn't sell her products on Amazon. You can add them all to your Amazon Baby Registry! It's genius.
Second, you can get a discount on the things that aren't purchased from your registry. Of course this only applies to things purchased through Amazon, but 60 days before your "event date" aka your due date, Amazon will send you a 10% off code (or 15% off if you're a Prime customer) to purchase the rest of the things you need from your registry. Such an easy way to get a discount on those big items!
Third, returns are super easy. If for some reason you get two of something or end up not liking something in person, you can easily return it if it was sold and shipped by Amazon. Just use their online returns center and the step-by-step instructions will guide you through the process so you can get an Amazon.com gift card for the return. And some baby products are even eligible for an extended 90-day return (instead of 30 days like most products)! Which is super handy in case you get a bunch of newborn diapers and then end up having a big baby who grows out of them quickly!
Amazon Baby Registry
is also super convenient for people purchasing gifts for you and your baby. Anyone from anywhere can find your registry and order you a gift, even if they live out of the country. And it can easily be shipped right to your home because Amazon stores your address (but doesn't show it to people) for friends and family who might not be able to come to your shower.
I wish I had known about Amazon Baby Registry with my first baby four years ago because it would have been so much easier than registering at multiple stores and trying to coordinate what I registered for at each place so I didn't end up with multiples of the same thing. Registering for your baby should be fun, and with Amazon Baby Registry it can be!
I highly recommend registering with Amazon Baby Registry
over every other registry because it's easy, convenient, comprehensive, and you can get a discount on things that your friends and family don't purchase for you! Check it out and have fun registering!