The best baby items we ever purchased. Nine great ideas on what to buy for your baby that will help make life easier!
This post contains affiliate links.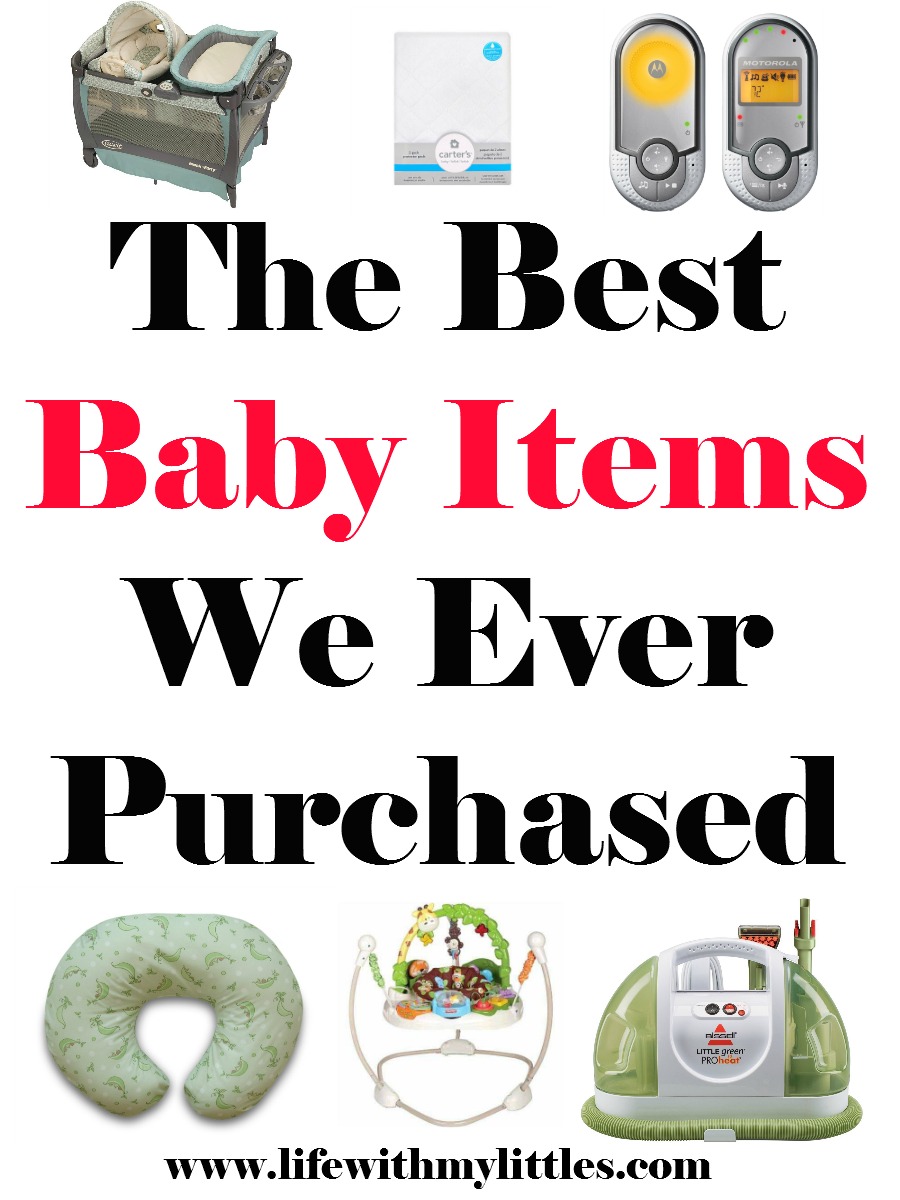 As a new mom, I had no idea what I was going to need for my baby. There were a few things like diapers, clothes, and a crib that were sort of "duh" things, but most of it, I had no idea. So I got sucked into wanting to get everything for our son. I hope that I am not the only one who was like this!
Anyway, now that our son is two and we have another baby in the house, I wanted to share some of the best baby items we ever purchased in the hopes that I can give some helpful information to new moms who were just as clueless as I was! Some baby items are definitely more useful and durable than others, and I would love to pass on what we have loved so you can be ready for baby.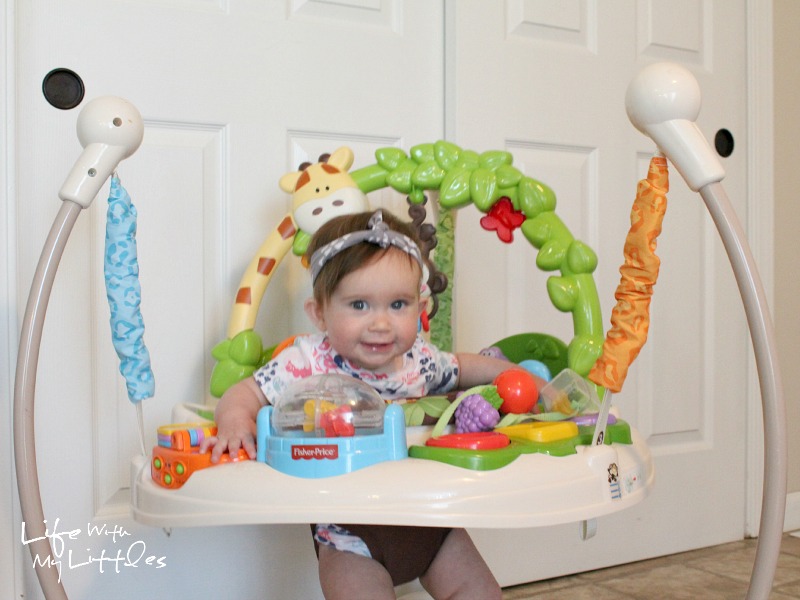 1. Fisher Price Jumperoo. I have said to my friends before that this was my favorite thing we ever bought for Little J. It was the first thing we got for him where he would really sit and entertain himself for a long time. I loved it because I could clean and do things I needed to and he would still be happy just hanging out in there. There are lots of fun toys to play with and it has music and lights and fun sounds. And it can be adjusted for different heights, so it lasts for a long time. Little A uses it now and she loves it, too!
2. Baby Monitor
. Another thing that we used a lot and then used again with Little A was our baby monitor. We have the Motorola MBP16-2 Digital Audio Baby Monitor
and they are amazing. They show the temperature in baby's room, have a walkie-talkie thing so you can talk to baby if you want, come with two parent units, and the monitor that goes in the baby's room can play music and light up like a night light. I honestly wouldn't have preferred a video monitor, but that's just me. Baby monitors are super helpful, and they give new moms peace of mind when your baby is down the hall. I even took our monitor on trips to visit family because that way we wouldn't have to keep checking to see if the kids were awake, or worry if they were okay. Baby monitors are seriously the best.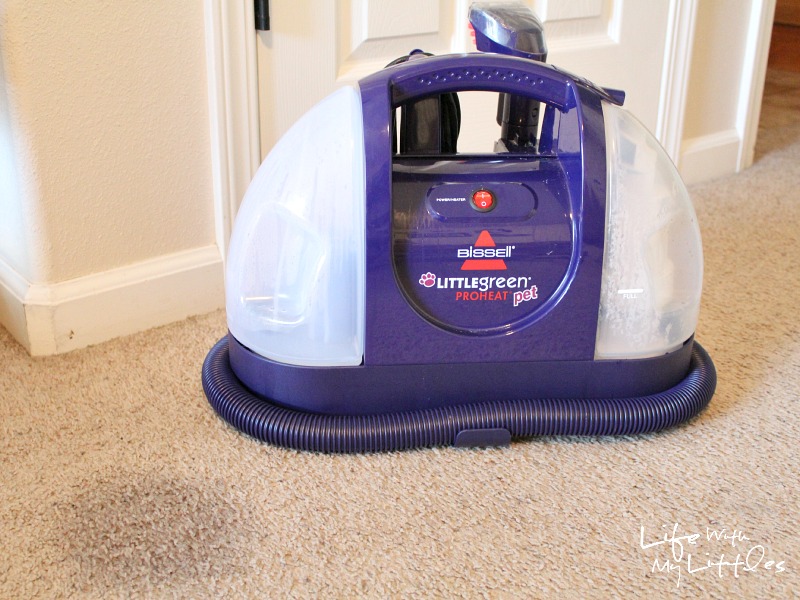 3. Carpet Cleaner
. One of the very first things we bought after Little J was born was a portable carpet cleaner, and we have used it so much! It works wonders on cleaning up spitup and barf on the carpet, and now that we are potty training Little J, it works well on pee, too! We have the Bissell Little Green ProHeat
. It is small so it doesn't take up a lot of space, and it is light and easy to grab when you just need to spot clean.
4. Boppy Nursing Pillow
. If you are going to be breastfeeding, I highly, highly recommend getting a Boppy Nursing Pillow
. We traveled once without it and I tried using regular pillows and it killed my back. I used my Boppy the whole time I nursed both of my children and I loved it. Easily one of the best baby items we ever got.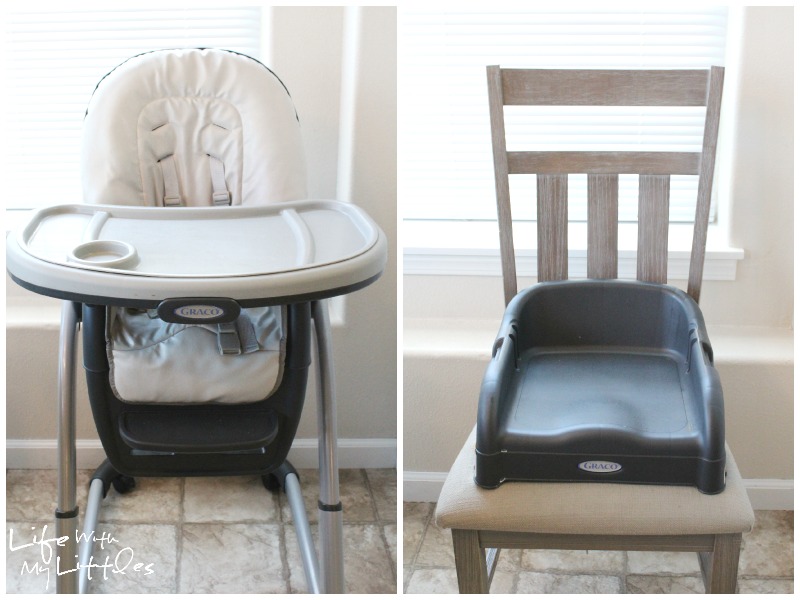 5. A High Chair
. Now I know lots of people prefer to use their Bumbos or little booster seats you strap onto regular dining chairs, but I love having a high chair for our babies. We got the Graco Blossom 4-in-1 High Chair
and it has been amazing. It can be used as an actual high chair with the tray and everything, and then it also comes with a booster seat that can be used on the high chair base or on a chair. So right now, we are using the booster and the high chair, and we only had to pay for one thing! The best!
6. Pack 'n Play with Portable Bassinet
. We registered for a pack n' play without really thinking about it, and the one we got ended up being perfect for us. We got one similar to this Graco Pack 'n Play Playard with Cuddle Cove Rocking Seat
. The little bassinet part vibrates and you can take it out of the pack n' play.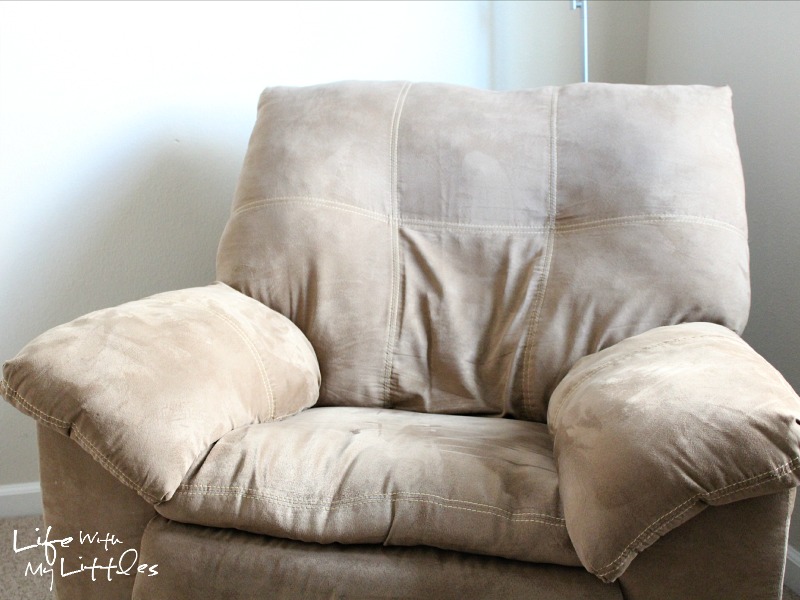 7. Recliner. I know a lot of people get rocking chairs for their nurseries, but we decided to go with a recliner and it was one of the best things we purchased (duh, it's on this list). I loved being able to recline, relax, and nurse in complete comfort. And it's big enough that as our babies grew, we could still sit there and feed them. I tried feeding my son in a rocking chair when he was about 11-months-old, and it was not comfy. I love being able to have my arms cushioned, and the best part is that when we don't need to use it in the nursery anymore, it can easily be put in our living room!
8. Waterproof Crib Mattress Pad
. This is something I mention in my 25 Things to Do Before Your Baby is Born post, and it really has been amazing. We actually have two on Little A's bed so that if she wets the bed or throws up in the middle of the night, I can just pull the first layer off and she still has another protective layer there in case it happens again. You don't want to be trying to wash and put on a new mattress pad and sheet in the middle of the night. So buy two and you will definitely thank me. We have ones like these Carters Keep Me Dry Quilted Crib Pads
.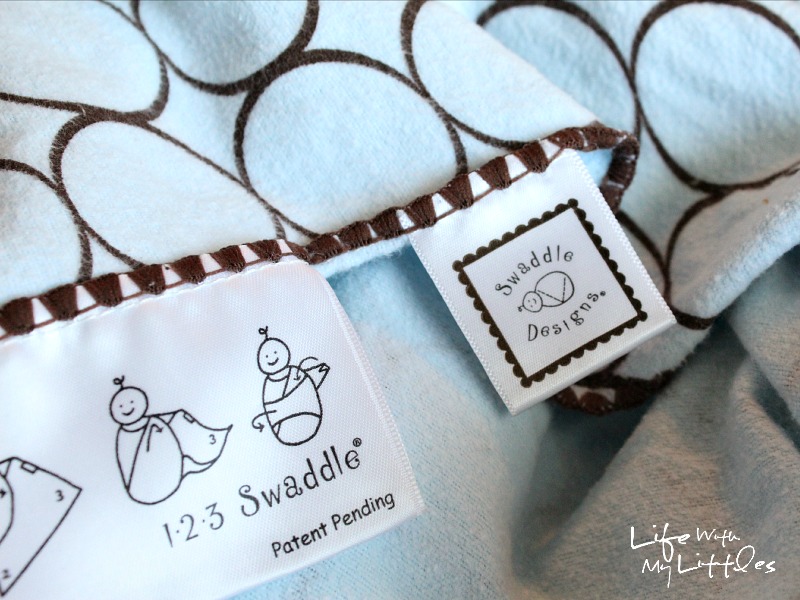 9. Swaddle Blanket
. One of the best and safest ways to get baby to sleep well is to use a swaddle blanket. Little A is eight-months-old and we still swaddle her. We got a SwaddleDesigns Ultimate Swaddle Blanket
when Little J was born, and it was perfect for the whole time we swaddled him, and we have been using it with Little A for 8 months. So they are durable and they really get the job done. Seriously, swaddling is amazing.
Navigating the world of baby stuff can be scary, but it really doesn't have to be. All nine of these things have really helped make life with a baby a lot easier and comfortable. I hope that these tips will help you to stress less and be ready for parenthood! Because seriously, it's the best!