Sure babies are cute and cuddly, but they are a lot of work! Here are some things to remember when you get baby hungry.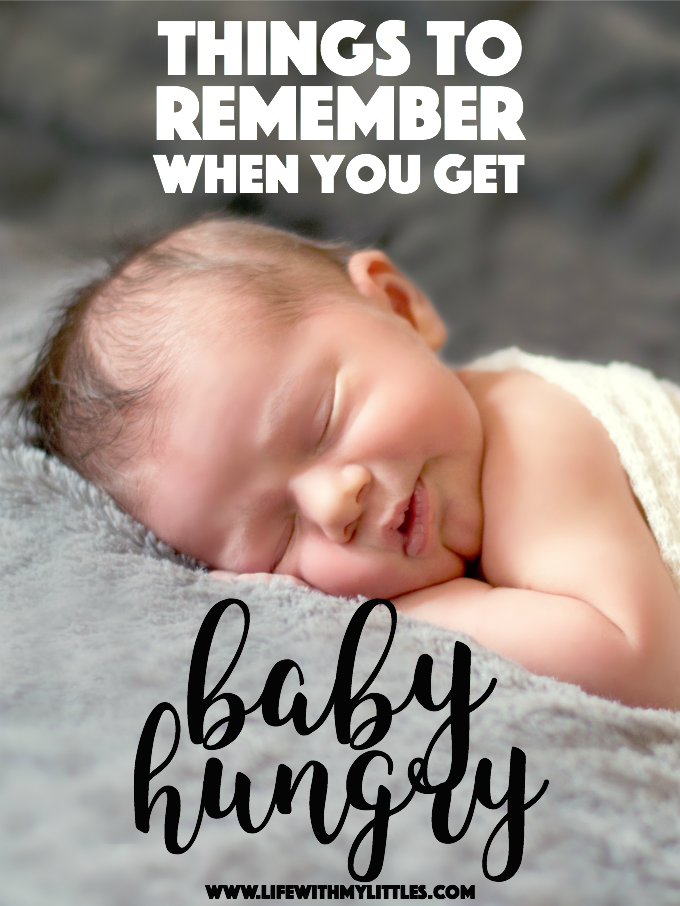 We all know babies are adorable. And as your kids get older, you're probably going to get a hankering for a new baby. Yes, they are squishy and soft and smell good, but there's a lot more to having a baby than newborn snuggles and tiny pajamas. Here are a few things to remember when you get baby hungry:
1. You have to be pregnant first. Ugh. Nine months of discomfort, peeing all the time, not sleeping well, nausea, food aversions, swelling, and gas. It's like self-inflicted torture that lasts for nine months.
2. You have to give birth. Obviously. And whether you have a natural birth or get an epidural, the labor and delivery process is hard.
3. Postpartum life is hard. Bleeding, cramps, hormones, engorgement. There are so many hard things that happen to your body postpartum. Any time in your life that you wince when you go to the bathroom is not going to be too pleasant.
4. You won't get any sleep. Having a newborn in the house is exhausting. They have to eat every 2-3 hours, which means you won't sleep longer than 2-3 hours for the first few weeks.
5. You'll turn into a human milk factory. Breastfeeding is a wonderful experience, except for when it's not. The best way to describe those early, frequent feedings is to say that you feel like a human milk factory. Mooooo!
6. You'll have to buy so many diapers. So, so many. I hope you took out that second mortgage on your house.
7. You'll have to change so many diapers. So, so many. You will wonder how something so tiny and sweet can produce something so foul and disgusting. Baby poop is gross at every stage of feeding.
8. Babies are expensive. Even if you have a few hand-me-downs or are are lucky enough to be gifted things at your baby shower, you're still going to have to buy a lot of new things for your baby. They're small, but they need a lot of stuff!
9. Babies turn into toddlers who turn into school-aged kids who turn into teenagers. They might be cute at first, but then they start becoming independent and then they think potty-humor is funny and then they start talking back and wanting nothing to do with you. No, thank you.
10. Going out to eat with a baby is impossible. Have you ever tried to go out to eat with a baby? Either they want to nurse or they are tired and cranky or they just want to be held and then they try to grab everything on the table. Even if they are bigger and eat solid foods, you still have to try and keep them entertained for an hour or more while you're out. Which, by the way, I still sometimes struggle with (thank goodness for drive-thrus!).
So yeah, babies are adorable and it can be easy to fall into the trap of wanting your own when you see cute babies that your friends have. But before making such a big commitment based on the fact that you like babies, maybe just ask your friend if you can babysit for an afternoon. Then you can send that sweet little babe home and get yourself a good night's sleep!