Over 25 stocking stuffers for babies! A great list of ideas if you're looking for things to put in your baby's stocking this Christmas!
This post contains affiliate links.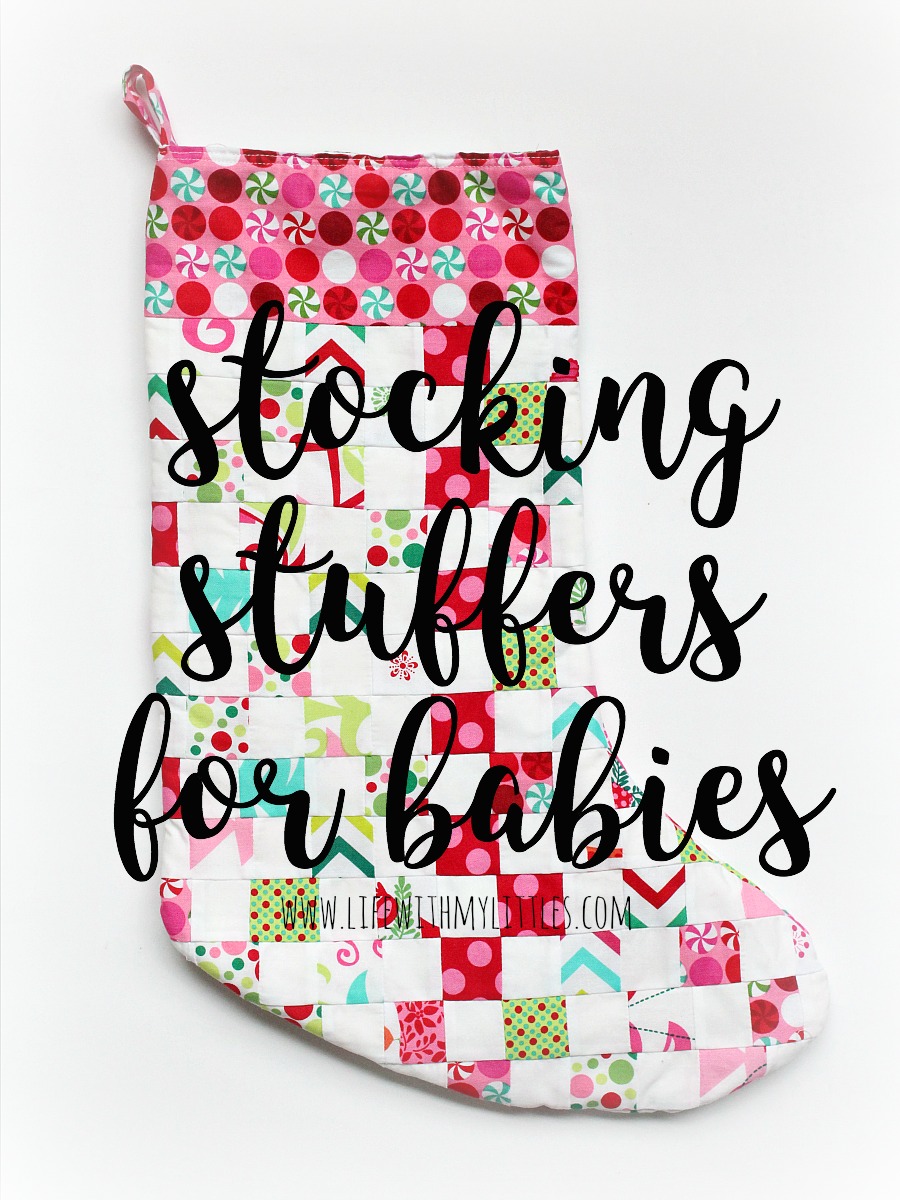 One thing I pride myself on is that I am super good at putting together stockings. My mom always did an amazing job growing up, and I'm pretty sure I inherited her ability to come up with great stocking stuffers for everyone.
Last year I put together a post all about great stocking stuffers for toddlers, and today I wanted to share some ideas for stocking stuffers for babies!
And yes, I know I do not currently have a baby at home (expect the one cooking in my belly), but I've had two babies already, so I know what to include! Plus, this will give me a head start next year when little man celebrates his first Christmas!
20 Simple and Affordable Stocking Stuffers for Babies:
Toothbrush
Bath toys
Pacifiers
Travel-size baby lotion
Pacifier clip
Sophie La Girafe
Bows (I love Etsy for baby bows)
Socks
Bow tie/tie (again, Etsy has super cute ones)
Freshly Picked moccasins
Book blocks
Teething toys
Play keys
Wubbanub
Baby spoons
Squeeze pouches
Puff snacks
Blocks
Mittens or hats
Fisher-Price Little People
Car seat toys
Balls
Nose Frida
Taggies crinkle toy
Linking rings
Bibs (try this DIY bib tutorial)
Small brush
Bracelet or earrings (bracelets from Little Pretties are our favorite)
Diaper cover (again, check on Etsy)
Tights or leggings
Hopefully some (or lots!) of those will help you out! Putting together stockings can be a lot of fun, even if your baby is too young to really care! Merry Christmas, mamas!