Breastfeeding Essentials: A complete list of what you need when breastfeeding. This is the best list, written by an experienced mom!
This post contains affiliate links.
I breastfed Little J for eight months. The only reason I stopped was because I wasn't making enough anymore, and he wouldn't eat well from both me and a bottle. But during those eight months, I figured out a few things that I knew I would have to have for the next time around. These breastfeeding essentials not only helped breastfeeding go better for my son, but they helped it go better for me, too!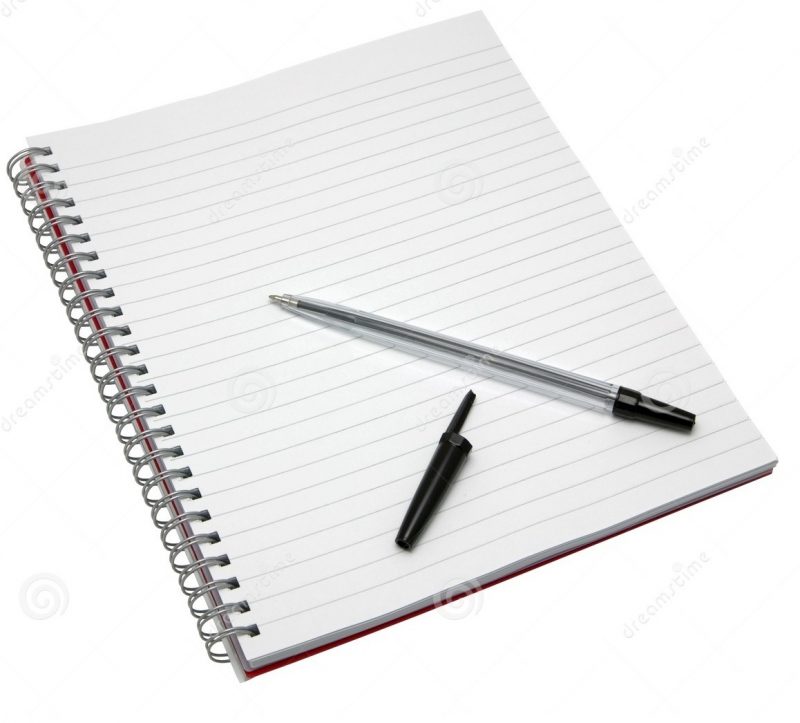 A Notebook and Pen. From the day we got home from the hospital to the day I stopped breastfeeding, I recorded what time and for how long my son would eat. The doctor at the hospital recommended writing it down so I could make sure Little J was eating often enough, and it was really helpful! I wrote down the times I started and stopped and what sides I started and stopped on (so I wouldn't get engorged). I also ended up recording when I gave him his vitamin D, when he had a bath, and how many wet and dirty diapers he had (only for the first few weeks). There is a lot to remember when you have a baby so writing down how often you nurse is really helpful. And I kept my notebook on a side table next to my chair so I would always have it handy.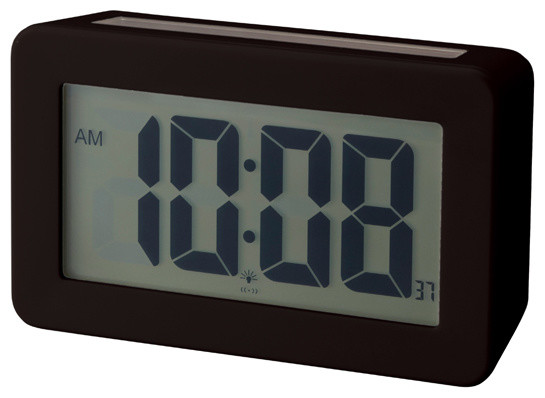 A Clock. Preferably a digital clock so you can be more exact, but this goes along with writing down how long your baby eats. It really helps to have a clock right there so that you can know how long your baby is eating. Sometimes they may eat for less and you might want to remember that so next time they can eat more. It's just super helpful to have the clock right there with you if you are recording how long they eat. You can also use the clock on your phone or tablet or whatever if you want.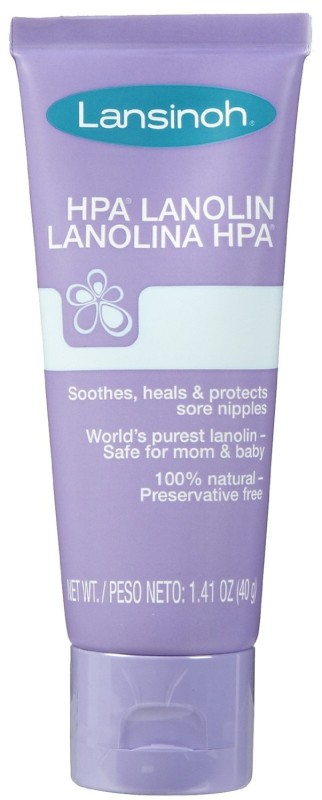 Lanolin (Nipple Cream).
. This stuff is a lifesaver, especially in those first few weeks when your nipples aren't used to breastfeeding. There are few things worse than a dry, cracked nipple, and lanolin really helps when nothing else will. It's like super thick, almost waxy, lotion and it saves you. I used a little tube of Lansinoh lanolin
, and since you don't need a lot when you use it, I only went through one tube. But definitely get this before your baby is born because you will need it and don't want to be stuck without it.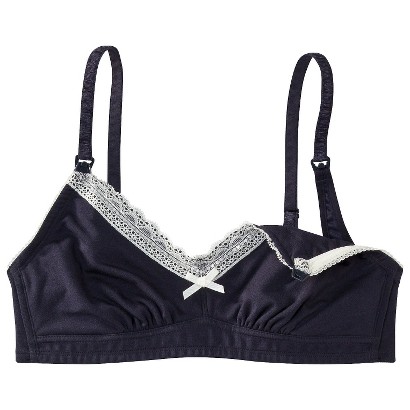 Nursing Bras. You definitely want to invest in a nice nursing bra (or two). I can't imagine trying to breastfeed without one. I actually got a cotton one and then a regular underwire one so that I had one to sleep in and one that was more supportive during the day. As long as your baby is nursing through the night, you will want to sleep in a nursing bra, and having the cotton one is much more comfortable than an underwire one at night. You can read more about how to choose a nursing bra here.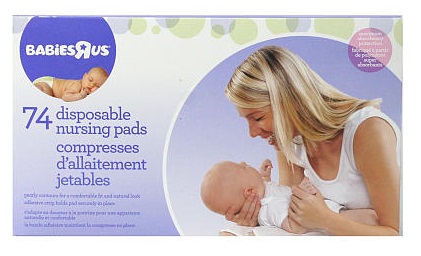 Nursing Pads.
When you breastfeed your baby, you will leak. It can be a lot or a little, but you definitely don't want to be out in public and soak through your shirt. Nursing pads are absorbent little pads that you just stick inside your bra and they save you from embarrassing leaks. If you don't know, there are disposable and washable nursing pads. I started out with some cute washable ones to save money, but after only a few weeks, they were not absorbent at all and would be soaked through after just a few feedings. I switched to the Babies R Us disposable nursing pads and they worked like a charm throughout the rest of the time I was nursing Little J. And you won't need to change them as much or even use them as much once your baby has been nursing for a long time because your body adjusts to how much milk your baby eats, but you still want to have some handy especially during the night. Anyway, these are definitely essential.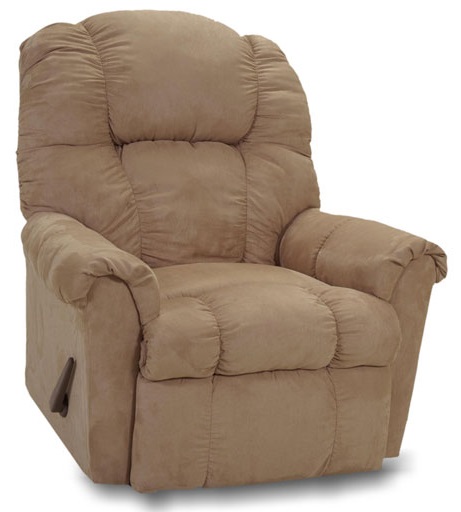 A Comfy Chair. A few months before Little J was born we bought a new couch and recliner set and they were so comfortable. We decided to put the recliner in Little J's room and use that instead of buying a rocking chair because once I was done nursing him we could still use the chair. It was so comfortable and made nursing really comfortable for me. The few times we would travel and stay with family, I would have to nurse him while sitting in bed and no amount of pillows would prevent the backache that came with nursing in bed. Even in the hospital when I tried nursing him in the chair there it was difficult. So I am a strong advocate of having a comfy chair to nurse your baby in. Obviously it doesn't have to be a recliner, a padded rocking chair is also a great idea. Having the comfy chair really is for your benefit and it helps you enjoy breastfeeding and not get backaches.
A Tablet.
Another thing I loved having while breastfeeding Little J was my Kindle Fire.
. Nursing can take anywhere from 10-20 minutes (especially in the beginning). And just sitting there watching them can get old, no matter how cute and precious they are. Having a tablet where you can get online or watch a show is amazing! And it really helped me during night feedings when I would be half-asleep and trying to stay awake to hold Little J and make sure he was eating.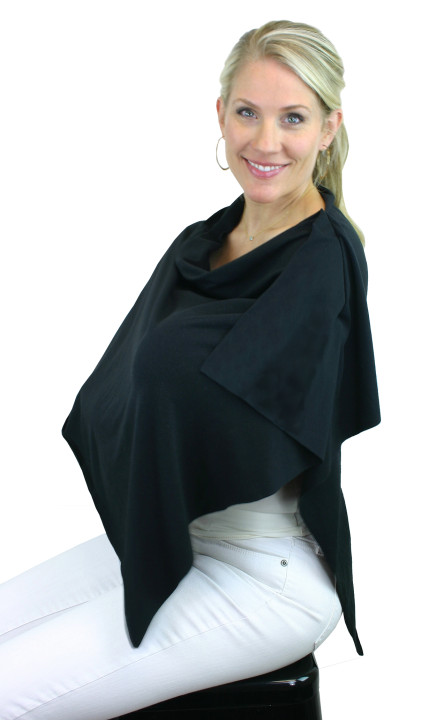 Nursing Cover. If you are going to ever be out in public for more than a few hours, you will definitely need one of these. I started off with a nursing cover that just covered the front of me and had a strap that went around my neck, and that was a disaster. I was always worried about Little J kicking or moving around and having the whole world get a glimpse. Plus, it was really hard to keep my shirt down in the back and up in the front when he was nursing. So I decided to make a new cover! It was one of the nursing shawl things and it was SO MUCH BETTER. It provided full coverage and was so much more comfortable. Places like Bamboobies have nursing shawls you can buy, or you can just make one yourself like I did for way cheap using the tutorial I found on Coterie. It really does make a huge difference in how easy nursing is in public for you when you have a good nursing cover that provides maximum coverage.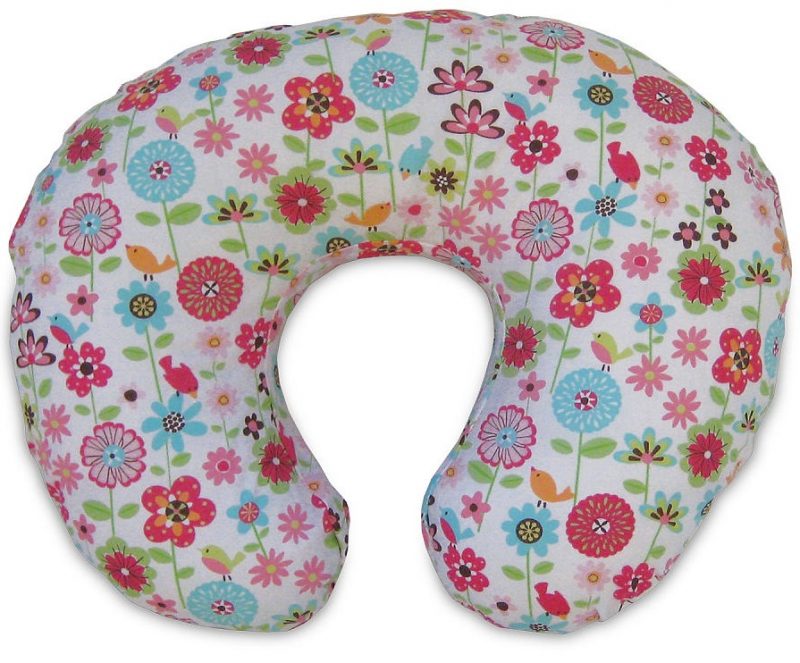 Boppy Pillow.
I used this the entire time I breastfed Little J. The few times we traveled and I didn't have it with me, I tried using a regular pillow or nothing and it just wasn't the same. The Boppy makes it so much easier because you don't have to hold your baby as much and you can have an arm free for doing other things (like being on your tablet). And your Boppy can be used for tummy time and helping baby sit up too, so it's got multiple uses. I really wouldn't try nursing without one because it made such a huge difference and again, helped me not have a sore back.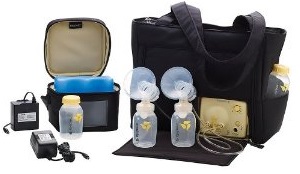 Breast Pump. I would recommend a breast pump for both the end and beginning of breastfeeding. In the beginning, you can get engorged while your body tries to adjust to how often and how much your baby eats. A breast pump can really help alleviate the pain and discomfort that comes along with that. And towards the end when you are trying to wean (or having to wean) your baby, you will want to use a breast pump again so you aren't getting super engorged. Obviously if you are weaning your baby you will have to wean yourself, too, but the pump really helps make it easier. Another reason why having a breast pump is handy because if your baby has baby food for a meal or you have to be away from baby during a time you would feed them, you can pump and help yourself not get engorged. Really, a breast pump is for your comfort and while it can also help your baby learn to drink breastmilk from a bottle, it is mostly for you.
Breastmilk Storage Bags.
This goes along with having a breast pump. If you are going to be using a pump, you will need a place to store the milk, and storage bags are the ideal choice because you can easily put them in the freezer and save milk for a few months if needed. Plus, it's sort of sad to pour freshly pumped breastmilk down the drain. I know you didn't consciously work to make it, but it's still something you produced and it's nice to be able to keep it for your baby for later. I used the Lansinoh storage bags
and they were perfect. I never had problems with leaking or anything.
Burp Rags. The last breastfeeding essential is one I got a ton of as baby gifts (not complaining, though!). Burp rags are super important because if you have a baby who spits up when you burp them, you won't want that getting all over your clothes. I also used my burp rags while I was nursing by tucking them into my bra so that if Little J didn't quite get everything, it didn't run down and get my bra wet. Burp rags are really handy and I definitely wouldn't start feeding my baby without one close. Here's my tutorial for durable and super easy burp rags (the best and easiest!).
So there you have it, my complete list of breastfeeding essentials! Breastfeeding can be awkward and hard at first, but it really is worth it to breastfeed your baby, and these things help make it the best experience it can be! And if it doesn't work, it's okay to stop breastfeeding. Formula exists for a reason!
What was something that you consider a breastfeeding essential? Is there anything I missed that you wouldn't breastfeed without??