Love this awesome list for Tot School weekly themes! I would never have thought of some of these!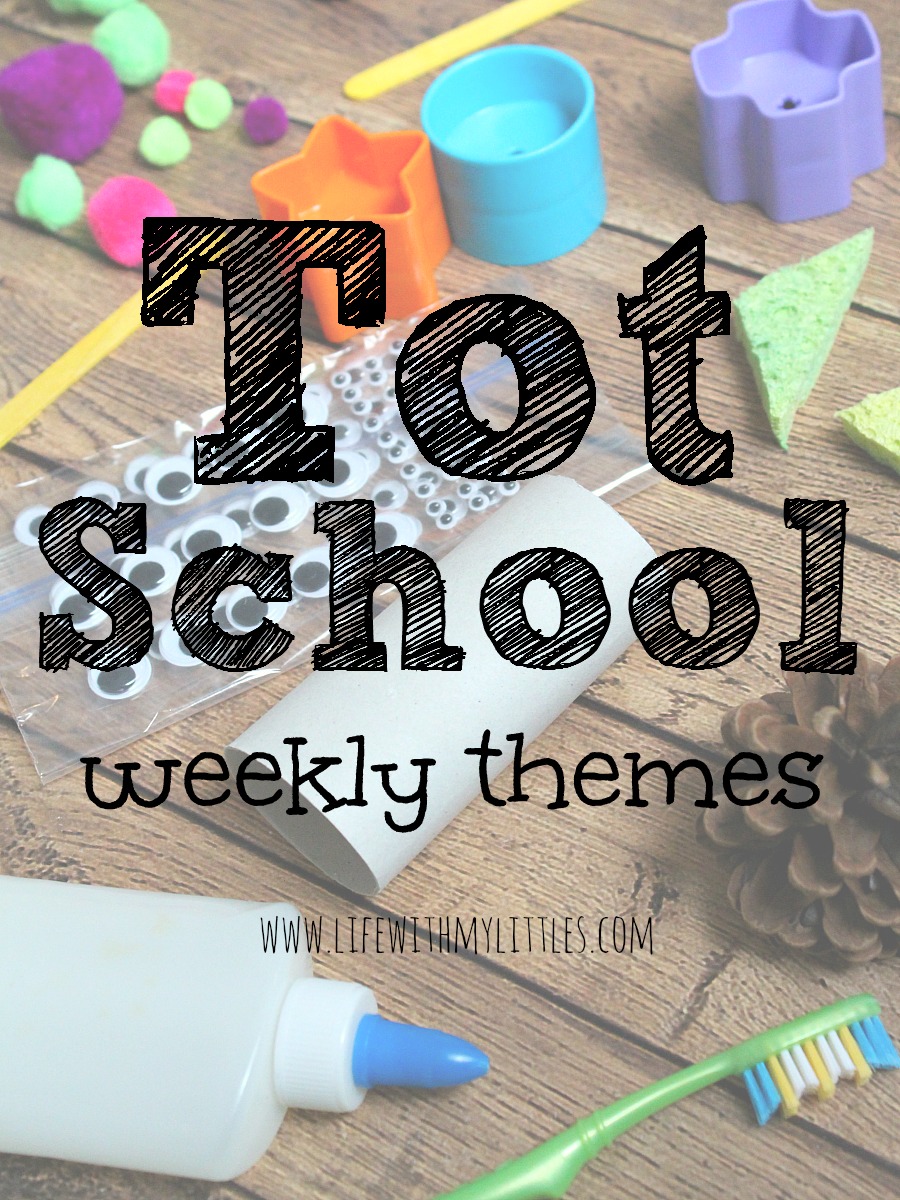 Welcome to another post all about my new favorite toddler activity, Tot School. If you missed the first two, you can read all about what tot school is here, and how I plan each week here.
Today's post is all about weekly themes for Tot School! The first thing I decide each week as I plan our activities is the theme. The theme is basically the most important part of planning Tot School because it is what everything for that week revolves around.
I mentioned this in my planning post, but your theme can be broad or specific, and they can be seasonal or more general. You can pick a theme based off something your child is struggling with (like if they aren't good at sharing or listening you can do a sharing week or obedience week). As long as there are activities and books out there on a subject, you can pick it for Tot School.
Here is a giant list (that I will probably continue to add to) of Tot School weekly themes:
Colors
Shapes
Ocean
Farm
Space
Fairy Tales
Forest/Camping
Jungle
Construction
Trains
Cars
Weather
Feelings
Body Parts
Thanksgiving/Being Thankful
Fall/Pumpkins
Christmas
Valentine's Day/Loving Others
St. Patrick's Day
Easter
4th of July
Halloween
Music
Dinosaurs
Jobs
Hygiene
Manners
Gardening
Exercise
Art
Safety
All About Me
Superheroes
Water
Winter
Spring/Plants
Summer
Health/Going to the Doctor
Food/Cooking/Kitchen
Numbers/Counting
Alphabet
Robots
Bugs
Sports
Clothing
Cultures/People
Pets
My State
Being Kind/Sharing
Obedience
My Religion
Pirates
Cities
Seriously, there are so many different ideas out there, and you just have to pick what you think your toddler will enjoy. I haven't found a theme that has been hard yet, and it's a lot of fun centering our play and reading around a theme each week.
If you want to learn more about Tot School, you can check out the posts below. And let me know if you can think of any more great Tot School weekly themes that I can add to the list!