Now that you've read all the New Year, New Mama posts, it's time to make some changes! Read the last post in the series and download the free worksheet so you can start living your best mom life!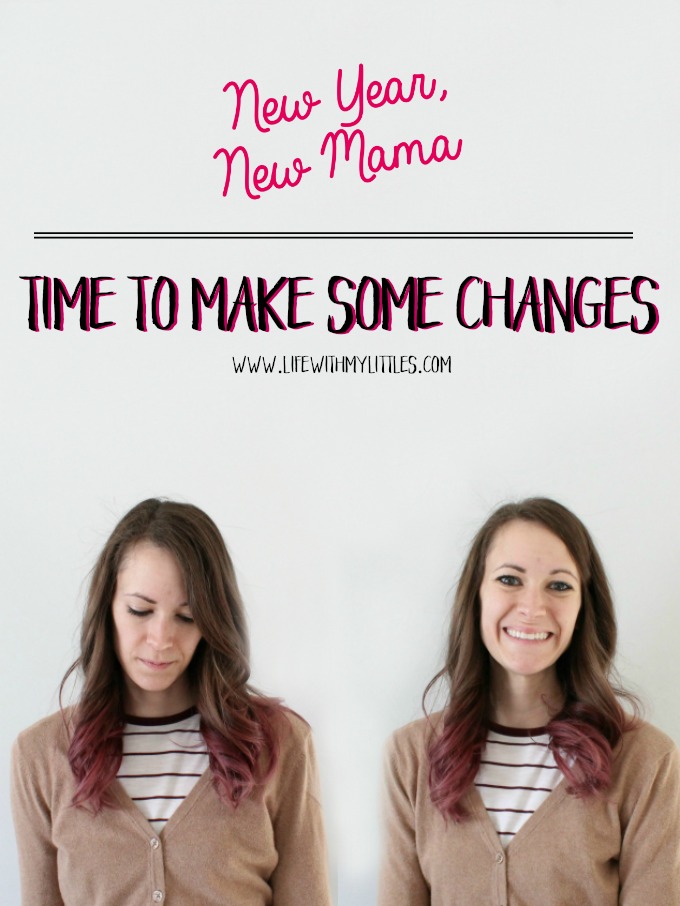 Today is the last post in the New Year, New Mama series, and honestly, I'm a little bit sad.
I've had so much fun writing posts you guys specifically requested, answering questions you wanted me to answer, and giving tips and advice about things you're personally struggling with. I've never done a series like this and I've loved diving deep and really thinking about ways to solve these common problems.
This whole New Year, New Mama series has been about helping you improve and become the best mom you can be. You're already doing a GREAT job, even if you don't think you are, but there are always things we can get better at.
And now that you've read all the posts (right!?), it's time to make some changes! Reading about how to change is great, but you have to actually take action for it to make any difference. As my favorite podcaster Alison Faulkner says, "Insight is cute, but action is drop dead gorgeous."
And lucky for you, I'm making it super easy for you to start making changes. I've created a free worksheet to help you tackle each of the New Year, New Mama topics. It's very simple, can be filled out fast, and will give you actionable items you can do now to start living your best mom life. Plus, it's black and white so no color ink will be harmed in the printing of this download.
The free printable worksheet has a few lines under each topic that we've talked about. The idea is to pick one or two actionable things to work on. For "Saying Goodbye to Mom Guilt" it might be only checking social media once a day (to help eliminate comparison you might be unintentionally doing!). For "Getting (and Staying) Organized" it might be doing a declutter challenge. Whatever you think you can do to start making changes.
You don't have to use up all the lines, and you don't even have to fill out every topic, if you don't feel like it's something you struggle with. We're all good at different things, whether it's organizing, self-care, getting things done, or something completely different that I didn't even address in the series!
Yes, you could just read all the posts in the series and think in your head what you can take away from them. But there's power in actually writing things down and looking at them often. You're a lot more likely to take action when you write down the things you want to do, whether it's a small thing like organize the kids' closet or a big thing like run a marathon.
Mamas, there's no better day than today to start something new. I hope you take this seriously, print out this free worksheet, and fill it out, because it's time to make some changes
Thanks for joining me for this fun series! You've got this, Mama!
Check out the rest of the posts in the New Year, New Mama series here:
How to Start Living Your Best Mom Life
Getting Things Done and Staying On Top of Your Schedule

Getting (and Staying) Organized