Feel the Snitch Quiet Book Page: free pattern download so you can make the perfect Harry Potter page for your quiet book!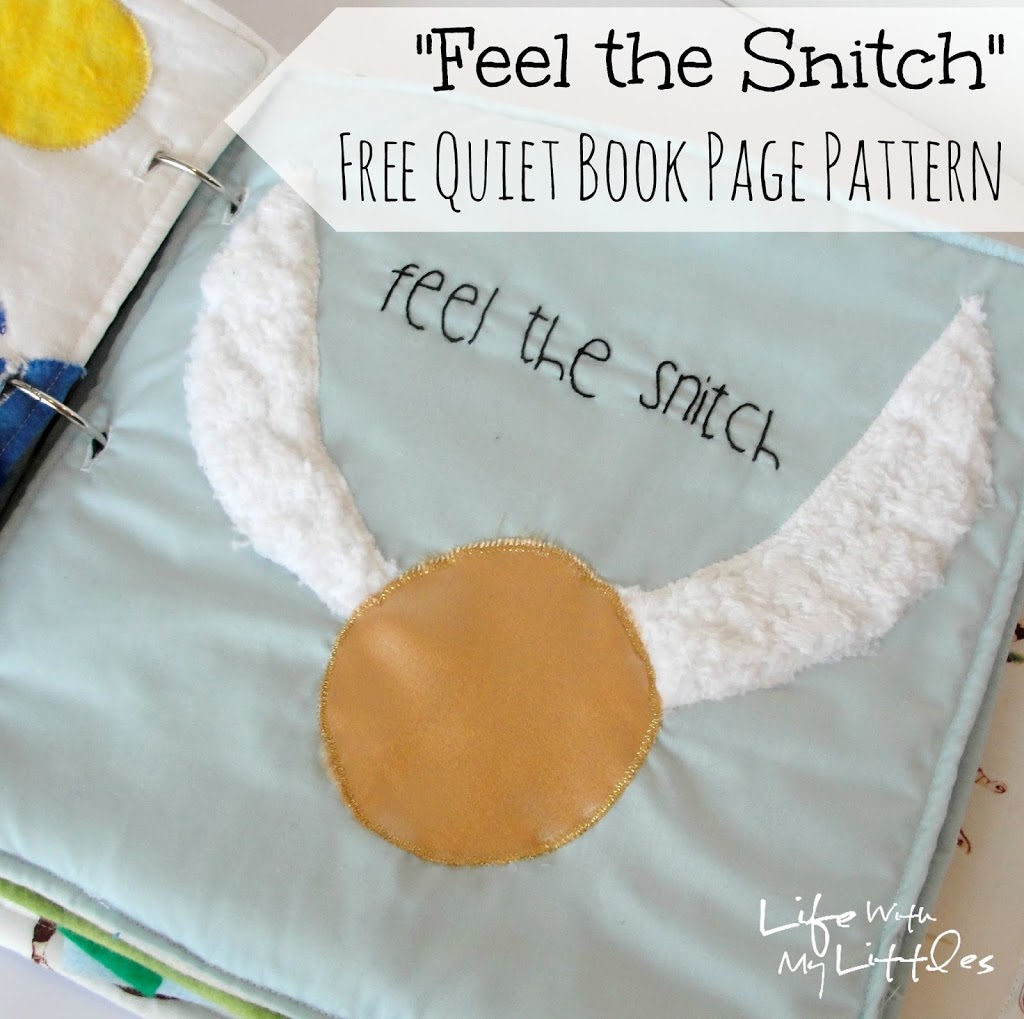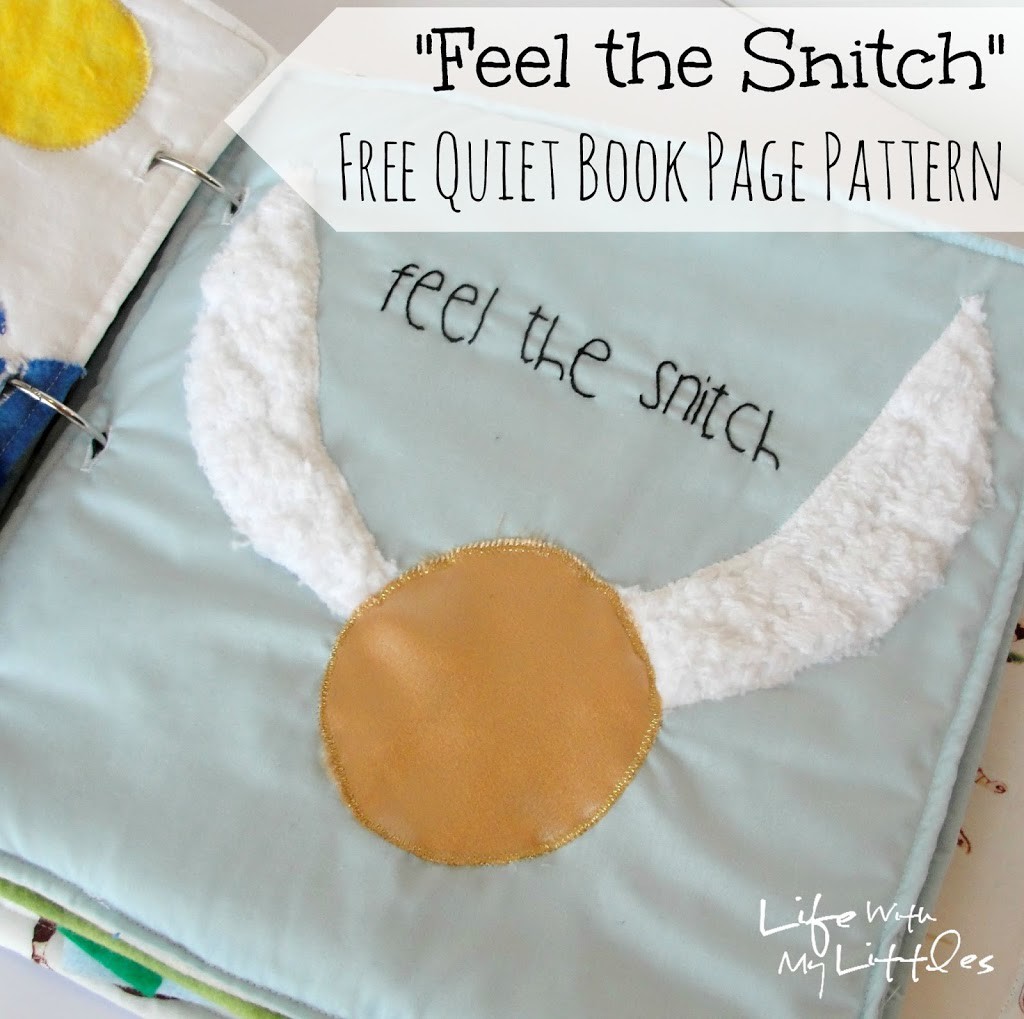 When I decided to make my son's quiet book I knew that I was going to have to incorporate Harry Potter somehow. As big of a fan as I am, I knew that I had to teach my little boy the magic of Harry Potter (haha, get it?). Anyway, I came up with the idea of making a textured Snitch page where he could feel the wings of the Snitch and also the smooth, shiny body of the Snitch. It was not hard at all to make, and I even did some embroidery on it so the page reads "Feel the Snitch." Basically, it turned out beautifully and I love it. So I wanted to share the pattern with everyone!
Honestly, it's not hard at all to make. You probably don't really need a pattern, but I know for some people it's just easier and they feel better with a pattern, so I made one.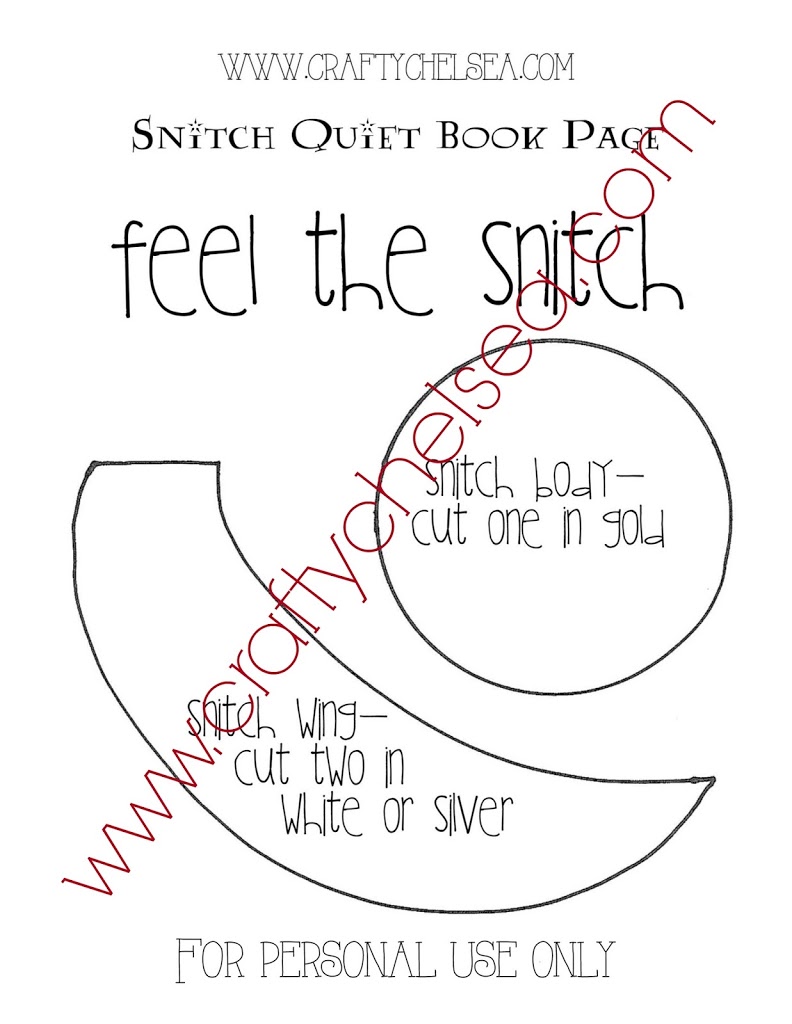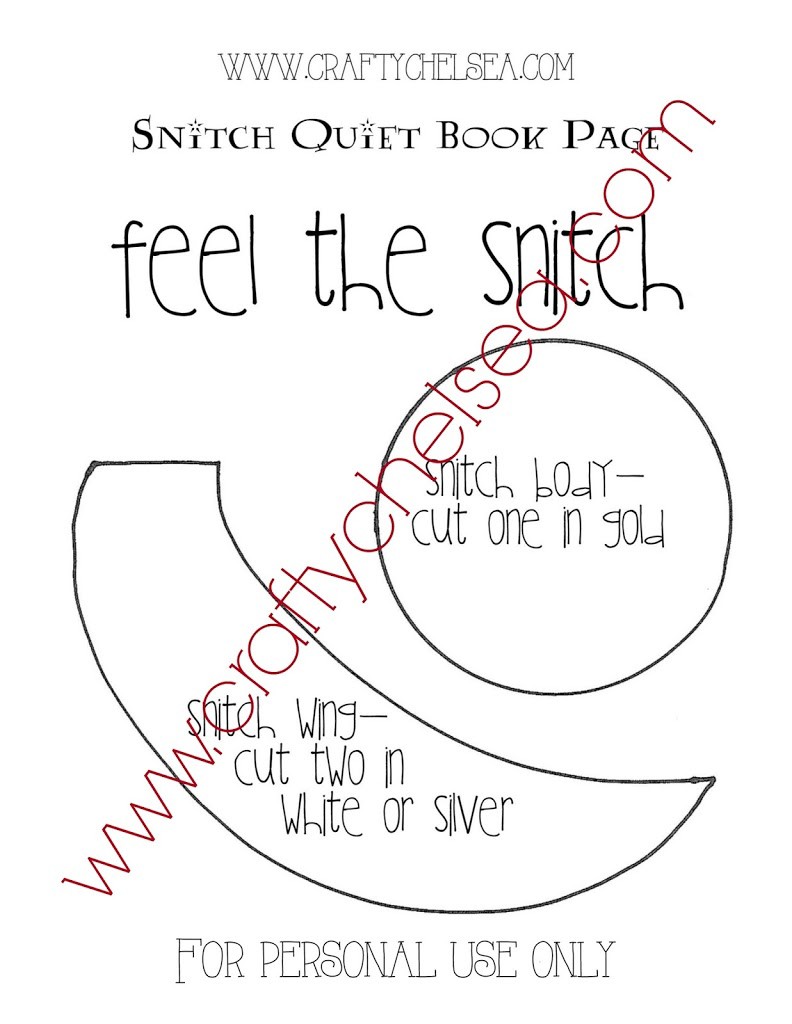 It is the right size to be printed on 8.5″x11″ printer paper. Also, it won't have the big website across the page, so don't worry about that.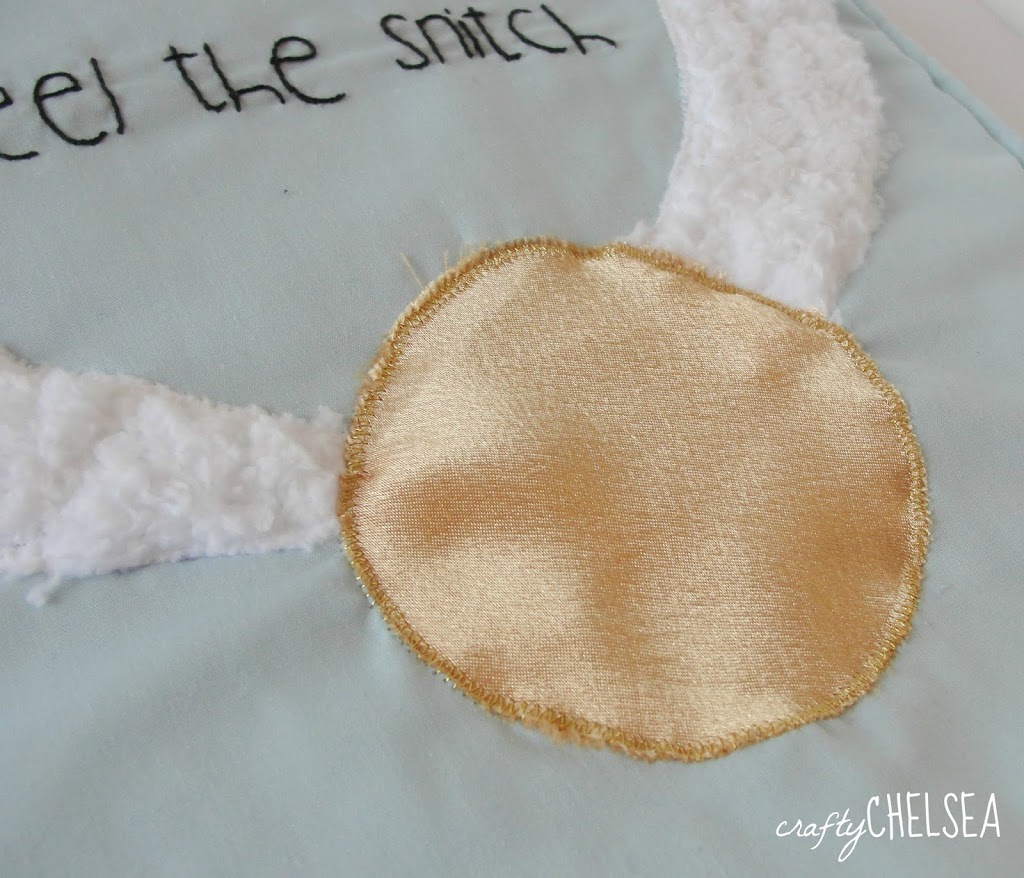 I used some shiny gold fabric for the body and some fluffy white fabric for the wings. You could also use a few layers of shimmery white fabric for the wings, but I liked the texture of the fluffy fabric for my quiet book.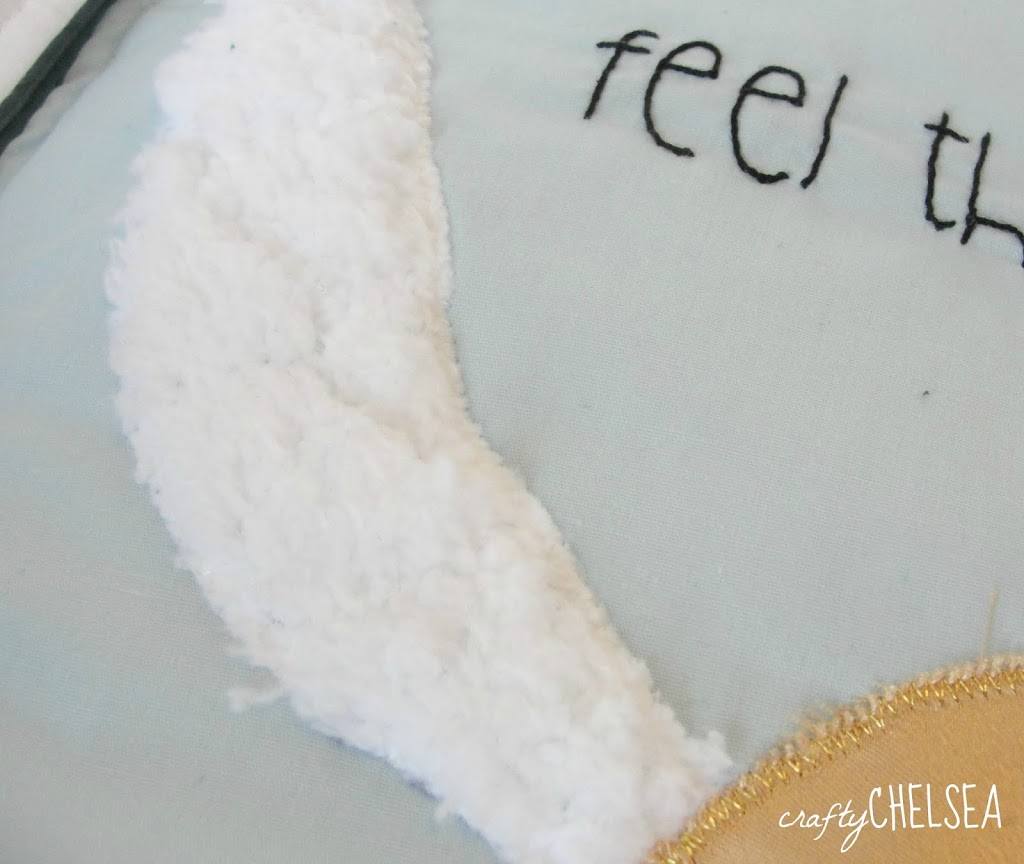 If you are going to do the embroidery, do that first.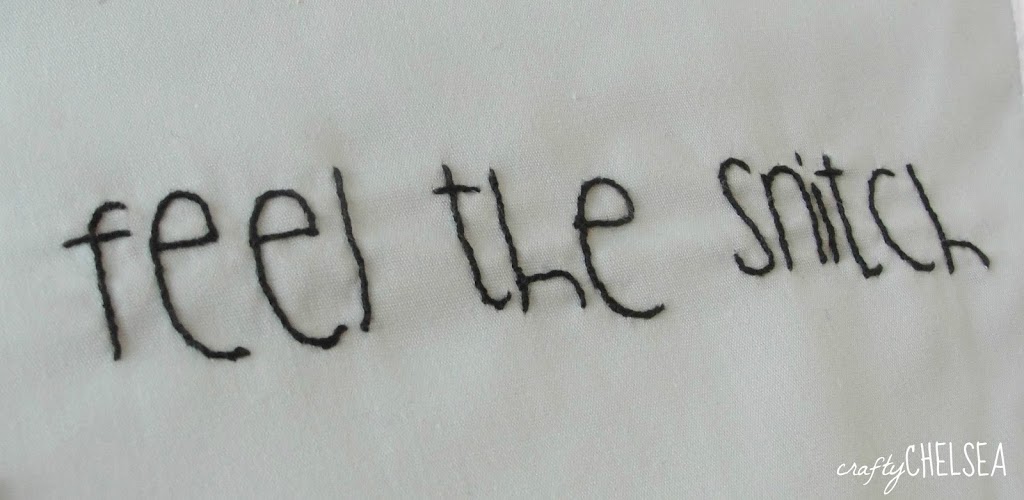 Then sew on the two wings (I used a zig-zag stitch all the way around with white thread) and then the gold circle on top (again, a zig-zag stich with gold thread). Then ta-dah! You have a Snitch page for your quiet book and now you can teach your kids about Harry Potter
Enjoy! And if you need any other quiet book inspiration, check out my whole post about my 100 hour quiet book I made for my son!