This is the easiest tutorial for a burp rag you could make! Only three steps, and they are the best DIY burp rags!! Great for easy baby gifts, too.
This post contains affiliate links.
When I was pregnant with Little J, I decided I wanted to make my own burp rag and bib sets. So I made a bunch of sets with all these cute boy fabrics I found and I LOVED them. The burp rags I made were incredibly easy, I packed them in his hospital bag when he was born, and I used them the entire time I nursed (eight months).
The best part was that they lasted that long, and I'm sure they would last even longer if I wanted to keep using them, but I definitely wanted to make new girl burp rags. Hence, this tutorial!
Now when I say these are the easiest and best burp rags you will ever sew, I really mean it. Two rectangles of fabric sewn together, flipped right-side out, and then topstitched. I am not kidding, they are that easy.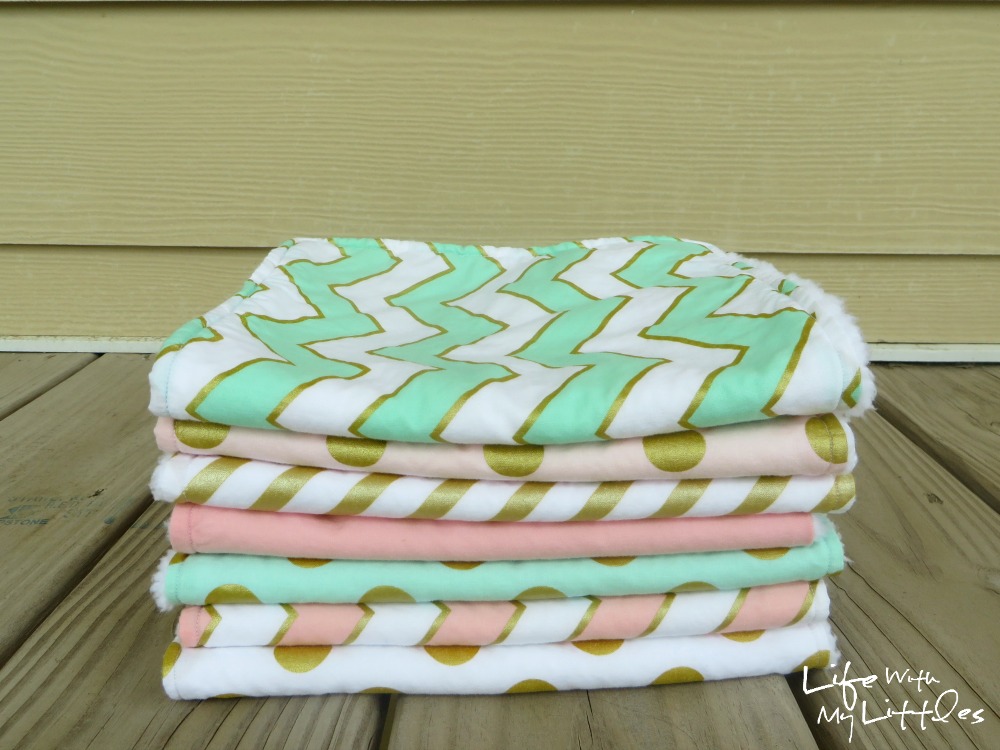 So now that you're not scared of this sewing, let's dive right in!
Here's what you need:
1/3 yard minky fabric, prewashed
1/3 yard patterned fabric, prewashed
Thread to match
Step One
Cut a rectangle 10×18″ out of both the minky fabric and the patterned fabric. I used my cutting mat
and rotary cutter
and it made it so easy.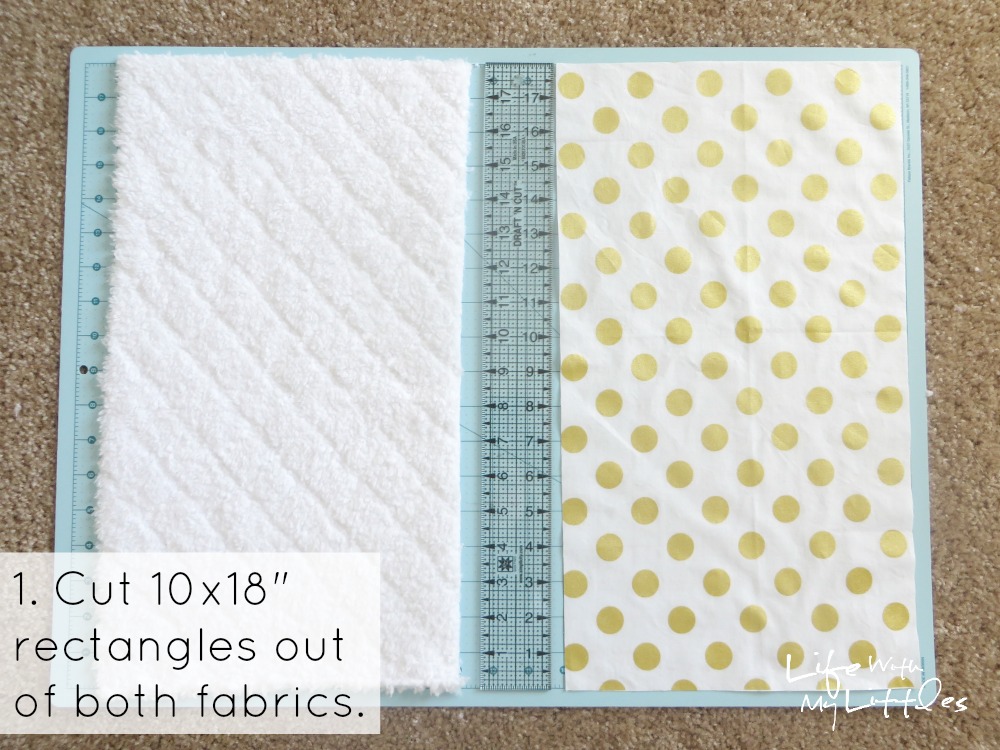 Step Two
Sew the two rectangles together, right-sides together, with a 1/2″ seam, leaving a 1″ opening in the middle of one of the edges.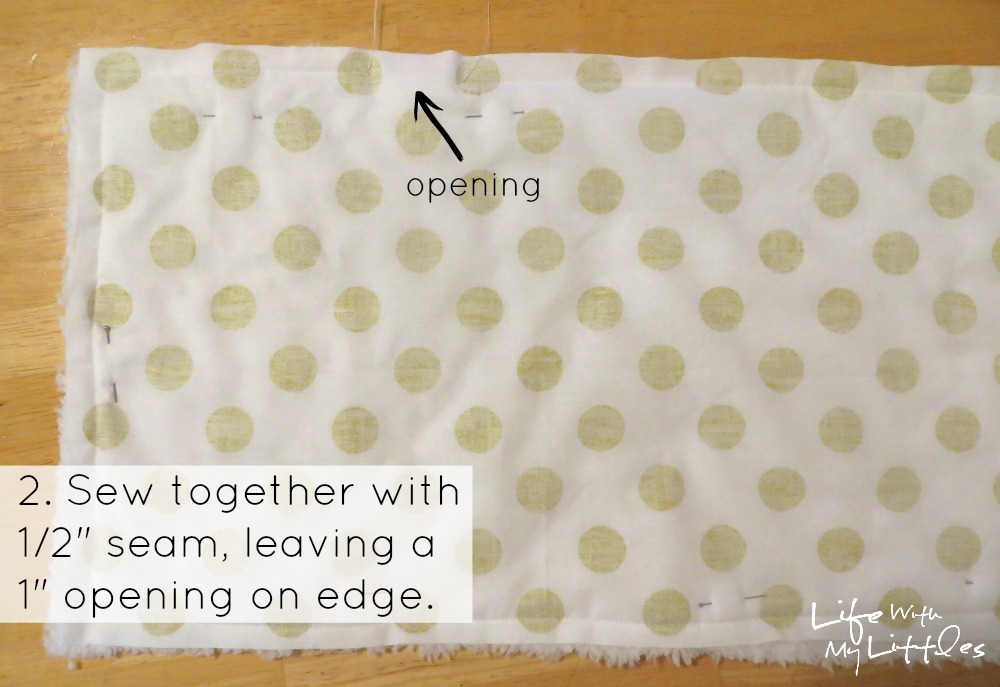 Step Three
Flip the burp rag right-side out, and topstitch all the way around, including on the opening to close it.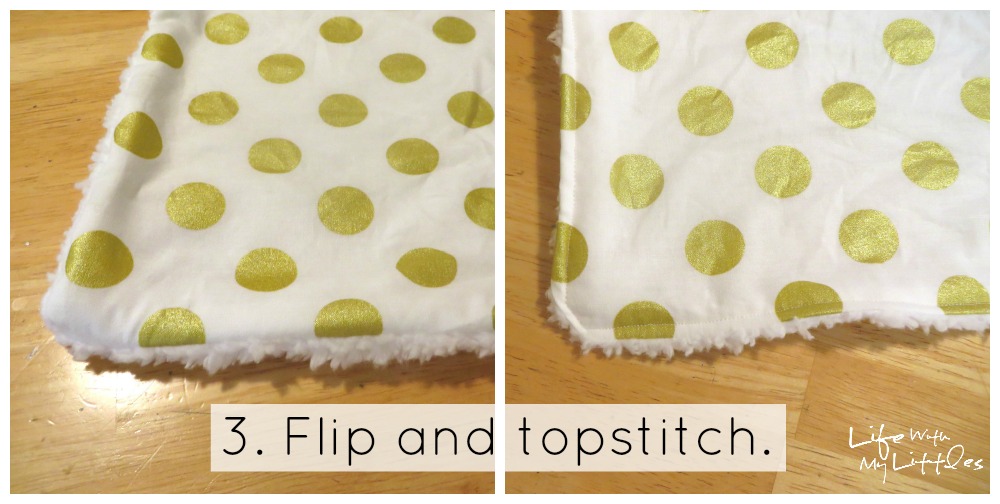 Step Four
Just kidding, there isn't a step four. You are done! I told you that was insanely easy! And they work so well.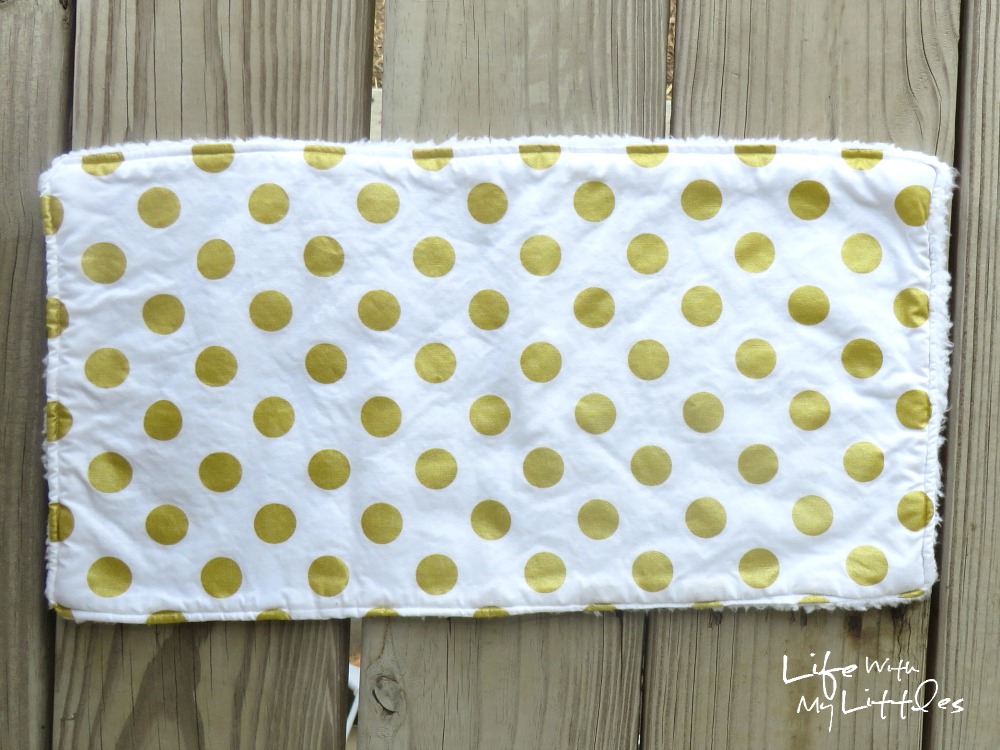 The minky is super soft on baby's face, and the cotton is breathable and you can pick any cute fabric you want!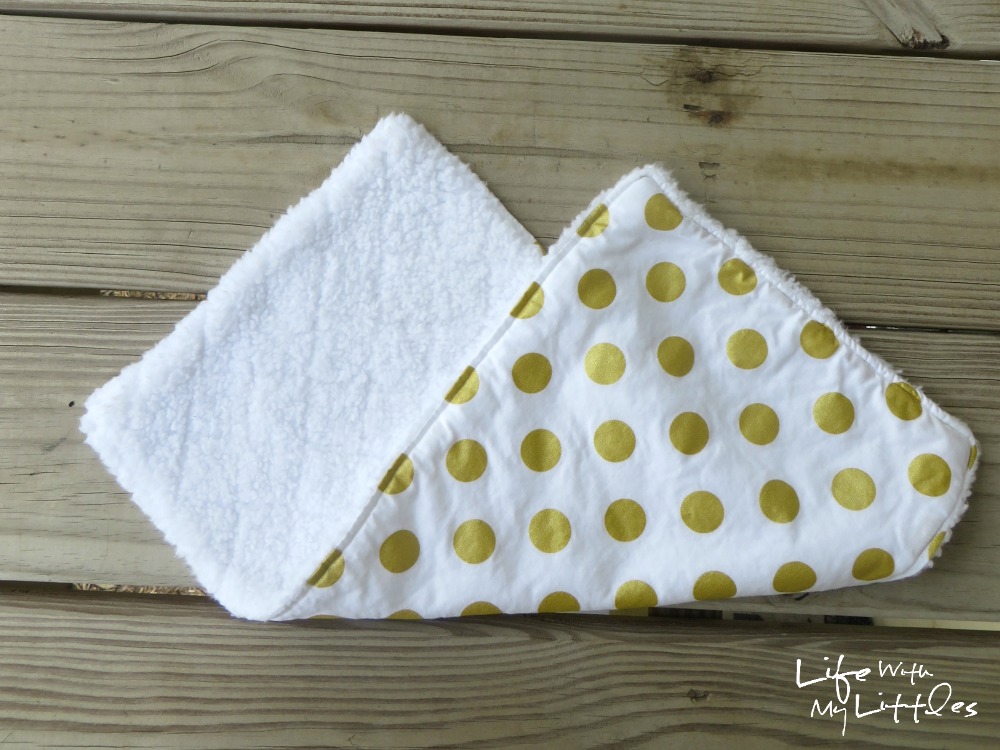 I love the set I made for baby girl and I can't wait to use them!! These also make for great gifts!!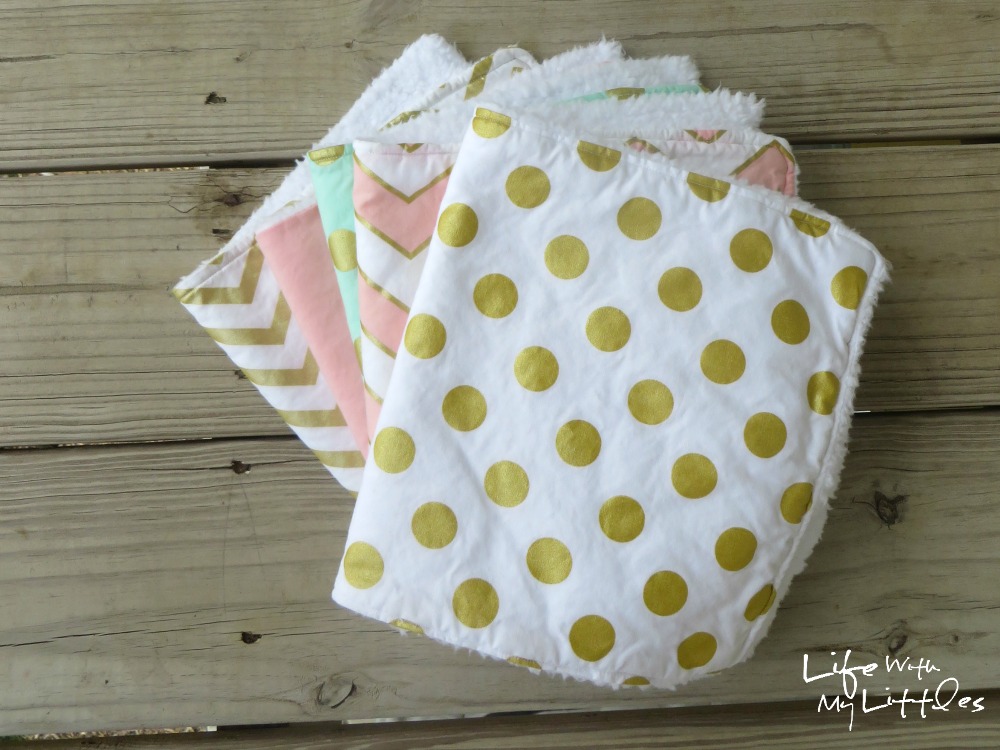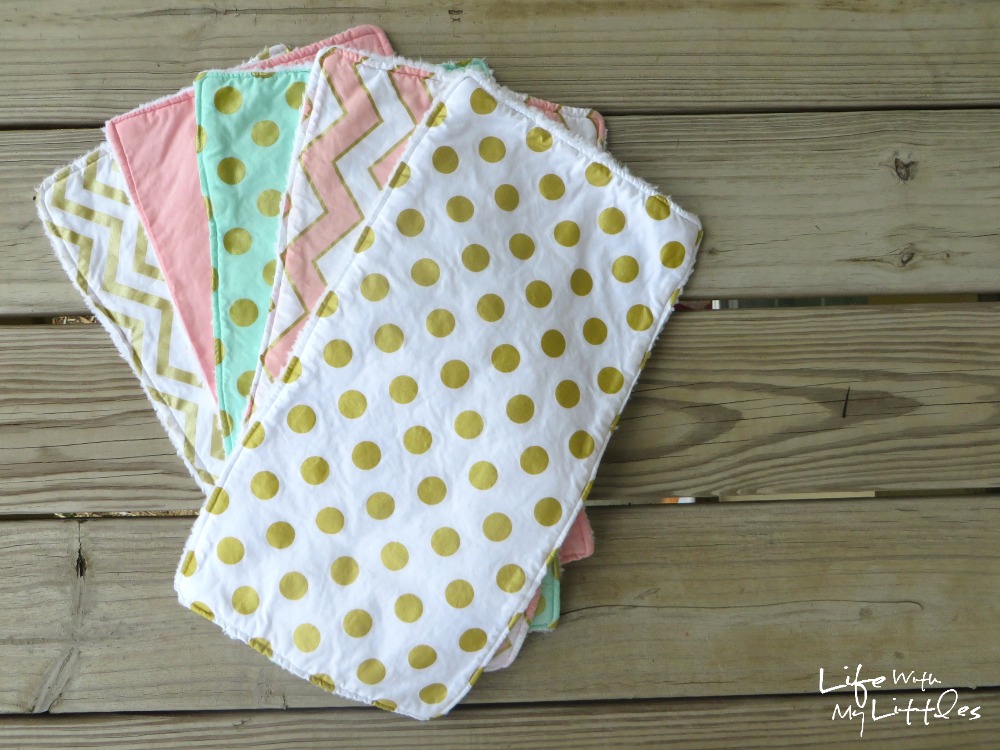 Good luck and happy sewing! And if you want to try out sewing something else for baby, you can use my tutorial for a standard car seat cover or a quilted car seat cover! Or check out my best and easiest bib tutorial!