A quick and easy scripture cover tutorial! Now you can read your scriptures and match them, too! Such a fun, easy way to motivate you to read your scriptures more.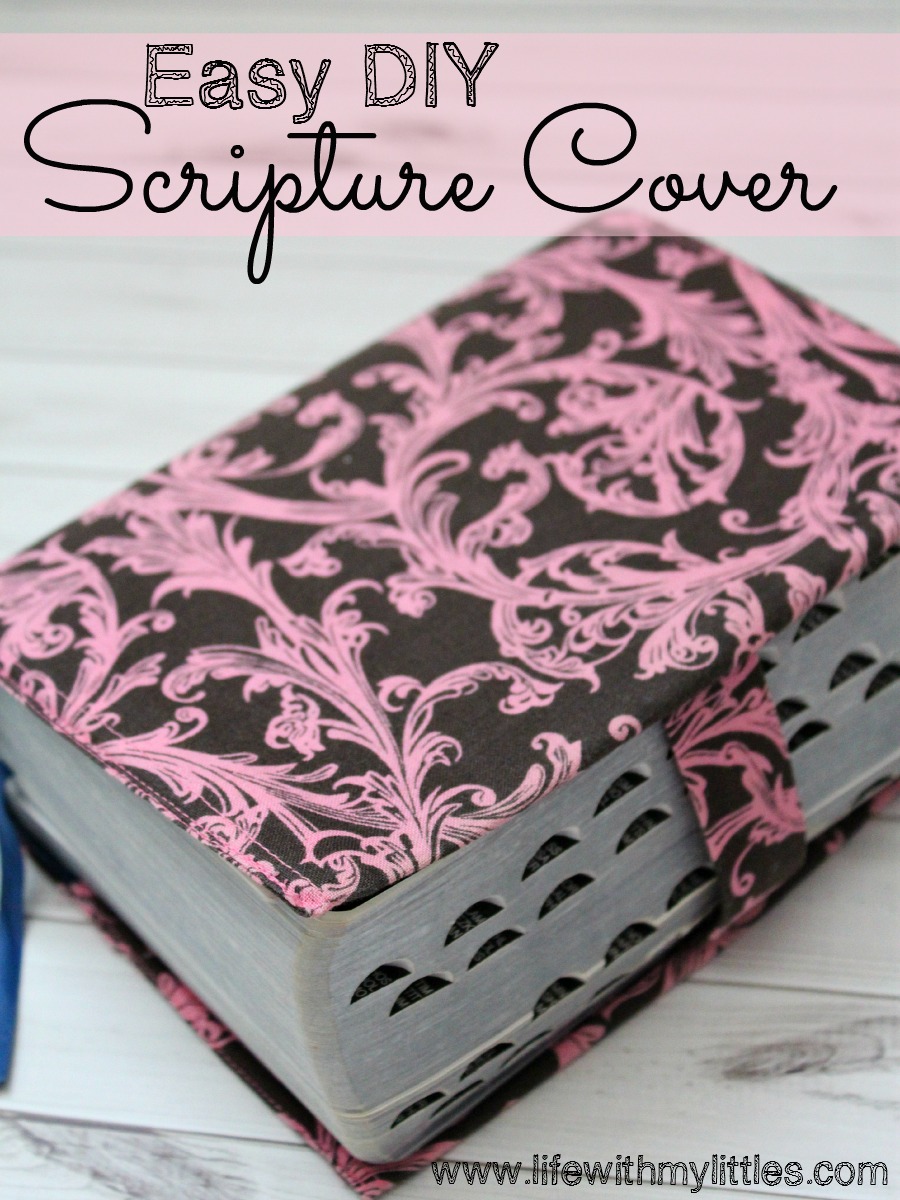 So a while ago I saw a set of scripture covers on Pinterest that I thought were super cute and that I wanted to make. Unfortunately, it was just a picture on a blog because the girl never made a tutorial. That's okay though, because I made my own and am here to share it with you! And I took a ton of pictures to help you along the way!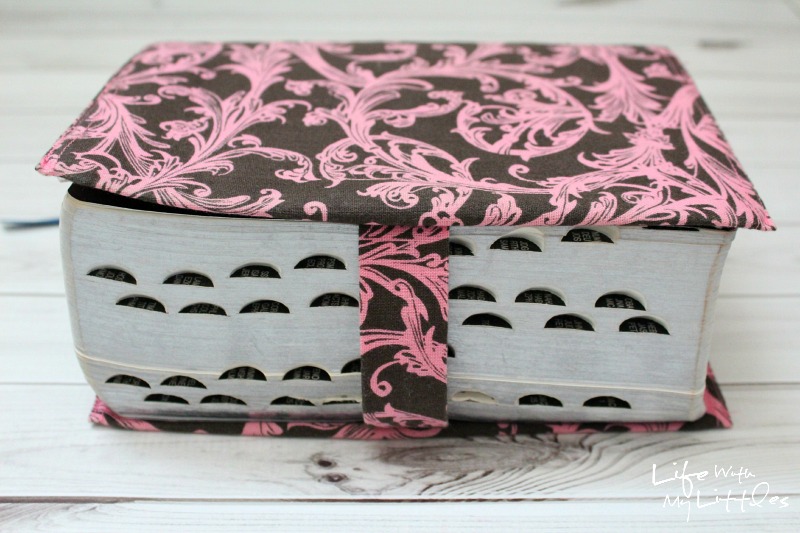 It didn't take that long, and it wasn't very hard, so if you need a quick afternoon craft this is a great one.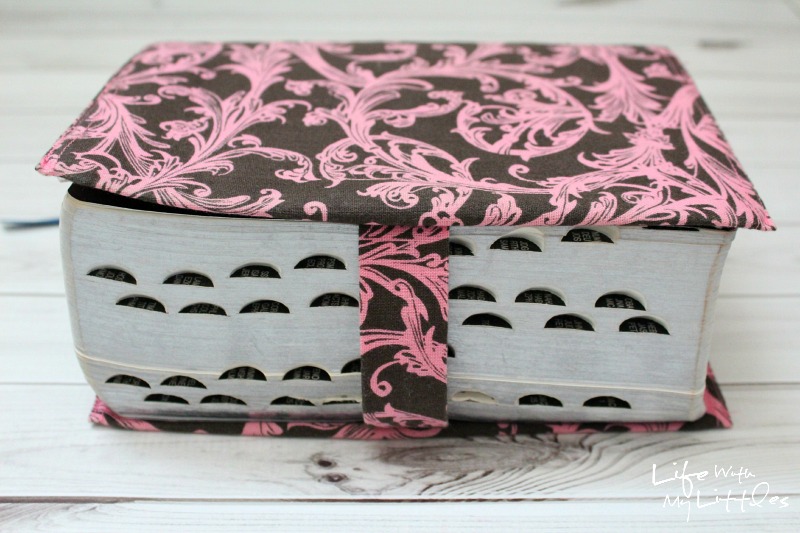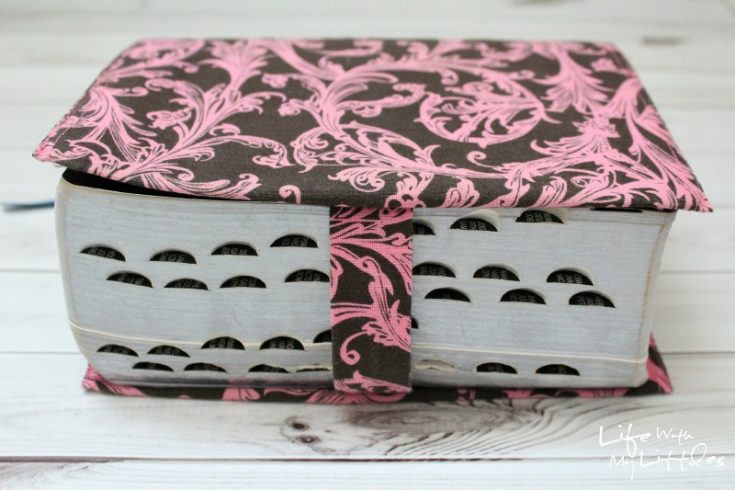 DIY Scripture Cover Tutorial
Active Time:
1 hour
5 minutes
Total Time:
1 hour
5 minutes
A quick and easy scripture cover tutorial! Now you can read your scriptures and match them, too! Such a fun, easy way to motivate you to read your scriptures more.
Materials
Thread
1/8 yard fabric
Scriptures
Velcro
Tools
Pins
Scissors
Measuring Tape
Sewing Machine
Instructions
1. Gather your materials.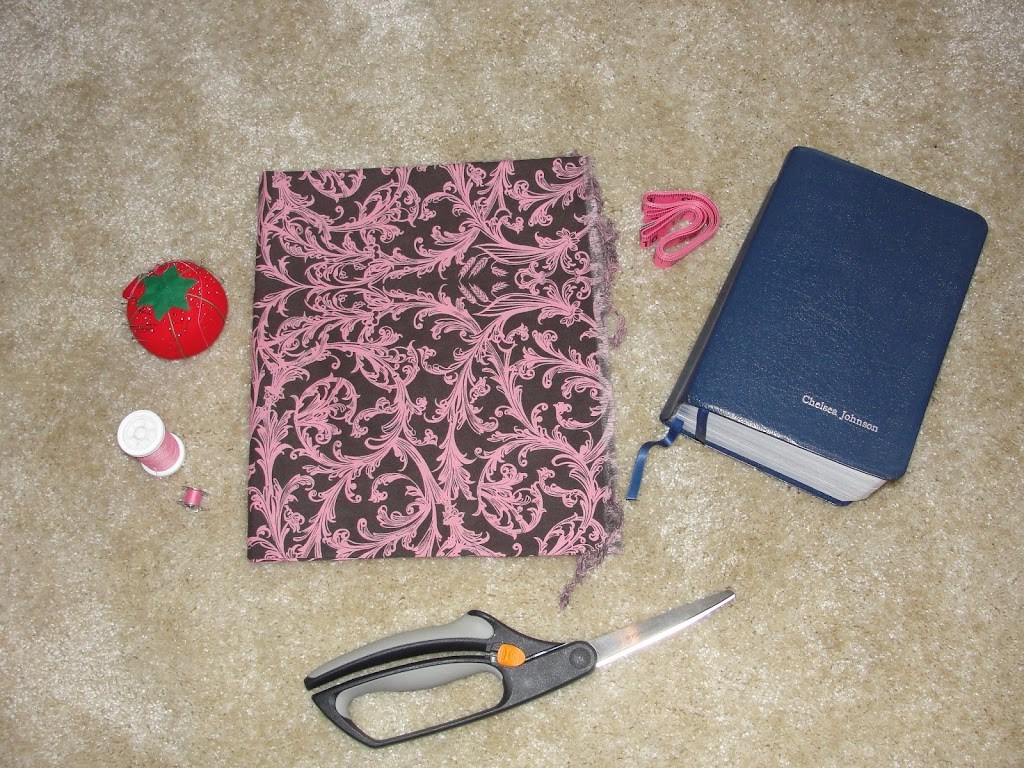 2. Wash and iron your fabric.
3. Measure and cut your fabric for the main piece. My scriptures are a quad, so if you want to do a Book of Mormon or Bible separately, you will need to measure a little differently. I did mine 22 1/4″ by 9 1/4″. This allows for 5/8″ seam allowances. The way I got this is that I pretty much measured the width of my scriptures opened up, and the length of them from top to bottom. This came to 13″ by 7 1/2″. Then I added 4″ for each flap, plus the 5/8″ seam allowances to the width, and 5/8″ seam allowances to the top and bottom and then an extra 1/4″ for each the top and bottom so that when you sew the flaps down, you have room to do so (it'll make sense later if it doesn't now)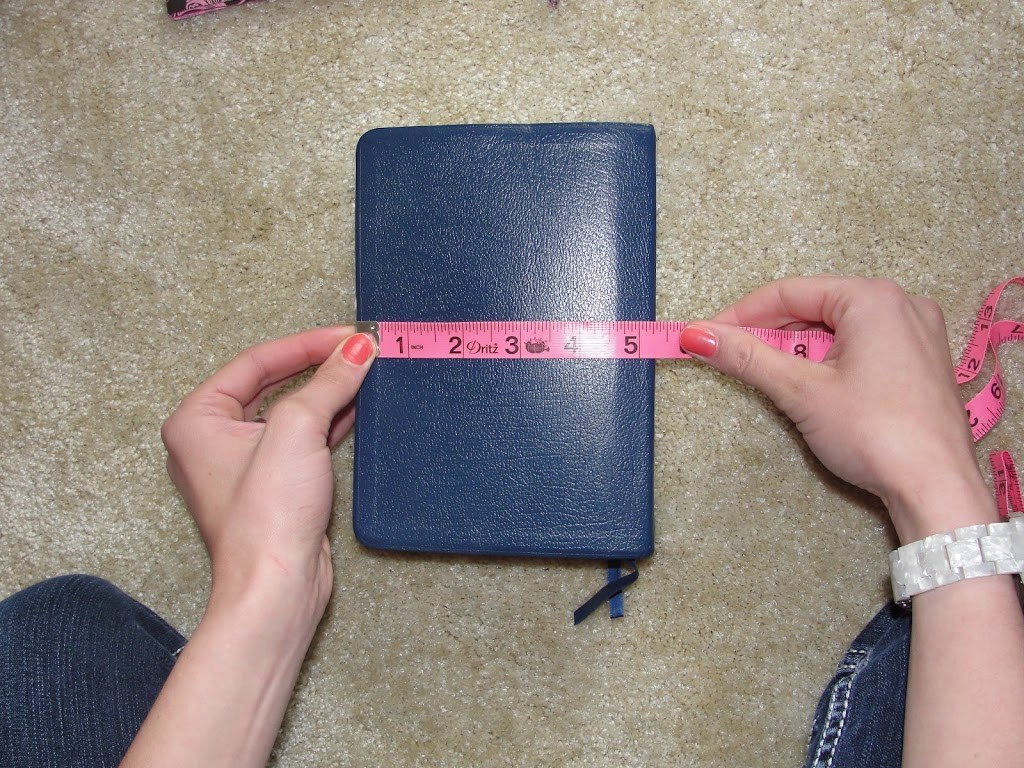 4. Measure your 5/8″ seams along them top and bottom, pin them, and iron them down. Before you sew them down, make sure your fabric measures 8″ from top to bottom so you have room to sew the flaps. Then sew both the top and bottom seams down. I lined them both up with the edge of my presser foot.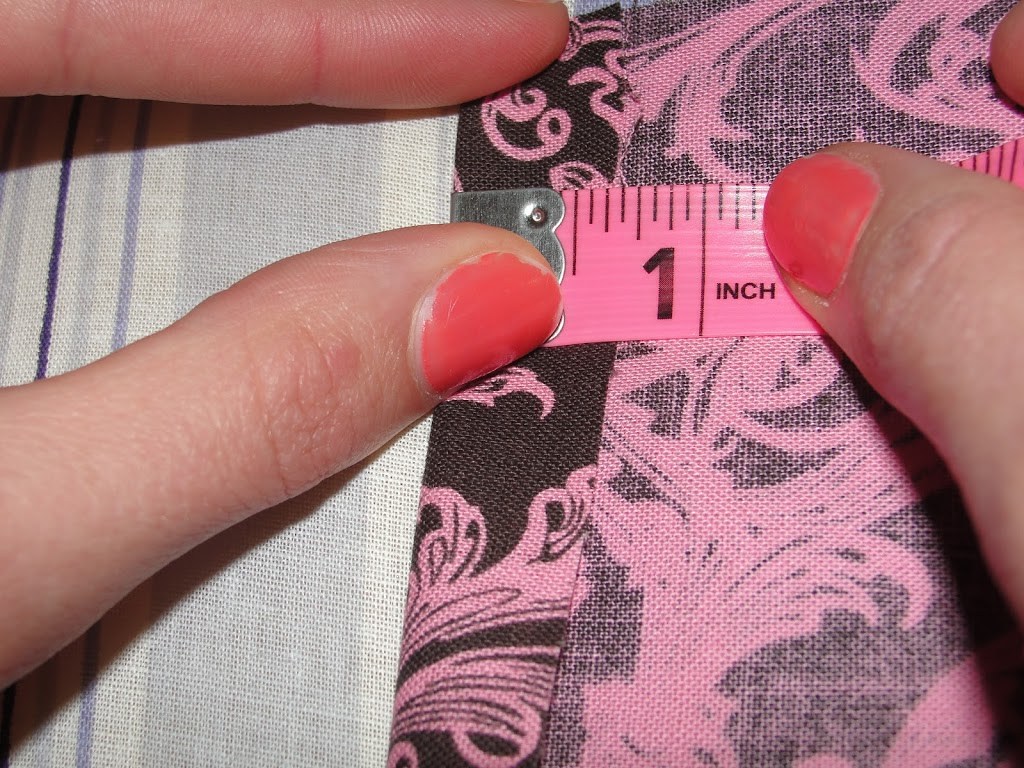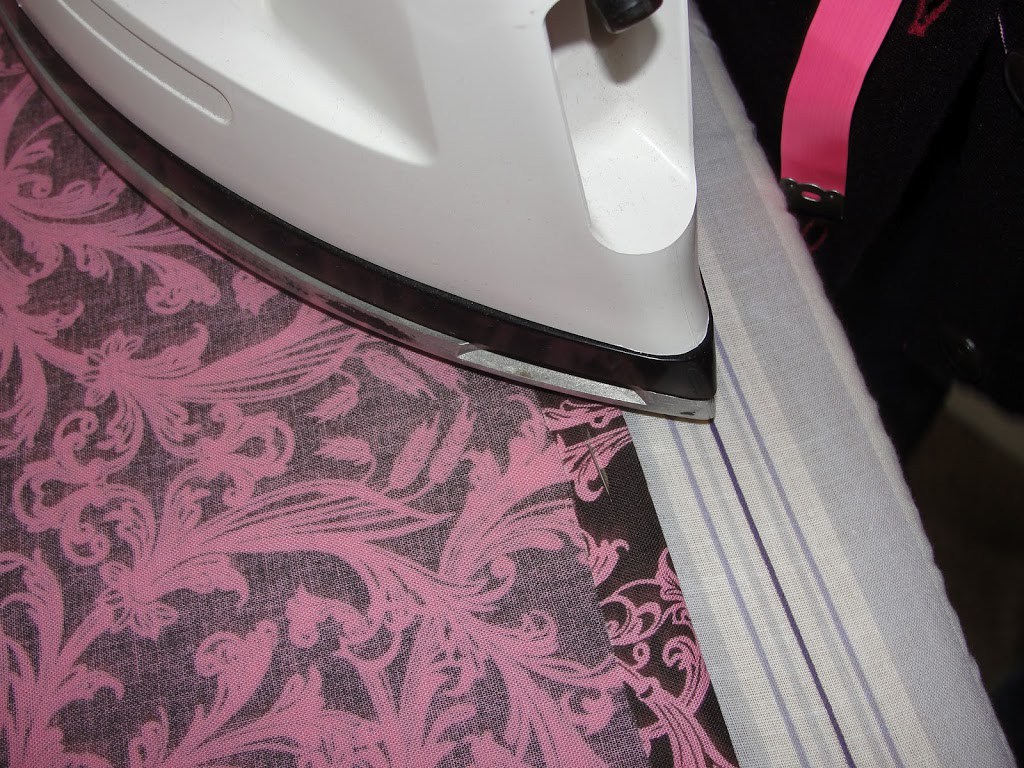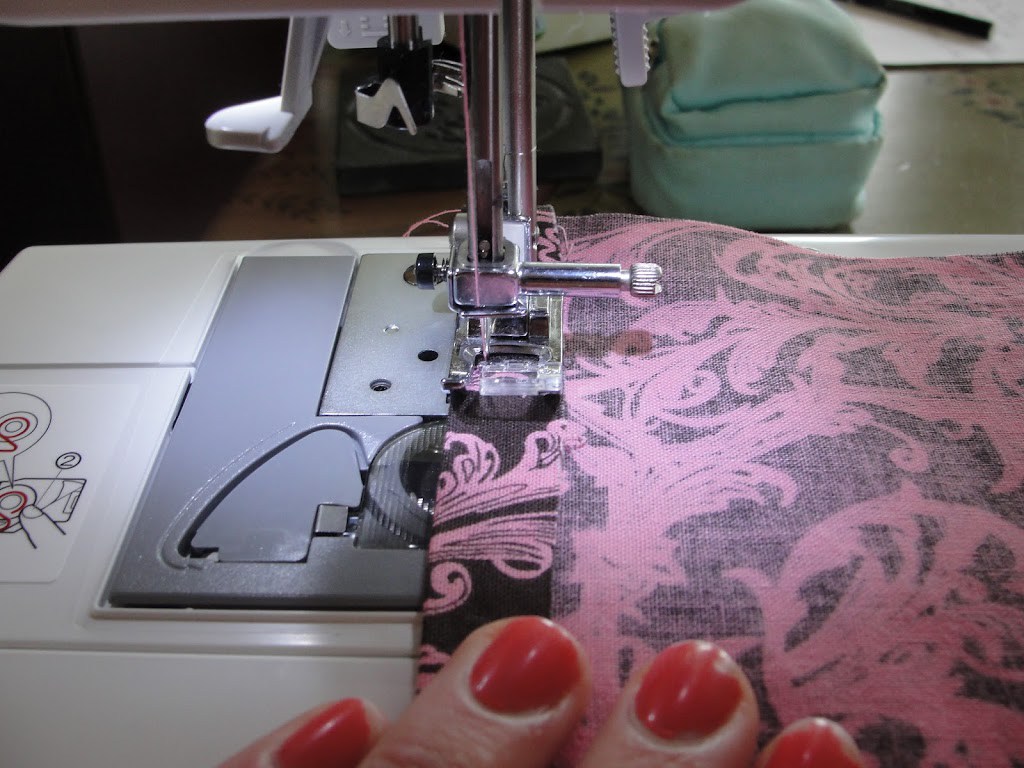 5. Fold the two sides at 5/8″, pin them, iron them, and sew them at the same distance as the top and bottom.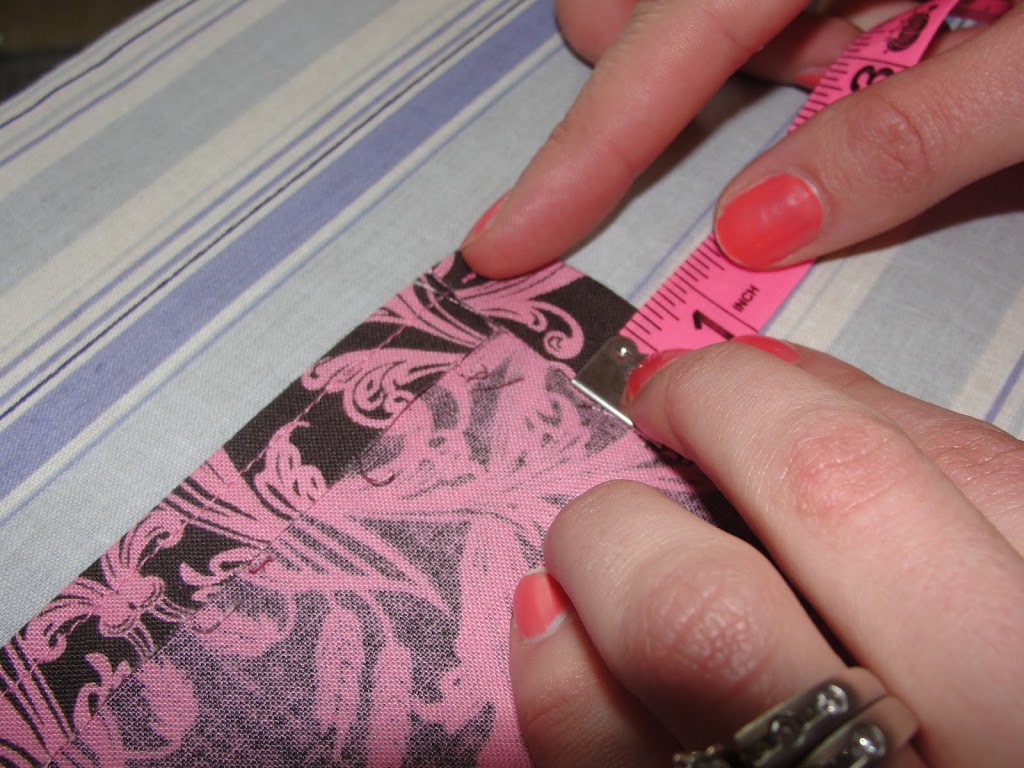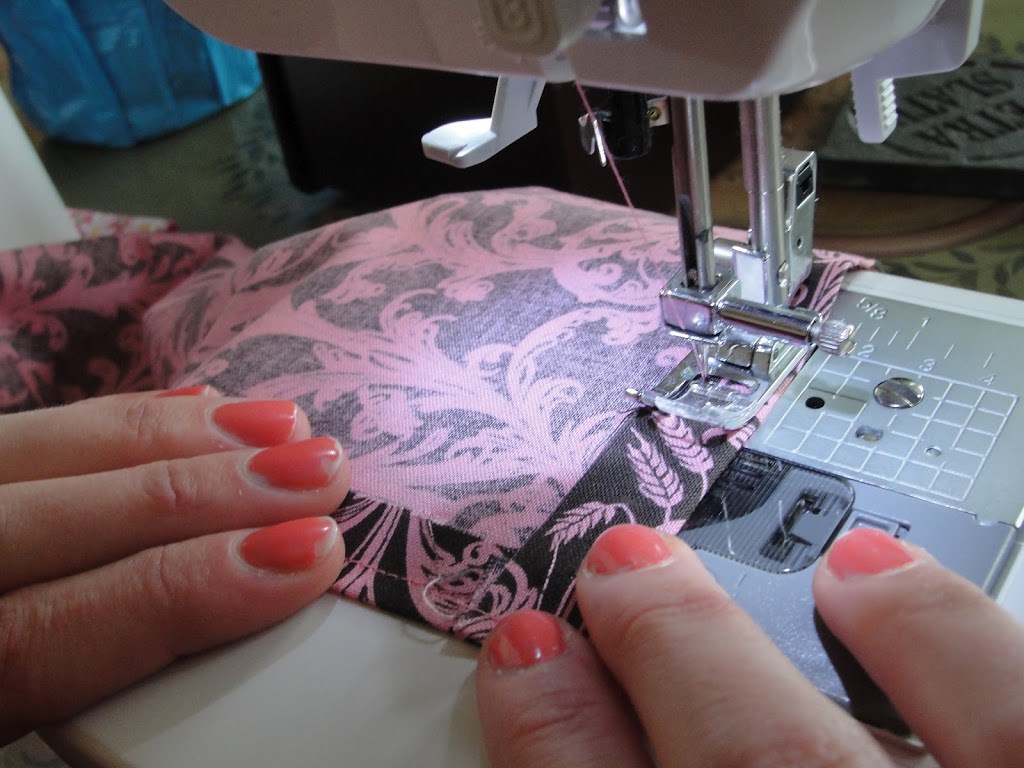 6. Fold sides over 4″ and pin along the top and bottom. Iron and sew them at the tops with a 1/4″ seam. Before you sew both sides at 4″, fit them onto your scriptures to make sure 4″ on each side will be snug. I'm not sure what happened along the way, but mine needed to be 4 1/2″ on one of the sides.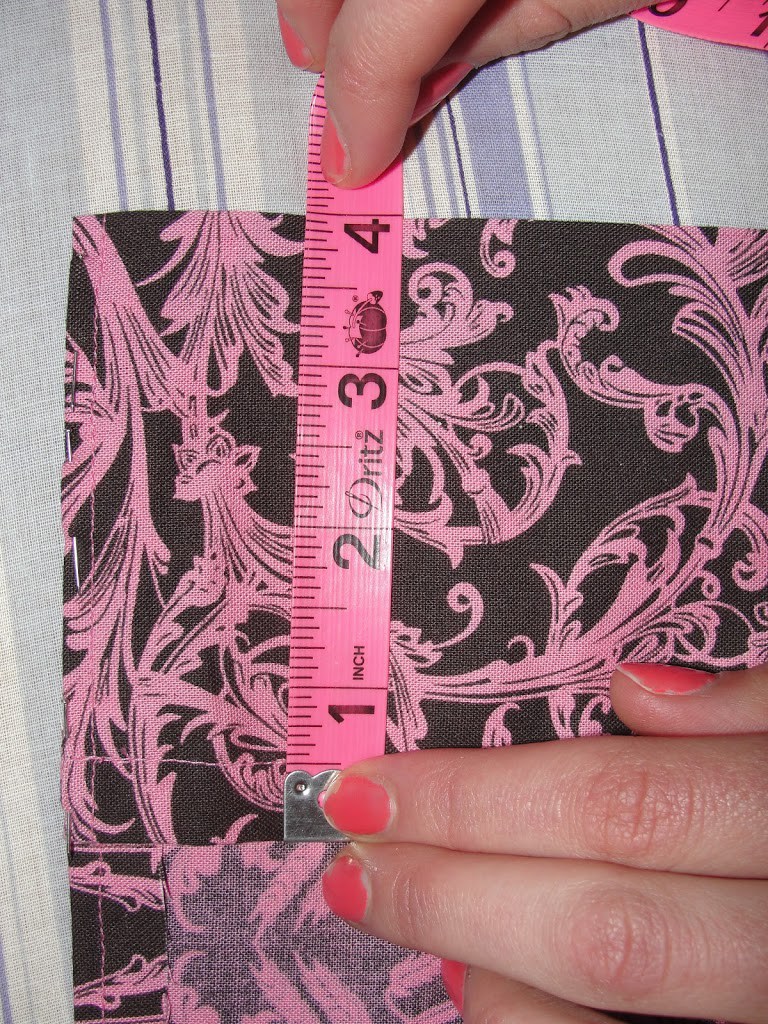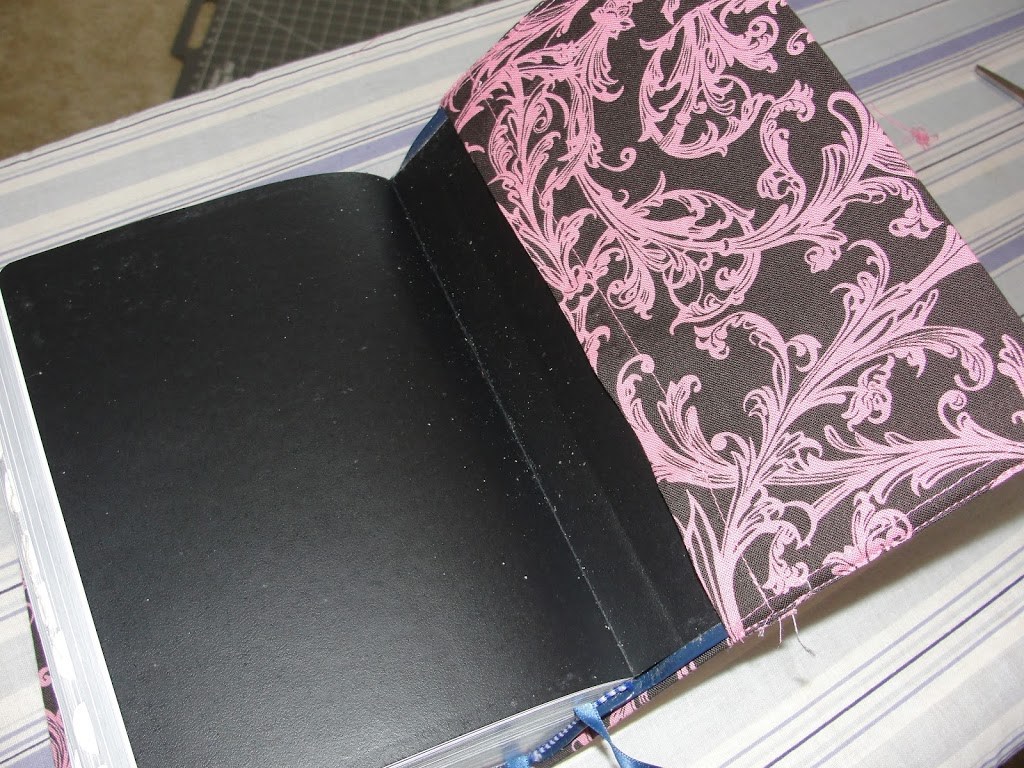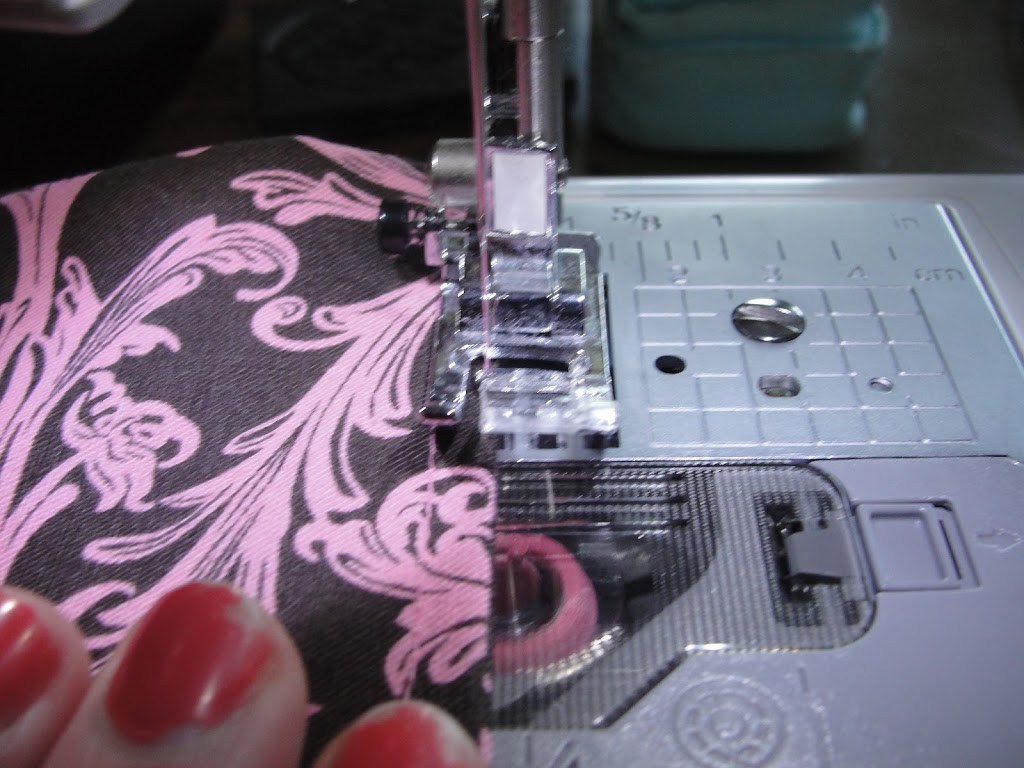 7. Fit onto scriptures to make sure the cover fits. If you would like, you can be done at this point (it still looks super cute without the strap).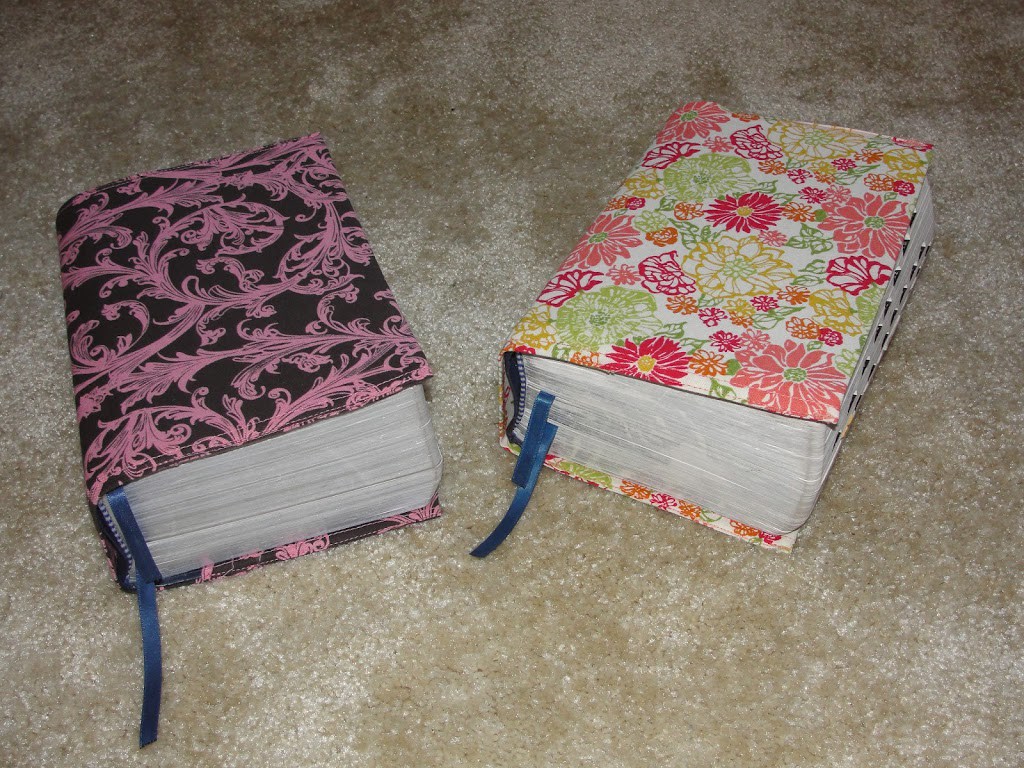 8. If you would like the strap, continue on! Measure how long you need the strap to be. For a quad, I did 7″ by 3 1/4″, but I ended up cutting some off the length so it's up to you. Cut your piece out and iron it in half long ways, wrong side out.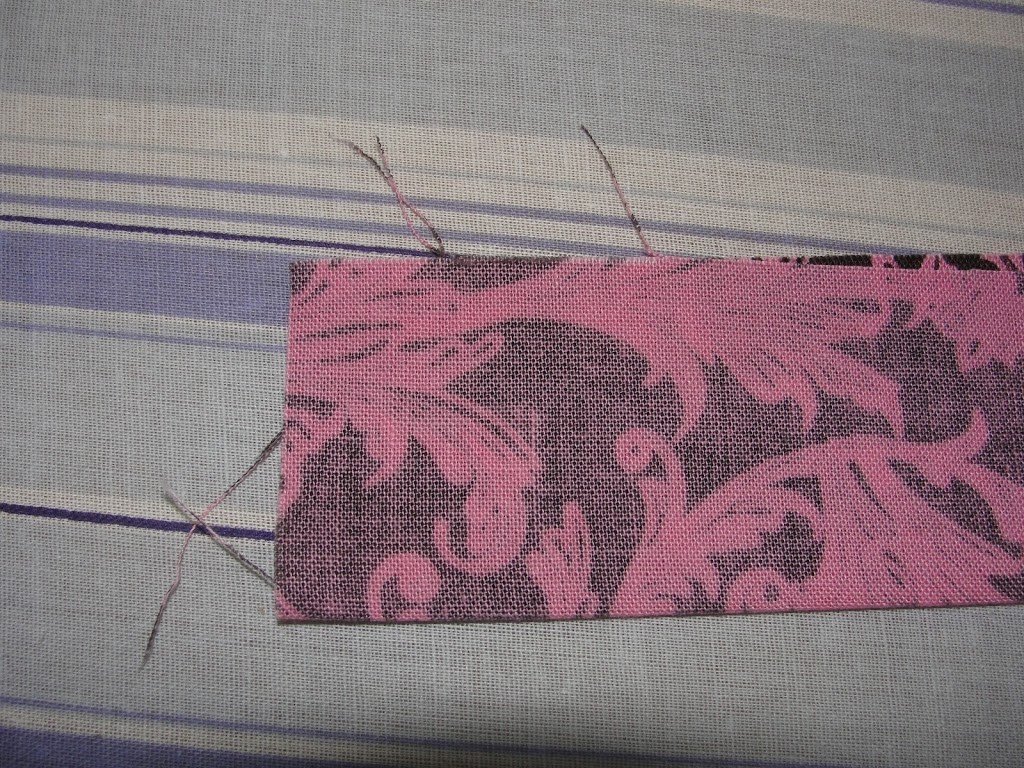 9. Sew on long side with a 5/8″ seam. Iron seam and press out.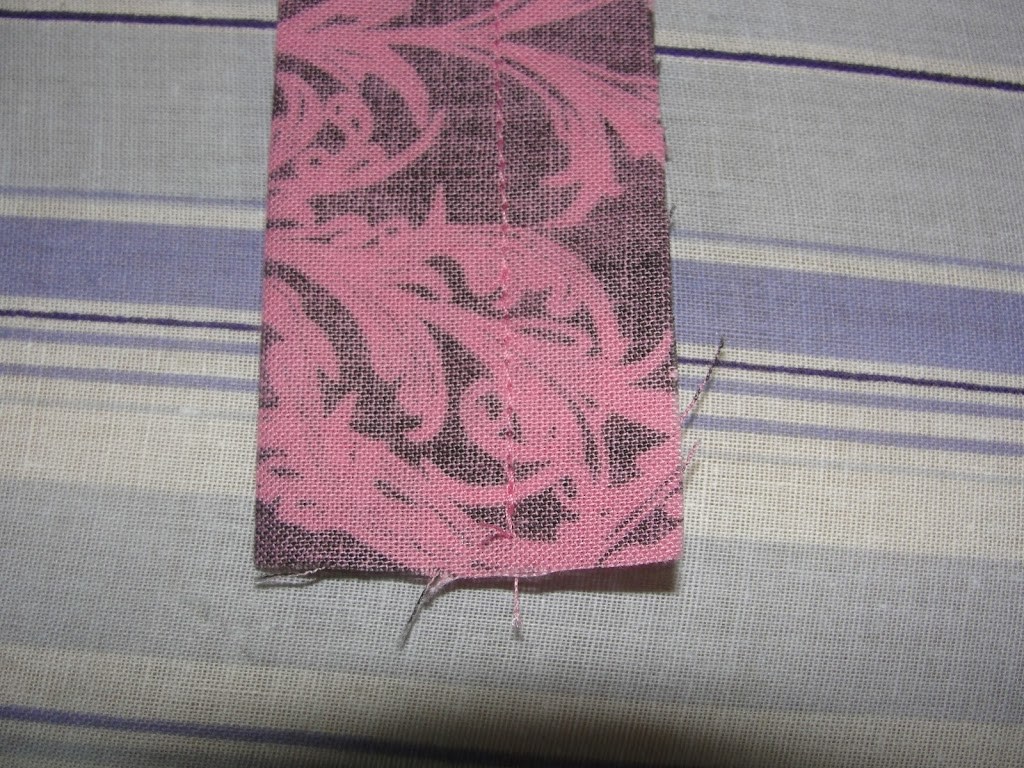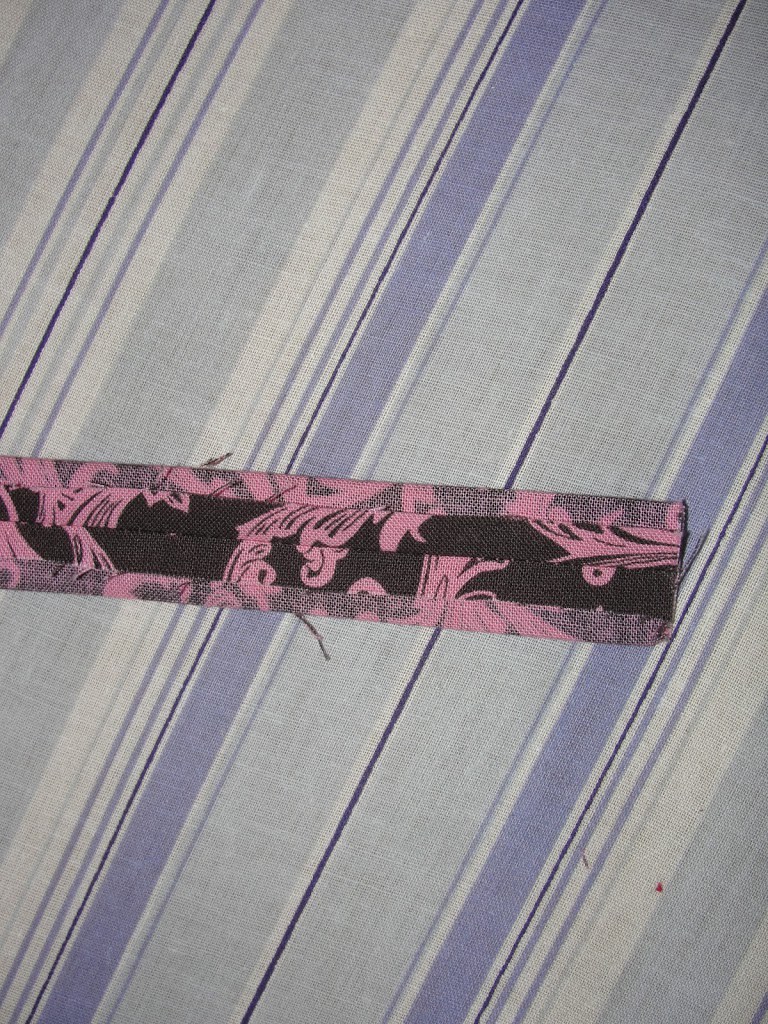 10. Turn inside out and iron flat with the seam in the middle. Turning it inside out is a bit tricky since it's only about an inch wide, but if you use a pen it helps.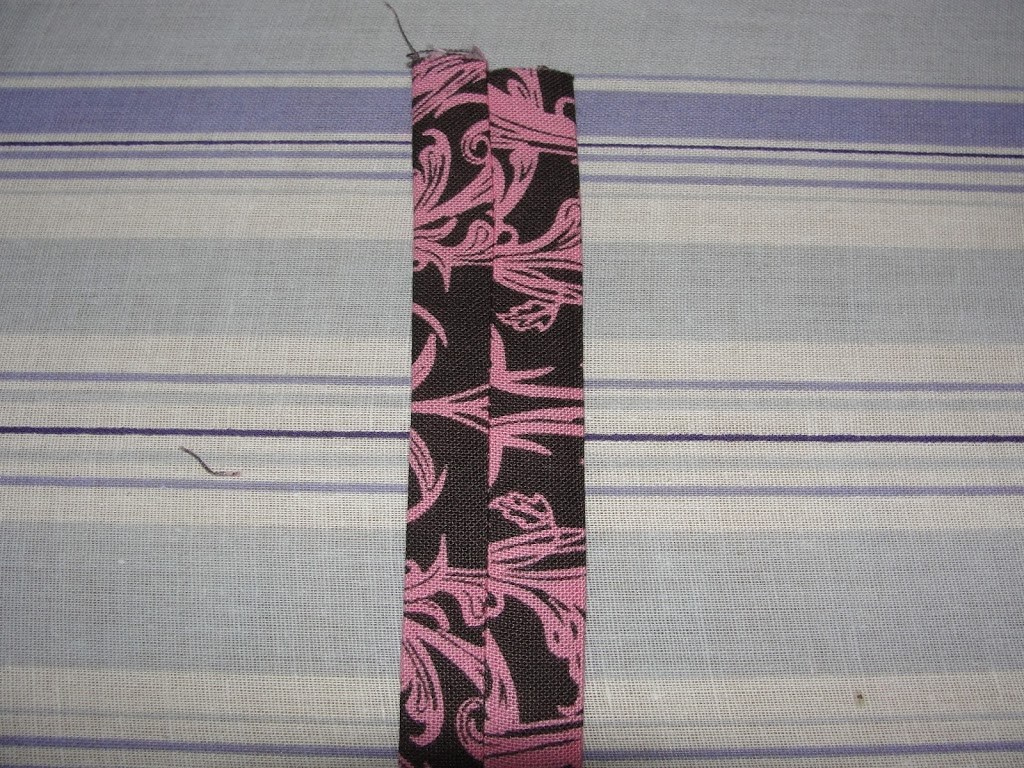 11. Turn ends under 5/8″ and sew them shut. After I did one end, I made sure it was going to be the proper length for the case by putting the case back on my scriptures and holding the strap where I wanted it to be. This is where I ended up cutting a bit off of one end. But it's up to you how far in or out you want the velcro to be on the flaps.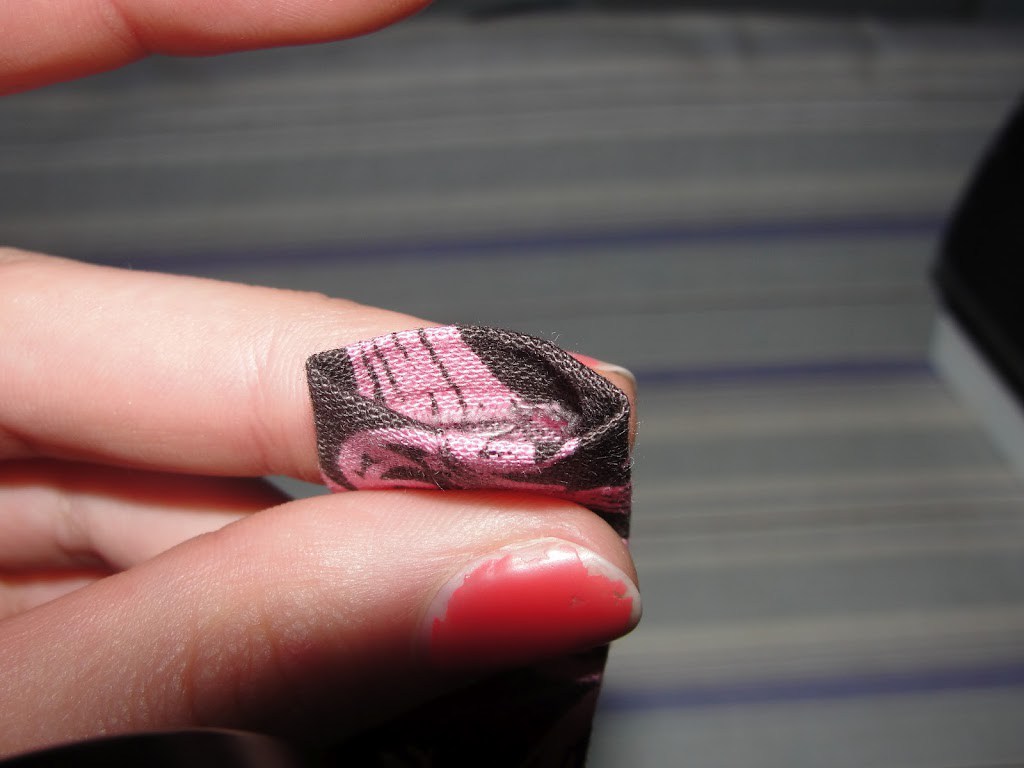 12. Cut a small square of velcro (both the fuzzy and pokey sides). Sew one of the sides onto the top of the strap. Make sure you put it on the top of the strap where you can't see the seam or you'll end up having to take it off and put it back on like I did so the seam wouldn't show on the final product.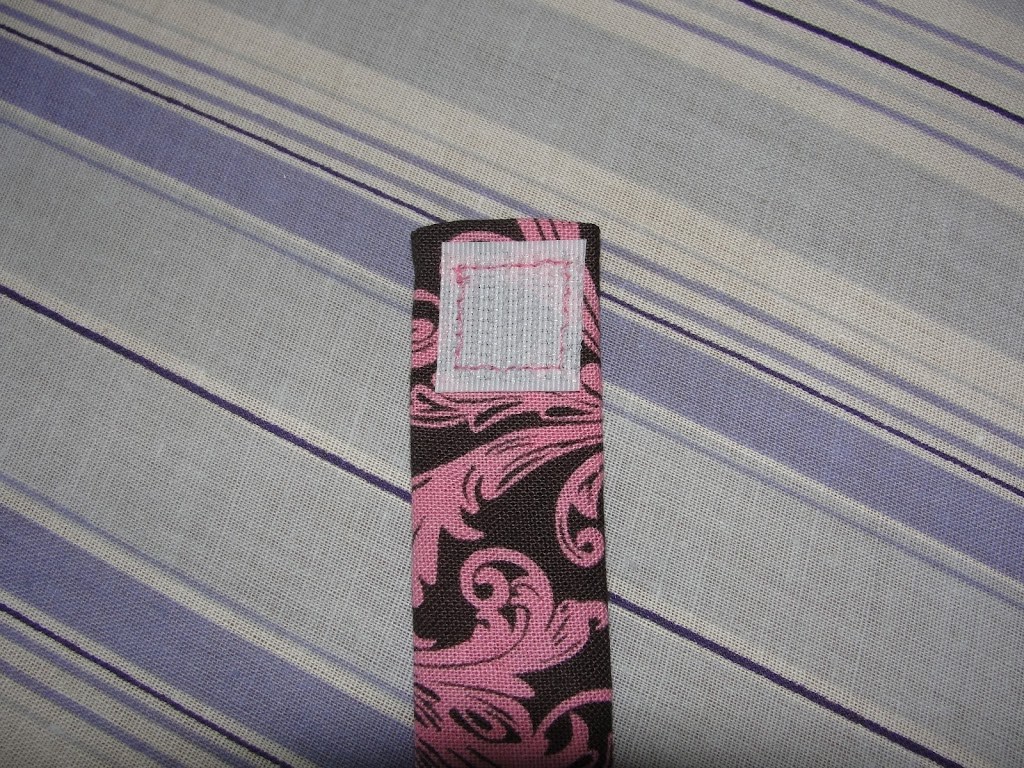 13. Put the case on your scriptures and pin the strap (the end that doesn't have velcro on it) where you want it to be. Again, make sure you put the strap the right way or you'll have to redo it like me! Sew the strap on. And be careful sewing the strap on because it's tricky not to sew both layers of the cover.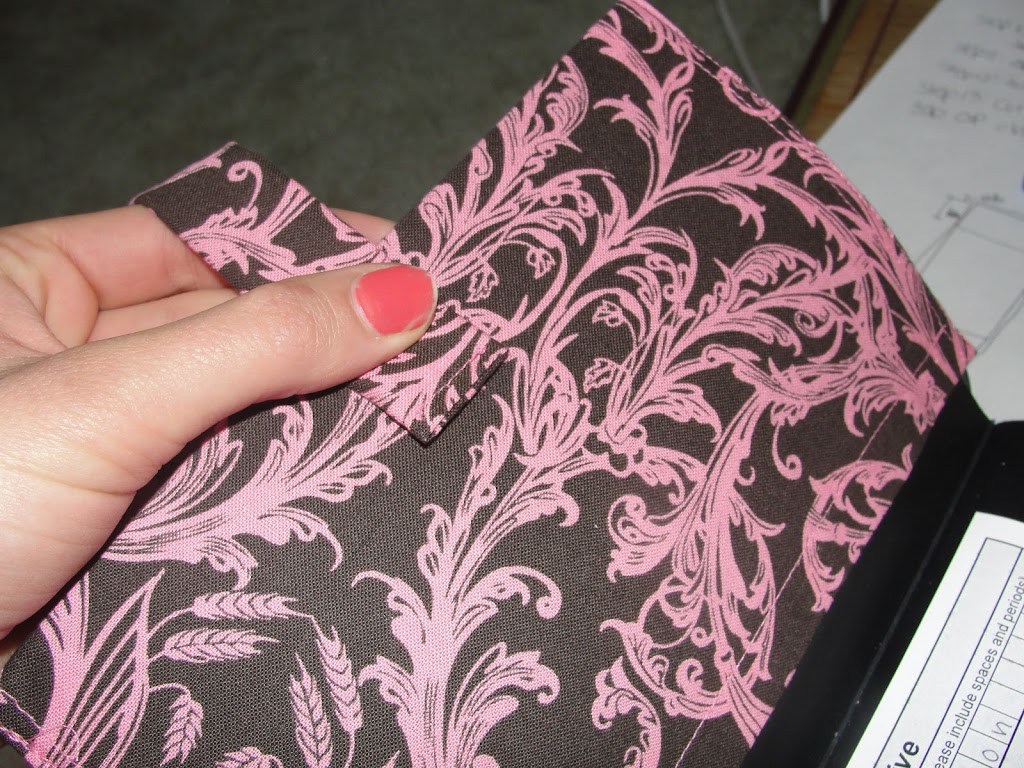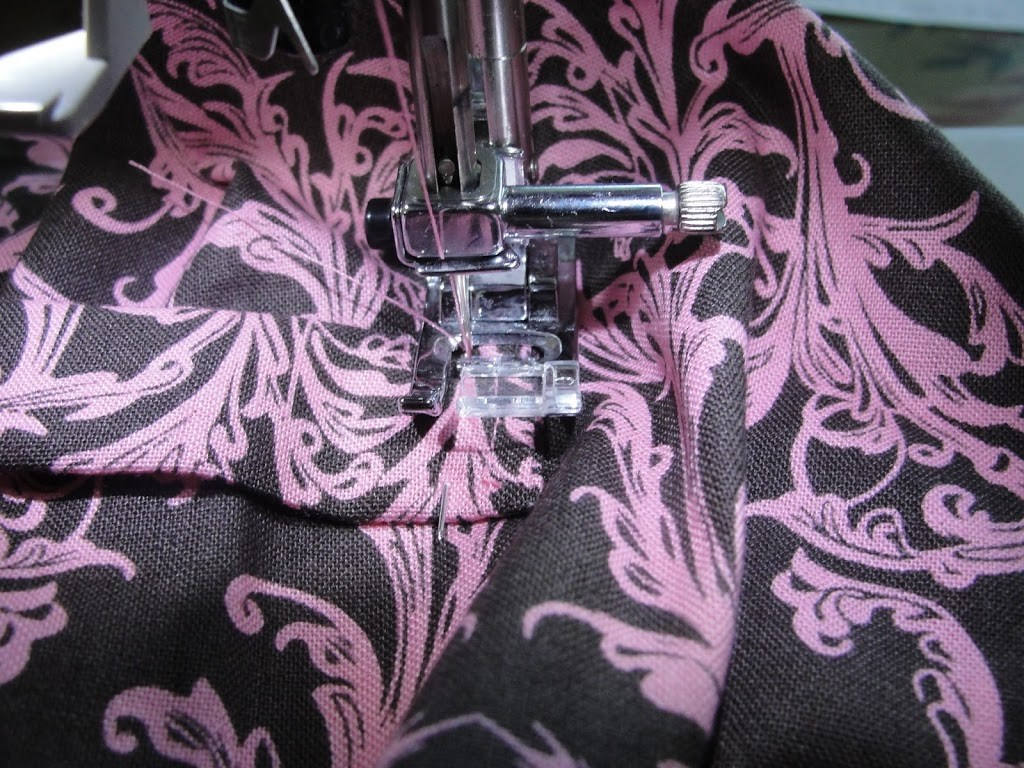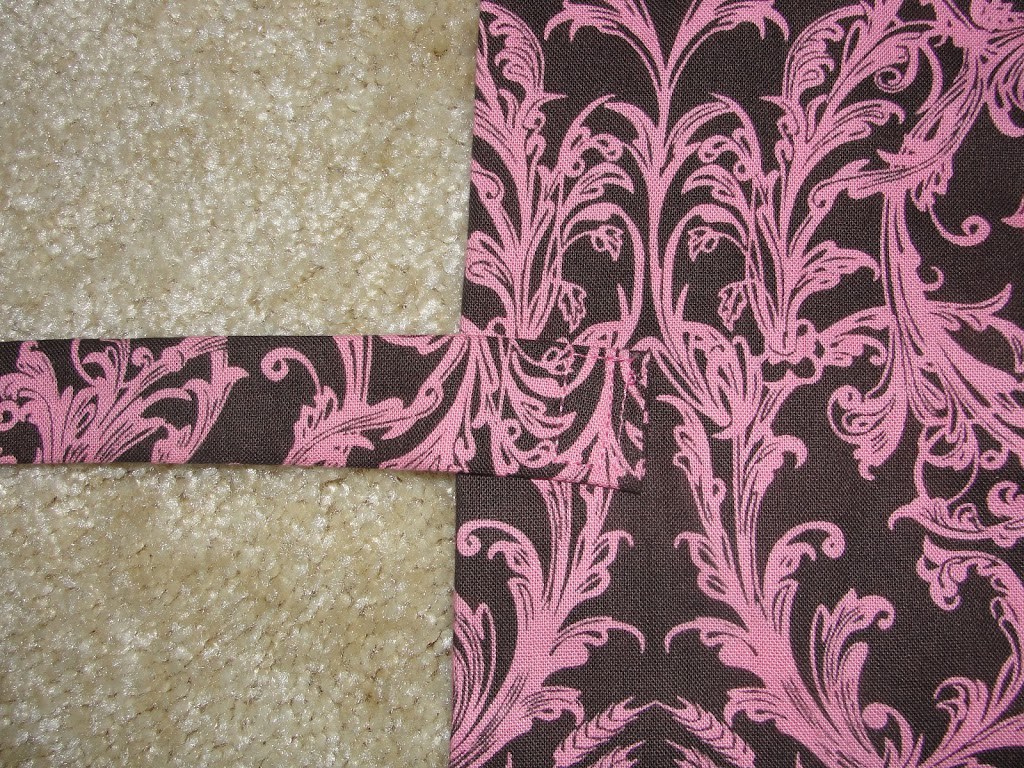 14. Almost done! With your cover on your scriptures, pull the strap to the inside and see where you need the other piece of velcro to go so that the closure actually will fit your scriptures. Pin and sew.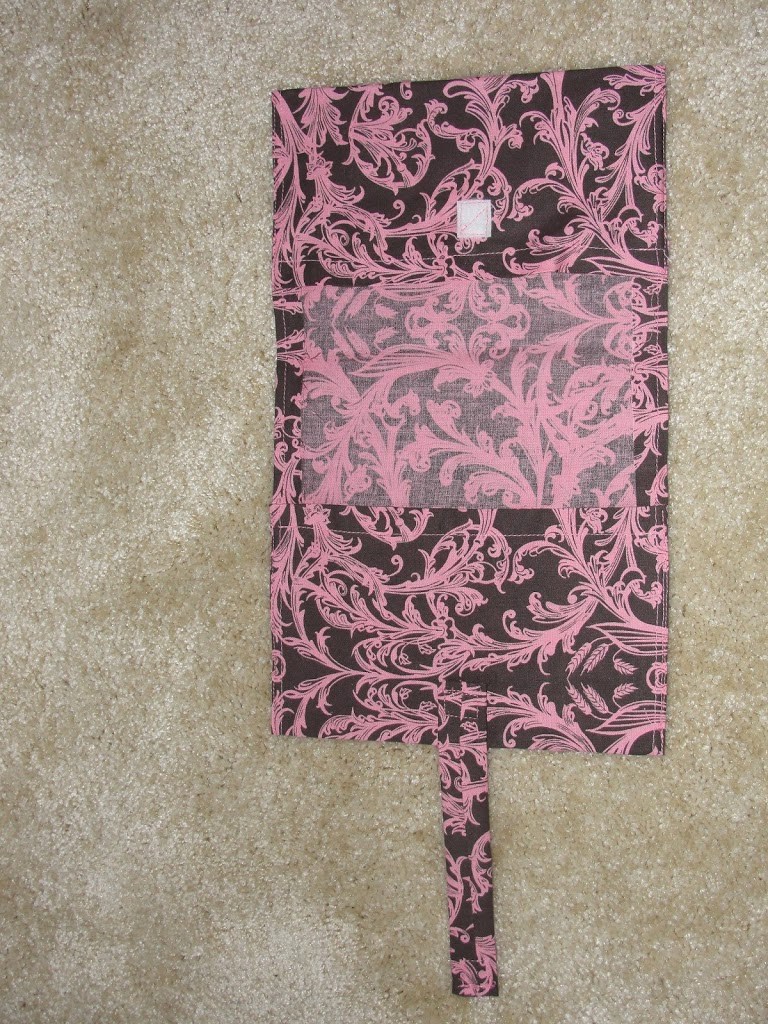 15. And voila! You are finished and have a very nice new scripture cover. You can even make multiples to match different church outfits. Have fun!
If you're looking for an easy activity to teach youth or Primary children to sew, this is a great one! Or even as an activity for personal development in the new Children and Youth program!
And sidenote, if you're wondering why my scriptures are so big, or what the heck a quad is, you can learn more about what I believe here.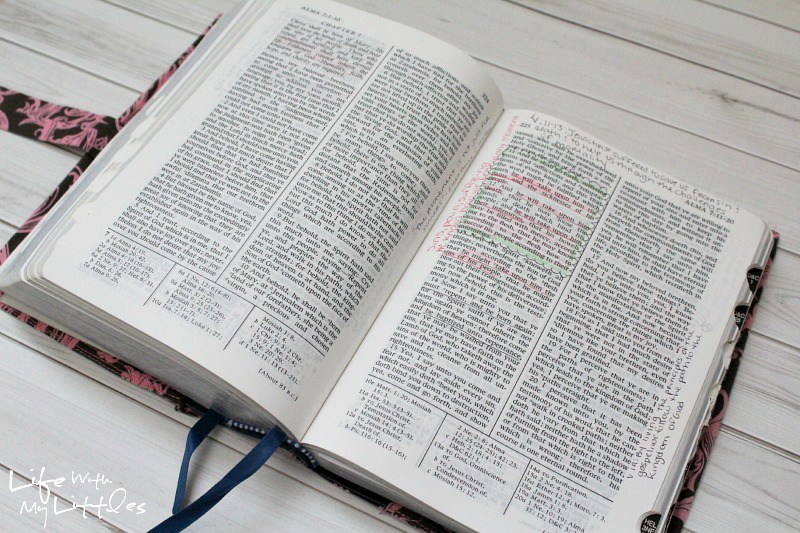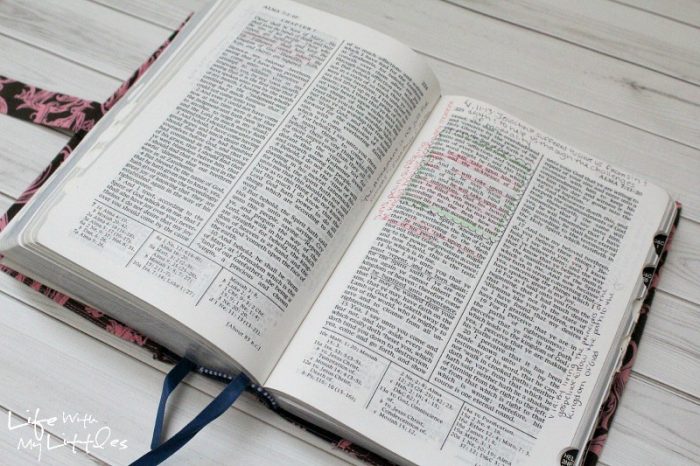 Update 2020: I've been using my scripture cover for eight years now, and it's still in great condition! I love the way it dresses up my scriptures, and I love showing them off!