This free 2016 New Year's resolution printable is perfect for writing down your resolutions in 2016! There are areas for all different areas of your life, plus some blank spaces!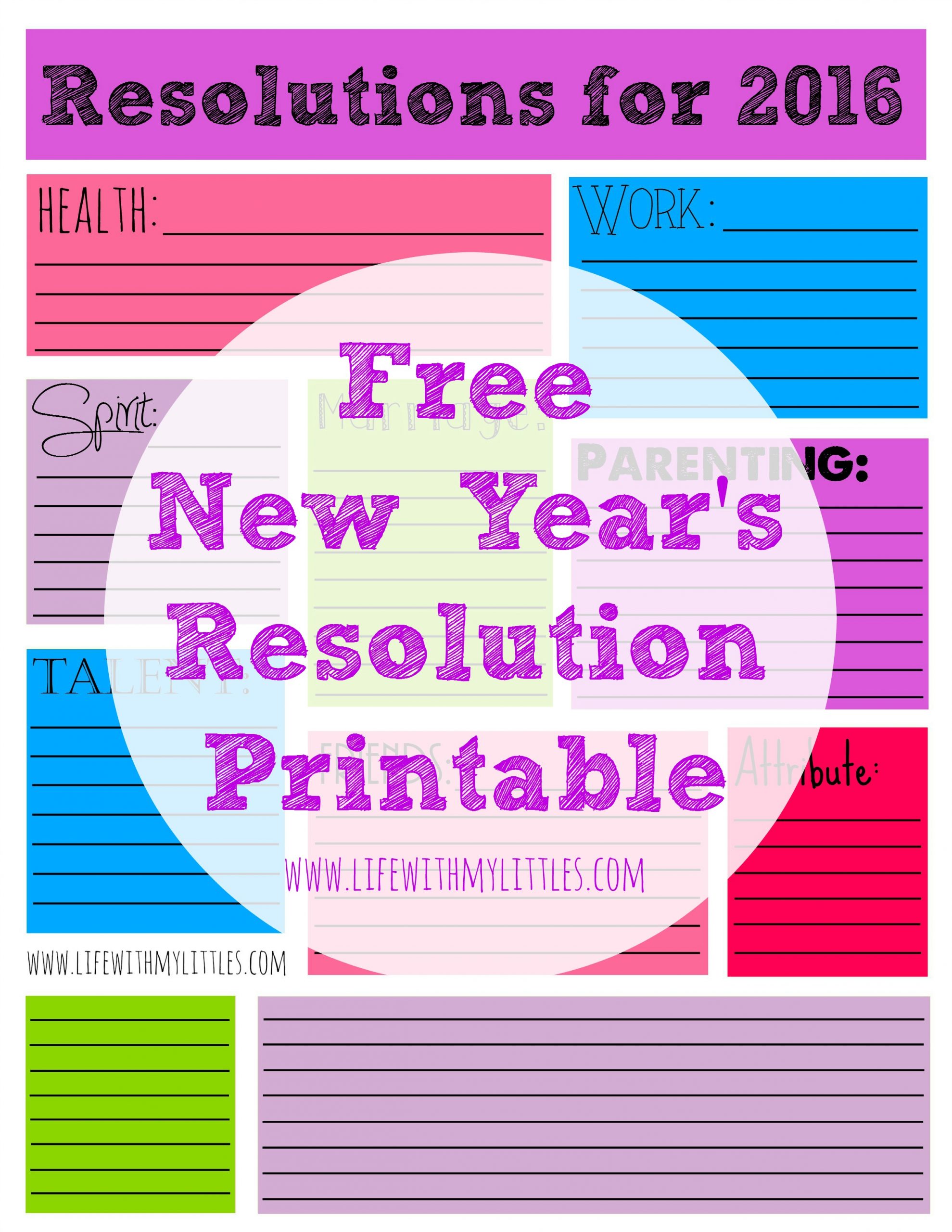 Guys, I did not do so hot with my 2015 New Year's resolutions.
For example, I failed at "working out 5 times per week" (HA!), I definitely do not "wake up by 6:30am on weekdays" (it's still dark out!), and we struggle with even "one date a month."
I know. Shameful.
So this year when I make my resolutions, I want to be more realistic. I want to look at my resolutions more often and come up with steps to actually follow-through and become better.
One way to try and motivate yourself to constantly think about your resolutions is to keep track of them with a cute New Year's resolution printable! Last year I created a free printable to write down New Year's resolutions, and it was pretty popular, so this year I wanted to do the same thing!
I changed the colors, but I kept everything else the same. You don't have to use every part, but I think it's good to try and improve in all aspects of your life!
Download the 2016 new year's resolution printable for free here.
Good luck with your resolutions this year! And as a side note, I'm not going to be posting until the start of the year, so don't panic if you notice my absence for two weeks! I'll be back! I just want to take two weeks off to spend with my family!