Use a memory journal to record special moments as your child grows, then give it to them when they graduate. A great idea to preserve memories and way better than keeping a baby book!
I received free product in exchange for this post.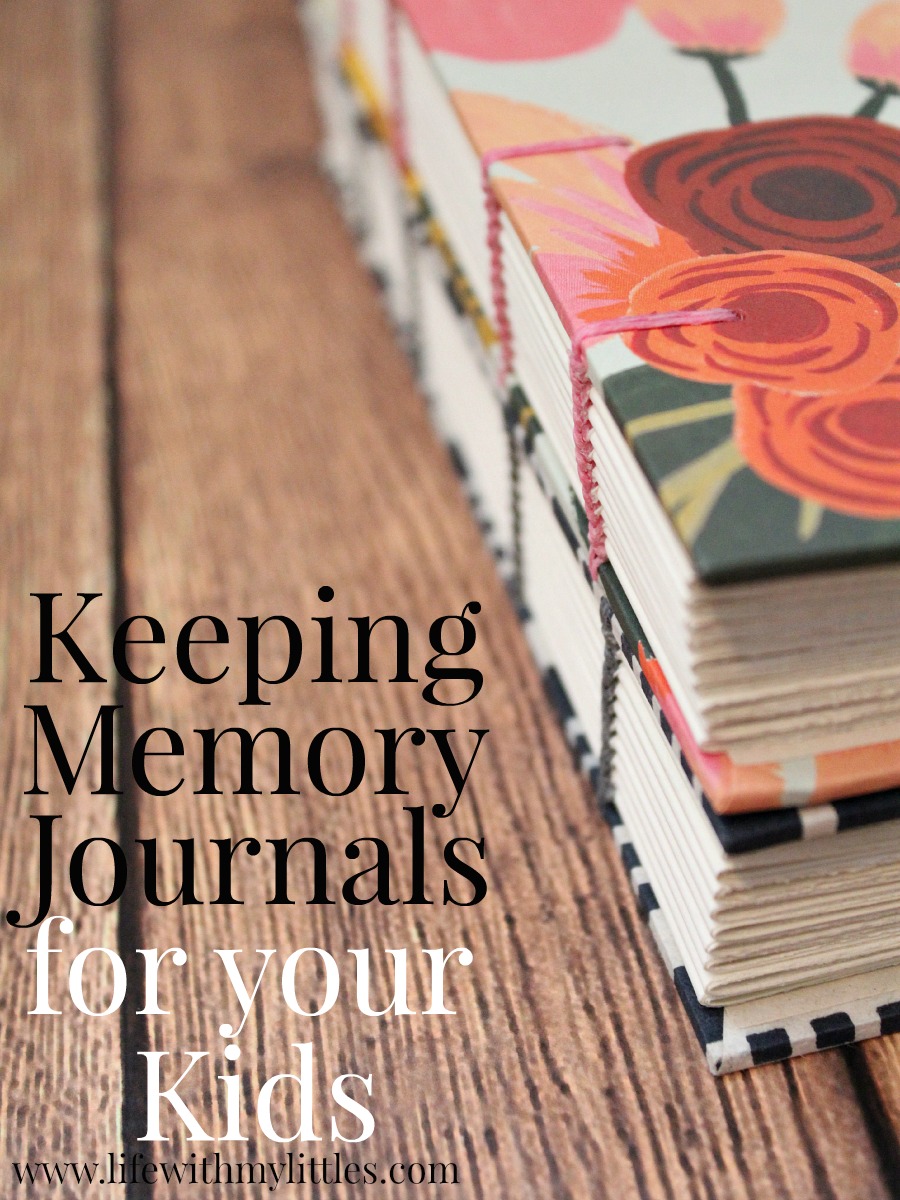 There is so much that happens as your children grow up. There are the typical baby milestones like first smile, first laugh, sitting up, crawling, and walking. But then there are also things that happen that you never want to forget. The way your toddler says "Oh, come on, Mommy!" any time you say no, the way he loves getting chased by anyone, anywhere, or the way your daughter's hair is super long on one side of her head but not the other. And if you are only using a baby book, not only are you going to run out of pages to write things down before they are a few years old, but you won't be able to give the details you want and write about things that aren't "typical milestones." Baby books just aren't enough, especially past the first year! What about starting memory journals for your kids?
I think everyone should start a journal just for writing down things their kids do, say, and learn. I wish I would've started Little J's notebook sooner because there are already so many things I have forgotten. But I am starting his now, and I am starting one for Little A while she is still little!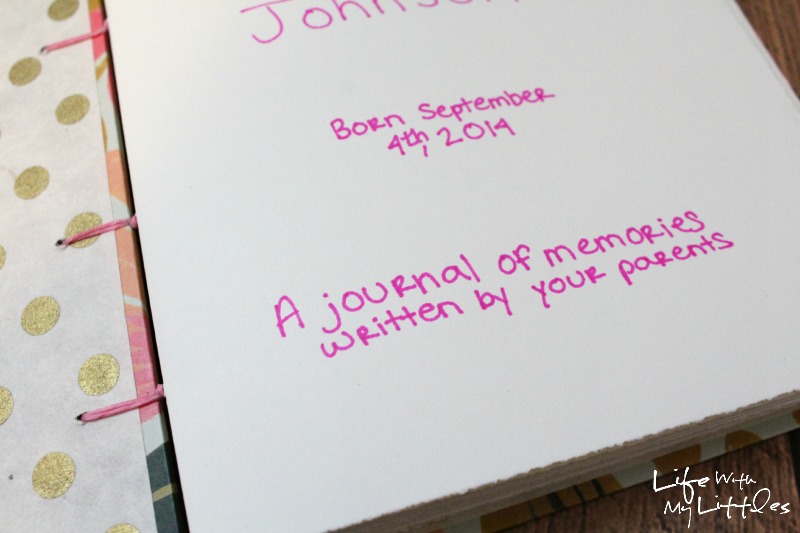 And if you are going to be writing things down until your child graduates, you are going to need a good, sturdy notebook. Meet Scribble & Jot.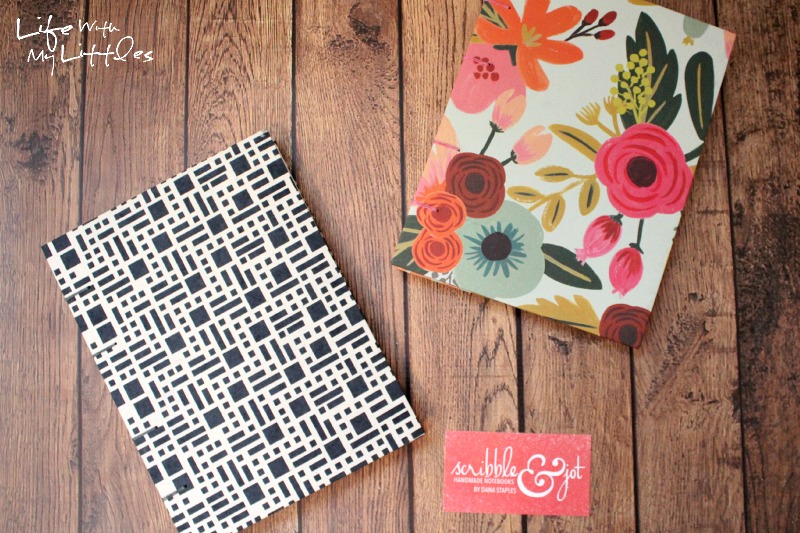 Scribble & Jot is an Etsy store run by the amazing Dana. She makes all of the notebooks she sells by hand, and they are all gorgeous! I was lucky enough to try out the beautiful Bright Floral Notebook for Little A, and before it even was shipped, I knew I wanted to get another one so I ordered a custom notebook with blue and cream paper for Little J!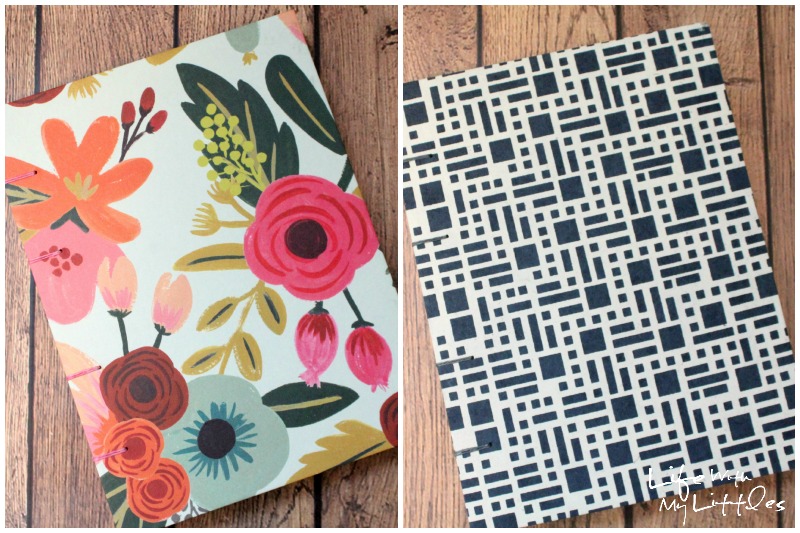 I love the attention to detail in these journals. Since they are handmade, each one is special and unique. The pages are all torn by hand, they are bound with waxed linen thread in the Ethiopian Double Needle Coptic Stitch, and they even lay flat. They are perfect.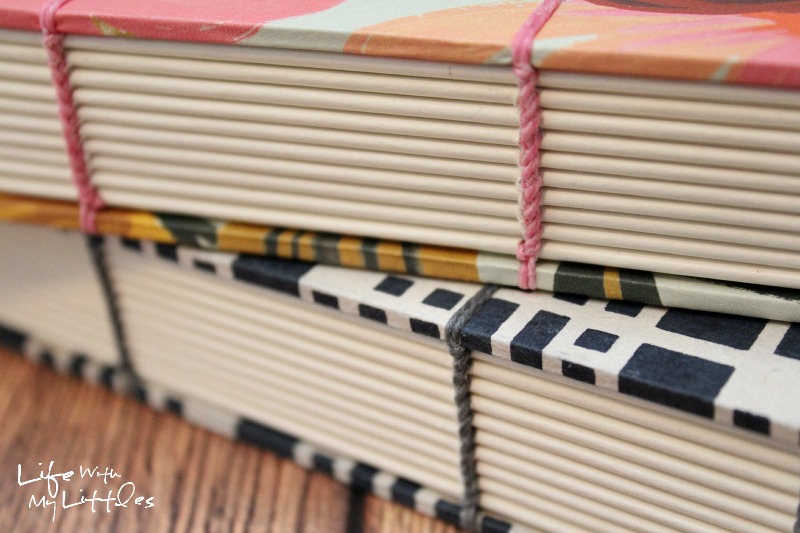 There are 200 pages in each notebook, so there will be plenty of room for me to write little notes and details I want to remember for my children. And you can get them in lots of different sizes, so there really is something for everyone.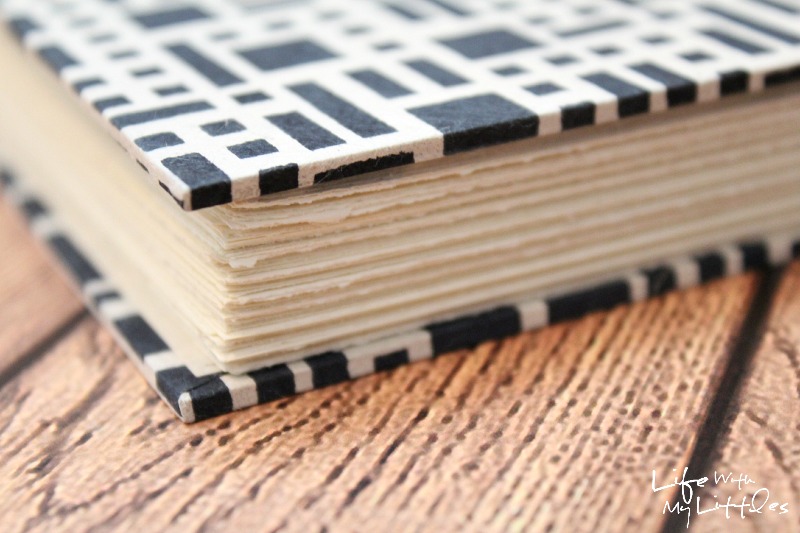 I know I'm going to be flipping through them a lot as they grow to look back and remember things from when they were this age. Children grow way too fast (classic mom phrase, I know), and it's important to have a way to remember the things they do. Pictures are great, but they don't capture words or stories like writing can.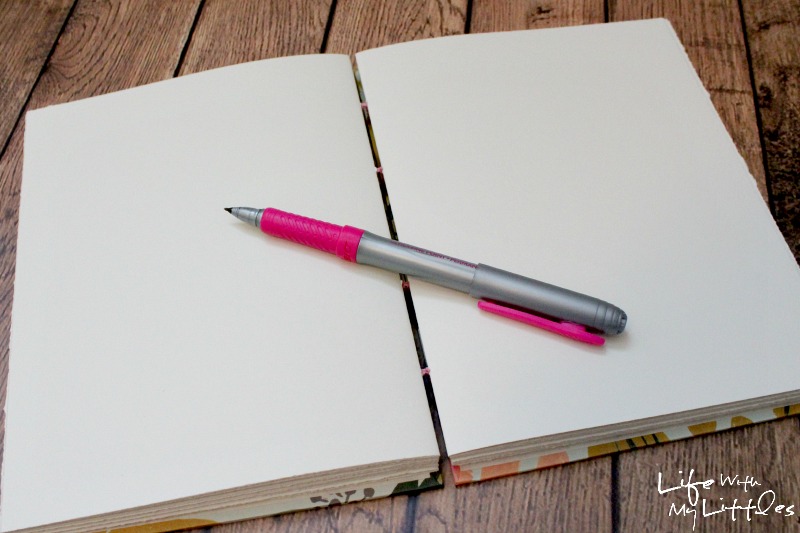 I love my Scribble & Jot notebooks so much, and they are perfect to use as journals for my kids. I know it's a long time in the future, but it will be fun to be able to give these gifts to my children when they are grown up!
Now go check out Scribble & Jot on Etsy, and tell me which journal you love most (and if you can't find one that is perfect for your little one, ask her about a custom order!).