Mama's Monthly Faves: a series all about the best mama and baby products!
This post contains affiliate links. I received free product in exchange for this post.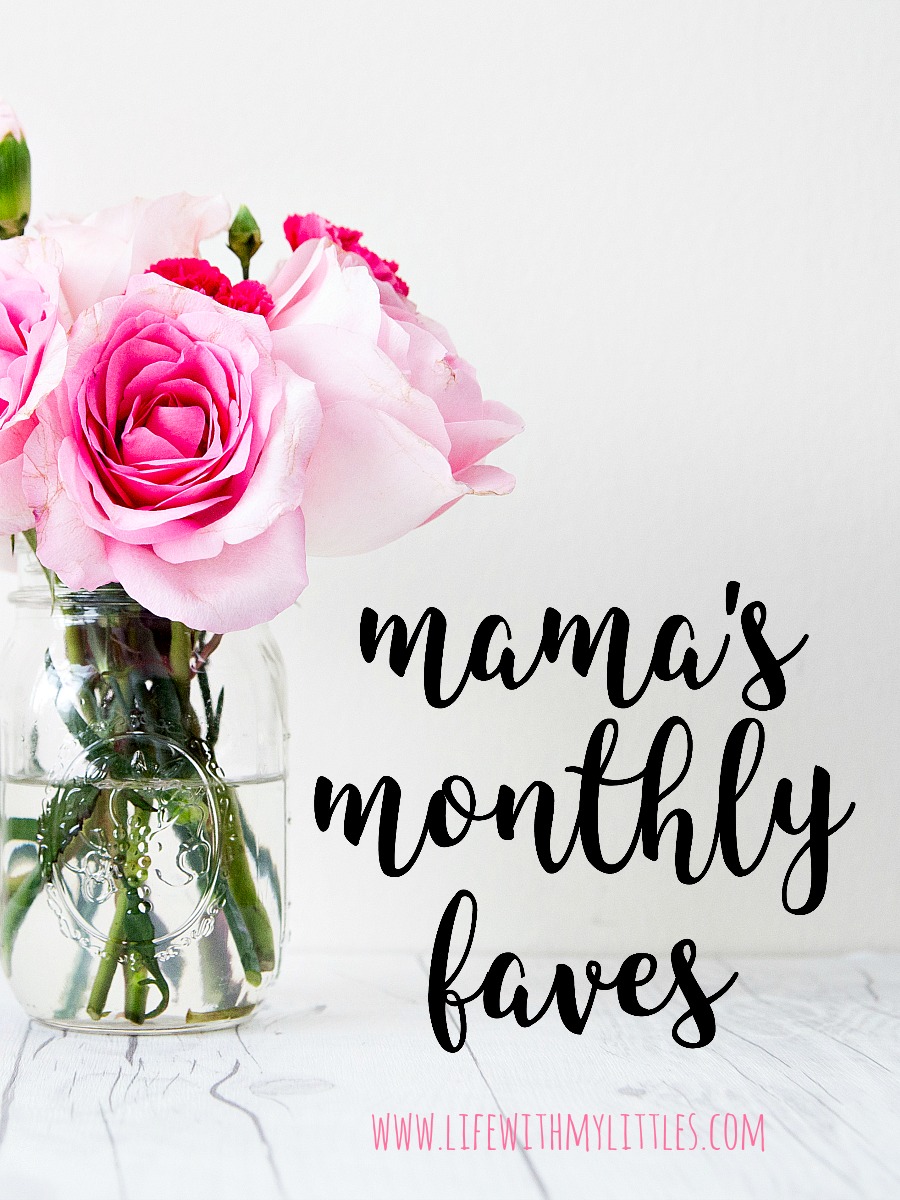 Hello again, mamas! I can't believe this is the seventh post in this series! If you've missed out on any of the other posts you can check them out here, but for now, let's dive right in and see what my this month's monthly faves are!
1. Purl Lamb Jumper. Purl Lamb has been on my radar for about two years, and they seriously have the cutest jumpers and hoodies. Little R got a dino jumper and I think it is the cutest thing. My older two kids were actually pretending he was an actual dinosaur and that he was going to get them! I love the stripes, I love the colors, and I love the material. And the hood, of course! They are designed by a mom with comfort in mind, so you know they've got to be good! I really am a fan, and there are cute patterns for everyone!
2. Honey Mustard Chicken, Avocado, and Bacon Salad. My mom made us this recipe from Cafe Delites when we were visiting a few weeks ago and I seriously fell in love. We've had it multiple times since we've been home, and it is amazing every time. I don't add the bacon to mine (I know, crazy, right?) and I have had it for lunch a few times, too. If you're looking for a healthier recipe that can be made for lunch or dinner, this is the one for you!
3. Beachfront Baby Wrap. When we lived in Iowa, one of my friends had a water wrap for her baby and I thought it was the coolest. She could have her hands free at the pool and be able to get her baby wet and still take care of her toddler. I knew I wanted one, and when I discovered Beachfront Baby, I was so excited! Not only is it a mama-owned company, but I actually met the mama in charge a few weeks ago and she was so nice and friendly! We brought our waterproof baby wrap camping last week and when we went down to the river I wrapped up Little R and it was perfect! I'm definitely going to be using this a lot this summer.
4. This is Us. I know I'm way late on this one. I actually watched the first two episodes when the show premiered and then didn't keep up. My mother-in-law recommended it to me last week so I started watching again while I'm at the gym and I love it! It's such a good show, and I usually tear up at least once an episode. If you haven't watched it yet, the full season is on the NBC app so go watch it!
5. Lactation cookies. I honestly never thought I would make lactation cookies. I always thought it was dumb when I saw people pinning them on Pinterest. And then my milk supply dropped and I decided to try everything I could to help bring it back up again. These lactation cookies from How Sweet It Is are delicious, easy, freezer-friendly, and I honestly think they helped. I made them with half milk chocolate and half white chocolate chips and they were incredible. I plan on sharing a similar recipe with cranberries and white chocolate chips soon. They are that good.
Well that's it for this month! I seriously love sharing my monthly faves with you guys, so I don't see this series ending any time soon!