Kid-Friendly toppings bar with new EDY's Frozen Custard!! An easy dessert everyone will love that's perfect for the whole family.
This shop has been compensated by Collective Bias, Inc. and its advertiser. All opinions are mine alone.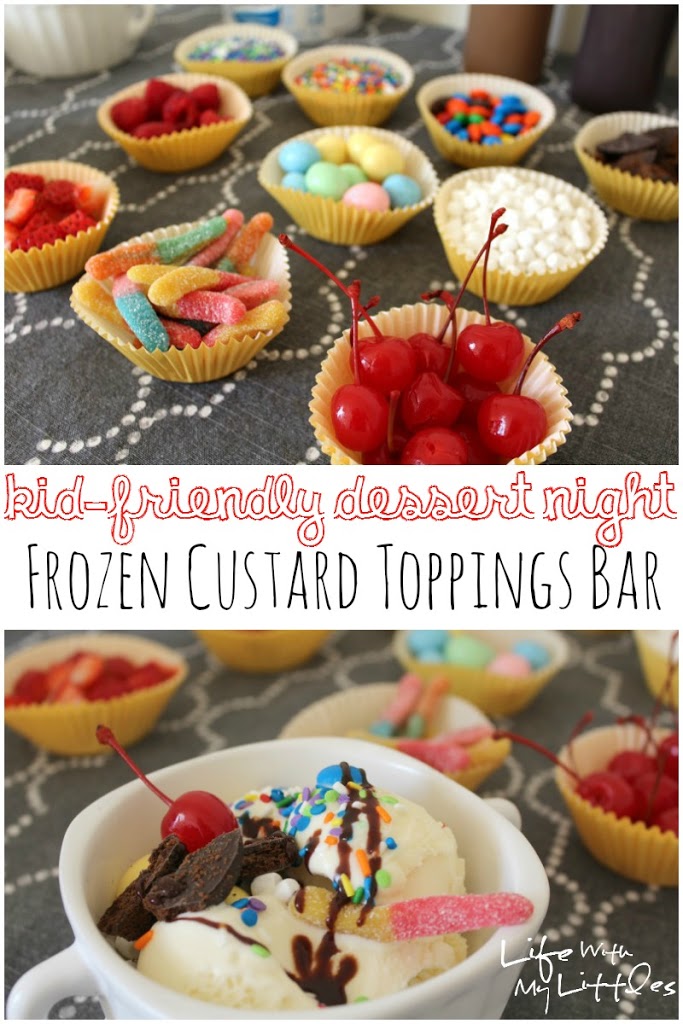 Sometimes it can be hard to pick out a dessert that the whole family loves. I love rich, chocolatey goodness, the Mister loves fresh fruit with his dessert, and Little J has recently discovered candy. I'm pretty sure that other families have this problem, too! For dessert night this week, I decided to set up a toppings bar with new EDY's® Old Fashioned Vanilla Frozen Custard. It's the perfect dessert for the whole family because we were all able to customize our custard to be exactly what we wanted! We all ended up happy, and Little J had a ton of fun putting whatever he wanted on his!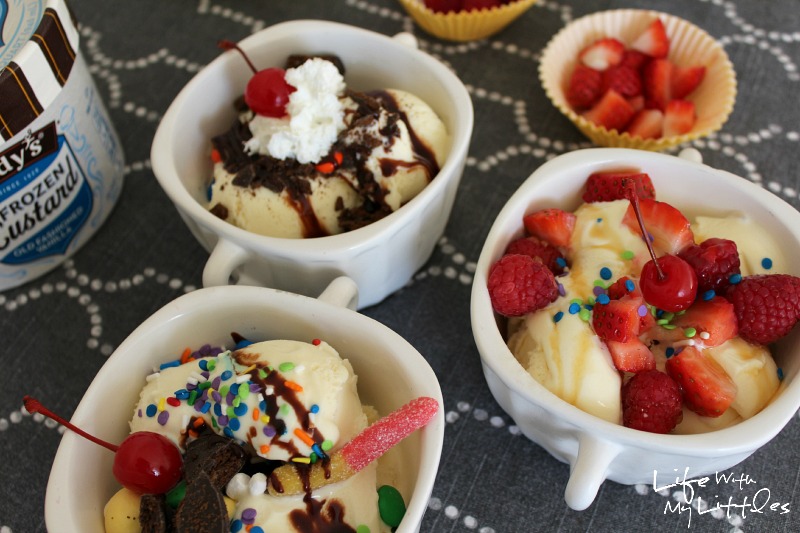 First, I set a bunch of toppings all up in cupcake liners so they'd be easy for Little J to grab and put on his custard.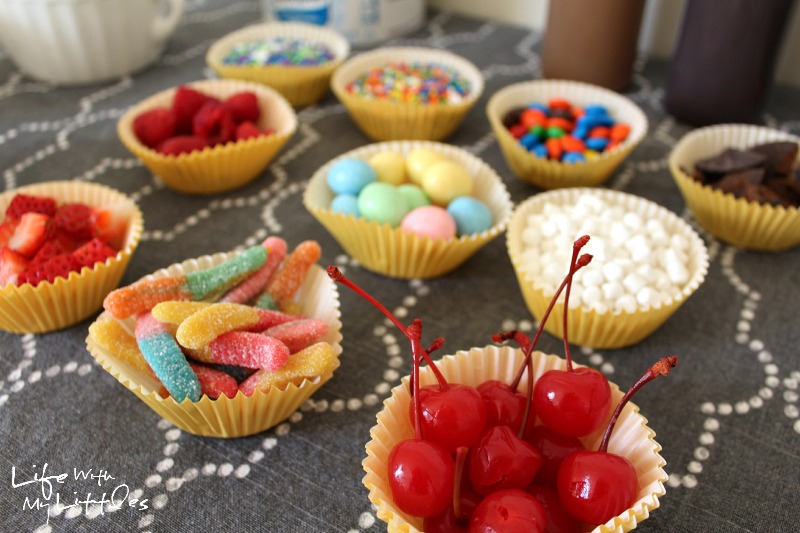 We used the Old Fashioned Vanilla for our toppings bar, and it was so delicious. Extra thick and creamy, and it wasn't plain at all. It's the simple, sweet vanilla flavor you love from EDY's® in their new frozen custard. Plain rich and creamy good! And the perfect base for our toppings bar!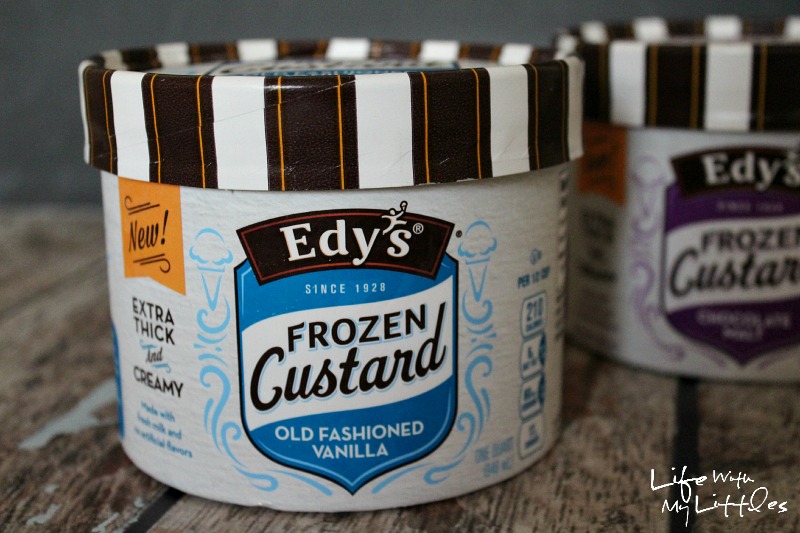 Once I had everything set up, I let the Mister and my son go to town. Little J had the most fun. He kept saying "Yeah! Yeah!" to everything. He ended up with a very toddler-esque bowl of custard!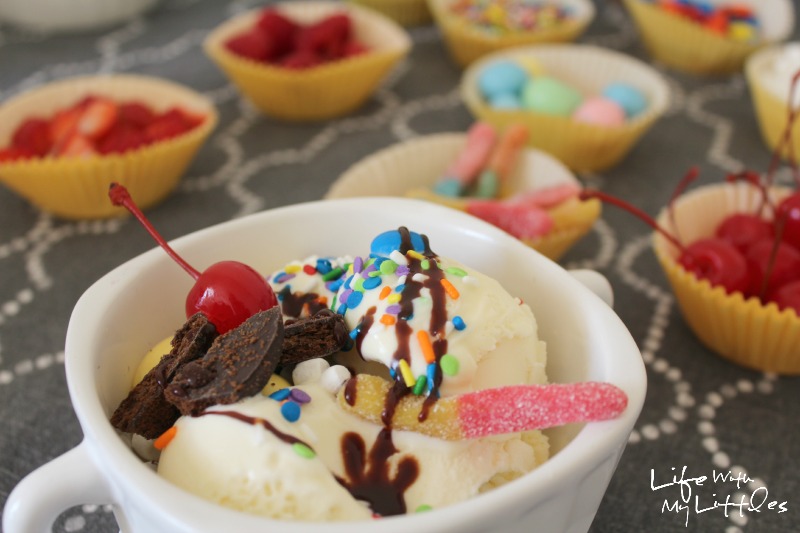 I loved doing a toppings bar for our family, because we didn't fight about what flavor to get, and everyone put exactly what they wanted on their dessert. It was the perfect family treat!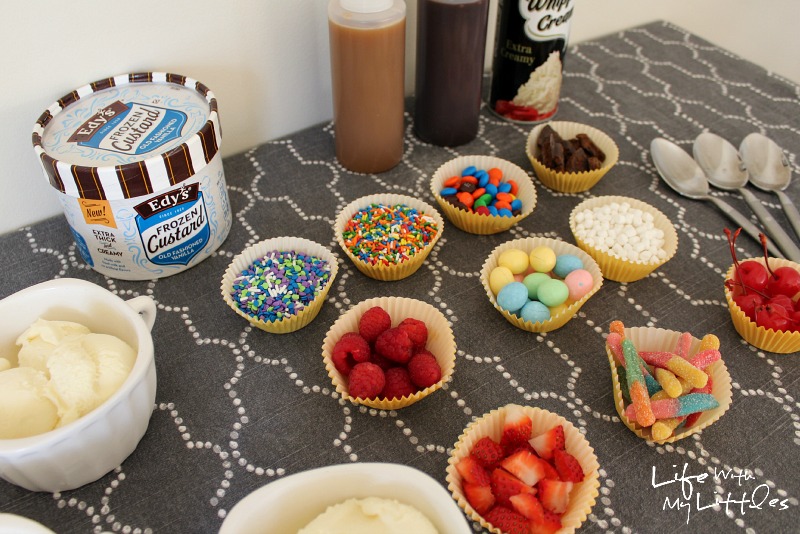 We also tried the EDY's® Chocolate Malt Frozen Custard, and that was equally delicious! It was reminiscent of an old-fashioned hand-mixed malted milk shake with an extra creamy twist. Being the chocolate lover of the house, I was definitely happy!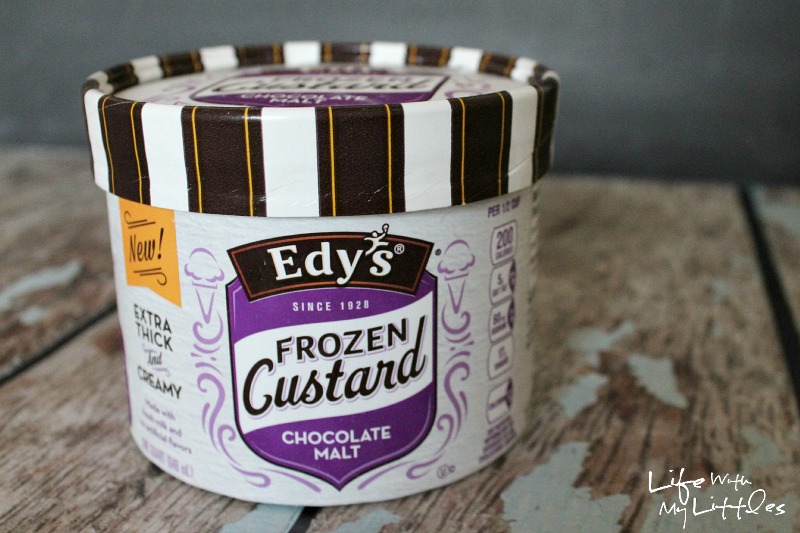 Besides the Old Fashioned Vanilla and Chocolate Malt flavors, EDY's® Frozen Custard is also available in Strawberry Shortcake, Mint Cookies n' Cream, and Peanut Butter Pie.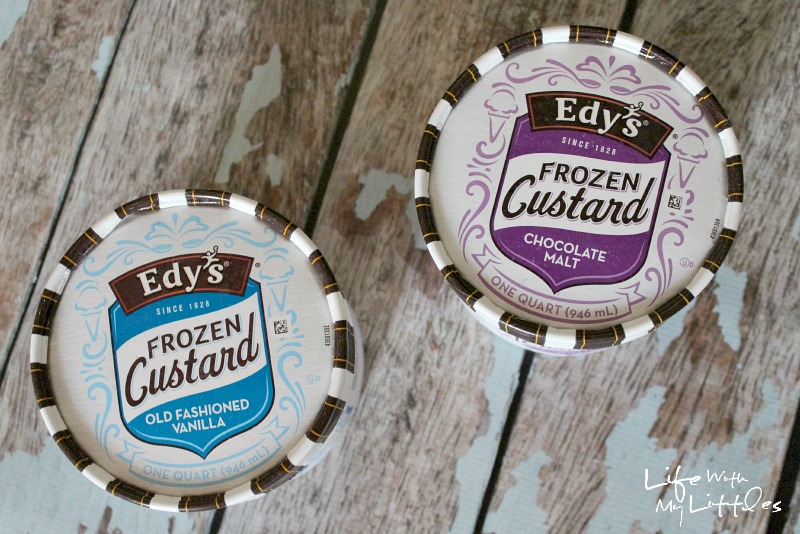 So next time your family can't decide on what to have for dessert, try a toppings bar with EDY's® Frozen Custard. You're sure to get exactly what you want, and you will love trying ice cream's creamier cousin! And your kids will love getting to make their own treat!