How to lose your baby weight: eleven tips to help you get rid of the weight after pregnancy and help keep it off!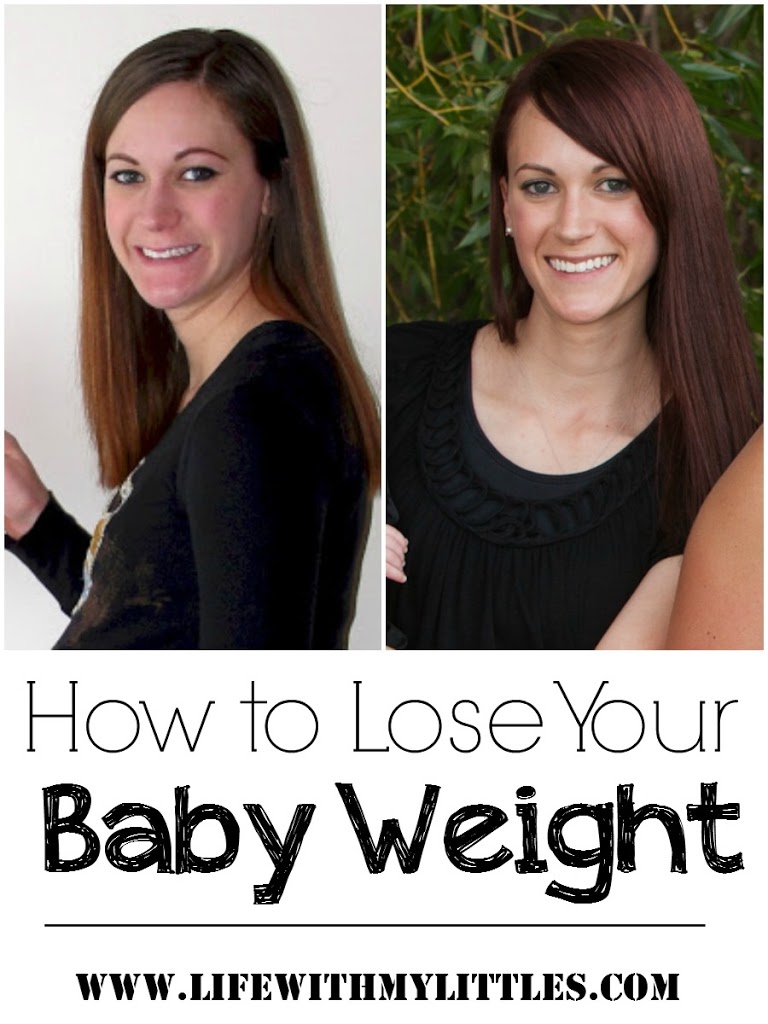 Something I was scared of as a first-time mom was that I wouldn't be able to lose my baby weight. I have always been skinny (thank you, genes), and I was worried that pregnancy was going to ruin me forever. When I was pregnant with Little J, I did the stretches in the What to Expect book, but other than that I didn't do much to stay fit. Consequently, I gained 50 pounds. I am not joking. So needless to say, I had some work to do after Little J was born. I worked really hard, found things that worked, and some things that didn't work. I was able to lose all 50 pounds, get in better shape than I was before I was pregnant, and learn to love my body. And now I want to share how I did it with you! Complete with an embarrassing before and after picture at the end! And full disclosure, I'm still working on a few pounds from pregnancy with Little A. But I'm definitely getting there with these tips!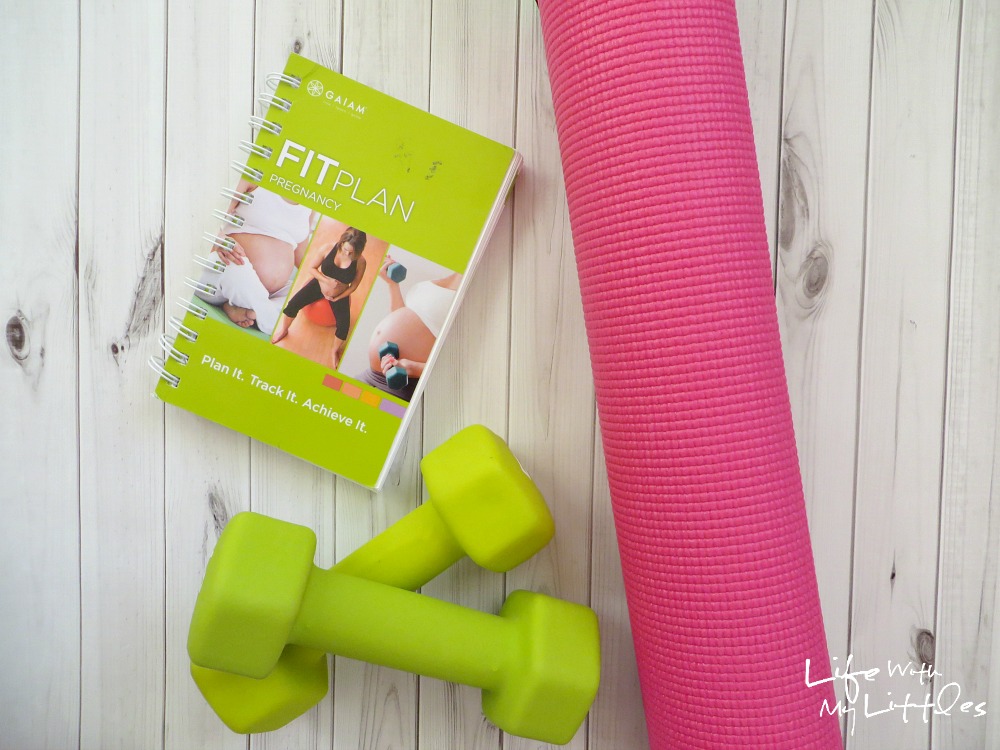 1. Take care of yourself during pregnancy. Like I said, I didn't really take care of myself when I was pregnant with Little J, so I gained 50 pounds and had a lot to lose when he was born. When I was pregnant with Little A, I ate better and I worked out almost every day. It made a huge difference and I only gained 35 pounds, so I only had about 20 pounds to lose after she was born. Taking care of yourself during pregnancy helps a ton so that you don't have to work as hard after your baby is born.
2. Remember good nutrition. Obviously if you aren't eating healthy your baby weight is going to stick around. So eat healthy during pregnancy and after. Eat lots of fruits and veggies, limit your sweets and fat intake, and just make good choices. This is definitely going to help you lose your baby weight faster!
3. Choose to breastfeed your baby. Okay, I know that some moms aren't able to breastfeed their children because their baby won't latch or has problems or maybe they just aren't able to. And that is totally fine. But if you are able to, breastfeeding can help you lose the weight faster. I definitely think that nursing Little J helped me to lose the weight faster than if he had been bottle fed. So if you are able to, choose to breastfeed your baby.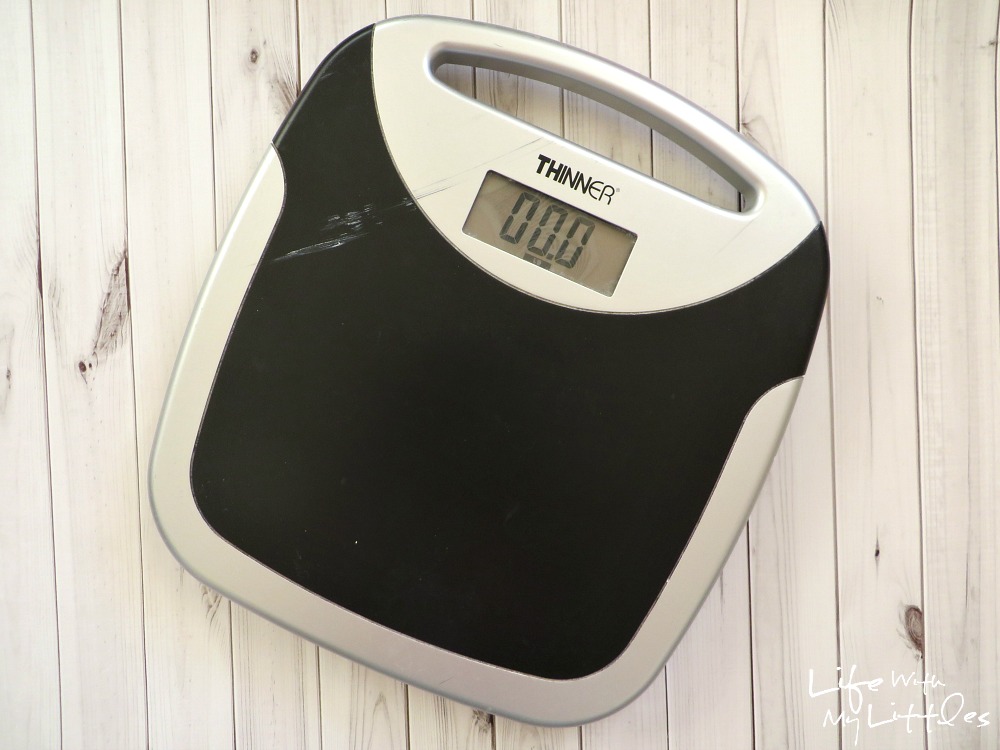 4. Only get on the scale once a week. Being obsessive about losing the weight is not going to help. Weight can fluctuate from day-to-day, and you don't want to to get discouraged when you are 1 pound heavier than you were the day before. It's really not a big deal. So just weigh yourself once a week (at the same time every week) and it will help keep you motivated and positive.
5. Make it a lifestyle. If you don't incorporate healthy eating, exercise, and taking care of yourself into your lifestyle, the change is not going to stick and you aren't going to be able to lose your baby weight. You have to really change and focus on your goal. Make it a lifestyle so that it becomes natural and easy for you.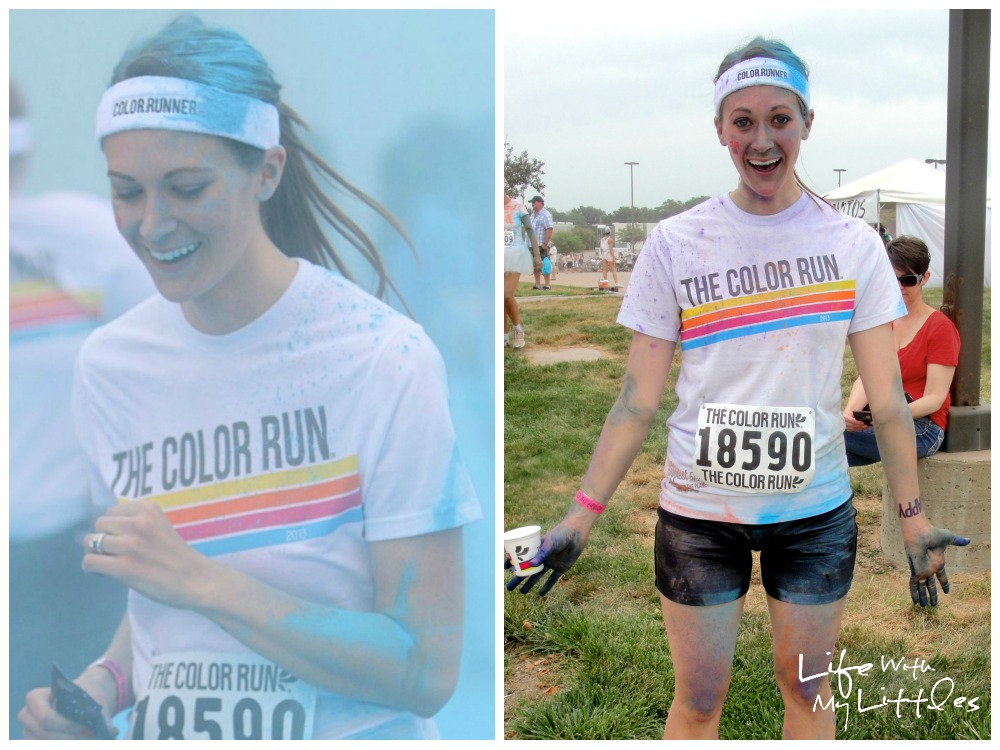 6. Set a goal and reward yourself. When Little J was two months old, I set a goal to run a 5K. That may seem simple, but I had never done anything like that in my life. I decided that as a reward after I ran the race, I would buy myself some Nike running shoes and leggings. Setting the goal to run the 5K motivated me to get in shape so I actually could run when the time came. And in order to get ready, I had to run a few nights a week so I would be in shape! Setting a reward gave me extra motivation, and I felt awesome when I was finally able to go buy myself some new shoes and leggings. Plus, once you register and pay for something like a 5K, you feel pretty motivated to get ready for it. And running to get ready helped me lose the baby weight.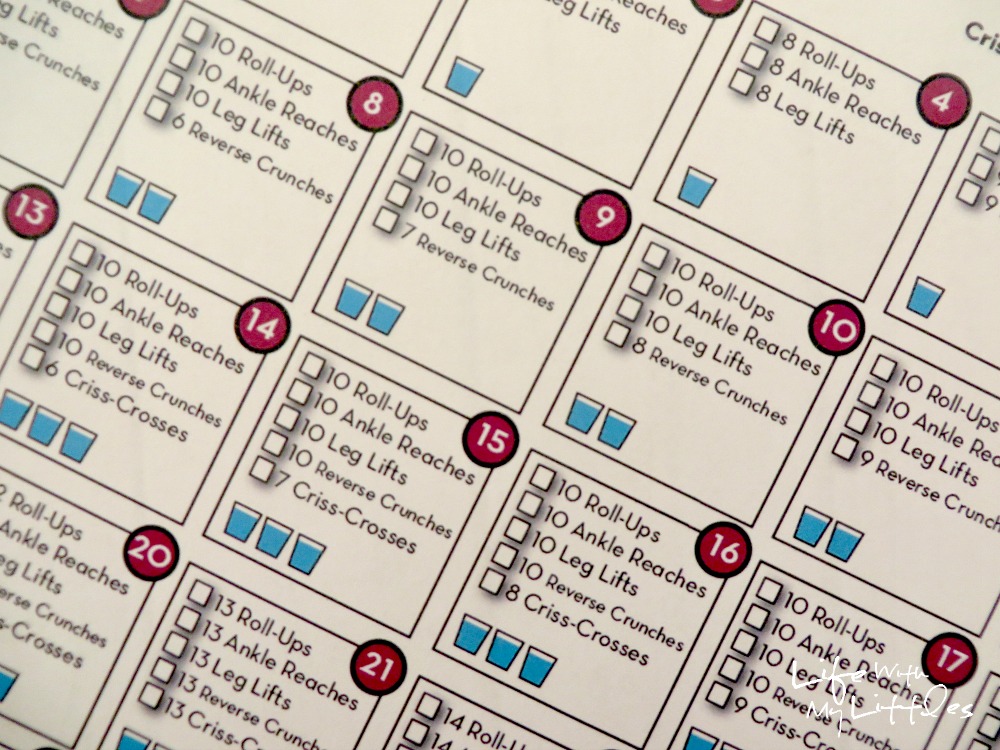 7. Find an exercise you like to do. Obviously if you hate running, don't run. Find something you like to do! I wasn't big on exercise before I got pregnant with Little J, so I tried a few different things and found out that I loved pilates. It helps so much when you enjoy the exercise. I highly recommend finding something you can do from home so that you don't have to go to the gym with baby in tow. I followed the monthly calendars from Blogilates and it made working out a lot more fun. So find something you like to do because it makes a huge difference in whether you will actually work out or not.
8. Exercise when you can. When you have a baby, things don't always go as planned. And when you live your life, you can't always have the same schedule every day. And guess what? You don't need a schedule to work out! Just find time every day that you can exercise. It's okay if it's not at the same time for the same amount every day. A little at a time is okay, as long as you are doing a little bit every day. I find it stressful to set a time every day to work out, because then if I have something else I need to do, I get frustrated. So just exercise when you can, and it will help a lot.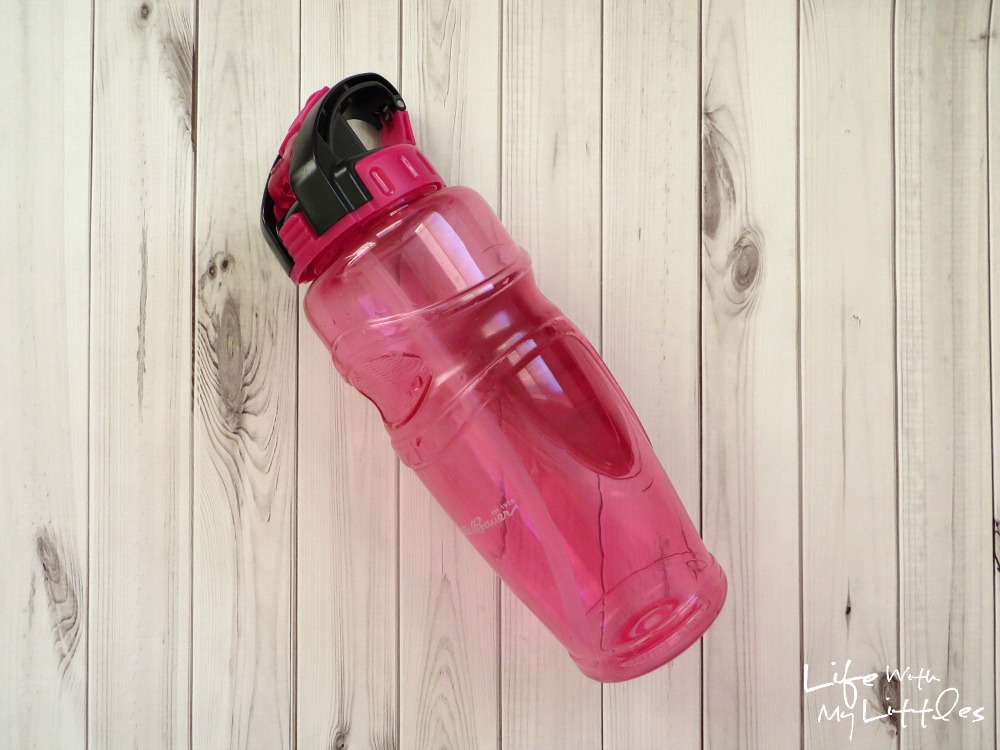 9. Drink lots of water. Both during pregnancy, and after your baby is born. Drinking water helps boost your metabolism, and when you drink more water your body retains less water. It also helps to drink water instead of calorie-filled sodas or juices. And when you drink a lot of water with your meals, you are less likely to overeat! Drinking a lot of water will help you lose that weight faster, and you will just feel healthier!
10. Be positive! It's okay if it takes a long time to lose the weight. It's okay if you don't get started until baby is a few months old. It's okay if it's harder than you thought it was going to be. Losing the baby weight with Little A has been harder than it was with Little J, but I am staying positive and working hard! If you get negative you will lose your motivation and it will be even harder! So be positive and know that you can do it!
11. Don't beat yourself up if you miss a day, but don't get off track. Sometimes things come up and you will miss a day of working out or have an off day where you just eat like crap. That's going to happen every once in a while, and that's okay. But don't get off track! Getting out of your routine is going to make it way harder and mess up your hard work. So if you miss a day, that's okay. But the next day, get back on track and keep your eye on your goal.
And now, to prove that this really does work! Here is an embarrassing before and after picture. Keep in mind I did this in two months and lost 16 pounds during that time.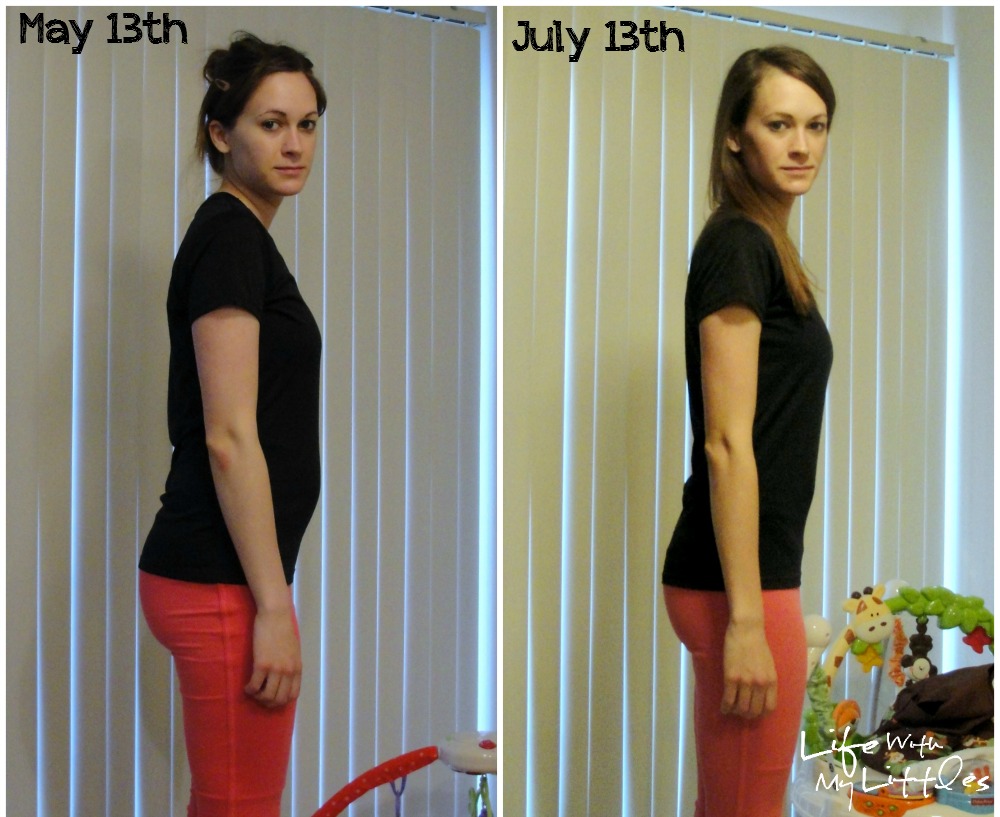 Embarrassing, right? Well before and after pictures are supposed to look bad, so I guess I did a good job with that! Anyway, it can be hard to lose your baby weight, but I hope these tips help. Just don't give up, keep trying, and stay positive! You can do it!
What other tips do you have that have helped you as you've lost your baby weight? Let me know in the comments!