Tips for how to teach your toddler to wash their hands. Six tips that will make it easier when your toddler gets ready for potty training!
This shop has been compensated by Collective Bias, Inc. and its advertiser. All opinions are mine alone.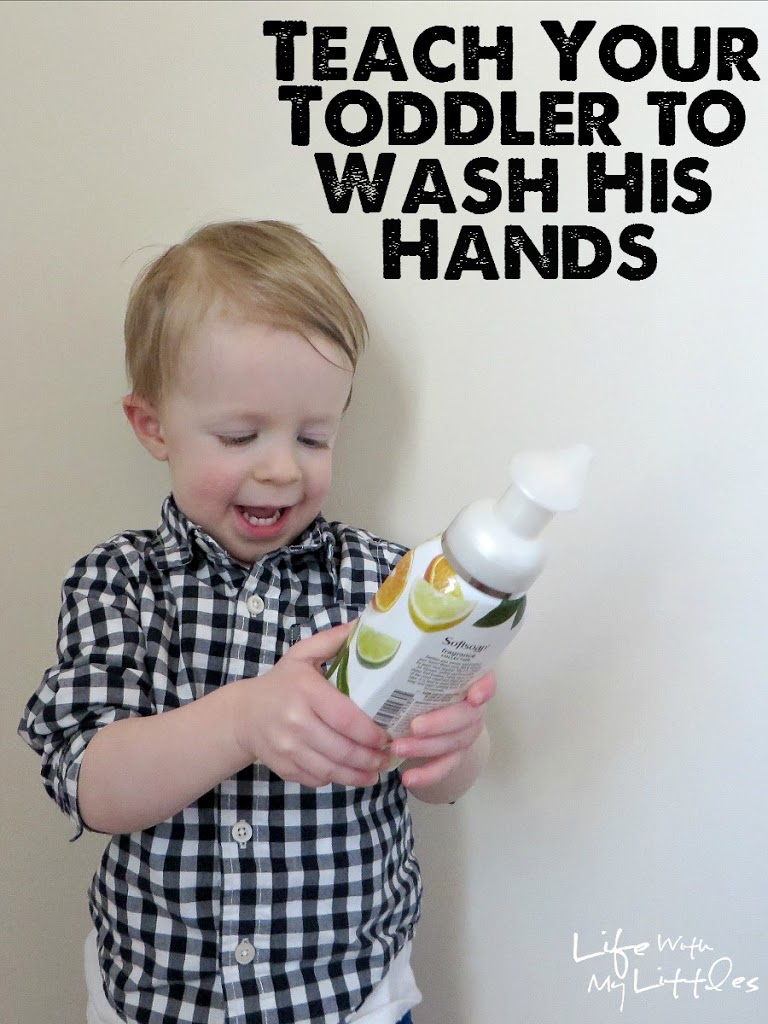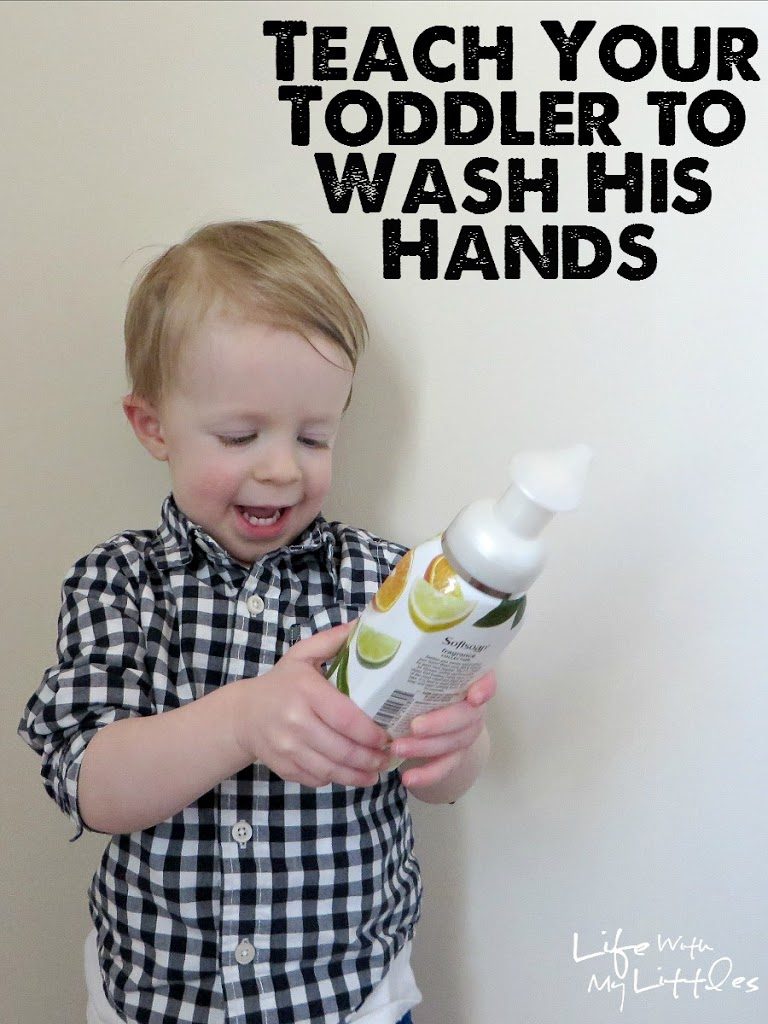 Over the last few weeks, we have been working on pre-potty training Little J. One of the things that we are working on teaching him to get ready for actual potty training is how to wash his hands. If you haven't ever tried to teach a toddler to wash his hands, it may seem like a simple thing. But oh man, it is not. Since we've been working on it for a while, I have put together a list of tips featuring Softsoap's new Liquid Foaming Hand Soap, to help make teaching your toddler to wash his hands a lot easier and less stressful! We've done all of these and they are helping to teach Little J how to wash his hands so he can be ready for potty training next month!
1. Use a step stool. Your toddler probably isn't going to be tall enough to reach the sink on his own, and you definitely are going to need to have both hands free to help him wash his hands. So investing in a step stool is really important. It will help your toddler reach the water, and you won't have to worry about trying to hold him the whole time!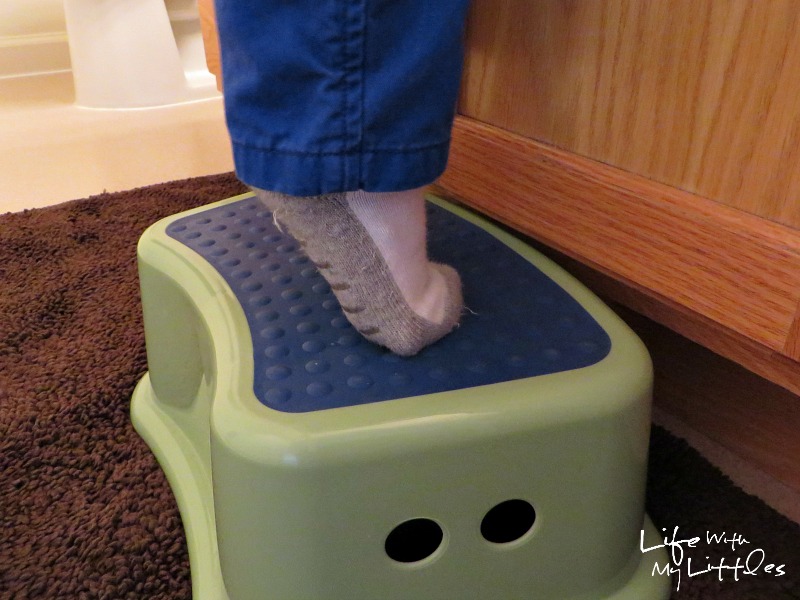 2. Wash with warm water. Obviously you don't want to use hot water, and if you try and use cold water your toddler is just going to be preoccupied with the water being so cold. So use some nice, warm water that your toddler actually wants to put his hands in! Trust me, temperature makes a big difference in whether or not your toddler wants to get his hands in the water.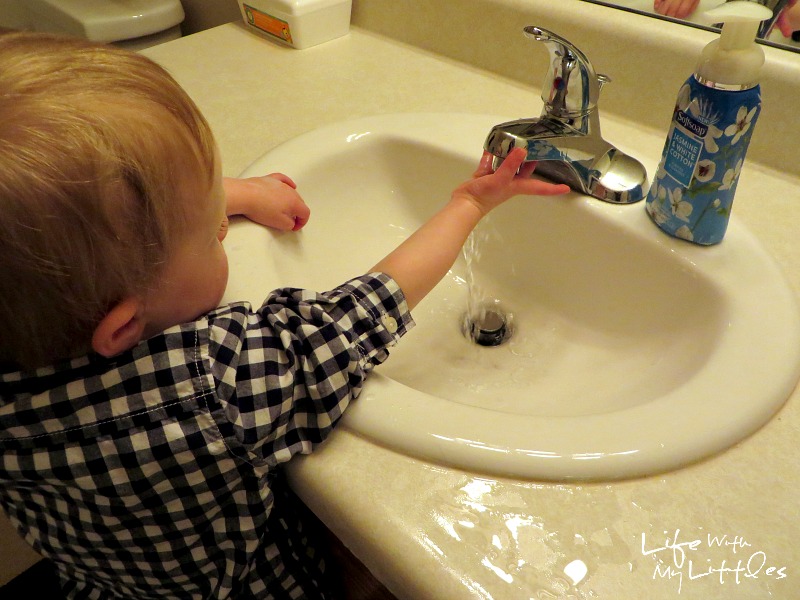 3. Use a fun, scented, liquid foaming hand soap. Something that doesn't have bubbles isn't going to be of much interest to your toddler, and if your soap smells amazing, your toddler will probably want to keep smelling his hands and washing them again and again! Using a fun, scented, liquid foaming hand soap will help make washing his hands something your toddler wants to do. If they think it's fun and exciting they will be more interested in trying to learn!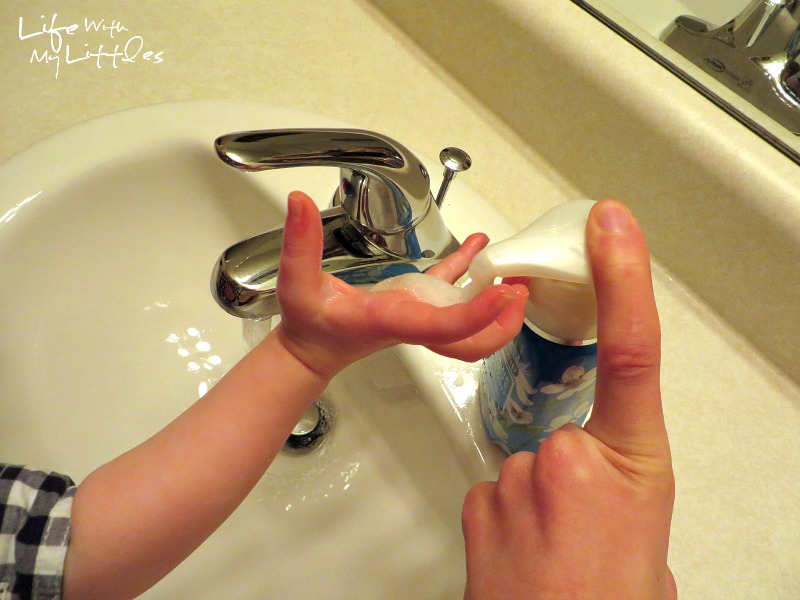 4. Let your toddler play and have fun. Yes, he is going to splash and make a huge watery mess for a while. But that's part of learning! Nobody is perfect when they first start learning something, so let your toddler experiment and have fun. It's just soap and water, so I promise he's not going to hurt anyone!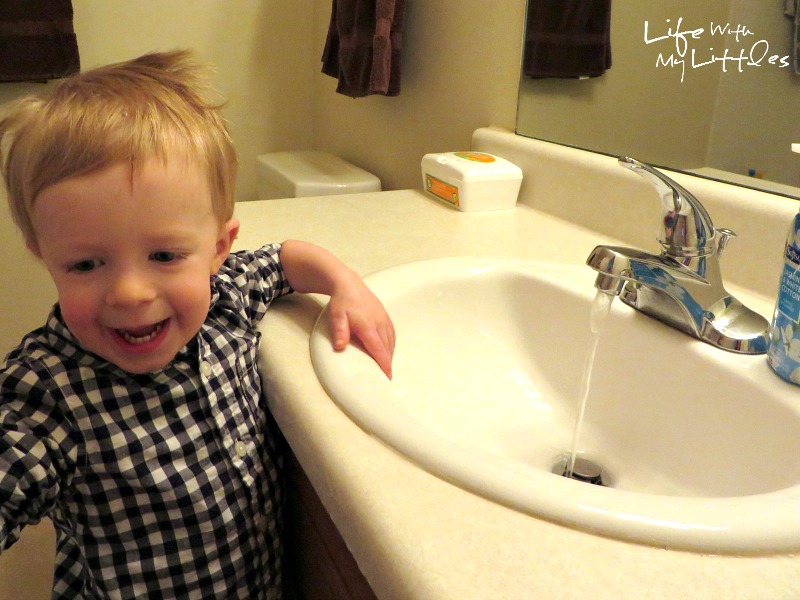 5. Sing a song while he washes. Since the CDC recommends scrubbing your hands for at least 20 seconds in order to get your hands clean, singing a song while you are washing your hands together will help your toddler stay interested and know how long he needs to wash. And who doesn't love listening to their toddler sing? I mean seriously.
6. Be patient. Like anything, teaching your toddler how to wash his hands is going to take some time. He might not want to always cooperate, and you might have to help him more than you thought, but that's okay! He will figure it out eventually, and in the meantime, at least your hands will be clean from the Liquid Foaming Hand Soap!