Not sure how to get rid of cradle cap? Here's an easy and inexpensive treatment that works in less than a week!
This post contains affiliate links.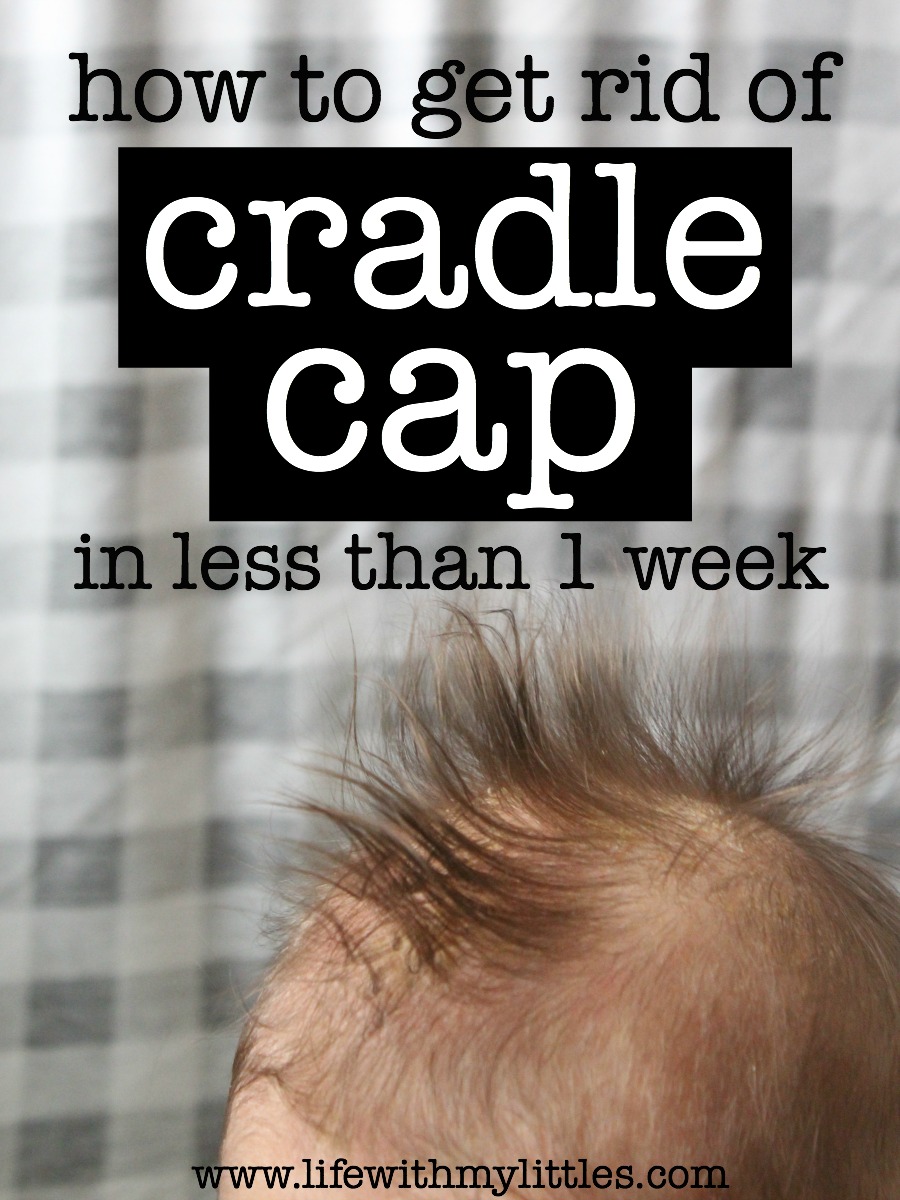 All three of our kids have had cradle cap, but poor Little R had a really bad case. After two other kids, I thought I knew how to get rid of cradle cap, but this time around was different.
If you aren't familiar with cradle cap, it's an oily, yellow crusting on top of your baby's scalp. Babies without hair or with hair can get it, and it can even spread to your baby's earlobes.
Before Little R, we had tried treating cradle cap with lotion, which I found out when we went to the pediatrician actually isn't very helpful. Because cradle cap is an oil buildup, using lotion or baby oil isn't going to make it better, just worse. Our pediatrician recommended using a dandruff shampoo and a scrubbie brush, so when I got home I made a plan to get rid of our baby's cradle cap.
After a quick Google search, I read that other moms had used Head and Shoulders shampoo to get rid of their baby's cradle cap. My son's case was pretty bad, and I was a little doubtful. So I decided to do an experiment!
I wanted to see if using Head and Shoulders really would help get rid of my baby's cradle cap. So I ordered these Scalp Scrubbies
from Amazon and grabbed some Head and Shoulders
we had in the cabinet and put it to the test.
The plan was to use Head and Shoulders every other day for two weeks and see if it improved my son's cradle cap. After just two washes, it was looking a lot better, and after four washes (only 7 days!), it was gone. I don't think these pictures even show how much of a difference we saw, but believe me, it was basically a miracle.
So if you're wondering how to get rid of cradle cap, I highly recommend using Head and Shoulders! Our son's scalp was basically one giant case of cradle cap on day 1, and on day 8, it was clear. I was amazed at the results! It was super easy, super simple, and a pretty inexpensive way to get rid of cradle cap!