Mama's Monthly Faves: a series all about the best mama and baby products!
This post contains affiliate links. I received free product in exchange for this post.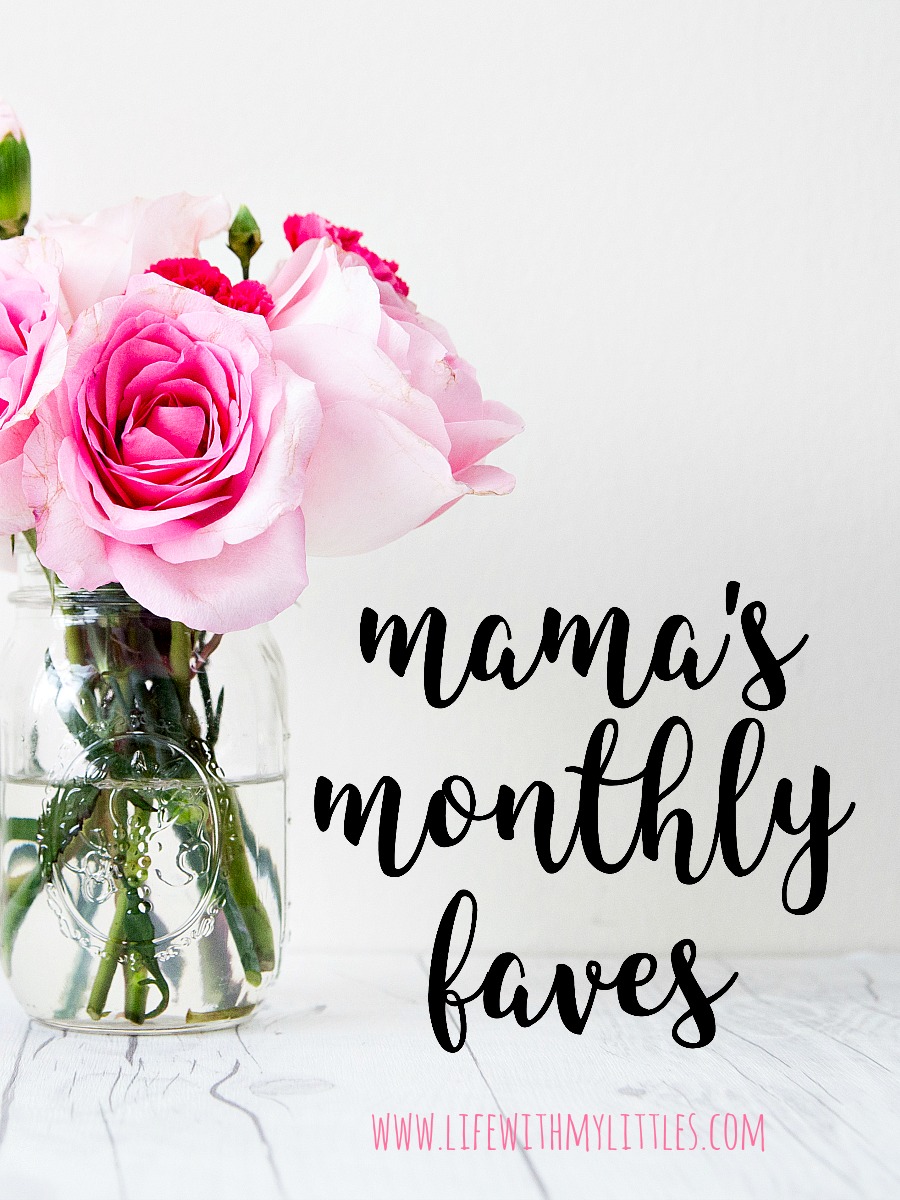 Welcome to another post in my Mama's Monthly Faves series! I can't believe we are already on post #6 in this series! I look forward to doing it every month, and I really love sharing my favorite mama and baby things with you guys!
1. Vacucraft Vacuum Food Containers
. So I actually won these in a giveaway over a year ago and I was like "what am I going to use these for?" But in the last year, I have used them every single week, and I love them. We were wasting money on fruit going bad before we could eat it. So I decided to wash our strawberries and grapes when we got home from the grocery store and store them in these containers in the fridge, and oh man it makes a difference! They last way longer (if we don't eat them first!) and we are more motivated to eat them because they are already washed and ready to go. We also use the small round one for storing rice. I love these dang things. They are way more than just tupperware.
2. Sweet N Swag Moxfords. I've always been a fan of baby moccasins, but one of my favorite companies just recently came out with the cutest little Moxfords. They are similar to baby moccasins, but they are designed more like classic Oxford shoes. Oh man, they are the cutest, and they still slip on easy and stay on securely like the regular moccasins do. Little R has the Princeton ones and they go with everything. Their shoes are also way cheaper than most moccasin companies, but they are still super high quality. We actually have a pair of Little A's Sweet N Swag moccs that she grew out of displayed on her bedroom shelf!
3. L'Oreal® Paris Advanced Haircare Total Repair 5 Damage-Erasing Balm
. So I bought this with a coupon a few months ago and finally started using it a few weeks ago. It's amazing. It makes my hair SUPER soft and smells divine. I use it every other wash and I actually can tell a difference. I know a lot of products say you can tell a difference after the first wash, but I really did with this one!
4. Fisher-Price Bouncer
. We got this over four years ago when Little J was born and it is still in amazing condition. Little J used it, Little A used it, and now Little R is using it. It has buttons so it can play music, nature sounds, or vibrate, which is perfect for a baby who won't take a nap! We love it and I would definitely recommend it to anyone looking for a good baby gift for a friend or themselves!
5. LipSense. I know. Really? Yes. Let me preface this by telling you that I am NOT a lipstick person. I wear mascara, eyeshadow, and eyeliner every day, but not lipstick. But as you know, tons of people rave about LipSense, so when I had a chance to try it out, I went for it. And I totally get it. It is definitely different than regular lipstick or gloss, but in a good way. It really does last all day (or overnight, if you put it on for date night), and you really can kiss your kids without any color rubbing off on them. If you want something easy that makes you feel glamorous but won't be messy or a nuisance, try LipSense. I tried the Beige Champagne color and I'm a big fan. I don't think it will be the last color I try!
That's it for this month! Hope I was able to share some fun new things with you today! Have a great day, mamas!