Currently September 2017: What's going on this month for Life With My Littles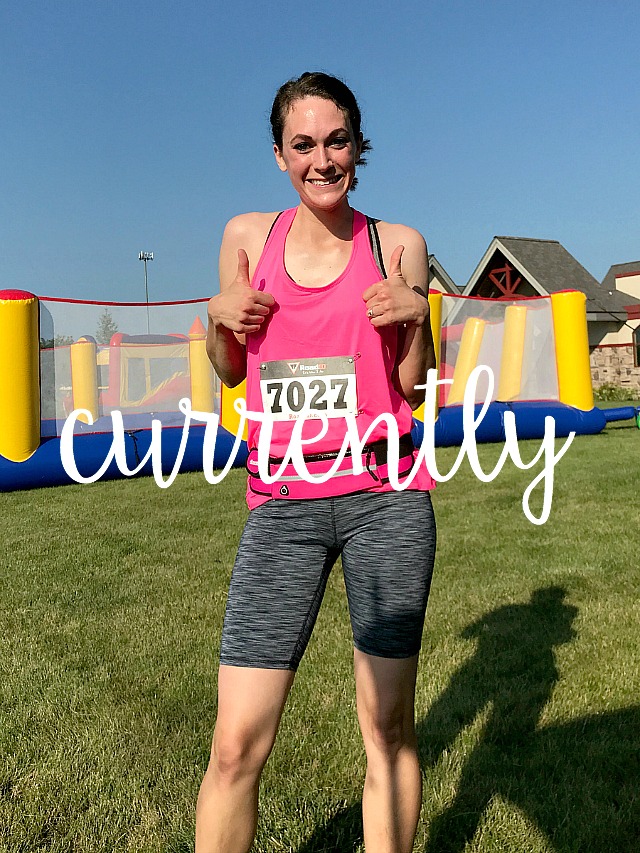 Hey mamas! First of all, happy birthday to Little A! Today she turns THREE and I seriously cannot believe it. She has requested a Moana/Cruz Ramirez birthday party so that's happening this weekend. We are serving macaroni and cheese (her FAVE) and a cake that's decorated half Moana and half Cruz. She's going to love it!
August was a super fun but busy month for us. We started it off in Utah visiting my family, then drove to Idaho and stayed in a cabin in Island Park with my husband's family (he built a zipline and we went on a few RZR rides in the mountains), and then we drove to Jackson Hole for one of my best friends' wedding (which was absolutely perfect and I am so glad we got to go!). We got home and our water heater broke, then our AC was leaking and had to get repaired TWICE. Thank goodness we are renting and didn't have to pay for it, although we did have to go without hot water for a while and we had to deal with lots of repairs going on. Then our toilet kept running (which is now fixed) and our current problem is that our washer leaks every time it runs. Renting is fun (said nobody ever). I also ran my second 5k and did it in 31:11, which is the fastest I've ever run that far. I also submitted four desserts to the Minnesota State Fair and got fifth place for my shortbread cookies! There were 44 entries in the category, so I am thrilled I placed! None of my other desserts placed, but I had so much fun doing it, which is the reason I did it. We also spent a lot of time outside on our property and we've enjoyed visiting all the amazing parks and playgrounds around our little city! I think it's safe to say that we are loving living in Minnesota!
Here's what's going on this month:
Starting a new series! I can officially announce that this month I am starting my birth story series called Honest Birth. I painted the logo myself and am working on the first post featuring my sister's birth story. I'm so excited about it, you guys. I love childbirth and talking about childbirth and reading birth stories, and I really hope I can share that love with my Honest Birth series.
Planning our Halloween costumes. My husband and kids have officially given me the thumbs up to be The Incredibles, and I am so excited because our family fits it perfectly! Plus Little J basically is Dash with his love of running. I'm pumped. I just need to get my hands on some red spandex!
Reading The Magic of Motherhood by Ashlee Gad. I first heard about this book on an episode of Pregnancy Perfect where Ashlee talked about her pregnancies. It's a collection of essays written by moms about the ups and downs of motherhood. I try and read a little bit every day and it really helps lift me up and remind me that I'm not in this alone and that I'm a good mom even when I have bad days!
Excited for new things starting this week! Little J starts preschool on Wednesday and he could not be more ready. Honestly, I'm ready for him to go, too. I mean of course I will miss him, but he's been ready for preschool for a while and I know he's going to do great. Little A also starts her dance class on Wednesday, and I can hardly wait to see her do that, too!
Working on a new collaboration. I can't reveal what it is yet, but it's safe to say that I was absolutely thrilled when they reached out to me, and I love, love, love the product. I'm going to get to do some work in the community with them, and I also get to do a lot of sponsored posts revolving around their products! And yes, I will let you know what it is soon!
Preparing to start doing Facebook Live videos. Videos are still out of my comfort zone, and one that's live that I can't edit scares me a lot. But I also think that doing them is a great way to get in front of a bigger audience and help more mamas, and I'm excited to do that! Tomorrow at 2pm CST I'm going to be going live for the first time and I'm going to talk about what life with three kids under five is really like. My plan is to do it once a week at the same time every week, and if you follow me on Facebook and Instagram I'll make sure to post before I actually go live tomorrow. And since it's live who knows what will happen! In the meantime, go follow me on Facebook so you'll be ready!
That's what's currently going on with us! Make sure you check out my Instagram to see all the fun things we've got going on!