Currently: What's going on this month for Life With My Littles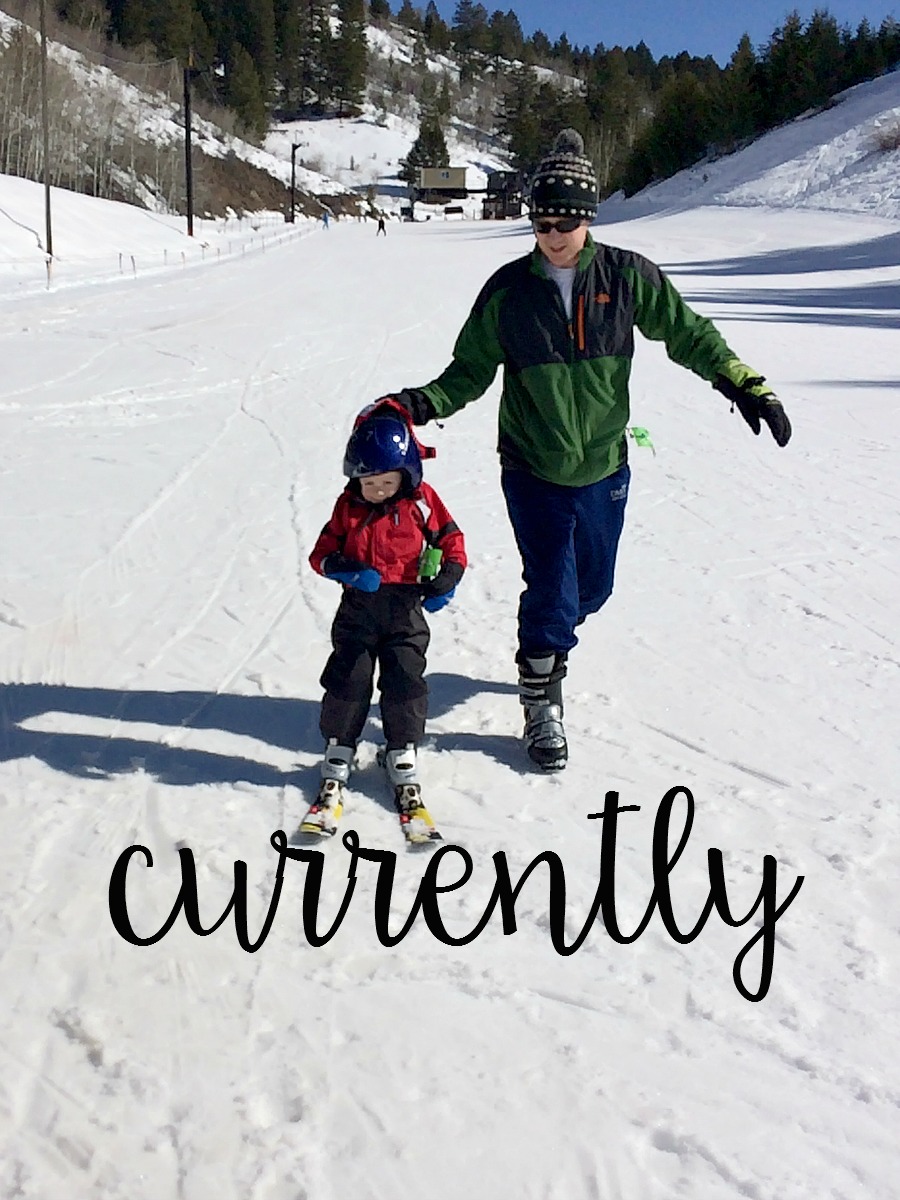 Hey friends! I know it's February for one more day, but I'm posting my March currently today anyway! February was a super fun month and we had some very busy days! The Mister and I got to go on a two-day vacation away from the kids (thanks to my mom and sister) and we had a really fun time. The snow has finally melted at our house in Idaho, and I feel a lot of excitement and longing for the warmer days ahead! We also got to take Little J skiing for the first time, and he was a natural! It was so cute! Here's what's new this month:
Anticipating the Match. The results are released in 16 days, and I could not be more ready to be able to tell people where we are moving. We have a pretty good idea, and we would be happy in any of our top three choices, but I just want to be able to make firm plans!
Learning how to use Instagram better. Last month I participated in The Gram Gang from Small Talk Social's Stephanie Gilbert. Guys, I love it so much! I have never really thought about Instagram as another platform of my business, but when I stepped back and looked at some of my favorite Insta accounts, it was obvious all the photos had a theme or a color scheme. So I changed my approach and I've really learned a lot about planning and posting deliberately. And I love the way it looks when I scroll through my feed now! If you need some inspiration for your Instagram, you should for sure join in.
Feeling blessed. I know that sounds cheesy, but things have just been falling into place lately. I can't spill on too many details yet, but we've just had a lot of amazing blessings in our family the last month. And before you ask, no, I am not pregnant. But I will be sharing some of these special blessings on the blog soon.
Dreading Sunday. Little J turns THREE and I seriously just cannot. Where has the time gone? Wasn't he like just born? It's ridiculous how fast the time has gone. I remember when we first started medical school and we thought how crazy it was that our unborn baby would be three by the time the Mister graduated. And guys, it's here. I wish he could just stay my little boy forever. He's so much fun and so funny, but I don't want him to grow up!
Craving more Girl Scout Cookies. My mom got us six boxes of heaven cookies and they were gone way too fast. Seriously, even the smell from opening a box would be enough for me at this point. Those things are way too good. And I'm also glad we are in the West this cookie season and get the real Samoas and not those copycapt Caramel deLites. Also, the Thin Mints are not supposed to have wavy edges. Hopefully wherever we move will have the good kind of Girl Scout Cookies.
Dreaming about the garden we are hopefully going to have wherever we move in May. We are planning on an above-ground planter, and we just want to grow all the things. We went to Home Depot last week and looked at all the different seeds and I can tell you right now it's going to be hard to decide which plants to grow and which ones to pass on! We know for sure that we want tomatoes, raspberries, basil, peppers, and carrots. But who knows what the other fruits and veggies we choose will be!
So that's my life currently! We have some big things happening this month and I can't wait to share the results of the Match with you guys in two weeks!!