Currently February 2018: What's going on this month for Life With My Littles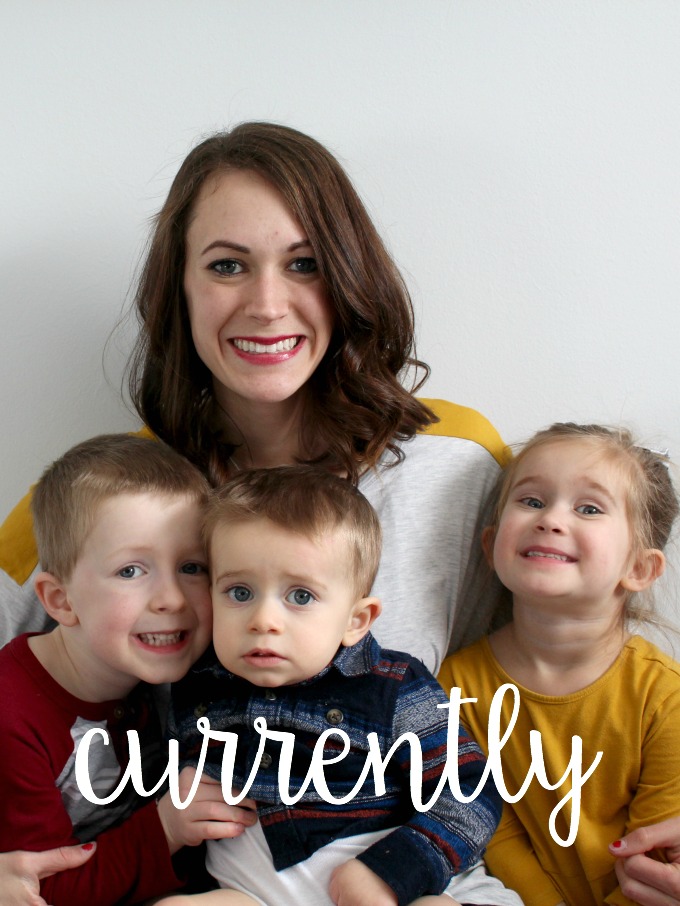 Hey mamas! SO MUCH HAS HAPPENED IN THE LAST MONTH!
Not only did we celebrate Little R's first birthday (all the feels), but we are now settled into our new house (we put up a fence, built a shed, decorated, and organized), and we went tubing, ice skating, and sledding! It's freaking cold in Minnesota so we're trying to find fun things to do and make the most of it.
Also, MY BOOK! I'm going to do a whole big post all about my book, but in January I got it back from my editor, finished editing it, formatted it for print and an ebook, designed the cover, printed the first copy, and then fixed a few things and am about to order more copies! Preorders start TOMORROW and you can head to www.preggersthebook.com for more information. I'll spare the details for the big post, but I am so, so excited and so, so humbled. Writing and publishing a book is hard, and it has been a long journey to get to this point!
Here's what's going on this month!
Arranging a big surprise. I have something absolutely incredible coming up that I can't reveal yet, but is basically the most amazing, coolest thing that I've ever been able to do through blogging. I'll share more this month, but just prepare yourself for some serious amazement.
Trying to relax. I kind of go 1,000 miles a minute, and it is exhausting. I have a hard time sitting down and just chilling, so that's something I'm trying to do more of. I need to take more time for me instead of spending every free minute I have on work. Because lately, that's basically all I've been doing (but to be fair, I am in the middle of publishing a book).
Running 10-15+ miles a week. I know it's super annoying when people post about how awesome they are at working out, but I've had to work hard to get to this point. When Little R was born last year I would pee my pants if I moved too fast. But over the last year I've built up to running 5+ miles every time I run. Last week I ran 16 miles, which is crazy to me. If you had told high school me that when I was 28 and had three kids I'd be a runner, I would've laughed right in your face. I did make a goal to run a half marathon this year, so we'll see 🙂
Planning Little J's fifth birthday party. FIVE. He's turning five, you guys. My baby boy who seriously was just born yesterday is turning five and starting kindergarten this year. It's awful. He's such a fun, bright, kind boy, but he also drives me crazy sometimes. He is trying to decide where he wants to do his party, but he keeps changing his mind. So far he's suggested Home Depot, Menard's (a Midwest version of Home Depot but better), bowling, and a jump place. We need to get it narrowed down!
Alright mamas that's it for me! I've got to go try and relax instead of sitting here on my computer into the wee hours of the night. And make sure you follow me on Instagram for updates on my book, head to www.PreggersTheBook.com to learn more about it, and check back this month for a full blog post all about "Preggers" and why I'm so excited about it! Thanks!!!