Currently: What's going on this month for Life With My Littles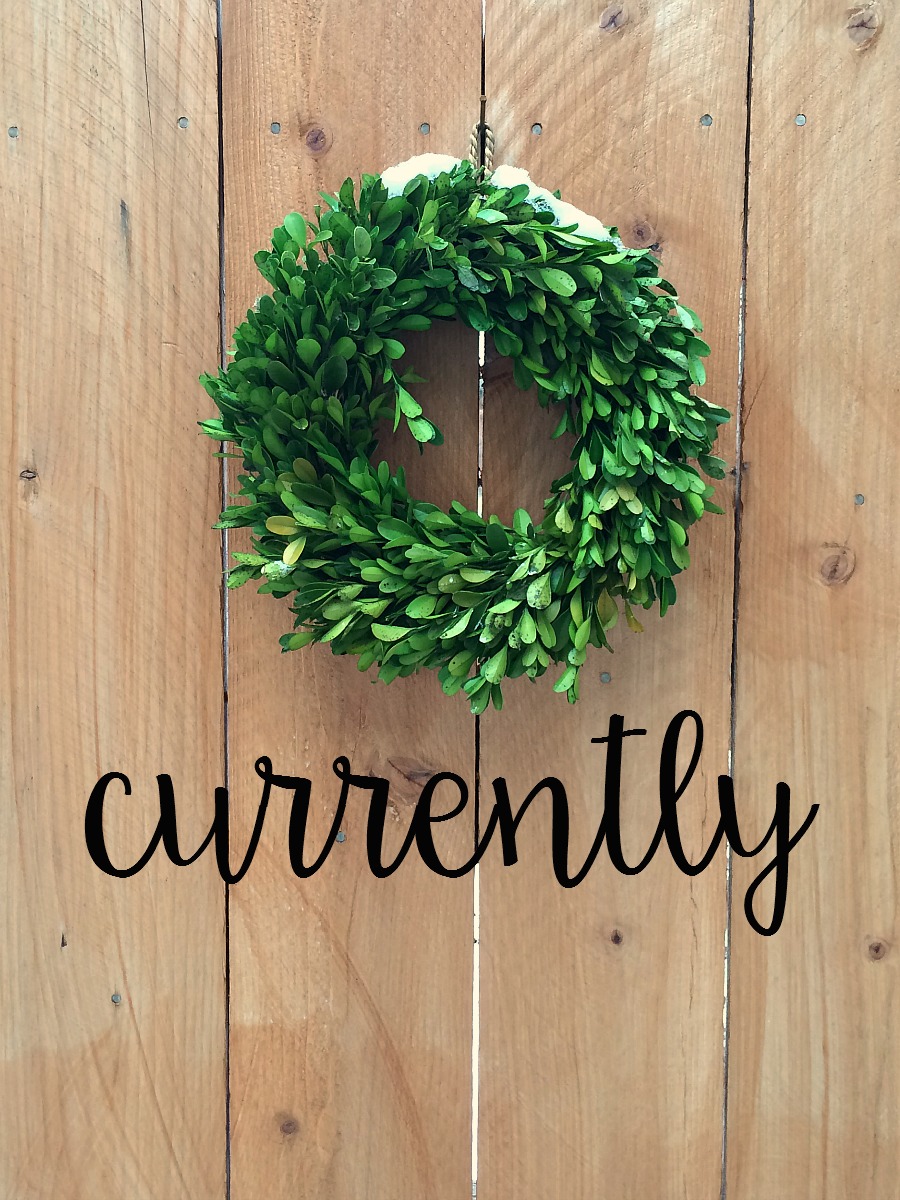 Last month I mentioned that I was going to start doing monthly life updates since I don't usually incorporate that into my regular blog posts. I really like when other bloggers I follow share what's going on in their lives, and since we have some very big changes coming this year, I wanted to keep you guys updated!
Loving being home. We spent all of January in Minnesota so my husband could do a rotation there. It was a lot better being together than being apart for another month, but it was hard being away from our home for that long. So right now I am just soaking up being home, in a familiar place, and getting to sleep in my own bed again. And also doing everything on a page-long to-do list now that we are home.
Planning the decor for our new home! We have lived in apartments ever since we got married almost 6 years ago, so it's really exciting that we are going to be (hopefully) buying a house in May or June. When we were in Minnesota I found my inspiration for our new house when I saw a little boxwood wreath hanging on the gate at the house we stayed at. I instantly fell in love, and the next day we were at Target buying one for our new house. Home decor has never been my thing, so I'm excited to be able to plan something big like this and I hope it all comes together like I am imagining!
Reading Is Everyone Hanging Out Without Me by Mindy Kaling. Okay, so I am not currently reading it but I read it last month and LOVED IT. I love her conversational tone of writing and the little bits of humor she sneaks in there. I decided that's exactly what I want my book to be like.
Writing the outline for my book! I still don't want to reveal what it's going to be about, but I already have like an entire outline, actual lines I want to include, and even a few possible titles picked out. It's all written down on like nine pieces of notebook paper that are super important and if I lost them I would be very, very upset. But yeah, I'm working on my book and so excited about it.
Feeling ready to just know where we are going for residency! We have a pretty good idea of where we want to go and what we are ranking #1, and we're obviously hoping that that's where we end up. We submit our official list the end of this month and then the results of the Match are released March 18th. I feel like time is moving so slowly towards that date, though. I am just ready to know so I can say for sure where we are going and we can actually make solid plans for next year.
Watching Making a Murderer on Netflix. I feel like maybe we are late to the game on this one, but the Mister and I started watching this crazy show in January and every episode I feel like I change my mind about whether he is guilty or not! We finished it on Saturday, and I definitely think he is guilty, but I don't think it happened the way they say it did. Can someone please tell me why her DNA was not on the key?? Weird. And Brendan? No way did that poor kid help.
That's pretty much it for me this month. Excited for February and all the fun things we have ahead of us!