"Dear Baby Bump, I think it's time we went our separate ways." Love this hilarious post to this mama's baby bump. If you've ever struggled losing that post-baby weight, you'll love this!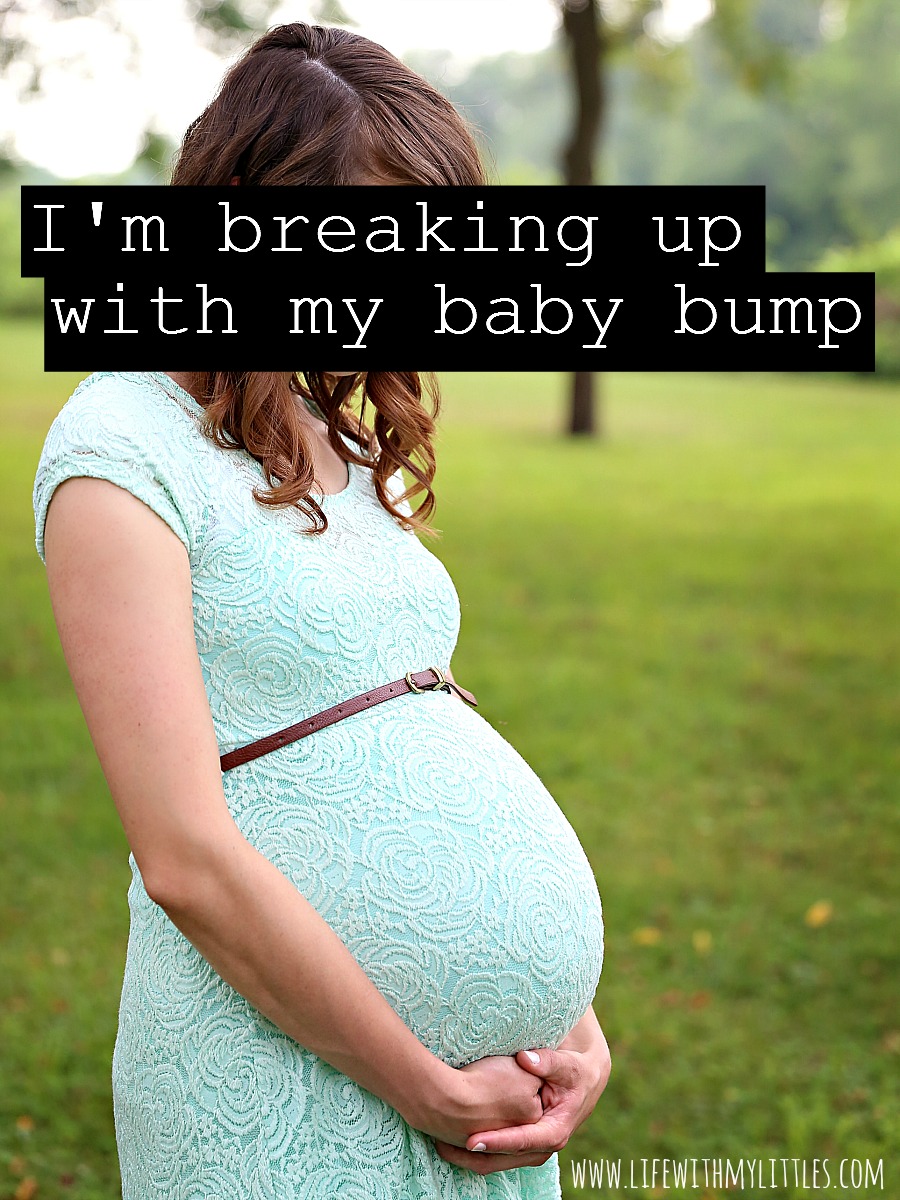 Dear Baby Bump,
I think it's time that we went our separate ways. I can't say that you haven't been good to me or that I haven't enjoyed our time together, but I feel like I have exhausted all I can from this relationship, and it's about time we broke up.
Before we started our relationship, I desperately wanted you. I felt like I was seeing you with other women everywhere I went–the store, the park, even the mall. I was so jealous. They all were glowing and looked so happy to be with you. But you aren't the monogamous type, so I knew that my time would come to try you out.
When our relationship finally began, it was in secret. We decided not to tell anybody, and it was so exciting. Eventually we made our relationship public and everyone was so happy for us. My parents even cried when we told them the news. I was giddy and wanted to show you off to other people. I even bought a whole new wardrobe so I would look better when you were around. Those first nine months of our relationship were like a dream.
But after nine months, you completely changed. Your once firm and taut physique was suddenly sort of tubby and while at first I thought it was a little funny and a stage we would pass through together, I quickly realized that you weren't going to change unless I did something. I don't like having you around as much anymore, and I have even started trying to hide you from my friends and family, acting like we aren't together anymore. But it's so tiring, and when it is just us, I can't help but stare at you and wish you would just go away.
I think our relationship has gone on long enough. You haven't gone away on your own like I expected you would, and I don't think you're going to any time soon. Even though I don't take care of you or give you any sort of affection, you still follow me everywhere and I don't feel like the person I was before our relationship began. You're really weighing me down and I just want to go back to being on my own for a while. Maybe we can try this thing again in another year or two, but right now, I need a break.
It's not me, it's you. Thanks for everything you gave me, but it's over.
Sincerely,
Chelsea