Currently August 2016: What's going on this month for Life With My Littles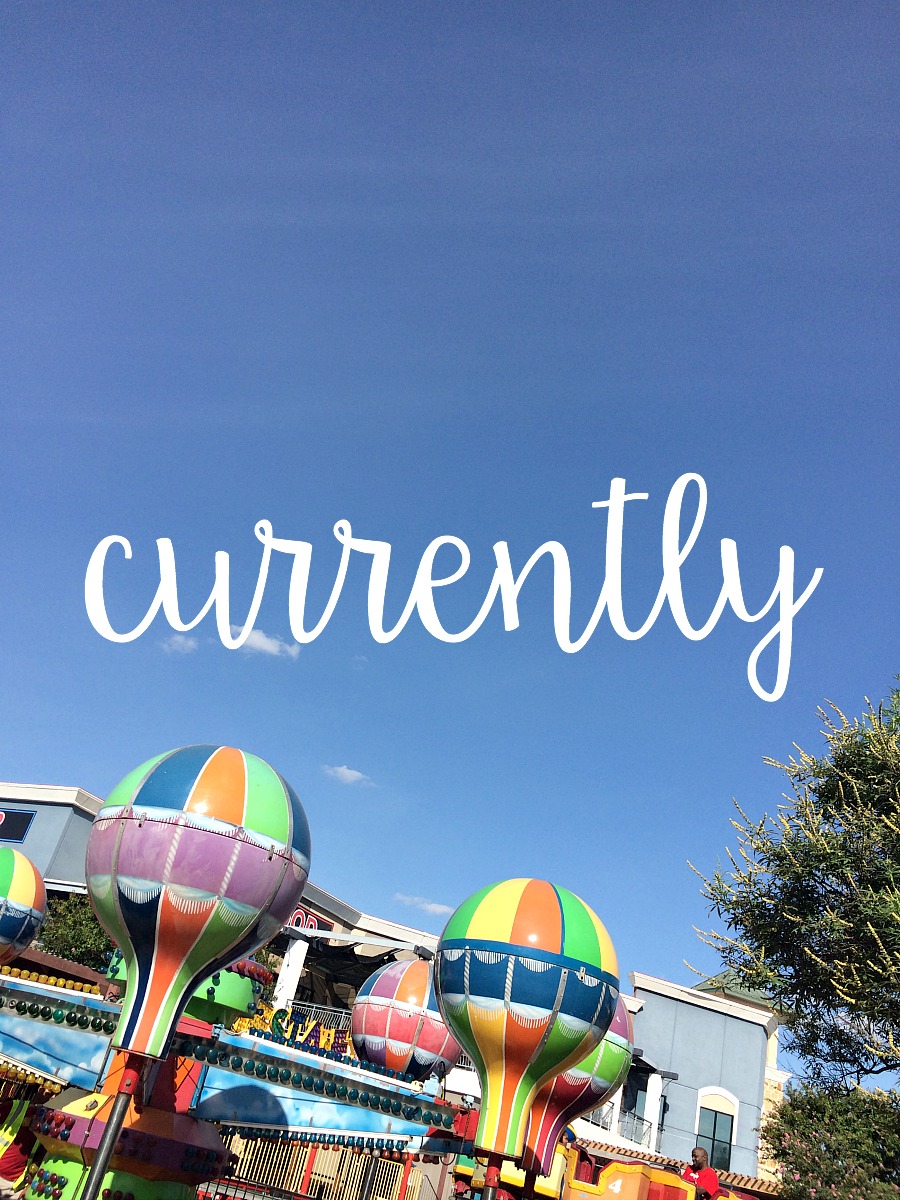 Woah, July just flew by! I can't believe it's already August and we are a month into this whole residency thing. My husband leaves super early every morning and comes home around dinner every night, so it's not too bad on my end. This month we celebrated the Fourth of July (which is AMAZING in our city because fireworks are legal so they are constantly going off and it's beautiful), we celebrated my birthday (pizza buffet, arcade games, and laser tag), and we made a trip to Austin where we went to Ikea and a fun little family fun center.We've been trying to really make our weekends count since it's basically the only time we can do anything, and it's been working for us so far!
Here's what's going on for us this month:
Fighting my kids' constant desire to play outside. My husband brought home a new Lightning McQueen bike for Little J and a Frozen scooter for Little A, so they are always asking if we can go play outside. But guys, it's like over 100 every day so that is just not happening. Even if we do go out, it's only like 5-10 minutes before Little J comes up to me and says he wants to go inside. I don't blame him, but it's no fun when it takes you that long to get comfortable with a camp chair and some water.
Anticipating fall. I knew it would be hot when we moved here, but I didn't expect to not want to ever go outside. Everywhere I've ever lived summer has meant playing outside, but that's just not how it is in Texas. So I can hardly wait for the temperatures to start cooling down. Plus, I am stoked for pumpkin-flavored everything. There are few things in life that make me giddy like pumpkin treats.
Feeling better. About basically everything. I've been in such a rut lately with planning activities for the kids, getting motivated to blog, and writing my book. I still haven't worked on my book since the end of May, but I think I'm going to pick it up again soon. It's not that I don't want to write, it's just that I've been feeling awful. But I am feeling better now and I'm excited for the next few months!
Reading Harry Potter and the Cursed Child. Yesterday Harry Potter and the Cursed Child came out in book form, and I originally had it pre-ordered on Amazon, but then I realized it wasn't going to get to my house until August 3rd. No way was I waiting three days to read it. So this morning as soon as Barnes and Noble opened I went and grabbed my copy. So basically, don't expect much from me for the next few days. It's been nine years since I was able to read a brand new Harry Potter book all at once, and just because I have a family doesn't mean that's going to change!
Continuing to decorate our home. Last week I channeled my inner Ron Swanson and I built an entry table for our hallway. I am going to paint it blue using the same color (Benjamin Moore Indigo Ink) I used for our TV stand/dresser in the living room. I just have to find some things to decorate it with now! So far I have a copy of The Lord of The Rings (for the husband) and a copy of Harry Potter and the Half-Blood Prince (duh, for me). So we'll see what else I can round up haha. I'm also working on the picture ledges in our master bedroom and trying to come up with something to do in our little toilet room in our master bathroom.
Planning what to do for Little A's birthday next month. I have a few things on my list of presents for her, but I'm not sure what to actually do. Little J has suggested Chuck E. Cheese's, but there's also this pizza place called Peter Piper Pizza here that sounds fun. And I think I want to do a little photo shoot again, but I'm not sure what to do. So we'll see what happens. I know I'm not doing a party for her since she could really care less. All I am 100% sure on is that I'm going to make her a Sofia the First cake! She's OBSESSED!
Well that's all I've got for you today! Keep following along this month because I've got some exciting news coming along in a few weeks!