The best and easiest chili recipe to help you win any chili cook-off! Five ingredients, it cooks in a crock pot, and it'll warm you right up on cold, winter days!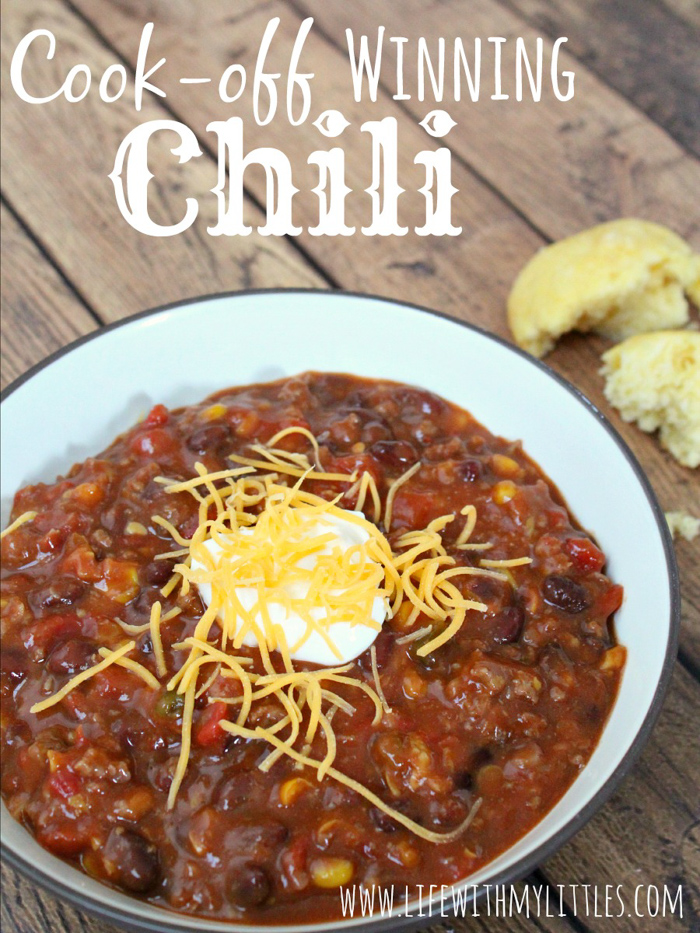 Up until we moved to Iowa last July, I was not the best cook. Granted, I was still in school until April, but I will confess and say that we ate a lot of boxed pasta (my poor husband).
After we moved to Iowa, I had a lot more free time to develop my cooking abilities. Last year our ward at church decided to have a Chili Cook-Off as part of the annual Trunk-or-Treat for Halloween. My husband and I were still relatively new, and I thought it would be fun to try and bring a chili recipe to share.
I wasn't anticipating doing well in the cook-off, given my limited cooking skills, but I thought I would give it a try. I searched my cookbooks and eventually settled on one from a cookbook from some ladies at home that I got when I graduated from high school.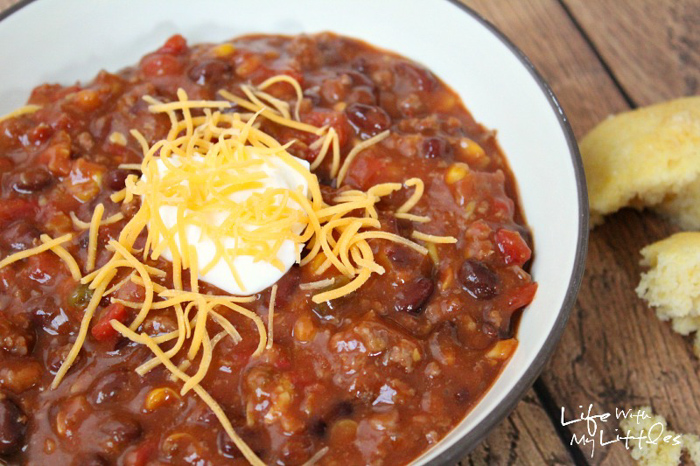 I went to the store and bought the ingredients and when I got home, I realized that I had gotten creamed corn instead of whole kernel corn. I was worried it would be a disaster, but I made the recipe like it said, but substituting the creamed corn.
Guess what? My chili tied for first place!!! I beat out so many women who had been cooking for so much longer than me with one little mistake! I'm still sort of surprised I won, but if you are looking for a good recipe to take to a chili cook-off, then this is the one! I'm bringing it to our cook-off again tonight and we'll see how it goes!
It's so easy, only has five ingredients, and takes 10 minutes to put together. Plus, it doesn't get dry like some chilis when they are sitting in a crock pot all day.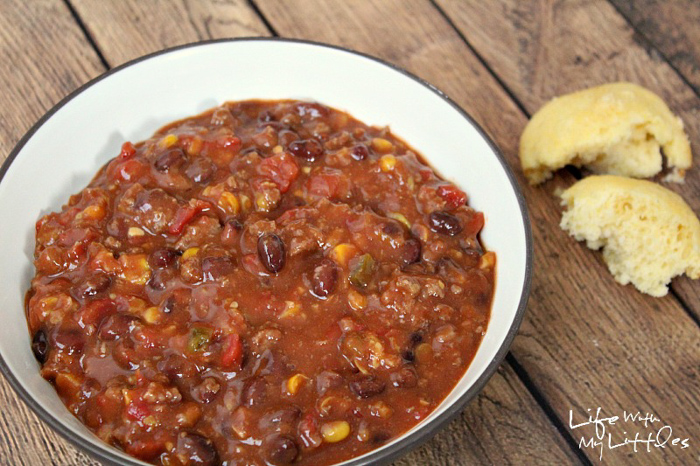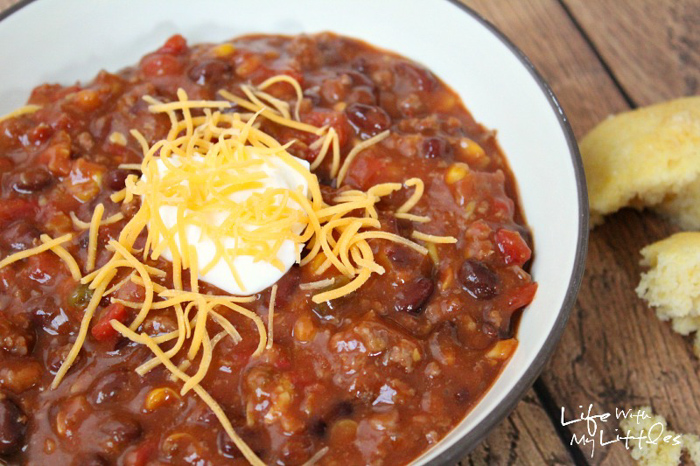 Yield:

4 servings
Cook-Off Winning Chili
Total Time:
6 hours
10 minutes
The best and easiest chili to help you win any chili cook-off! I've won twice with this recipe, and it only has five ingredients!
Ingredients
1 can diced tomatoes with green chiles
1 can black beans
1 can creamed corn
2 cans tomato soup
1 lb. lean ground beef
Instructions
Brown the ground beef in a pan on the stove. You don't need to add any oil or anything, just brown the meat and break it up in the pan. If you want you can add salt and pepper, but I never do. The rest of the ingredients give it a good flavor.
Add the beef to the crock pot. Add the rest of the ingredients to the crock pot. Cover and cook on low for 6 hours.
Notes
Sometimes I puree the tomatoes and chiles because we don't love tomatoes in our house. It keeps the flavor but gives the chili a smoother texture.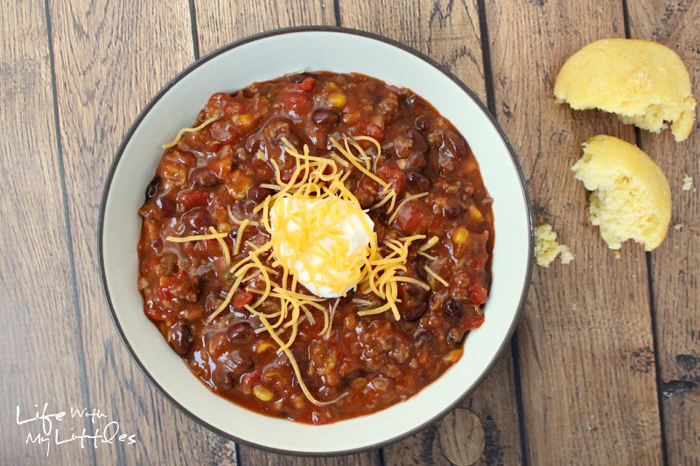 I told you it was easy! But seriously, try it. You won't be sorry! Garnish with Fritos or Doritos, sour cream, and cheese and it will be the perfect chili to win a chili cook-off.