2 Ingredient Hot Pumpkin Spice Steamer: A delicious fall drink that is easy and warms you right up!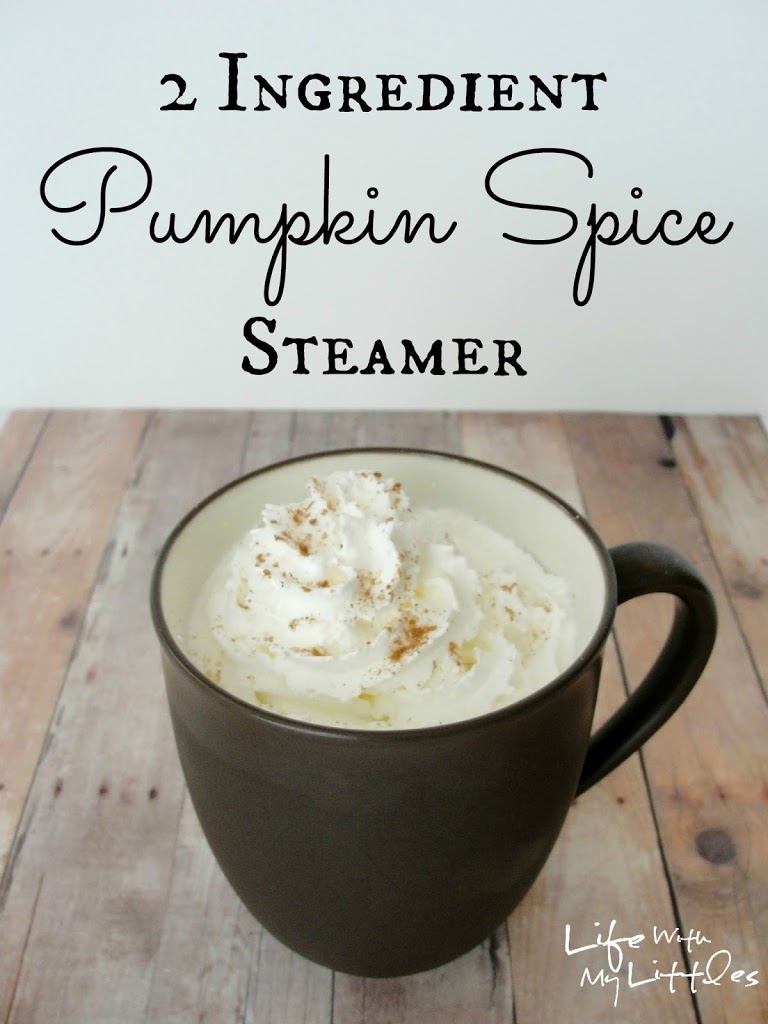 Since pumpkin is my favorite flavor, ever, it was only a matter of time before I created another pumpkin recipe. And guess what, it's my first drink. And it's insanely easy!

A few years ago, I discovered that I could get a "steamer" from Starbucks that was essentially hot milk, and I could get flavor shots in it. I quickly fell in love with vanilla steamers. Then fall came around and they had pumpkin syrup and I discovered pumpkin steamers. DELICIOUS.
Unfortunately, Starbucks is expensive and I couldn't get them as often as I wanted. So this year, instead of longingly driving past every Starbucks everywhere, I have come up with a way to make my own for much cheaper!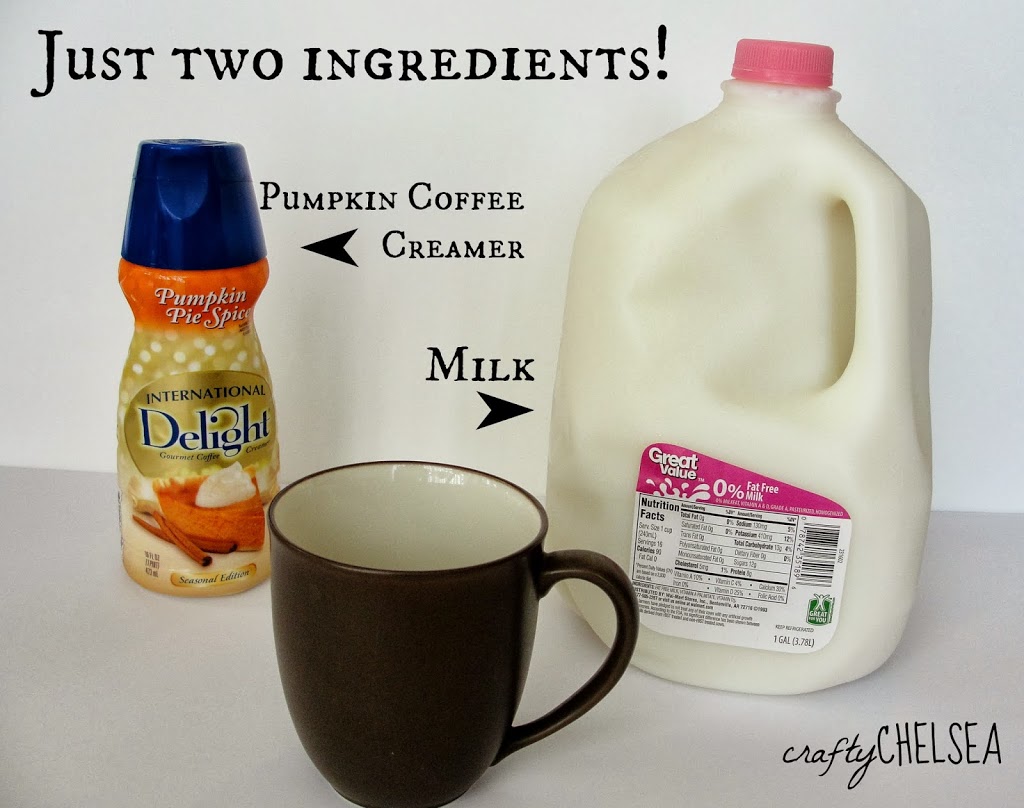 All you need is 1 cup of milk and 5 Tbsp (1/4 cup and 1 Tbsp) of International Delight Pumpkin Pie Spice coffee creamer. Isn't that so easy? Mix it up, pop it in the microwave for a minute, and it tastes amazing!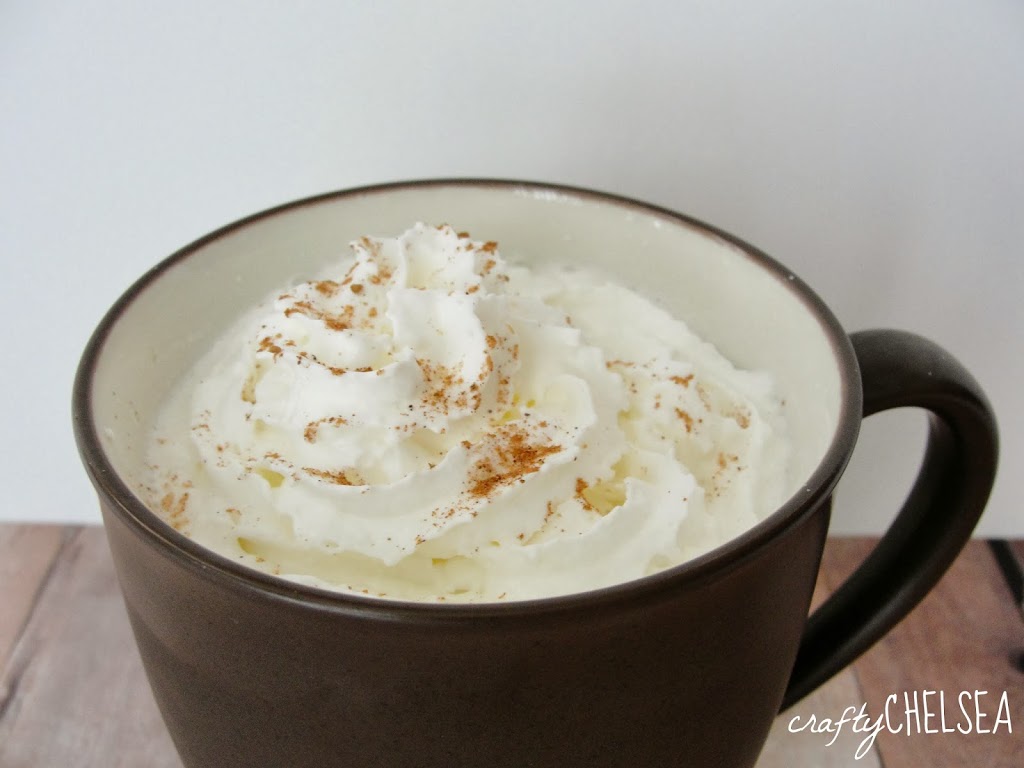 If you want, you can add whipped cream and pumpkin pie spice on the top, but it is completely unnecessary and tastes just as good without. Hence, the two ingredient easiness.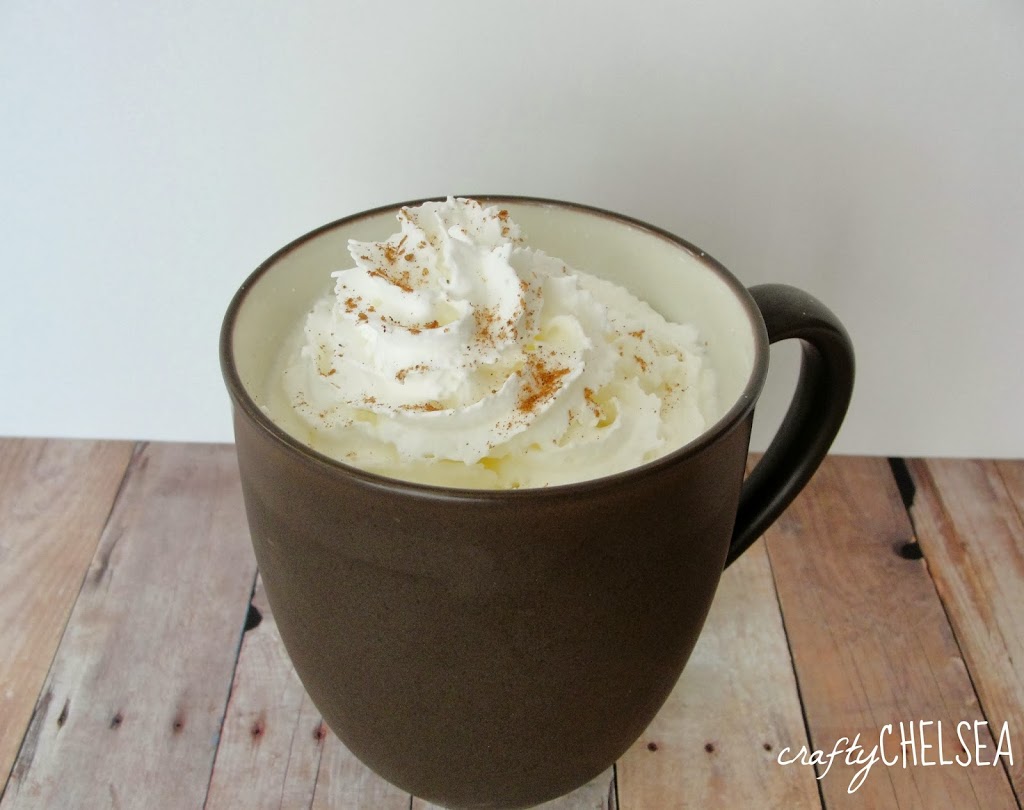 Since discovering I could make these at home, I have had one every day. Such a perfect, quick, easy, and delicious fall treat!!