Making the switch from Blogger to WordPress – tips to make it easy and the relaunch of my new site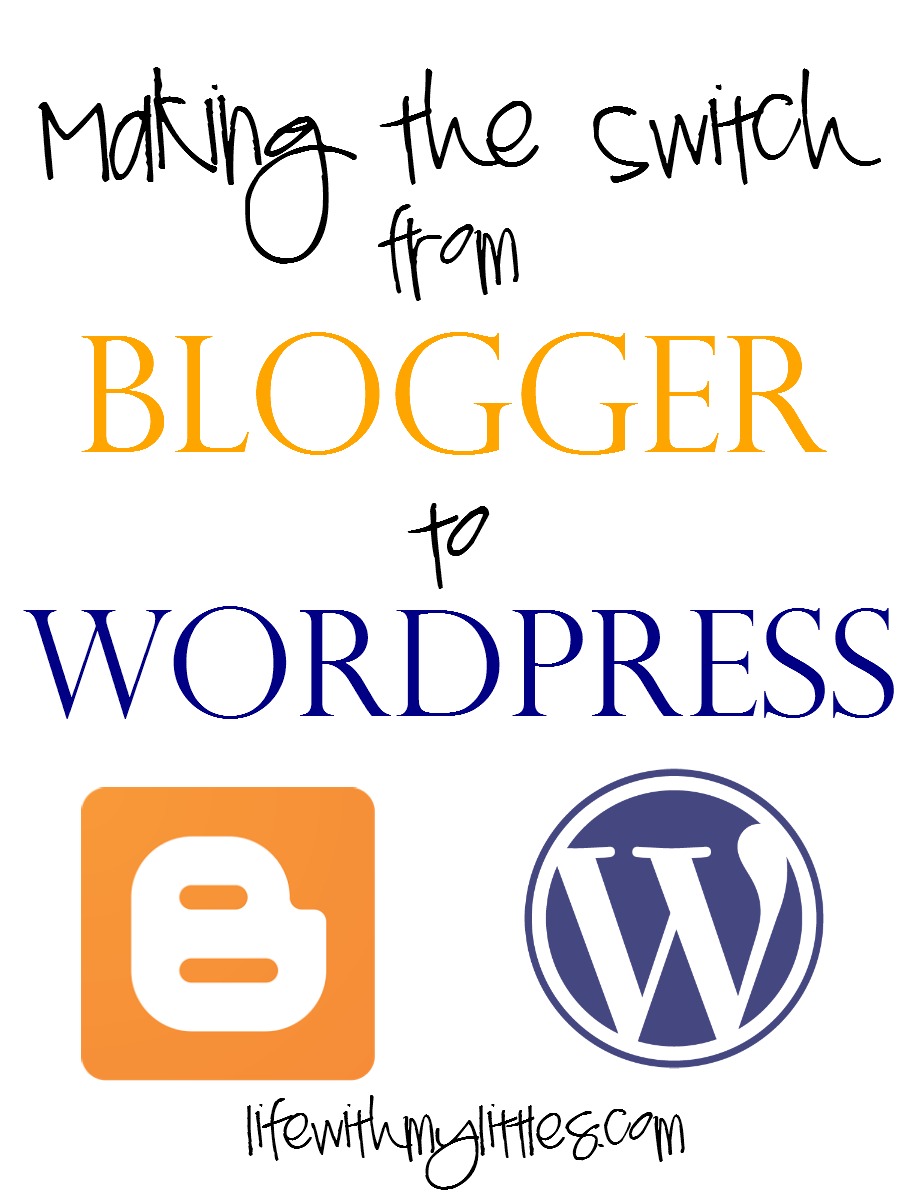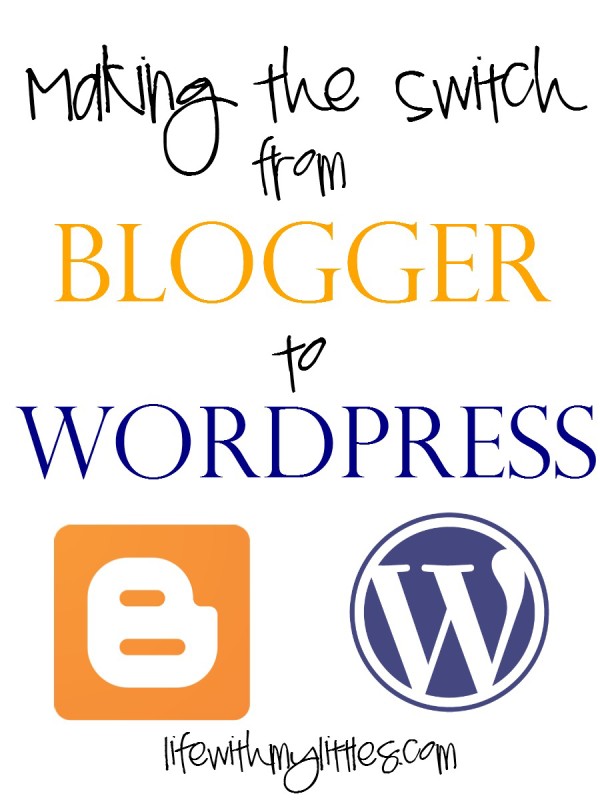 If you have been following my for a while, you may have noticed a few changes over here in the last few days! First, I broke my website. Not even kidding. I had everything absolutely perfect and was ready to change my URL, and then, everything was deleted. Then, I thought I had installed a backup and had everything ready and did change my URL, only to find out that nope, nothing was there and my site was a big mess of NOTHING. I had such bad anxiety about it that I was physically sick from Friday afternoon to Saturday night. Then I spent all Saturday getting things back in order so that at least most of my site was up, and then I spent the last four days re-uploading all my pictures, fixing broken links, and making little customizations to make my site exactly what I wanted.
Yes, I could've hired someone to move everything and do it for me, but I am silly and wanted to be the one to do it so I could know how everything works and so I would be able to change anything if I wanted to. And it shouldn't have been as hard as it was for me. There are lots of sites out there with tutorials and tips to help you get through it. So you shouldn't have to hire someone if you don't want to.
It was a ton of work, but it was so worth it. And now I am celebrating the Grand Relaunch of Life With My Littles!
I already love WordPress so much more than Blogger. There are so many amazing plugins that make my work as a blogger so much easier. My posts are more easily shareable now, and things just look a lot cleaner. And my favorite part? The drop-down menu. And the category pages, which goes along with that. I also love that I can have tons of posts and categories on my home page.
It was hard, guys. But I learned a lot and I wanted to share some things I learned to help anyone who is thinking about making the big switch!
1. Clean up your Blogger blog first. Fix labels (these will become your categories, which can become your menu), delete any unwanted HTML, and delete posts that you really aren't proud of and don't want to move. I deleted several posts that I decided just didn't fit into LWML and weren't performing well anyway. You don't want to move anything that isn't going to stick around.
2. Make sure your hosting company has good customer service. I seriously used the BlueHost chat like ten times. And every time they solved my problem super fast. Those people know what they are doing! And for someone who knows less than she thought about website lingo, they were incredibly helpful. So before you pick a host, look and see what their customer service is like. I would highly recommend BlueHost because they helped me through a lot of big problems.
3. Keep your post URLs the same so that when people click your old pins on Pinterest. they get sent to the right post on your new site. This post from Sweet C's Designs about fixing broken pins was really helpful. There's a way to change your permalinks on WordPress so they don't include the date, but since by default Blogger includes the date in permalinks, you want to make sure you keep that. She talks about a plugin to maintain permalinks and it did the job perfectly! There were only one or two out of my 114 posts I moved that I had to do manually after the plugin. Not bad!
4. Set aside at least one whole day to getting everything set up. I had originally planned to do a little bit every day until it was ready and then redirect my URL to my new WordPress site when I was done. But no, I had to mess up my site and then stress an unhealthy amount and spend a whole day fixing my site to get it back where I wanted it. Yes, it can be hard to set aside a day to get it set up when you have little kids, but I promise it is so much better to just take a day and do it. My incredible husband watched the kids while I was able to fix my site. Seriously a life saver.
5. Invest in a good backup company. I learned the hard way (twice, actually) that I needed to have a good backup for my site. So once I got everything finished, I signed up with VaultPress. It's not very expensive and it backs up daily. You can also do a one-click install of your backup if something does go wrong. I would lose it if I lost everything again now that I am finally all set up again. So I am really glad I have a good backup for my site!
6. Write down everything you want in your perfect site. Before I even started looking at themes or plugins, I wrote down a big list of like 15 things I wanted my site to have. Blogger isn't super customizable the way I wanted, so with WordPress, I was able to get all but one of the things I wanted on my site. Part of this has to do with the theme you choose, and part of it has to do with all the different plugins. But don't settled for less than you want when you are switching, because now is the time to make your site exactly what you want!
7. Research plugins so you know which ones you want. I also looked up a bunch of plugins to see which ones people were using and recommended. Looking at how many downloads they had and the reviews for all of them was really helpful, too. Just google "best WordPress plugins" and you will got lots of great ideas.
8. Spend time looking for the theme you want to use. Look on Etsy, look on StudioPress, look at other people's sites and see what themes they are using, and even ask around and see which themes bloggers love. It took me about a month to choose the Foodie Pro Theme, and I love it! You can customize themes a little to match what you want, but if a theme isn't what you want, don't settle. Since you will be paying money for a theme, you want to pick the one that is going to be perfect for you.
9. Ask other bloggers for tips and advice. This was one tip that really helped me out a lot. I asked other bloggers what they loved about their themes, and what the Foodie Pro Theme looked like on their site before I bought it (I wanted to see how customizable it was because I didn't want my site to look like other sites). I also asked my friend Britni from Play. Party. Pin a ton of questions and she helped me out a bunch in getting my site ready. Asking someone who has already done it is really helpful because they have already done it (duh). I was able to ask her questions about how to get things the way I wanted once I had bought the Foodie Pro Theme. She was super nice and took the time to answer my questions, which helped me get my site exactly how I wanted. I also got help with plugins from Jessica from Pig and Dac. She gave me tips on plugins she used and helped me figure out which ones I wanted to use, too. Asking other bloggers for tips is invaluable.
I also want to mention the website Minimalist Baker. They have a lot of great video tutorials to help you get your site set up. They had a whole set of videos devoted to getting my theme set up, which I used a ton. They also have a basic post about switching from Blogger to WordPress which is helpful in general.
If you are making the switch from Blogger to WordPress, good luck. It is hard but it's so worth it to be able to have my site so much more customizable and have all the little plugins that make it a ton better. You may not notice it if you aren't a blogger, but for me, it's perfect and everything I wanted!