This shop has been compensated by Dial®. #sponsored #dialandcrayolaattarget
This at-home color hunt printable is a great way to keep kids busy and having fun while you're stuck inside! Great for younger and older kids, and it comes in color or black and white!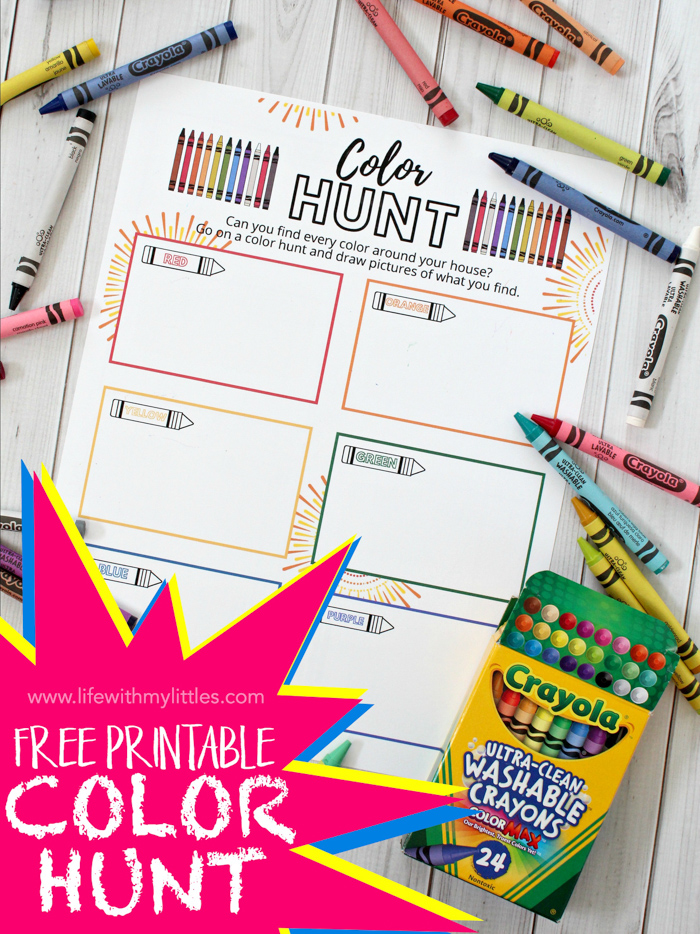 After the initial desire to make this crazy time of our lives special by planning crafts and games and making new recipes each week wore off, I, like many other moms, felt burned out.
And unfortunately, that was weeks ago.
With the thought in mind that we have no idea how long this is going to last, I decided it was time to whip myself back into shape and make life at home a little more exciting.In an attempt to keep my kids away from screens and other media, I thought it'd be fun to do a color hunt at home! My kids are 3, 5, and 7, so I knew they could all do it at different levels. It was the perfect family activity!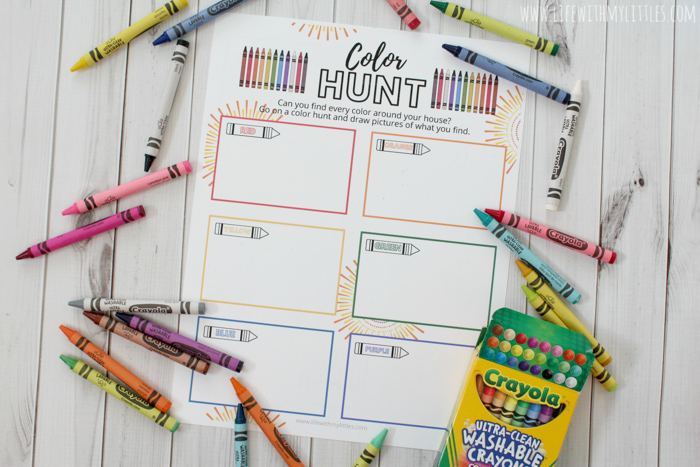 I wanted to make our activity extra special, so I hopped onto Target.com and ordered a box of brand new crayons! We're kind of crayon snobs over here, so Crayola is the only brand we buy. I picked up a 24 count box of Ultra-Clean Crayola Washable Crayons, along with a bottle of Dial® Kids Peachy Clean Body & Hair Wash for after (because when you have a three-year-old, you always have to wash up after any type of coloring activity!). We used Drive-Up so we could stay in our car and the sales associate brought our bag right out to the car!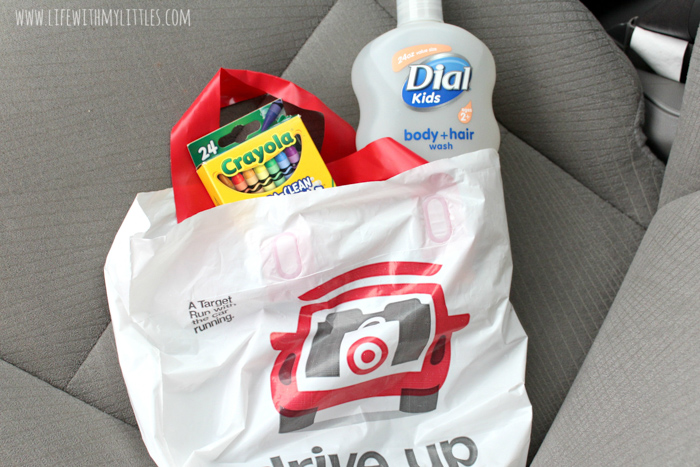 When we got home I put together a cute little printable at-home color hunt worksheet and printed out three copies. It turned out so cute, and my kids were super excited to get started!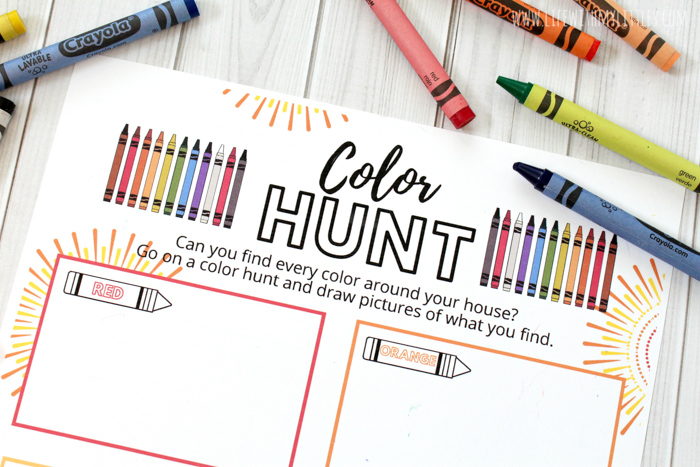 I wanted to make it work when printed in color and black and white, and I also wanted it to be easy to identify what color each box was, so even my three-year-old could understand what he was supposed to do.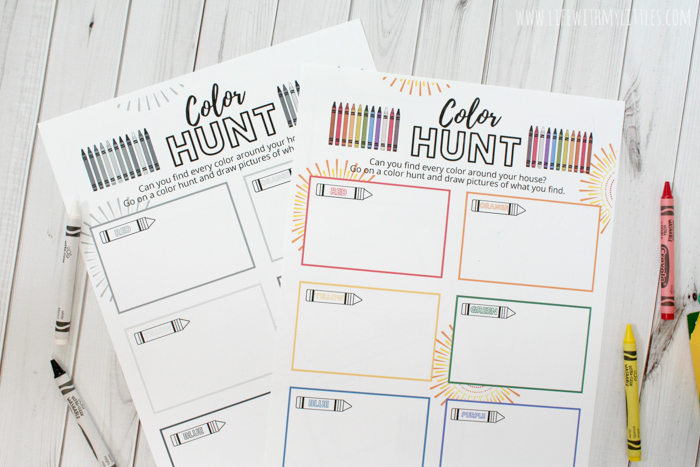 I put the basic colors on the front of the worksheet and then added some colors that might be a little bit more challenging on the back. I also added a bonus question for older kids!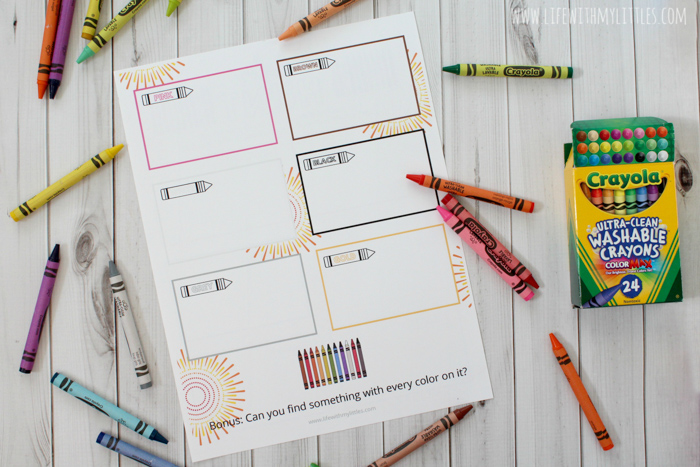 We set off on our hunt through the house for things of each color, and after we found them all, we brought them back downstairs to draw them on the worksheets!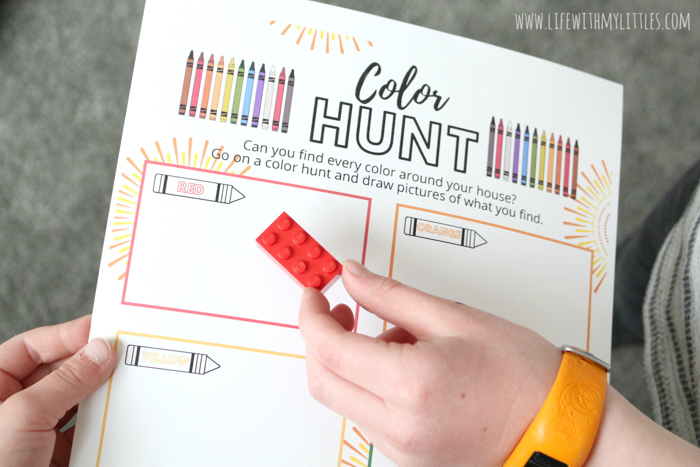 I loved seeing how each of my kids drew and colored each item. My oldest son loves to draw, my daughter loves to color, and my younger son has (mostly) stopped scribbling wildly all over his paper, so it was the perfect activity.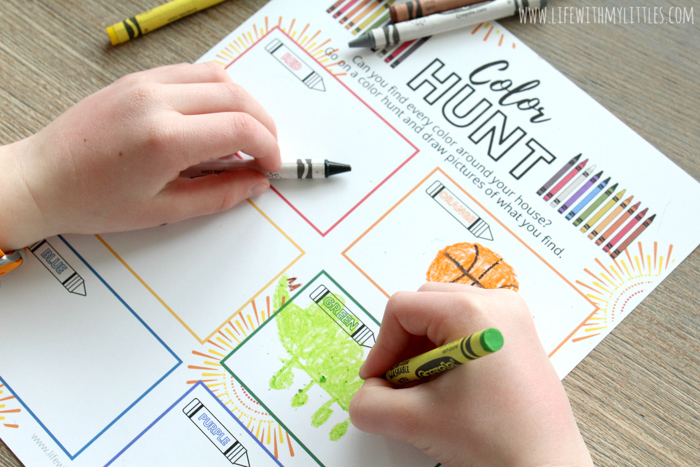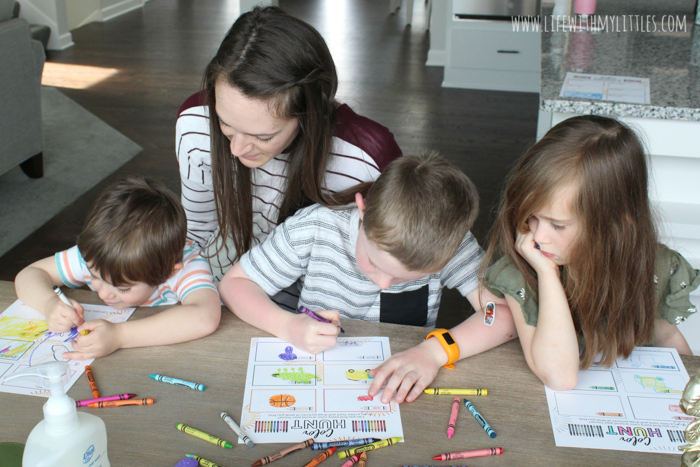 And of course, as I expected, my youngest son ended up coloring on himself. Luckily, we used washable crayons, but we also had our bottle of Dial® Kids Peachy Clean Body + Hair Wash to scrub him off after!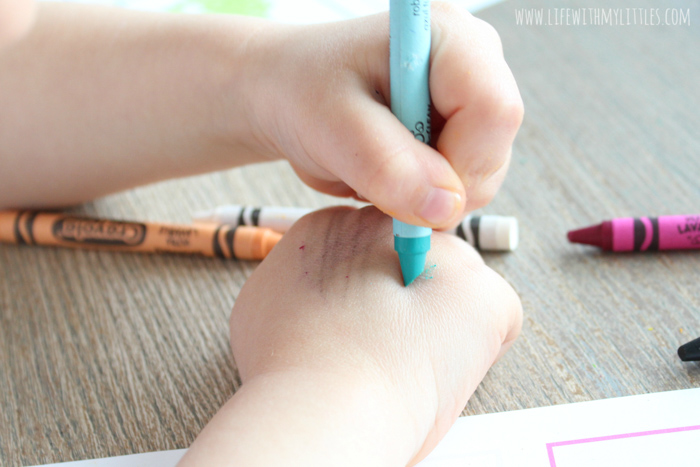 We love Dial® Kids Body + Hair Wash because it's developed with the help of Pediatric Dermatologists, it's tear-free, hypoallergenic, pH balanced specifically for kids' skin, and doesn't have any artificial dyes. It's gentle enough for my little ones and I love it! And bonus, right now you can get $1 off one Dial® Body Wash or 10-Bar+ (excludes trial/travel sizes) while supplies last!
We did this two days ago, and my kids are already asking me to print out more copies of the color hunt so they can do it again!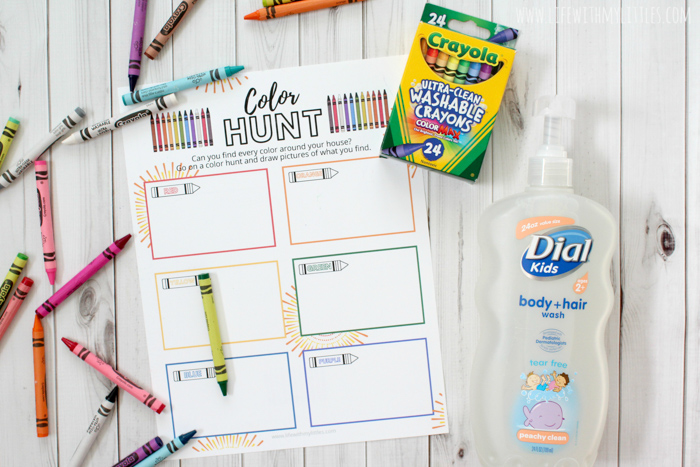 I've included printable downloads of our at-home color hunt so you can keep your kids busy while you're stuck inside, too!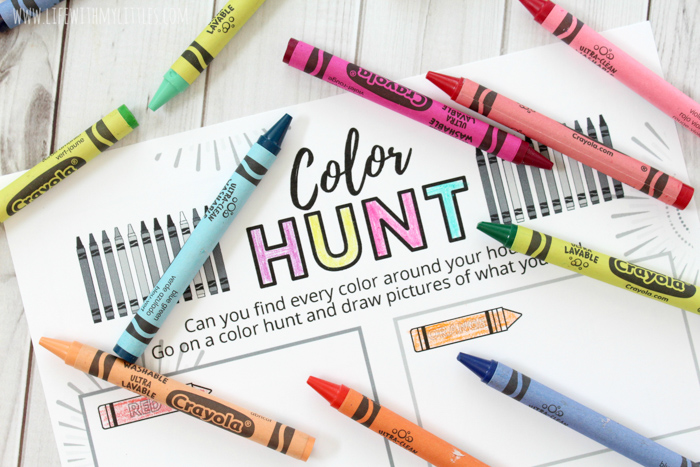 Just click below to download and print your own color hunt. Remember, it's double-sided, so don't forget to adjust your settings when you print it!
I hope everyone is staying safe and staying busy while we're all at home! And until we can get out again, I hope this fun at-home color hunt can keep you busy for a while!