These American flag handprint tees are super easy to make and are the perfect DIY shirts for the 4th of July!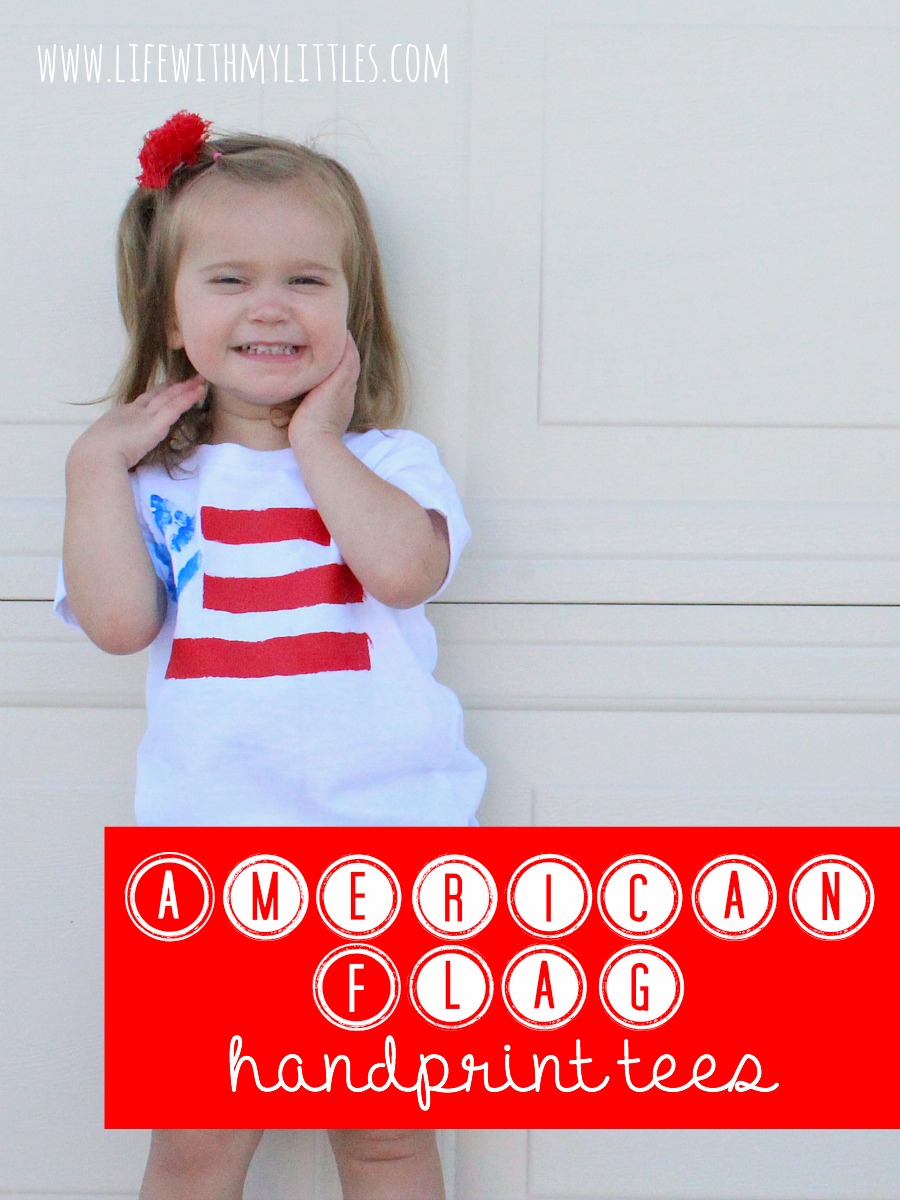 The Fourth of July is one of my favorite holidays. It's also my dad's birthday, so growing up it always was a special day for our family.
Last year I got the idea for these adorable shirts while at our city parade. I saw someone with one that was similar, and I knew that I had to make my own. So here we are! They came out even cuter than I expected, and they were super easy! I even got my husband in on the fun!
All you need for this simple DIY USA flag handprint tee is a plain white shirt, blue and red puff paint (or fabric paint), a paper plate, a sponge brush, and some cardboard from a cereal box.
First, slide your cardboard in between the layers of your shirt where your picture is going to go.
Next, squirt some blue paint on your paper plate,
and paint some on your hand! Or the hand of your little in this case!
Now carefully stamp a handprint on the upper left-hand side of the shirt.
After the handprint dries, paint some red stripes next to the handprint
and one stripe under the handprint.
Let it dry completely and you are done! How easy was that!?
I am super excited to wear these shirts to all of our Fourth of July festivities this year. What could be better than matching shirts on one of your favorite holidays!?
I hope you guys get a chance to make these. I would love to see other people rockin' these tees next year!!