5 ways to keep kids safe at home by babyproofing the dangerous places in your house
This post contains affiliate links.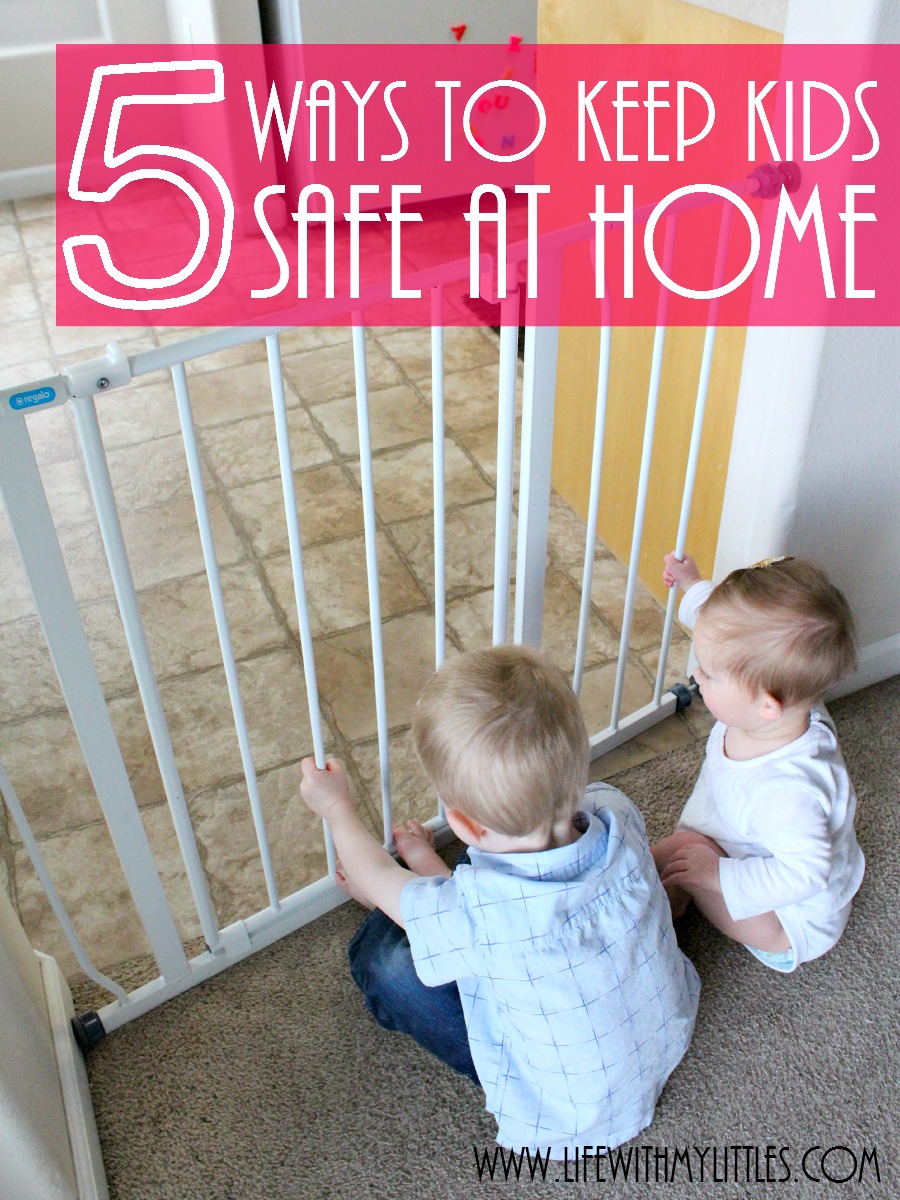 If you were going to be spending a lot of time somewhere, wouldn't you want to do your best to make sure it was safe for your kids? What if that place was your home?
As a stay-at-home mom, my littles and I spend a lot of time at home. And even though our home is pretty small (the joys of apartment living), there are still a lot of places that are dangerous for our kids. As babies learn to roll, then crawl, then walk, you find that there are a lot of new things that your kids can get hurt on. So we have worked hard to baby-proof and toddler-proof our home. Here are 5 simple ways to keep kids safe at home.
1. Deadbolt Locks. When we moved to Idaho, we quickly found out that the deadbolt on our front door is a lot lower than on our old door. And that means our toddler son can reach it. So instead of worrying about the day that our son is going to figure out how to unlock it and escape, we ordered the Safety First Secure Mount Deadbolt Lock
. It's a little bit complicated even for adults, and you have to squeeze both sides at the same time and twist to unlock it. Our son is never going to figure it out, and we can rest assured that he's not going to run outside and get hurt.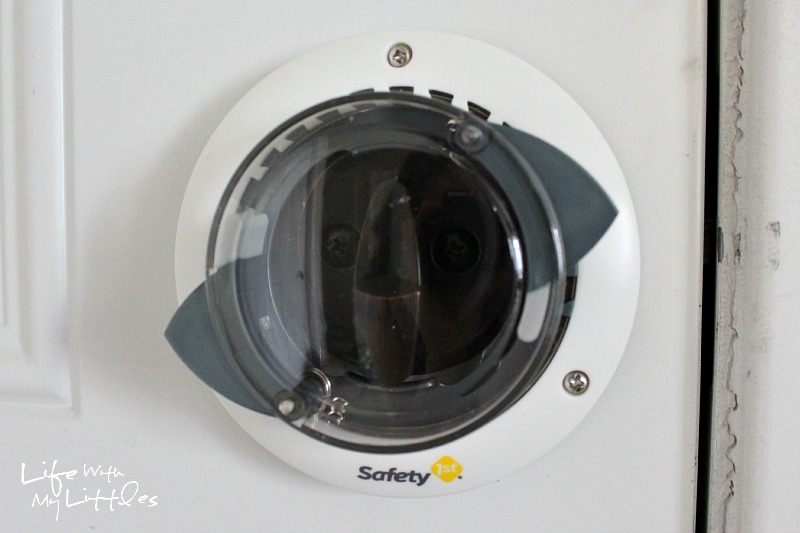 2. Cabinet Locks
. Since we don't have lots of shelving options, we had to put our cleaning supplies under the sink. And in order to make sure our son can't get in there and get in trouble, we use the Safety First Magnetic Locking System
. Unlike standard cabinet locks where you can partially open the doors and then have to push down a button, these use magnets to unlock. And if you don't have the magnetic "key," then you can't open the cabinets. We put our key on the top of our fridge where it's safe. The locks we bought actually are supposed to be screwed into the cabinets, but since we live in an apartment and can't do that, we use removable command strips
to secure them on. They work great, and we can rest assured that even if our kids get in the kitchen, they won't be getting into any dangerous chemicals.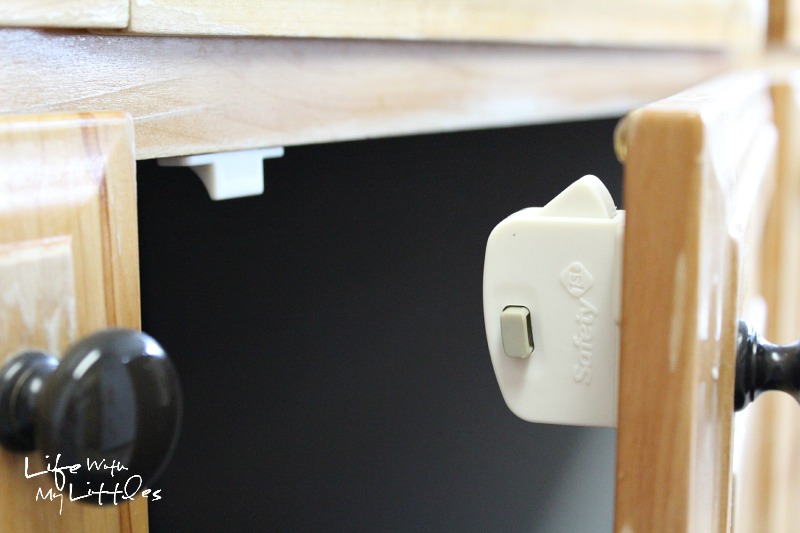 3. Baby Gate
. We actually have two of these because we loved our first one so much. We used to have stairs in our apartment, so we had them at the top of the stairs, and then we also keep one in the entrance to the kitchen (which is where ours is now). We love our Regalo Super Wide Walk Thru Gate
because it's easy to open if you know how to do it, and since it's the wide one, it can fit anywhere up to 50″. They are pretty sturdy too, and since they are made of metal instead of wood, they will last a long time. And it's a great way to keep our kids out of the kitchen, especially while we are cooking dinner and have the oven or burners on!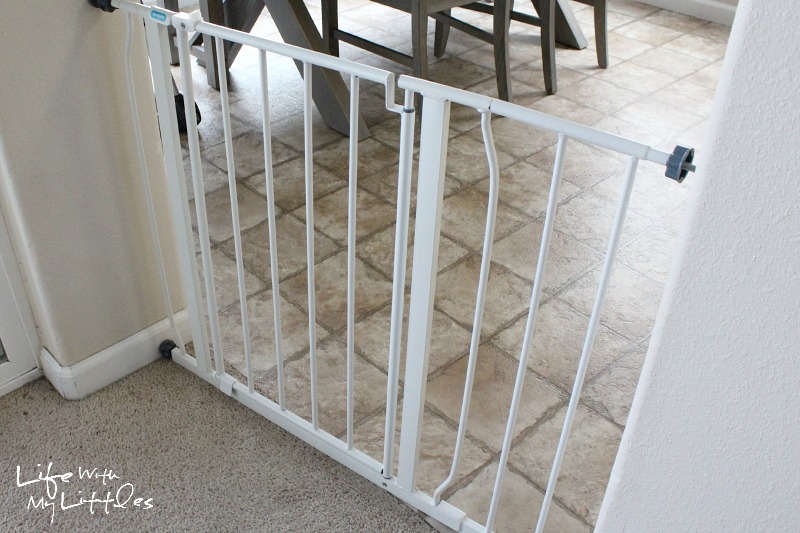 4. Door Locks
. In our old apartment, we had round door handles and so we used door knob covers
, but now that we have lever handles, we have to use lever handle locks
. It's nice that there are door locks for both kinds of handles, though. These are great because if there is a certain room (like the bathroom or laundry room) that you don't want your child to get into, put a door lock on it and bam! Off limits! This is an easy solution to the "don't go in that room" scenario that seems to happen in every home when you have kids.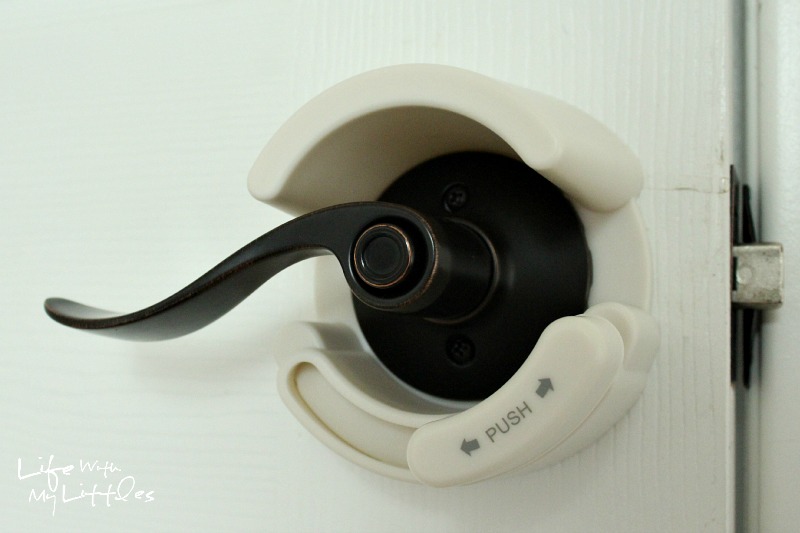 5. Bar on Sliding Glass Door. Okay so this was a total hack but I just used a simple wood bar cut to size to make sure that our son can't get outside through the sliding glass door. I know you can buy metal rods and stuff to do this, but a cheap wooden rod from Walmart works just as well! Our sliding door has a weird lock, and it looks pretty easy to open. And even if it is open, I can't leave our son in the room unless I know he can't get out (because let's be honest, I love having a breeze blow in during the summer!). So I cut this little wooden rod just a little bit so that even if the door is open, our son can't open it enough to fit out of. Genius!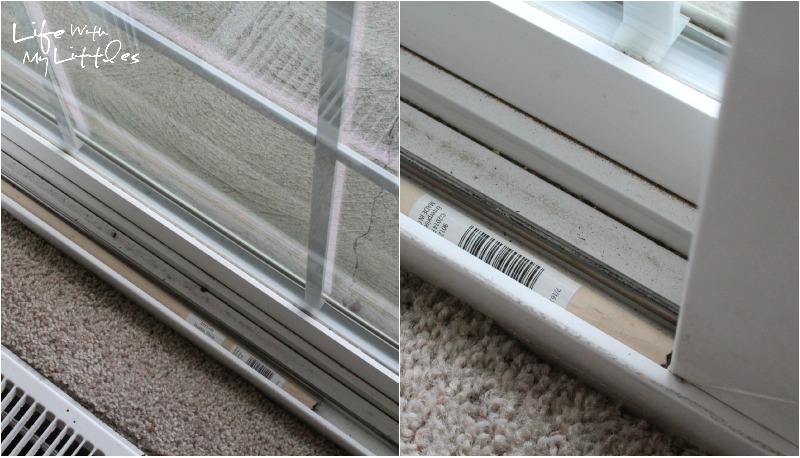 As parents, we all want our kids to be as safe as possible, and that includes when they are at home. These are just 5 simple ways to keep kids safe at home. With a little smart thinking, you can make sure that your kids can stay away from dangerous places in your home, and ease your mind when you can't watch them every second.
Do you have any other simple ways to keep kids safe at home? Let me know!