19 unique advent calendars perfect for everyone on your Christmas list! So many fun advent calendars for every interest and every family!
UPDATED FOR 2021 WITH 2021 CALENDAR LINKS!
This post contains affiliate links.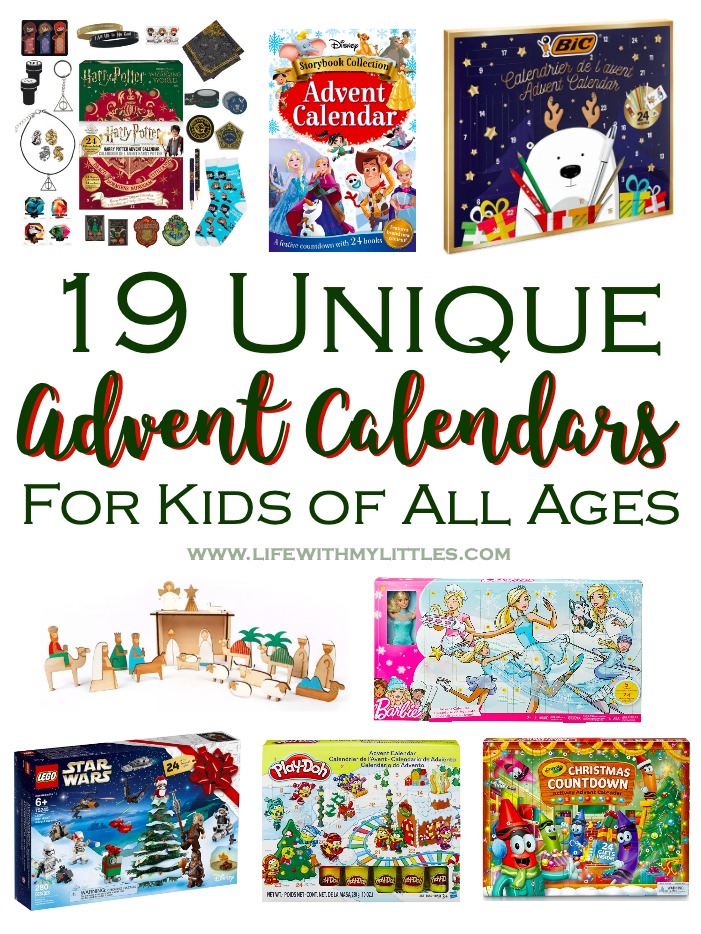 Remember the little chocolate advent calendars from childhood where you'd open a tiny little paper door each day in December and behind it would be a small little chocolate, usually in the shape of something Christmasy?
I know they still exist (we've done them with our kids before!), but advent calendars have really stepped up their game in the last few years! From socks to toys to books, there's really an advent calendar for every interest and age these days!
Back in August I pre-ordered the Disney: Storybook Collection Advent Calendar, and last week, it showed up! Mamas, we haven't even started it and I love it so much! It's huge, great quality, and has 24 mini Disney storybooks inside from our favorite Disney movies. We already peeked at number one and it's 101 Dalmatians!
Today, I thought it'd be fun to share some other awesome unique advent calendars that I found online, both for kids of all ages and interests! No disrespect to the classic chocolate advent calendars (we might grab a few of those this week, too), but these ones look like so much fun!
19 Unique Advent Calendars
Disney: Storybook Collection Advent Calendar
Crayola Christmas Countdown Activity Calendar
LEGO Star Wars Advent Calendar
Disney Pixar Cars Advent Calendar
24 Days Christmas Advent Calendar with Fashion Jewelry
Bonne Maman Mini Fruit Jams and Spreads Advent Calendar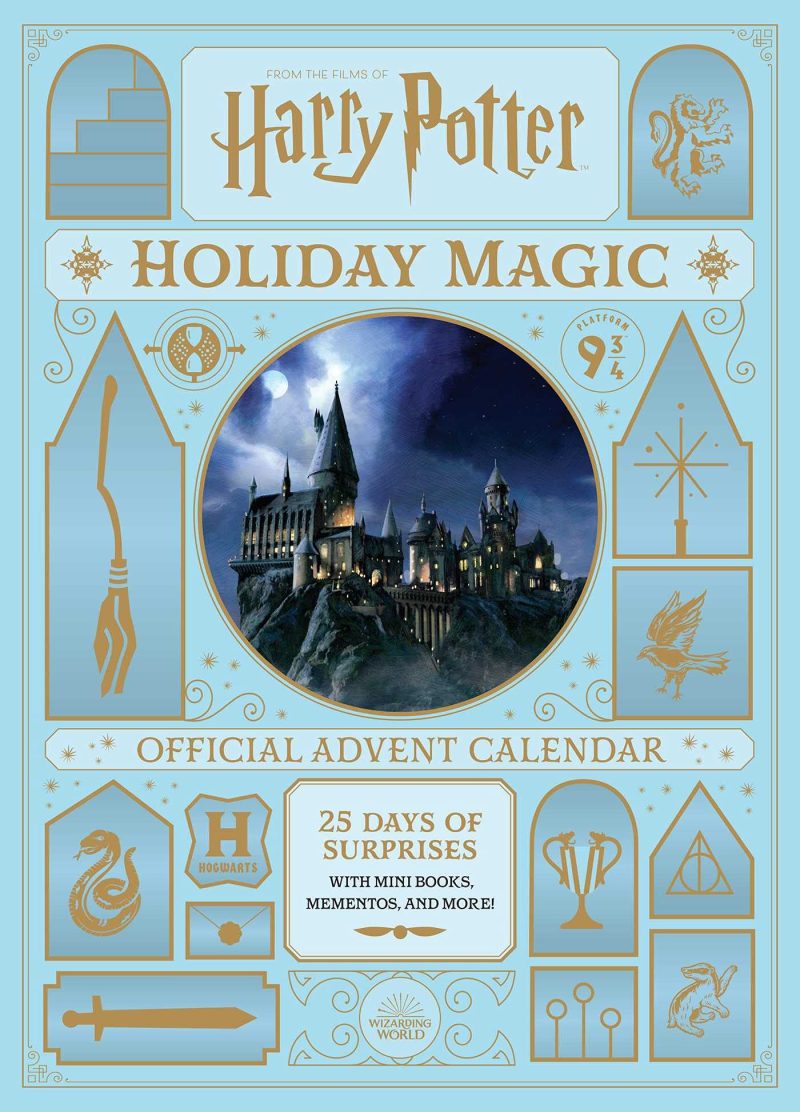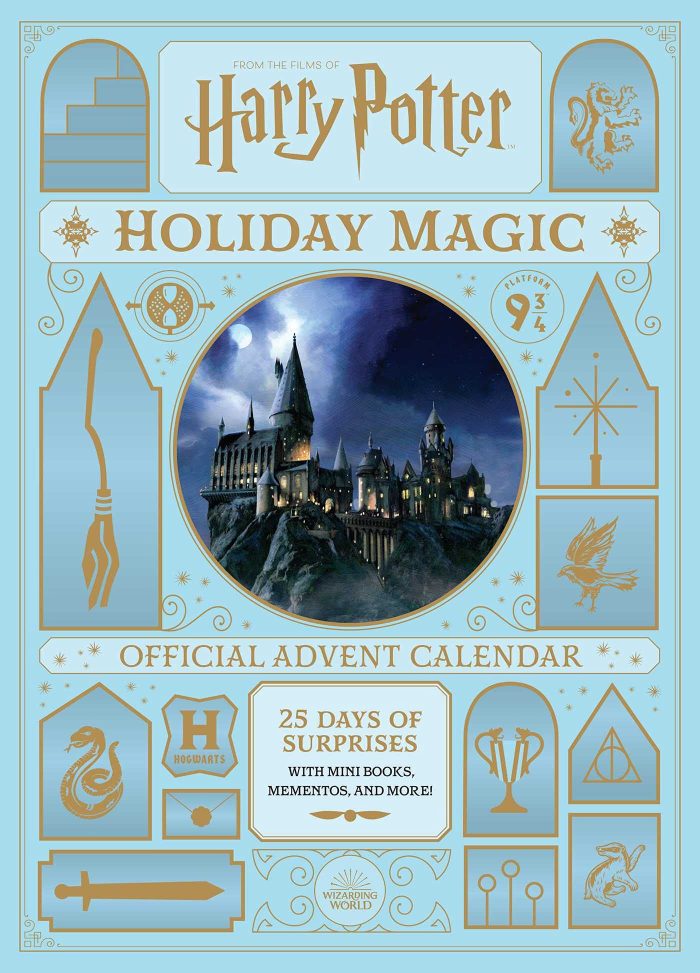 Harry Potter Holiday Magic Advent Calendar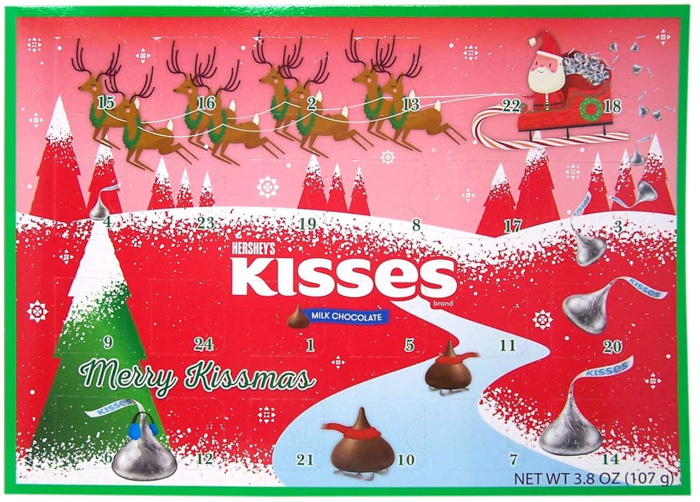 Chocolate Kisses Candy Filled Advent Calendar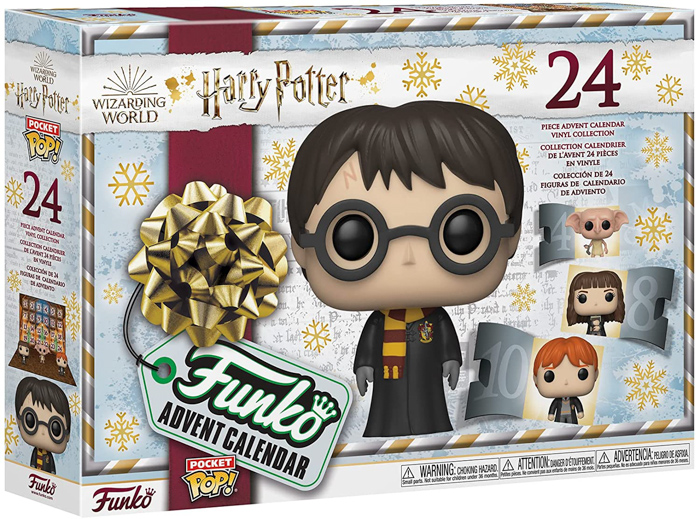 Funko Harry Potter Advent Calendar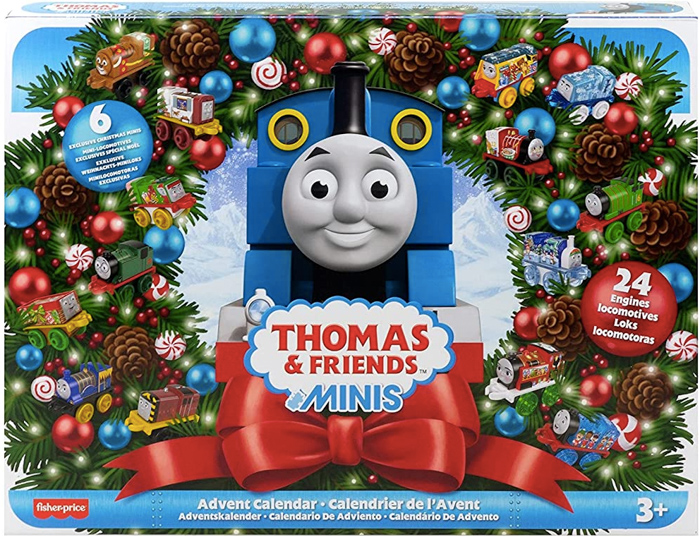 Thomas & Friends MINIS Advent Calendar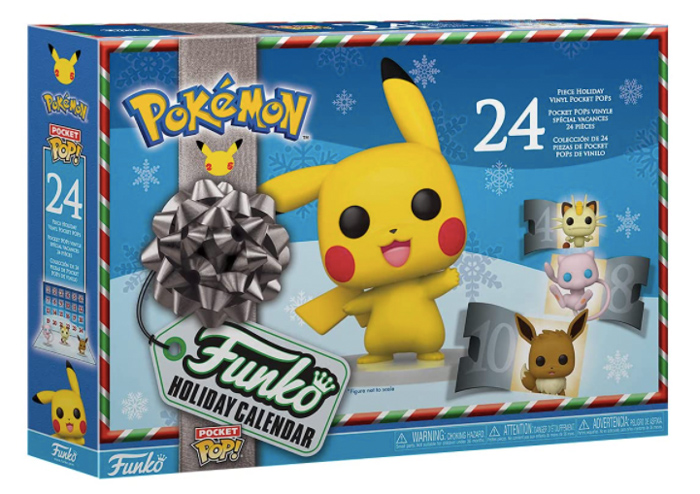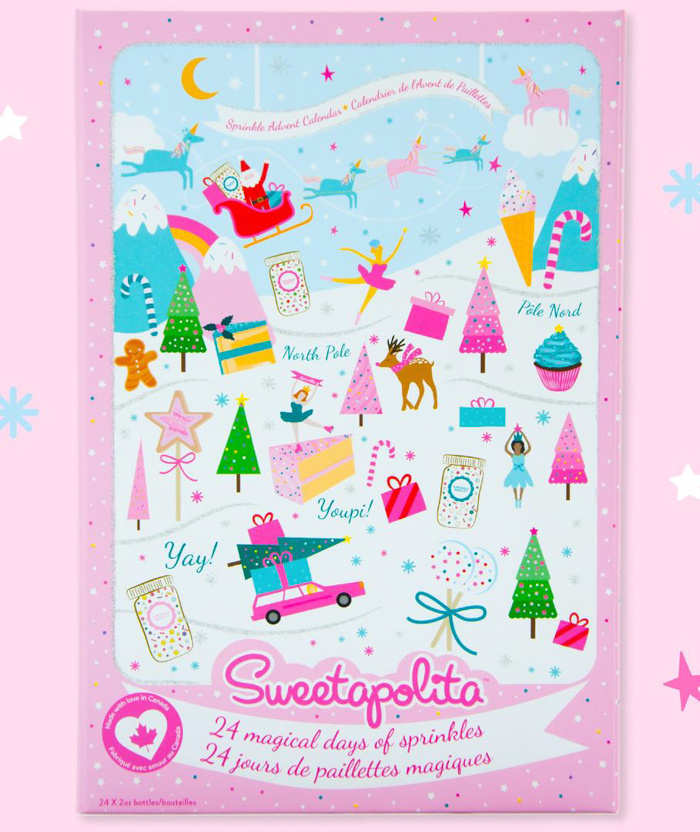 Sweetapolita Sprinkle Advent Calendar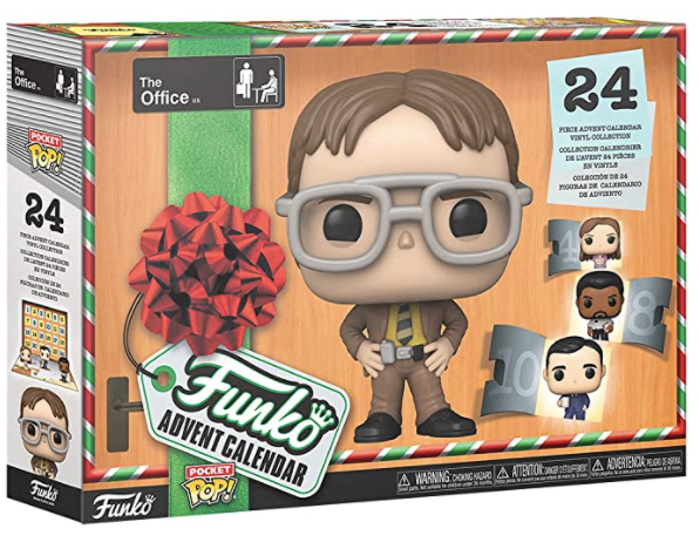 Funko The Office Advent Calendar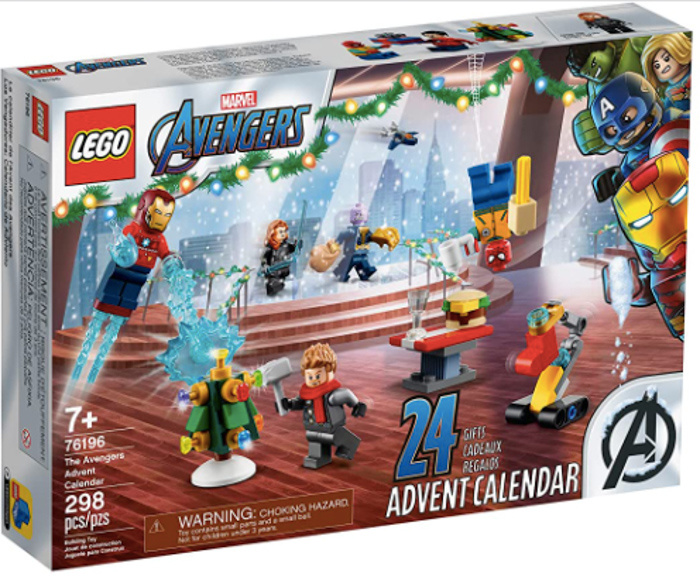 LEGO Marvel The Avengers Advent Calendar
I also want to note that there are a bunch of awesome sock advent calendars at Target right now, and you can find more online, too. So if none of these spoke to you or if you just want to do socks for everyone in the family, that's a fun advent calendar idea, too!
Hopefully at least one of these unique advent calendars will work for your family. I honestly wish I could buy several of them (maybe one year!), but I'm 100% happy with our Disney Storybook Collection calendar. I can hardly wait to start reading the stories each night with my kids!