This shop has been compensated by Inmar Intelligence and its advertiser. All opinions are mine alone. #CleanHealthyBold​

There are 7 things moms should do before school starts every day, whether that means sending kids to school, distance learning, or homeschooling! If mornings are a struggle, try implementing these 7 things to start your day off right!
Over the summer (and honestly, the last few months of the 2019-2020 school year), we didn't have any sort of routine. We woke up whenever, we got ready whenever, and we left the house whenever. It was exactly how summer should be.
When we made the decision to homeschool this year, I knew that things were going to have to be different. We recently had our first day of school, and I've tried to really be purposeful in our mornings before we start school so that our day starts off as good as it can.
It's hard to focus on school when there are things in the back of my mind that have been left undone! Because of that, there are a few things that we always do in the morning to make sure that we can give 100% to school every day.
7 Things Moms Should Do Before School Each Morning
Breakfast
Obviously, we have to have breakfast before school! Everyone knows it's the most important meal of the day, and not only do my kids need breakfast, but I do, too! We all function a lot better (and nicer) when we've got full tummies!
Brush Teeth
Naturally, after we eat, we have to brush our teeth. I let the kids all brush their own teeth in the morning, to help them learn. After I brush my own teeth, I also use LISTERINE® Gum Therapy Antiseptic Mouthwash. It's available at Walmart (you can even get it via Walmart Grocery Pickup), so it's easy to buy a bottle when I order my groceries every week.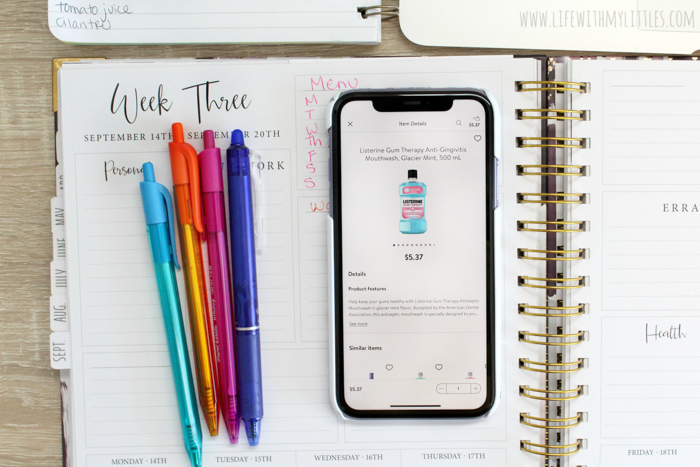 I've used other mouthwashes before, but this one is by far my favorite. Not only does it freshen my breath, but it helps reverse signs of early gum disease like red, bleeding, and inflamed gums (something my dentist has warned me about). It cleans below the gumline where brushing can't reach, and LISTERINE® Gum Therapy Antiseptic Mouthwash, which is ADA accepted, can lead to 4x healthier gums in 3 weeks versus brushing alone.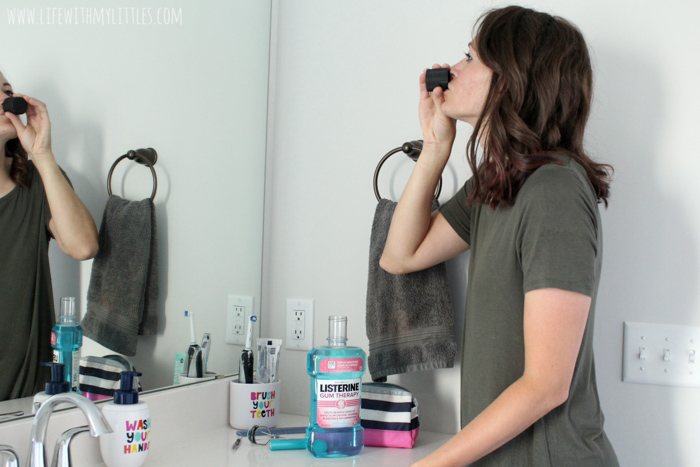 The older I get, the more I realize that I really need to take care of little things like my gums, so I'm glad I've got such an awesome and helpful mouthwash on my side!
Click this photo above to add LISTERINE® Gum Therapy Antiseptic Mouthwash to your Walmart.com cart!
Get Dressed
Last year during distance learning, I noticed a big difference between days that we wore pajamas all day and days that we got dressed. So now that we're homeschooling, getting dressed every day, even if my kids complain, is a must. They focus a lot better if they are actually dressed and ready for the day!
Get Myself Ready
This mostly just entails doing my hair and makeup, which are both pretty minimal. My hair holds a curl well, so I only have to curl it once or twice a week. And as far as makeup, a little mascara goes a long way!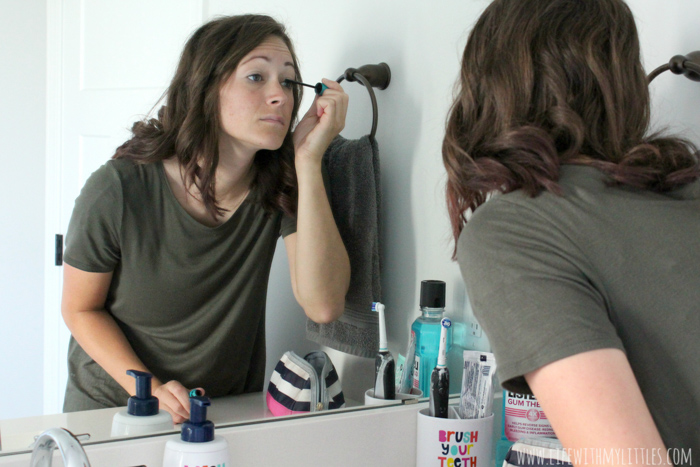 Make Beds
While I'm upstairs, I make my bed, too. I can't stand going through the day passing by unmade beds. My kids know they have to make their beds before we start school, too!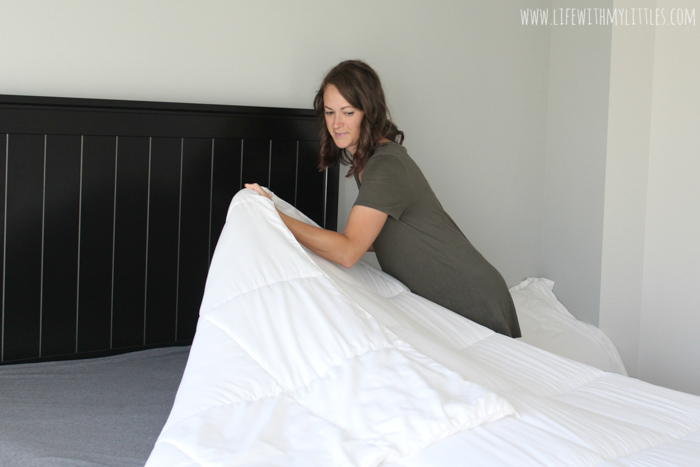 Open the Blinds
Our house has a lot of natural light, and I take full advantage of it! Opening the blinds every morning makes such a big difference, and it helps me feel like I'm ready for the day ahead!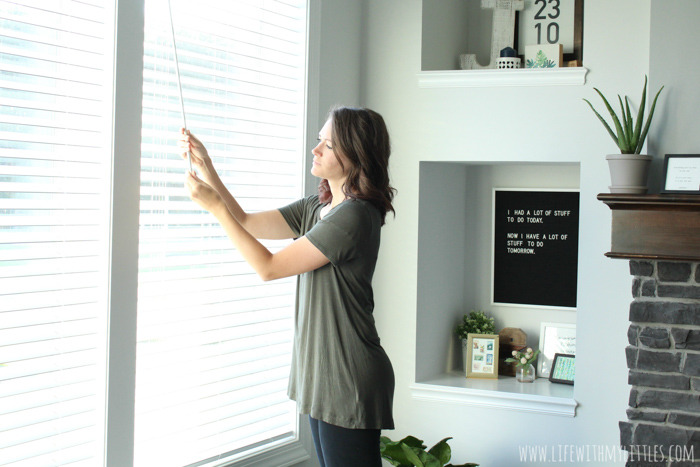 Unload the Dishwasher
The last thing I have to do every day is unload the dishwasher. We run it every night, and I feel a lot more focused if the sink isn't full of dirty dishes when we start school! Sometimes I enlist the help of the kids, but sometimes I just do it myself!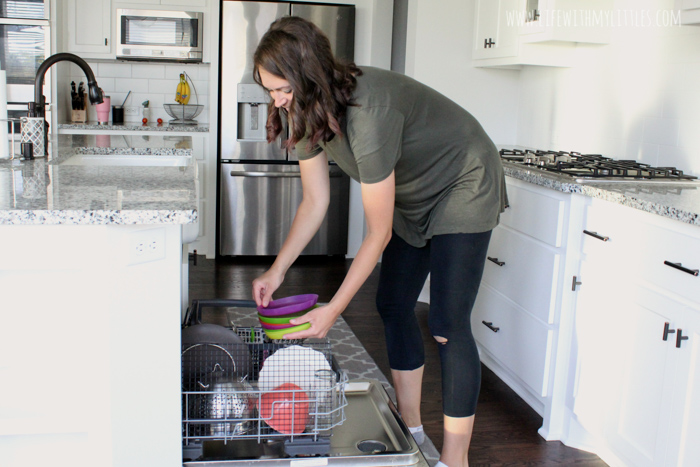 Our days usually start off a lot better when we get all these things done before starting school. We're all focused and feel like the day has begun. Especially now that we're homeschooling, we need all the good vibes that we can get!
However school looks like for your family this year, these 7 things moms should do before school are sure to help start you off on the right foot!