Want to know the real secret to potty training your toddler? It's a lot easier than you might think! Read all about it here.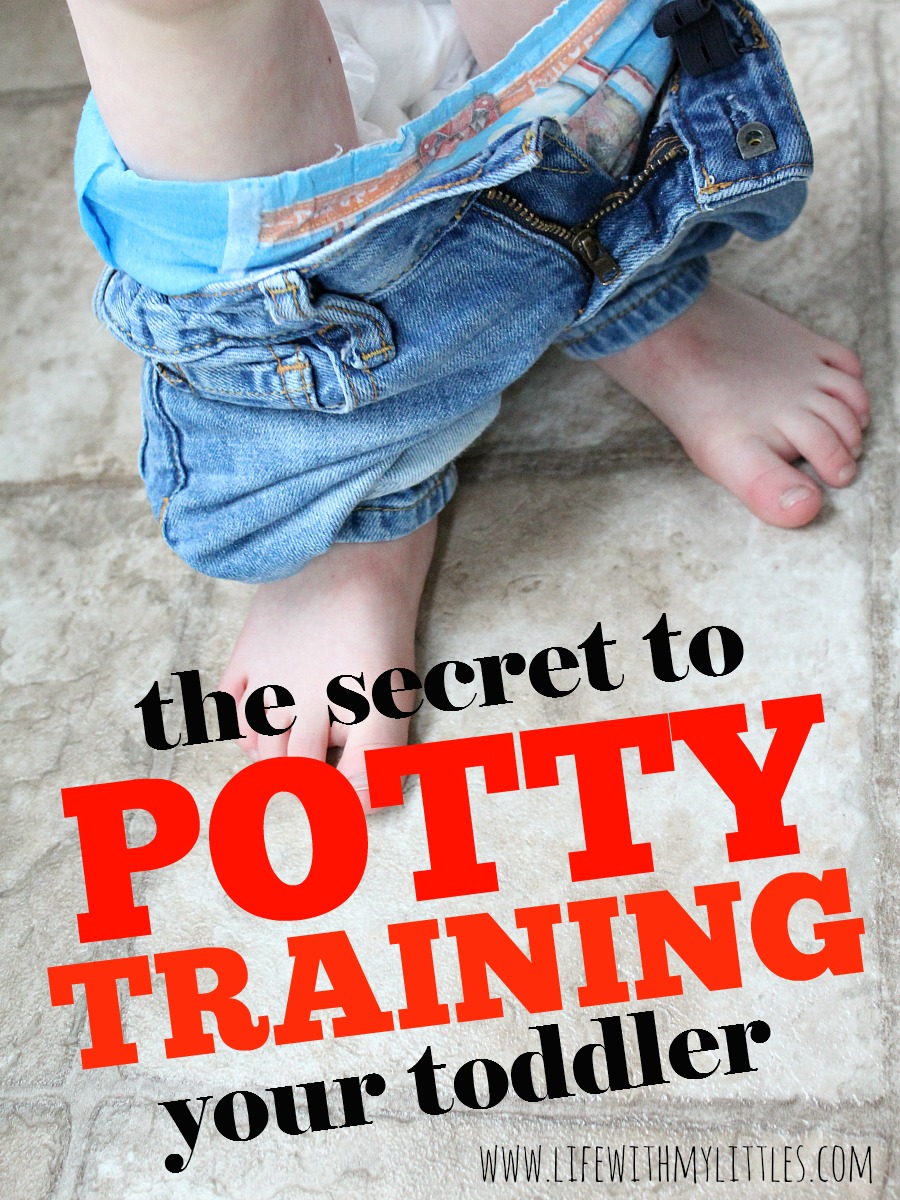 Right after my son turned 2, we tried to potty train him. I read some potty training books and blog posts all about how to potty train boys. I thought we were ready. Turns out, my son wasn't.
We suffered through several days of pee on the floors, multiple outfits changes every day, and several sticky, poopy undies that I just threw in the trash.
My son wasn't ready.
So we waited a few more months, and when he was 2 1/2, we tried again. And guess what? He was ready.
You're probably asking what the big secret to potty training is. That's why you're here, right? Well here it is.
Wait until your child is ready.
You might be ready when your baby is 2, or 2 1/2, or 3, or whenever. But if your child isn't ready, it's not happening.
Yes, it can be super frustrating and hard to be patient, but every child is different, and every child will be ready for potty training at a different age. You just have to wait for it. Otherwise, you are going to get a ton of pee on the floor and a whole lot more laundry to do.
And lest you think that once your child is ready it's going to be easy, let me just stop you there and say it's still going to be hard. You are still going to have to clean up a few accidents and do some extra laundry, but if you are patient, it will all end in a potty trained child.
I know there are lots of posts saying they have tips for how you can potty train your kid in 24 hours or how taking their diaper off and letting them be free will help them be potty trained in a week, and that might work for some kids. But I think for the vast majority of kids, it won't. And if it doesn't, that's okay.
Just be patient. Try some other things, and if it still isn't working, just take a break. And wait until your child is ready.
Because when they are, they'll figure it out. They can't wear diapers forever!