There's one secret nobody will tell you about motherhood, and this mama is finally going to share it with you.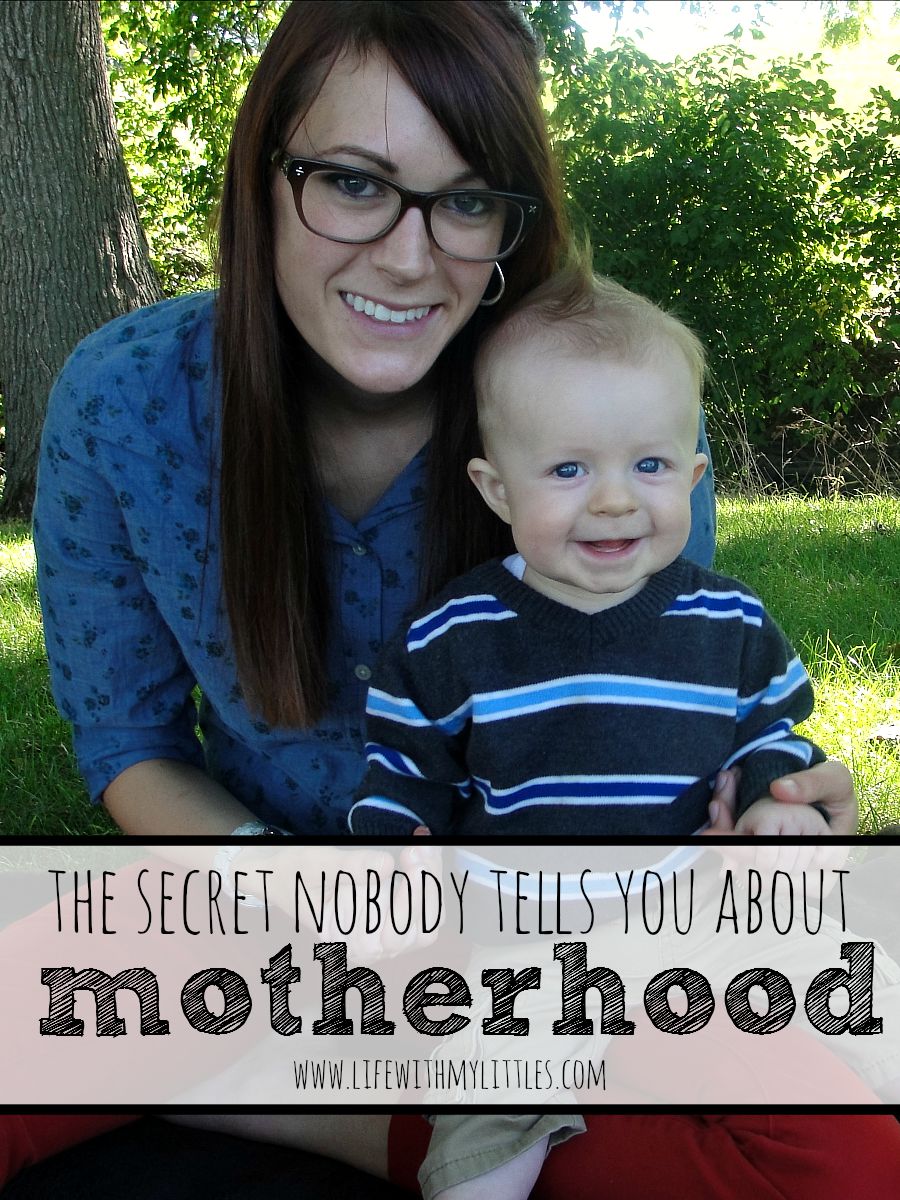 When people give you parenting advice, there's one big secret nobody tells you about motherhood. One thing that other moms won't ever tell you. Your own mom hasn't even told you, because she doesn't want you to know the truth about her parenting skills. I've been a mom for 2 1/2 years, and I only just realized this big secret a few nights ago.
Nobody knows what they are doing.
You can read all the parenting books you want, talk to all your friends and family, and think you are completely ready to raise a child. But as soon as you take that baby home from the hospital and realize it's just you, your spouse, and your baby, things get real. You are 100% responsible for not only keeping a tiny person alive, but teaching them how to be a person. A PERSON. And it's terrifying.
Maybe you come to this realization the first time your baby cries and cries and cries and you can't figure out how to stop it. You try feeding her, checking her diaper, and feeling her forehead, and when nothing seems to be wrong, you Google "reasons my baby is crying" to try and figure it out. Because honestly, you have no idea what to do.
Or maybe during the first time your child starts choking on some food and you panic, trying to remember the CPR you learned in your babysitting certification class 15 years ago, just in case things go downhill. But the whole time you're praying that it won't get that far because if it did, you doubt you could even do CPR right 15 years ago.
You might realize you have no idea what you're doing the first time your baby gets a barking cough in the middle of the night and is wheezing so bad she can't sleep. You vaguely remember your mom holding you close while standing outside in the winter air, trying to get your tiny lungs to clear. So you grab a blanket and brave the cold, hoping that it's going to work, but having no idea if it will.
Even moms who have more than one child will run into situations that they have no idea how to handle. Every child is different, and with their unique personalities come new challenges. And you will have no idea how to deal with them.
You would think that the longer you are a mom, or the more kids you have, the closer you would be to figuring out how to be a mom. But as your children start school, learn to drive, and get their first girlfriend or boyfriend, you quickly realize that you have no idea how to handle these situations, and the length of time you've been a mom makes no difference. You'll still run into new challenges after your kids are married and have children of their own, because it's all new territory.
Nobody knows what they are doing.
But that's okay, because we can learn from each other, help support each other, and give advice, even if it doesn't help at all (because it probably won't).
The good news is that even though you have no idea what you are doing, you can know without a doubt that you are a mother, and that is enough. Trust your intuition, ask for help when you need it, and love your children with all your heart. We make mistakes every day, but we keep trying and we never give up. Because we love our kids, even when they give us heart attacks by breaking open thermometers and falling out of shopping carts at the store.
Bad things are going to happen, but you'll face it and succeed, because you're a mom.