Super easy and cute lollipop ghosts! These are so fast to put together and make the perfect Halloween party treat! And you can make this craft with your kids!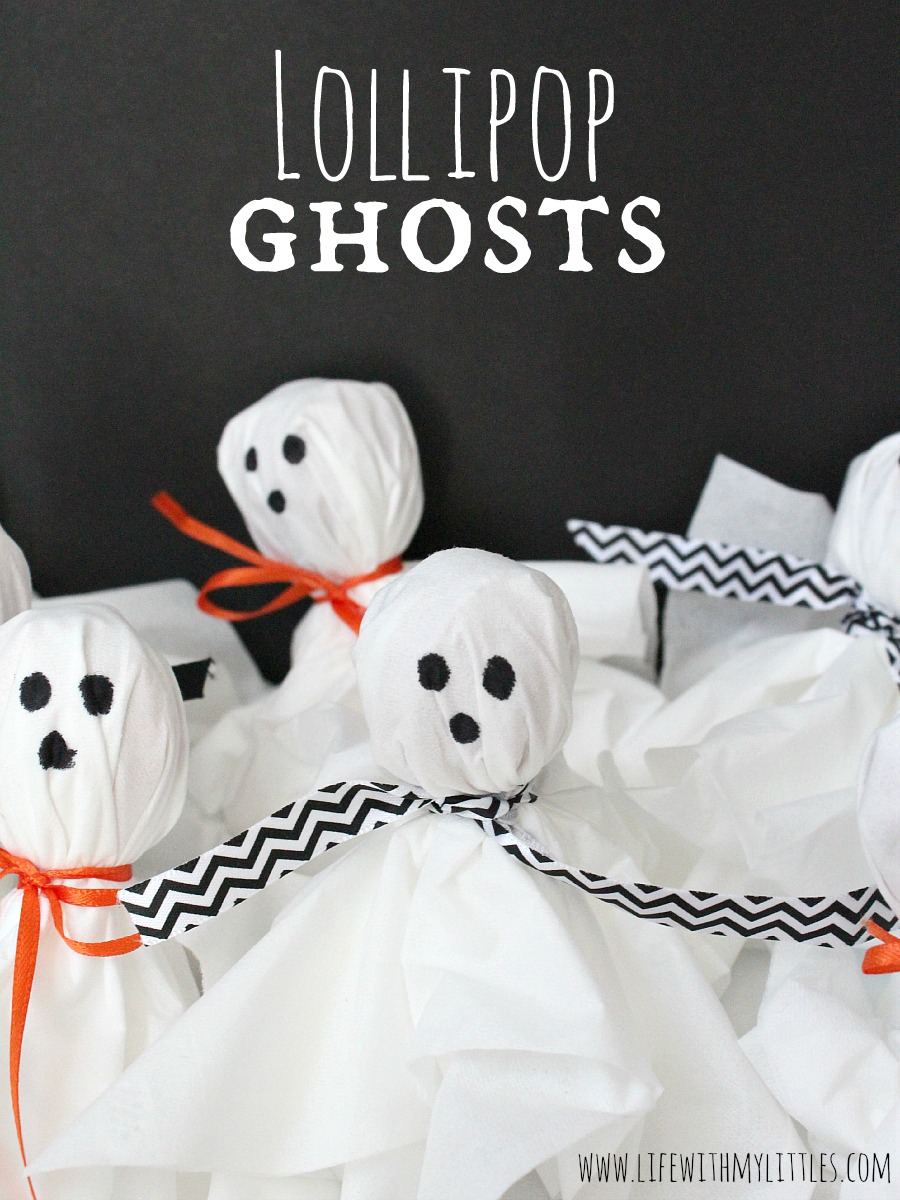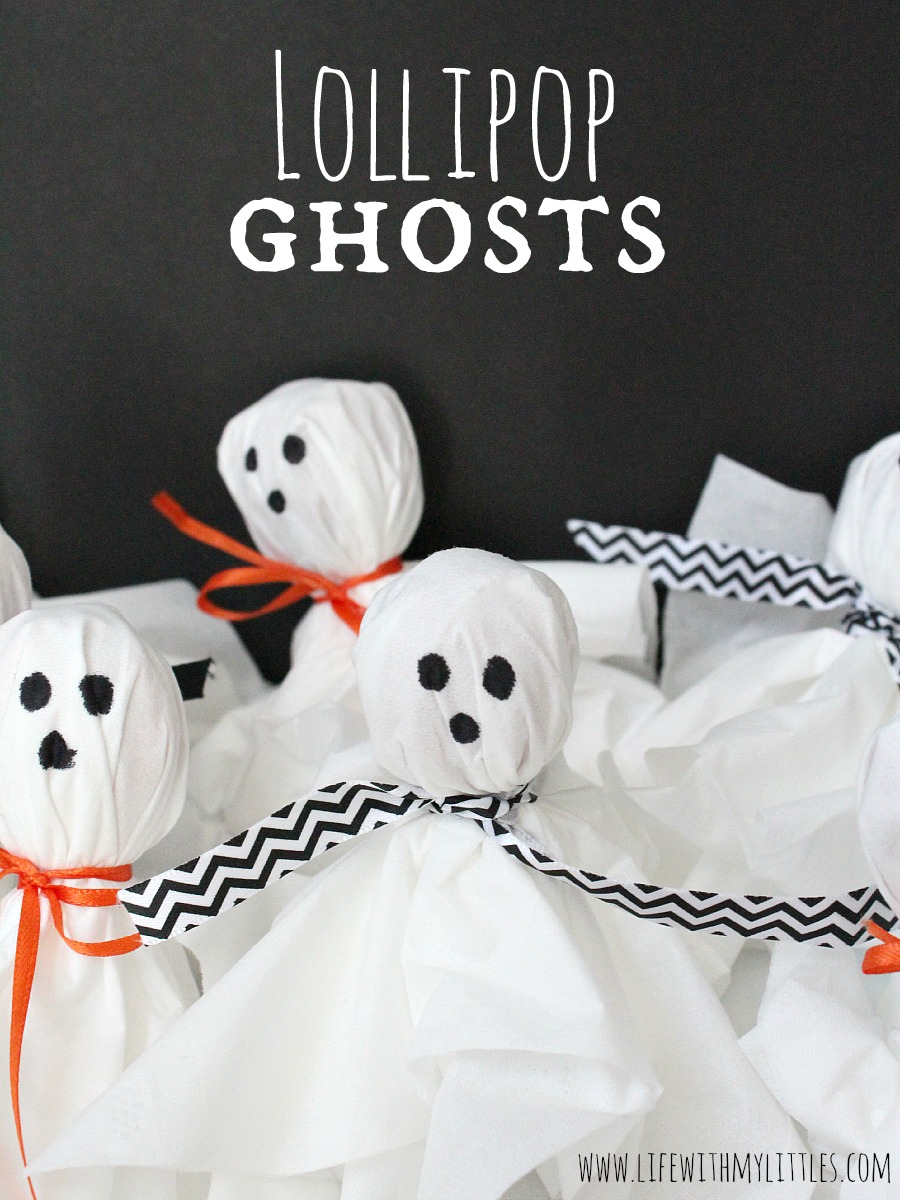 When I was little, my mom would make these adorable little lollipop ghosts every Halloween. My sister and I loved them, and when we got older, we helped her put them together. They are such an easy, fun treat, and they are perfect for any Halloween party!
Not only are these lollipop ghosts like the cutests ghosts ever, but they are incredibly simple to put together.
Start with a lollipop (my mom always used Tootsie Pops).
Take two tissues and lay them on top of each other.
Put your lollipop in the center and cinch at the base.
Tie with a ribbon.
Last, draw a little ghost face on with a permanent marker.
And that's all! I told you they were easy! And I just love the way they look!
Next time you're looking for a fun Halloween neighbor gift or a classroom party treat, just make these! I'm sure they'll be a hit!