Seriously the best guacamole recipe ever. I think it's the reason we get invited to parties! And it's so easy!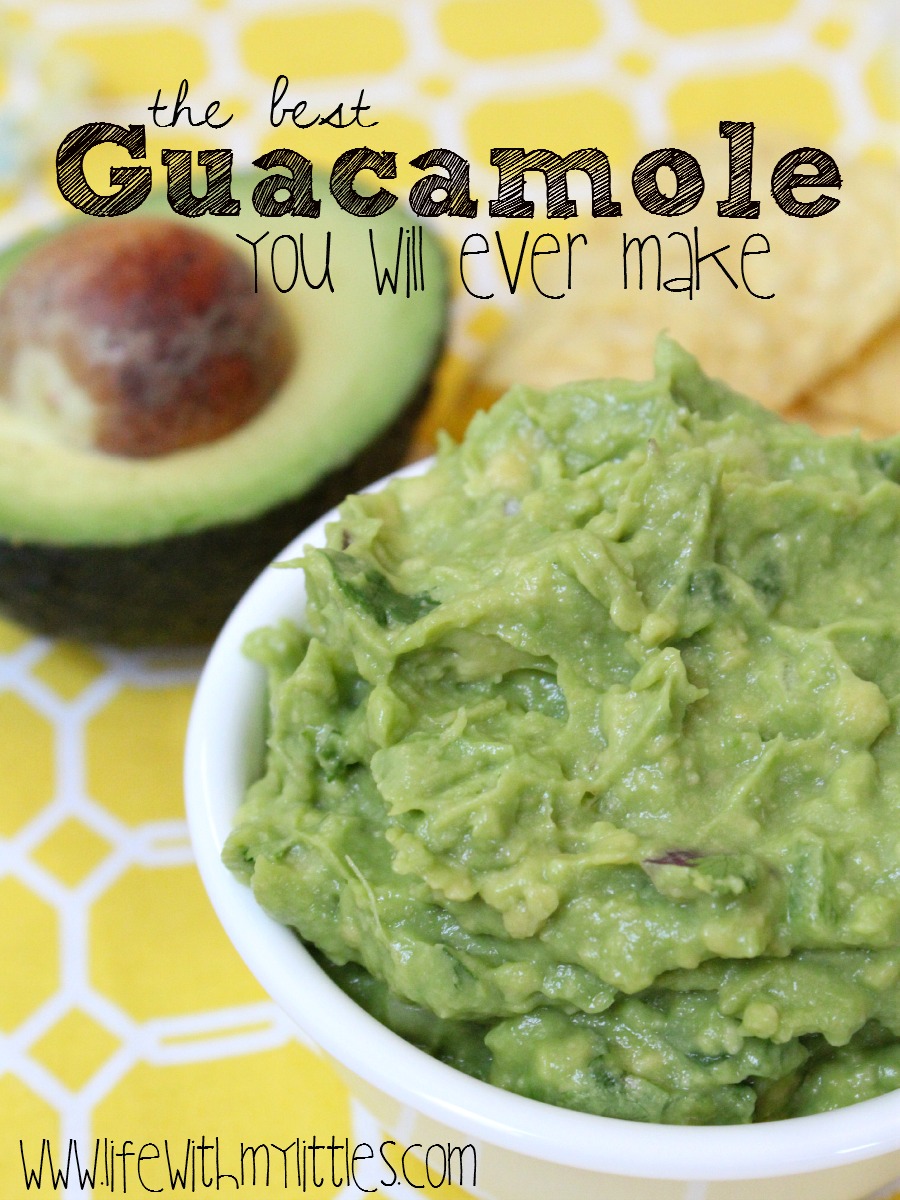 Something you need to know about me is that I love guacamole. I don't just like it, I love it. So when I first tasted this guacamole, I knew it was a winner. I first found the recipe on Oprah's website, and after a few changes, this is still my go-to guacamole recipe.
Honestly, I think sometimes it is why we get invited to parties. Recently, our friends have taken to adding it to their burgers, and I usually have to make a double batch so there's enough to go around. Since I have changed a few things over the years, I thought I would share it with everyone! Plus, it's the perfect Super Bowl side!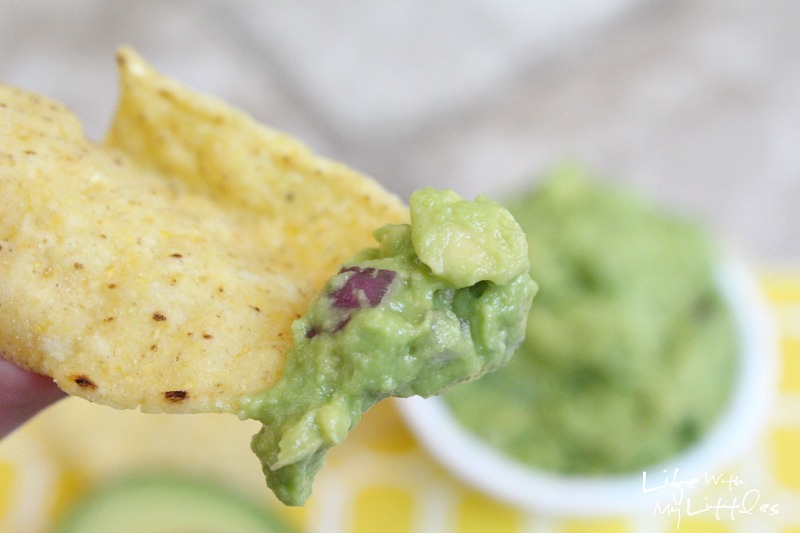 Okay, so I really do think this is the best guacamole you will ever make. I am not lying when I don't even know how many times I have been asked for this recipe. And it comes out perfect every time! You really will love it!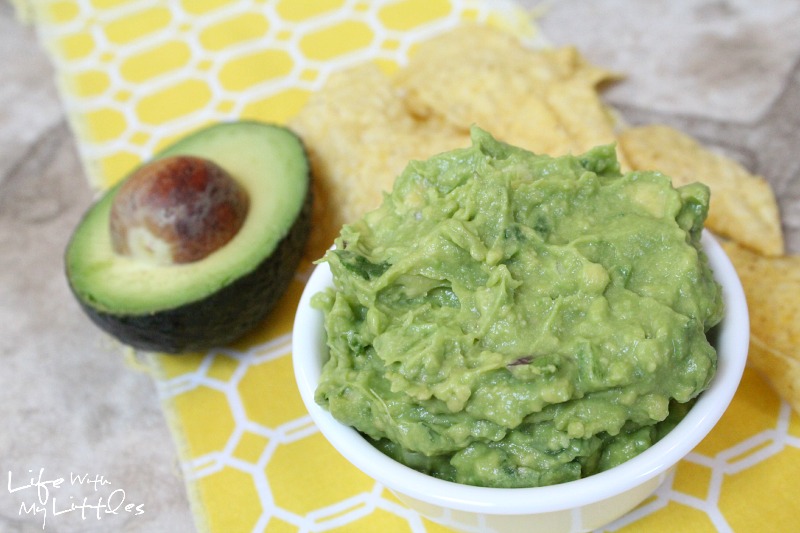 I mean really, how can you not want to try that? To make this guacamole, first mash four avocados in a medium-sized bowl.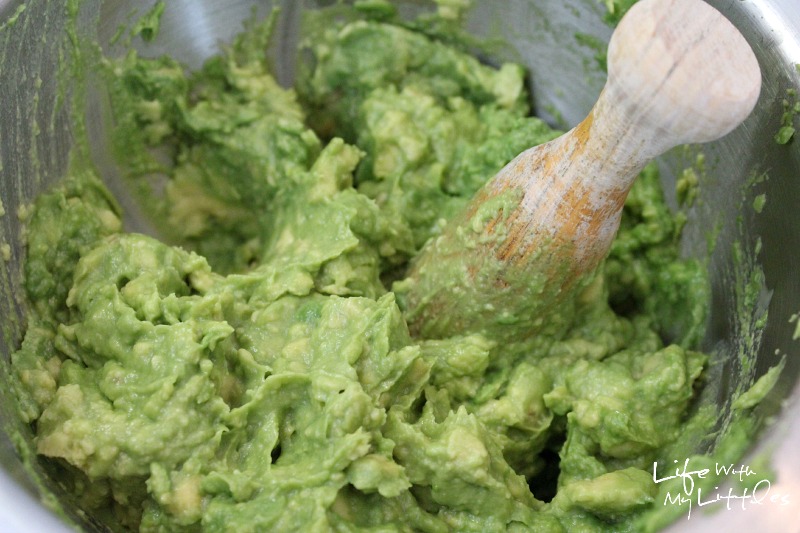 Next, chop 1/2 c. red onion.  Remove the seeds from one serrano pepper, and cut it in half, and half again. Then finely chop the pepper so the pieces are small. Wash a bunch of cilantro, remove the leaves, and chop the leaves up into tiny pieces. You will need 2 Tbsp. of finely chopped cilantro. Add in the minced garlic, salt, and lime juice, and mix it all up!!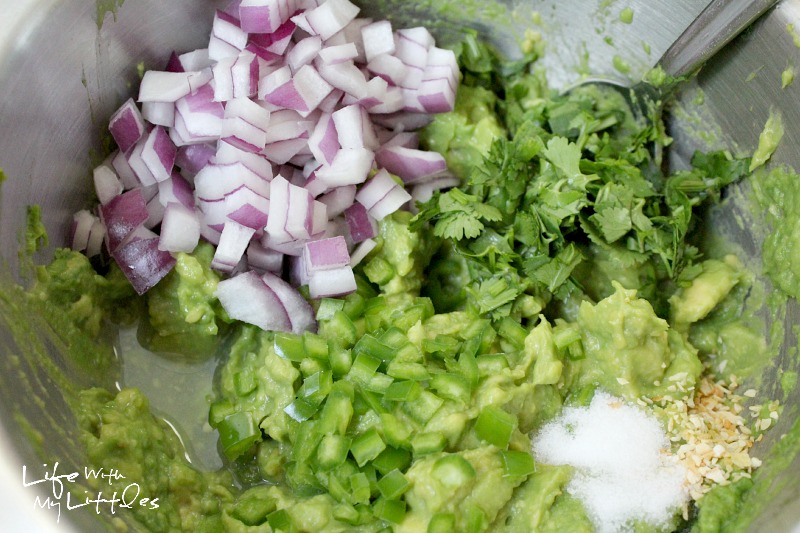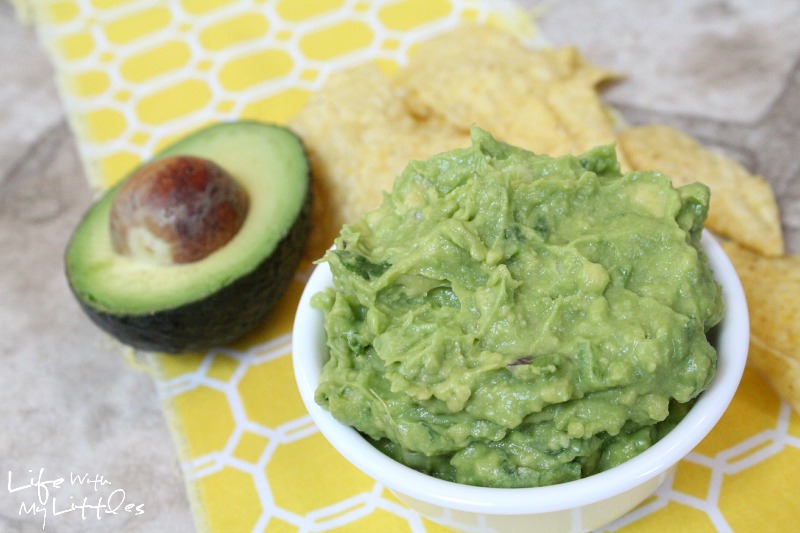 Yield: 4 servings
The Best Guacamole You Will Ever Make
Prep Time: 15 minutes

Total Time: 15 minutes

Seriously the best guacamole recipe ever. I think it's the reason we get invited to parties! And it's so easy!
Ingredients
4 ripe Hass avocados
1/2 c. chopped red onion
2 Tbsp. finely chopped cilantro
1 finely chopped serrano pepper
3/4 tsp. salt
1/4 heaping tsp. minced garlic (seriously, overflowing please)
Juice of 1/2 lime
Instructions
Mash up the avocados. You can make it more chunky or more smooth. It just depends on what you like.
Add the next five ingredients and mix well.
Add the lime juice and mix well again.
Cover with saran wrap and refrigerate for at least 30 minutes so the flavors can all blend together.
Serve with tortilla chips, on salads and burritos, on burgers, or with quesadillas. It's really good on almost anything.

I hope you get a chance to try out this amazing guacamole! It really is my favorite guacamole recipe ever, and definitely one of the recipes the Mister brags about the most! Enjoy!