What to keep in your diaper bag during the summer: smart essentials to pack in your diaper bag when you will be outside a lot!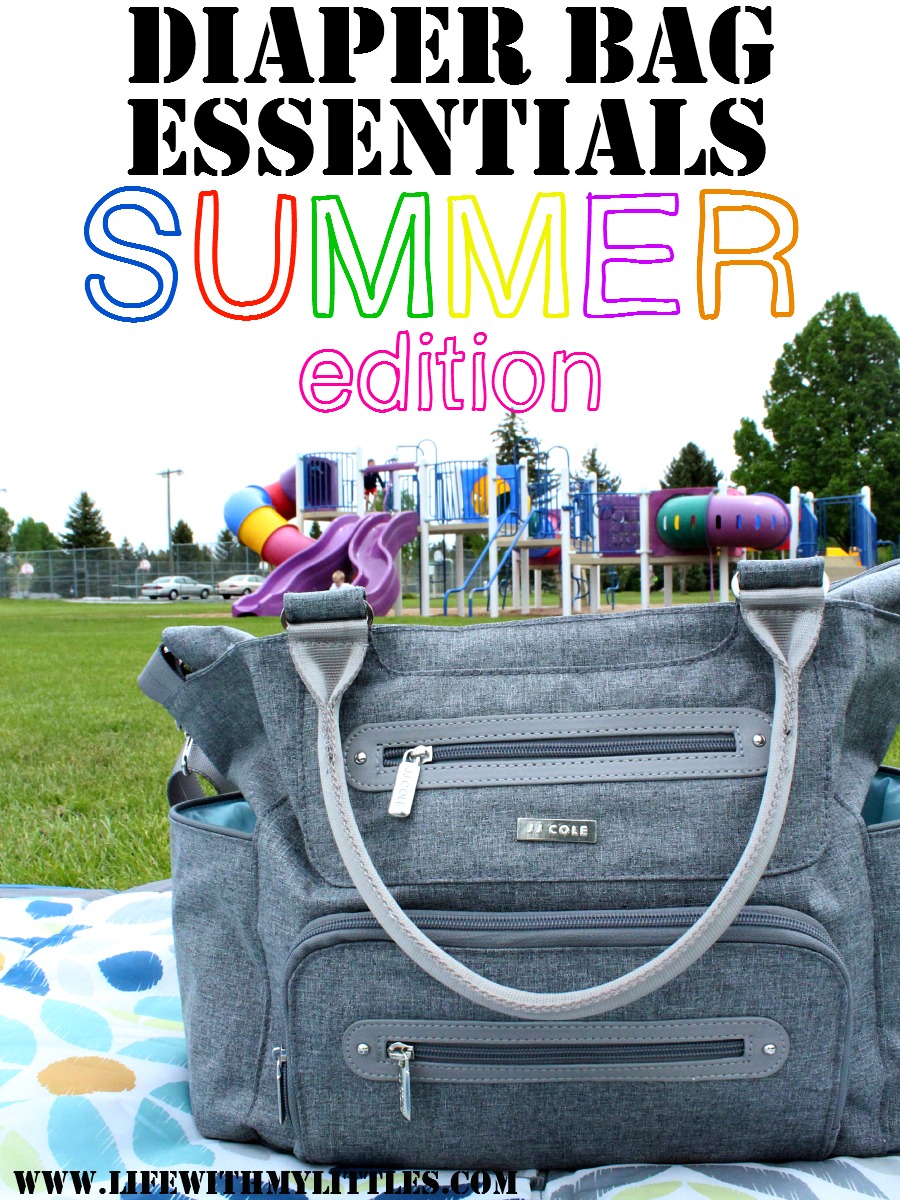 I don't know about you, but I am so ready for summer. Winter seemed like it lasted forever, and now that it is getting warm, we are loving going to the park, to the zoo, and on walks.
Even though summer isn't officially here, I've already figured out several extra things that I need to keep in my diaper bag that I don't need during the winter. Being outside adds a few extra elements to playtime, and if you are going somewhere to play outside, you will want to make sure you know what to keep in your diaper bag during the summer.
I've already shared my Diaper Bag Essentials for 0-6 months, 6-12 months, and toddlers, and today I want to share my Summer Diaper Bag Essentials!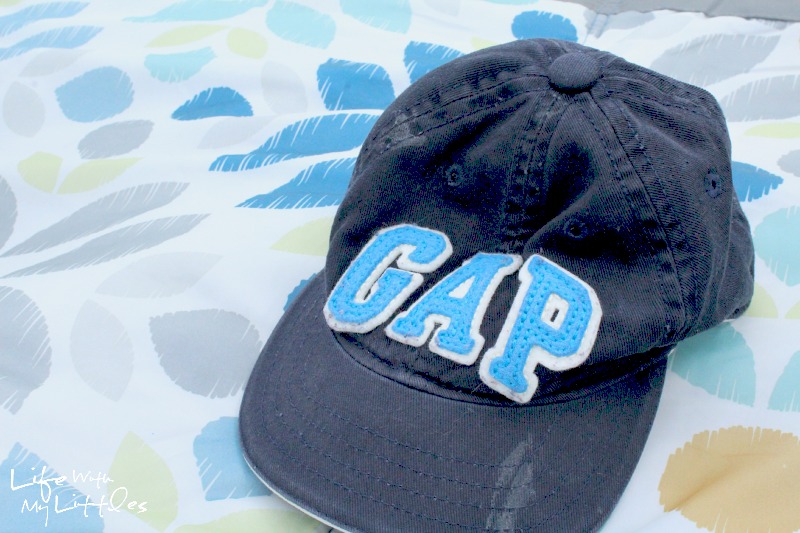 1. A hat. Most kids don't wear sunglasses. At least my kids don't. So having a hat on hand is really handy to keep sun out of little ones' eyes. Little J has a cute little hat that he loves to wear when we go outside, and it helps shield his eyes, and even protect his super blonde head from the sun.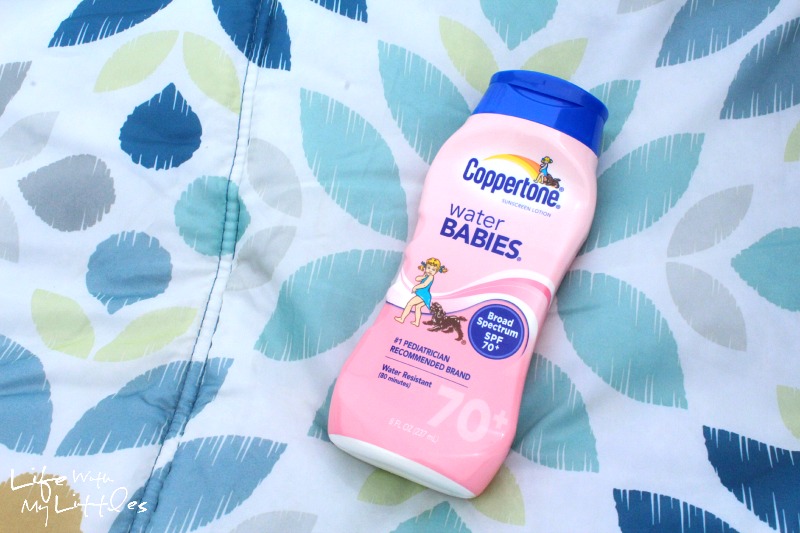 2. Sunscreen. This is sort of a given. I have started carrying around a big bottle of baby sunscreen whenever we leave the house because even if I do remember to apply sunscreen before we leave, I never know how long we might be outside. Little J has pretty fair skin, and I don't want him burning, and keeping baby sunscreen in my bag is a great way to make sure I am always prepared.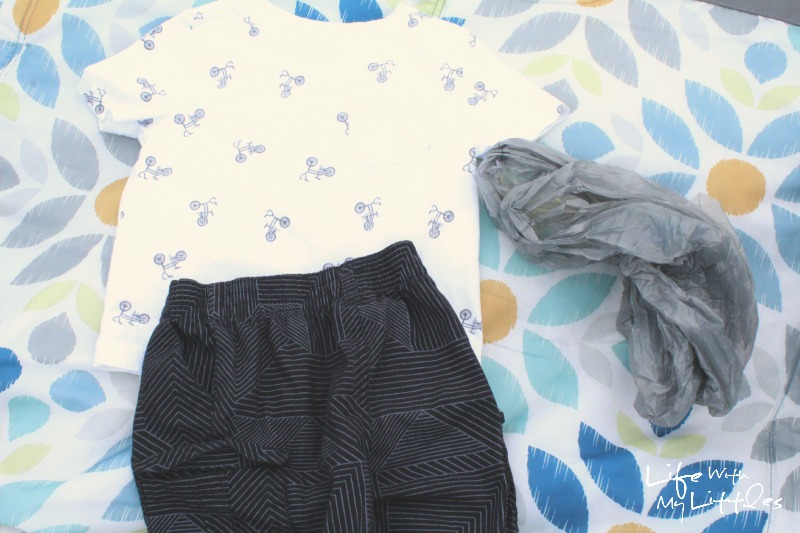 3. An extra outfit and plastic bag. A few weeks ago we went to the zoo and I wasn't expecting anyone to get messy. We turned the corner and were headed to see the bear when Little J found a giant puddle and started splashing in it. He loved it and I just let him have fun, but his shoes, socks, and pants were all soaked. We ended up just taking his clothes off in the car so he wouldn't get his car seat all wet. Lucky for us, it wasn't a muddy puddle, but I definitely learned that keeping an extra outfit and a plastic bag for wet clothes in my bag is super helpful! You never know when a big mud puddle is going to call your child's name. And actually as I was taking pictures for this post at the park, my son found a big giant puddle on the slide and got soaking wet. So yeah, this is really helpful.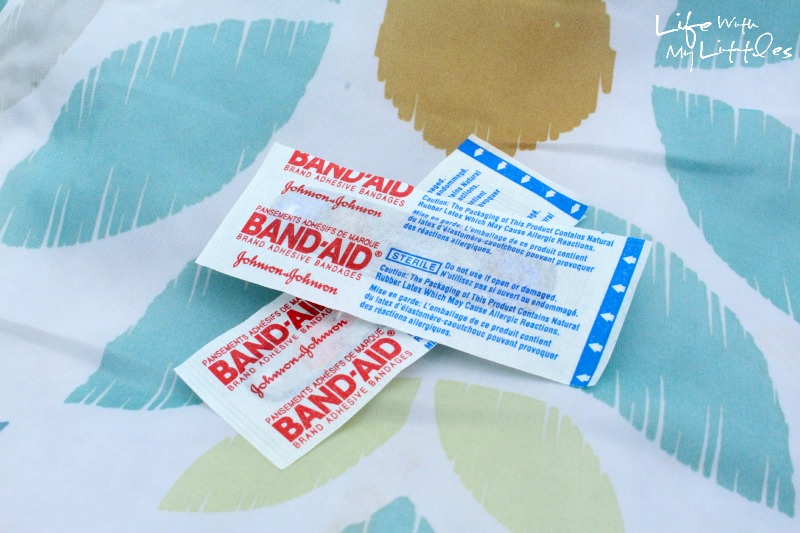 4. A Band-Aid. If your child is anything like mine, he is going to be running around non-stop outside. Little J loves running and sometimes he gets going too fast and falls right on his little face. I have just accepted the fact that his little legs are going to have scabs and bruises all summer. But sometimes the cuts do bleed, and it always helps to have a Band-Aid handy when they do.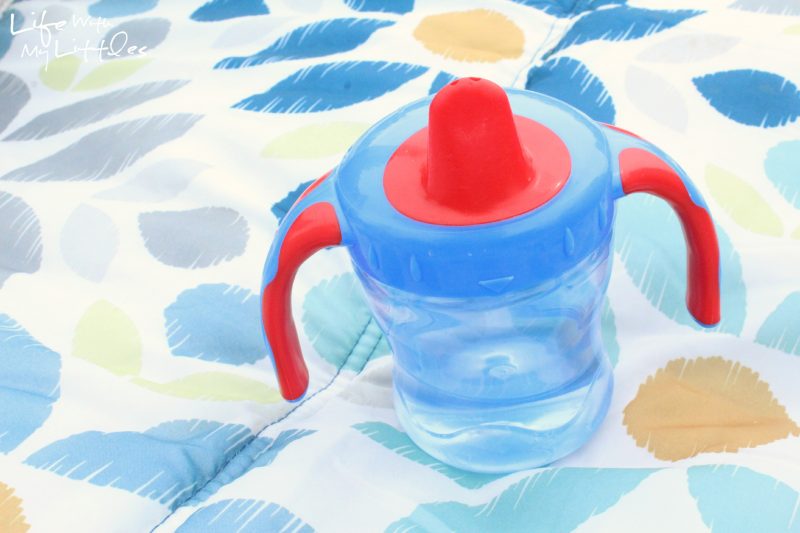 5. Water. I pretty much bring Little J a sippy of water anywhere we go, but it's super important during the summer months to make sure you have water for your kids. You don't want them getting dehydrated when they are running around in the hot sun.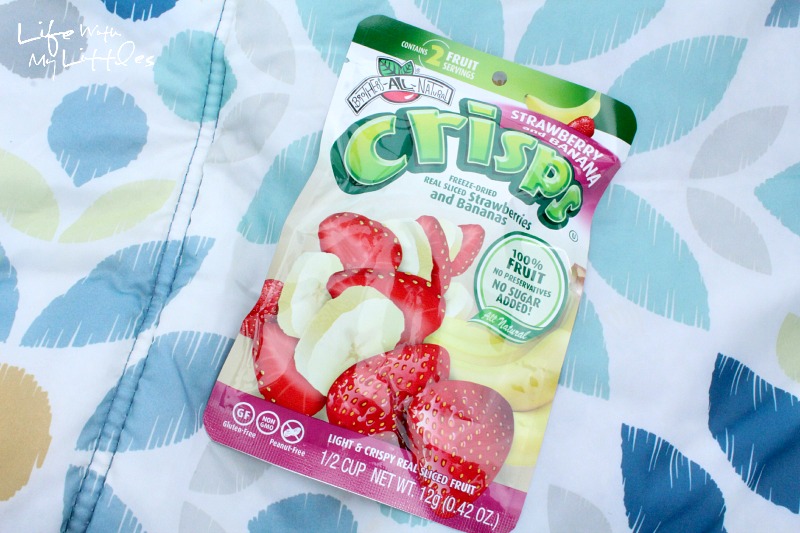 6. Snacks for energy. Bring some high-protein snacks, or snacks that don't have a lot of sugar. If you need ideas for some healthy snacks for toddlers, you can check out this post. It's pretty much a guarantee that no matter how long we are at the park, Little J will ask me for snacks at some point. So I always have something good for him that will give him some energy for playtime.
If you keep all of these things in your diaper bag, you are going to have a recipe for successful and fun summer days! I am so excited to be able to spend time outside, and I can't wait to be outside more often as it gets warmer!
Do you have any other suggestions for what to keep in your diaper bag during the summer? Let me know what I missed!