Looking Good During and After Pregnancy With Pink Blush Maternity: How to look good when you are pregnant and in that awkward stage after baby is born!
I received free product in exchange for this post.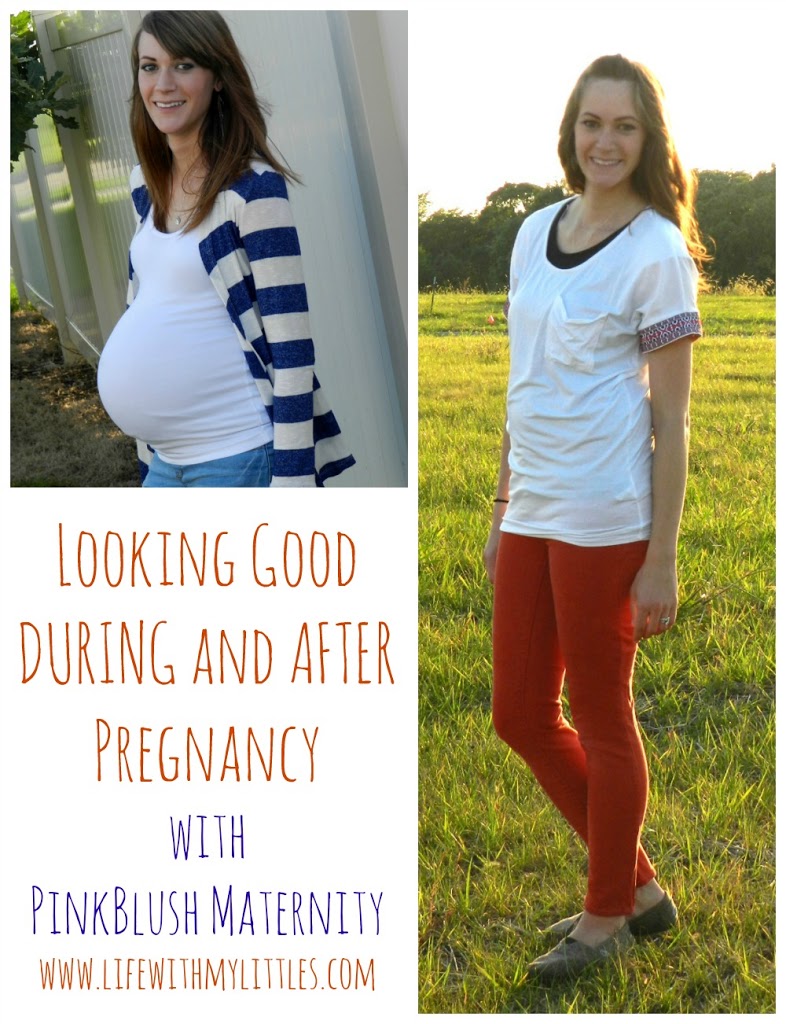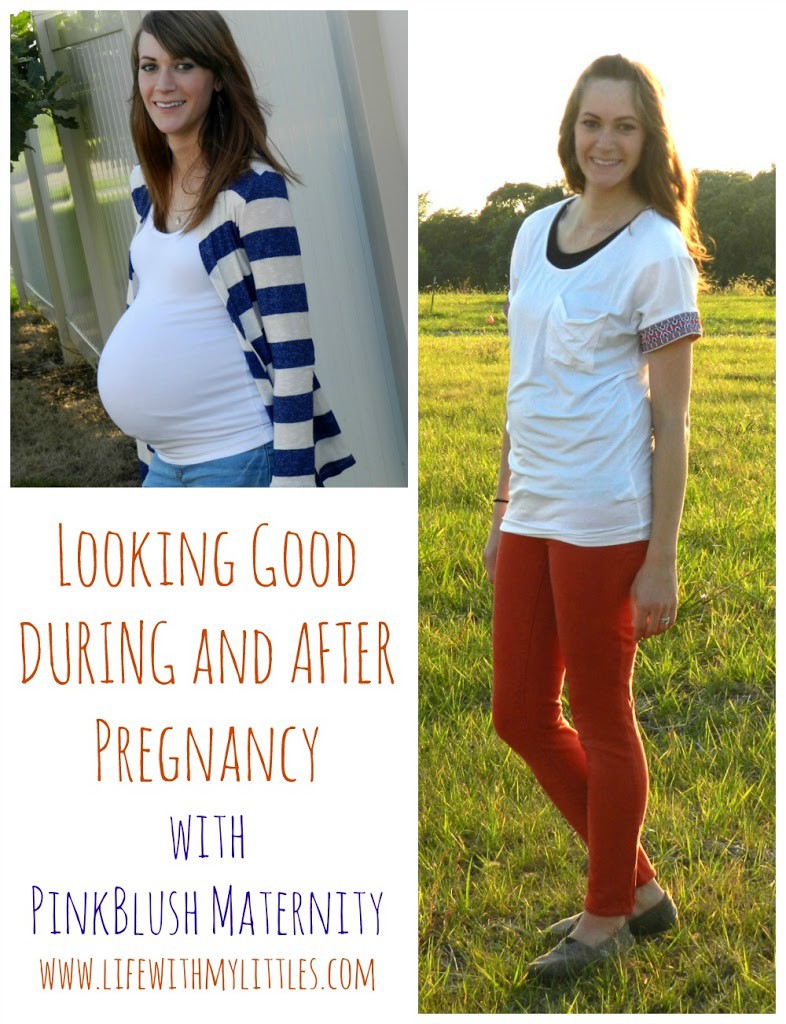 When I was pregnant with Little J, I did not love my maternity clothes. I had one shirt that I liked more than the rest, but all of the other ones I had either fit weird or weren't very cute. So when I was pregnant with Little A, I decided that I was going to find cute maternity clothes so that I could look good during my pregnancy. It can be hard to feel positive about your pregnant body, so it really helps to have something cute to put on it! Right before entering my third trimester, I discovered Pink Blush Maternity. And guess what? I found out how easy it is to look good during your pregnancy! And now that Little A is a month old, I have also discovered that you can look good right after pregnancy, too!
I know some people dread the day that they can't fit into their regular clothes anymore. For me, it's the pants that get too small first, and then the shirts get too small about a month or two later. Luckily, I discovered the best website for maternity clothes to make you feel cute and feminine and not cost a lot of money. I first shared
Pink Blush Maternity
with you a few months ago as one of the
best (and my favorite) places to buy maternity clothes
. A few months ago they contacted me and asked if I wanted to do a collaboration on a post. I will be honest and tell you I was super duper excited. Yeah, super duper. I had a really hard time choosing just a few pieces, but ended up with two gorgeous tops, one comfortable sweater, and one stylish maxi dress.When they came in the mail I immediately tried them on and sent pictures to my mom and sister. They were perfect!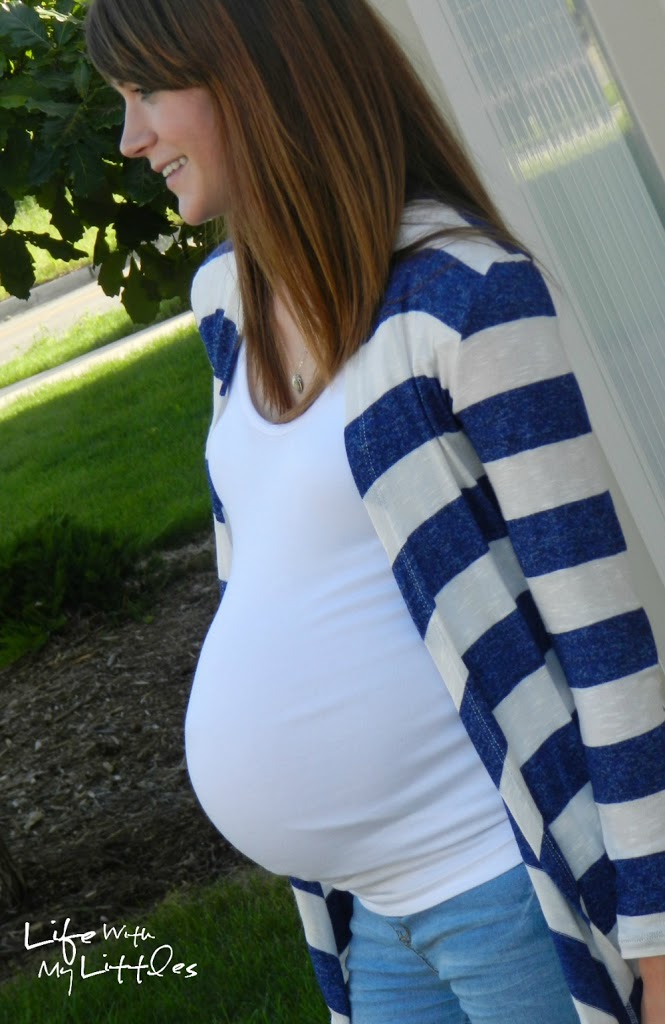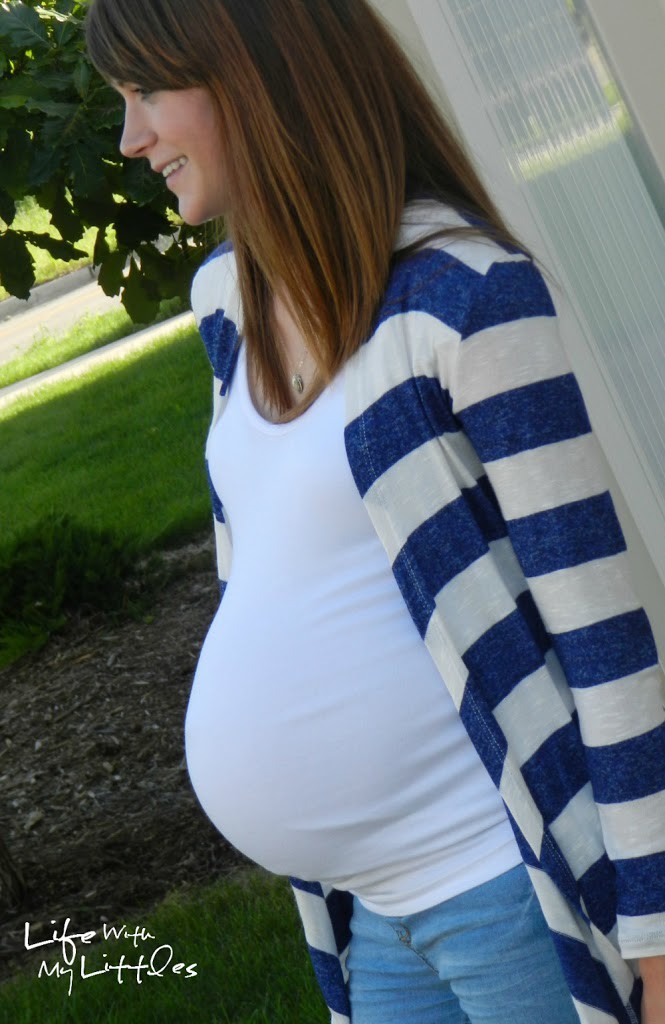 All of the
Pink Blush Maternity
clothes I have are really soft, comfortable, and breathable, which is really important to a pregnant woman! Something else I loved is that the shirts were all long enough that even at 38 weeks pregnant, they completely covered my belly.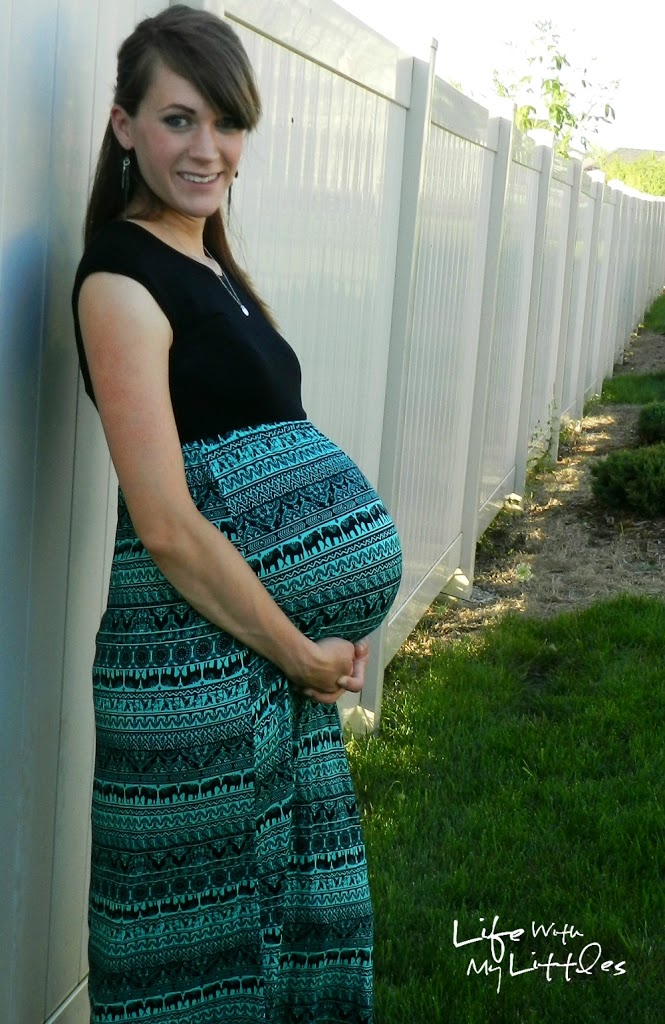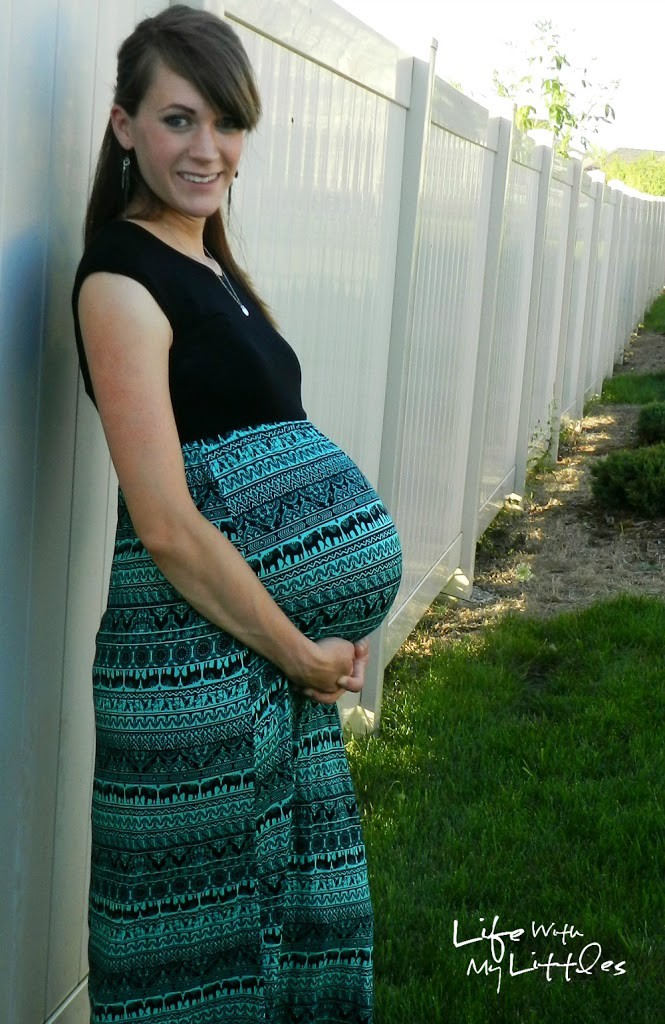 I have found that some of the shirts I got earlier on in my pregnancy from other stores don't quite cover my belly anymore and I have to wear shirts under them, which in the summer in Iowa is not something I recommend. Pink Blush Maternity helped me to really look and feel good during pregnancy.Something I really struggled with after Little J was born was finding clothes that fit but didn't make me look like I had just had a baby. For most women, it takes a at least few months to get back to your pre-pregnancy size, and during that time, you can get feeling down about still not being able to wear your regular clothes. It's sort of just an awkward stage, and it can be hard to feel good about your body.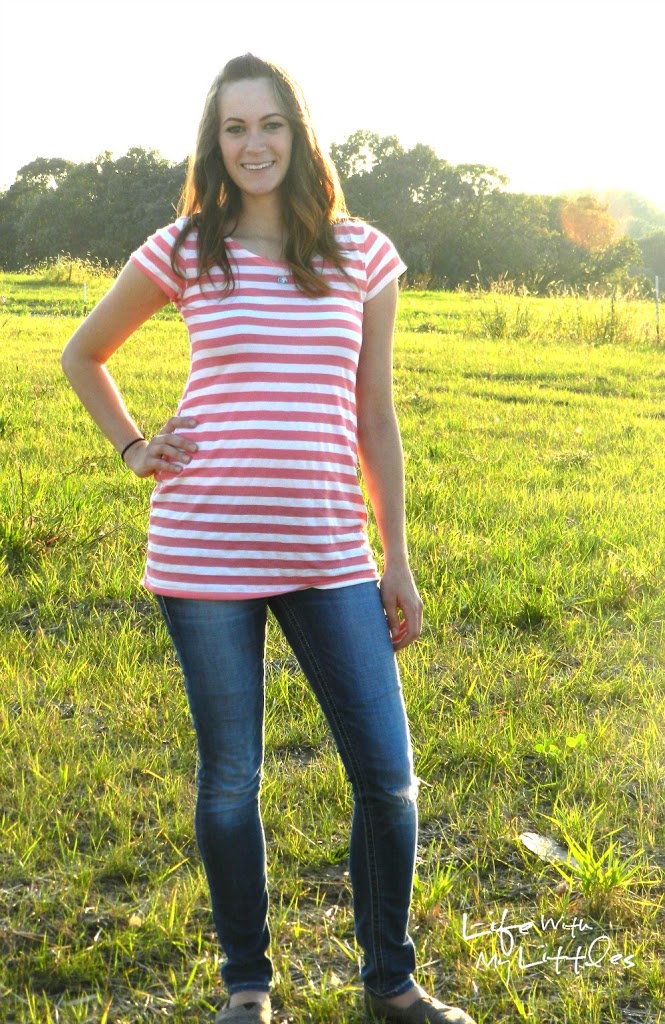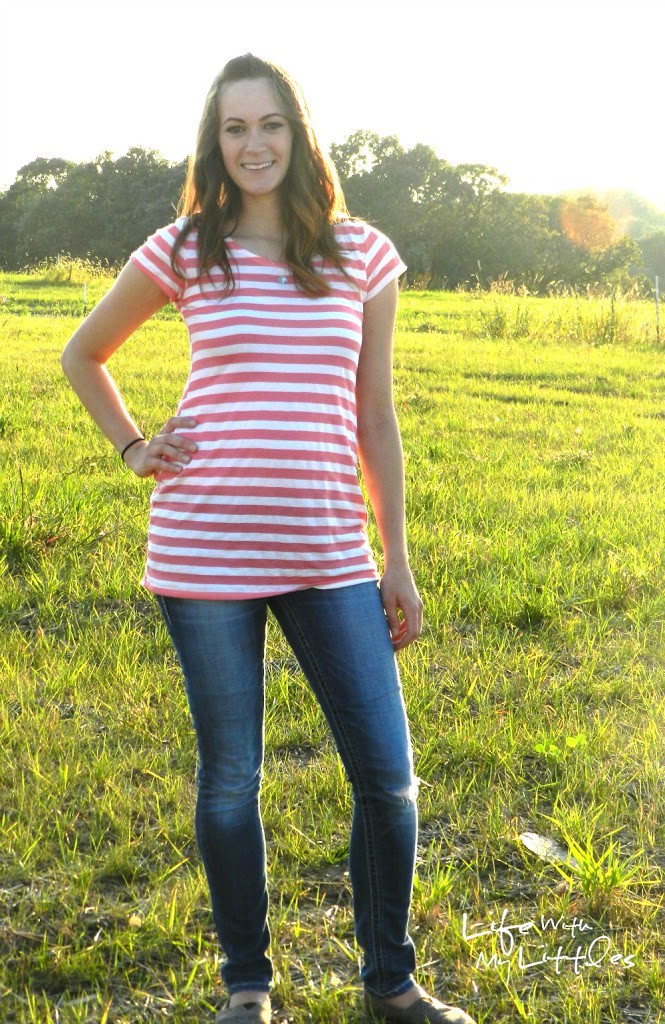 After Little A was born, I loved being able to wear my Pink Blush Maternity clothes because they weren't super tight, they hid that little pooch, and the patterns also helped to disguise that extra flabby skin from pregnancy.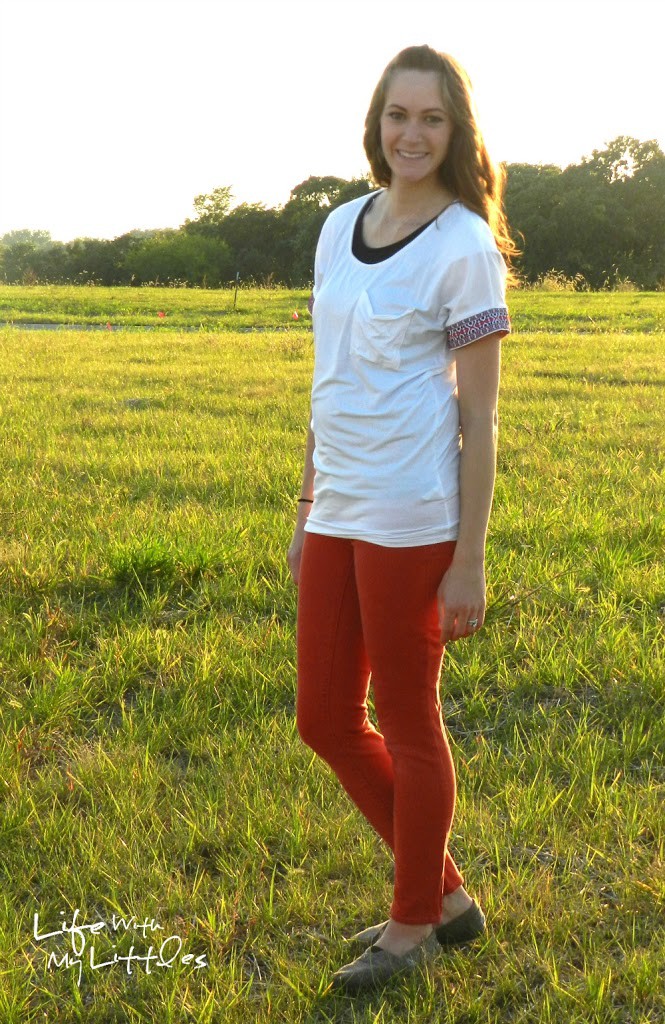 I felt feminine because of the styles of the clothes, but I also felt good about myself because I had clothes that fit well that I wasn't having to squeeze into until my regular clothes fit again. Pink Blush Maternity also helped me to look and feel good after pregnancy!
So now I am sure you are wondering how you can get yourself some gorgeous maternity clothes from Pink Blush Maternity. Well guess what! They are offering 15% off for Life With My Littles readers using coupon code LIFEWITHMYLITTLES from today until October 21st! I highly recommend you try out at least one thing from there (good luck picking just one!) because you will fall in love with their clothes like I have!
Pink Blush Maternity really made me feel good about how I looked both during and after pregnancy. Their clothes are really versatile and other people would never guess that they were maternity clothes when you wear them after your baby is born. And if you are wondering how you can get the clothes I was sent, you can click the links under each set of pictures: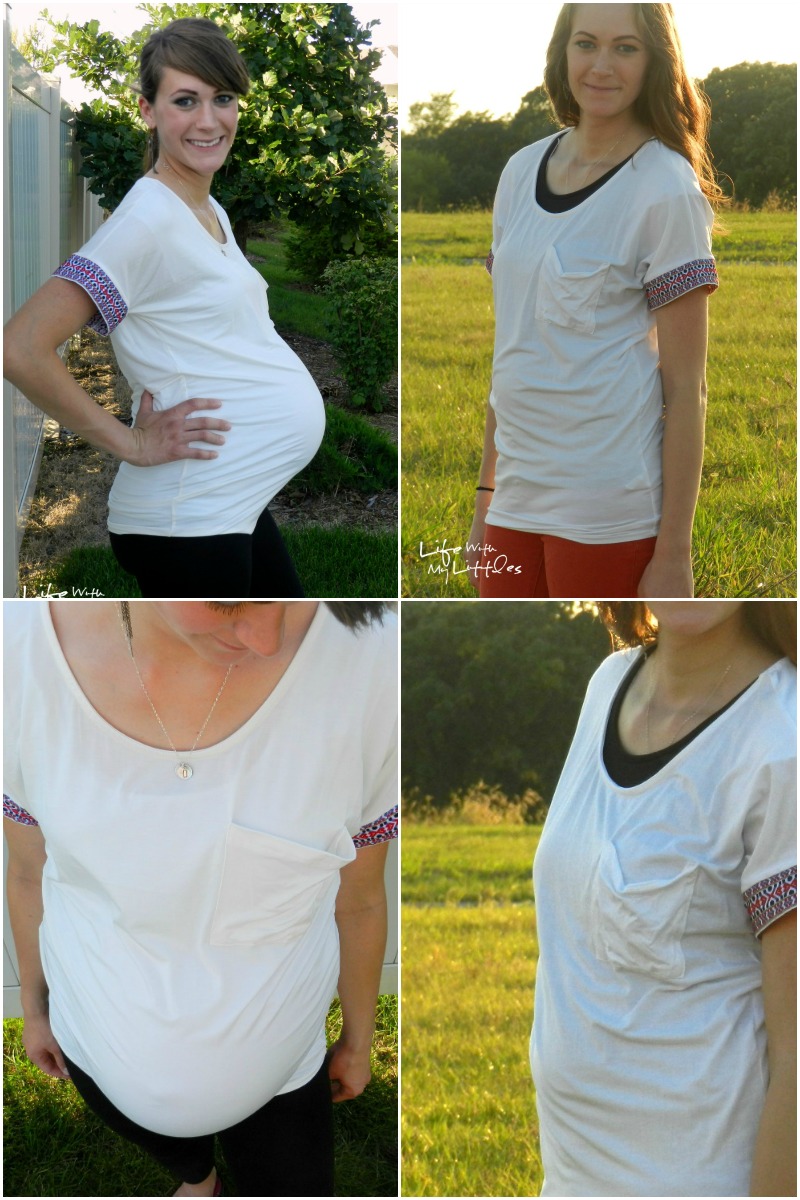 Ivory Tribal Embroidered Sleeve Maternity Top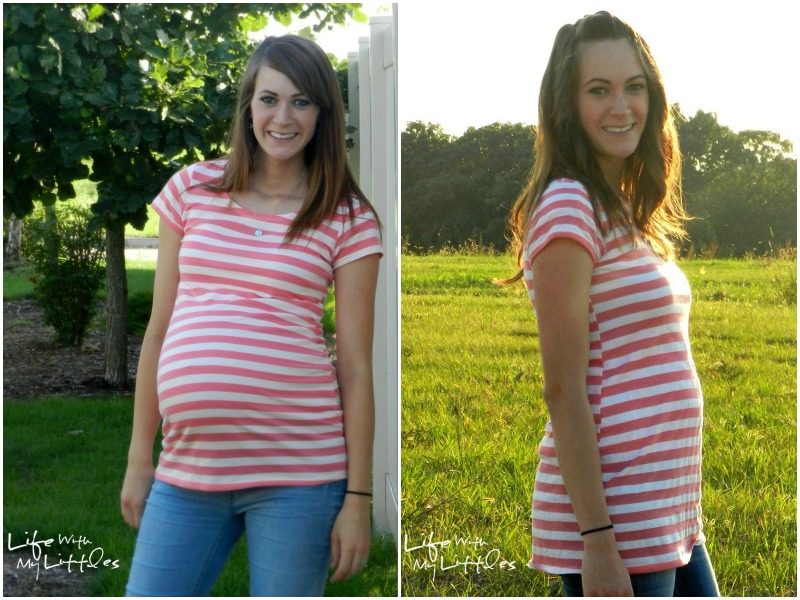 Pink White Striped Maternity Top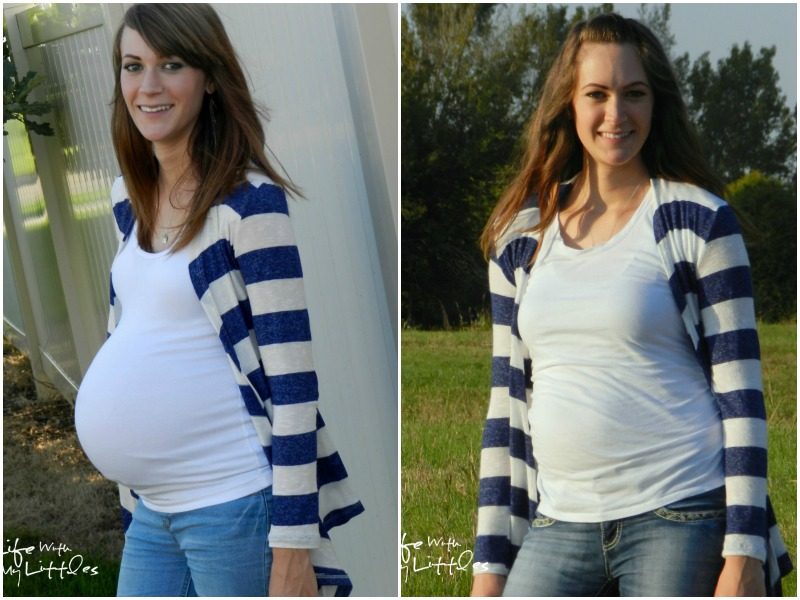 Navy Blue White Striped Maternity Cardigan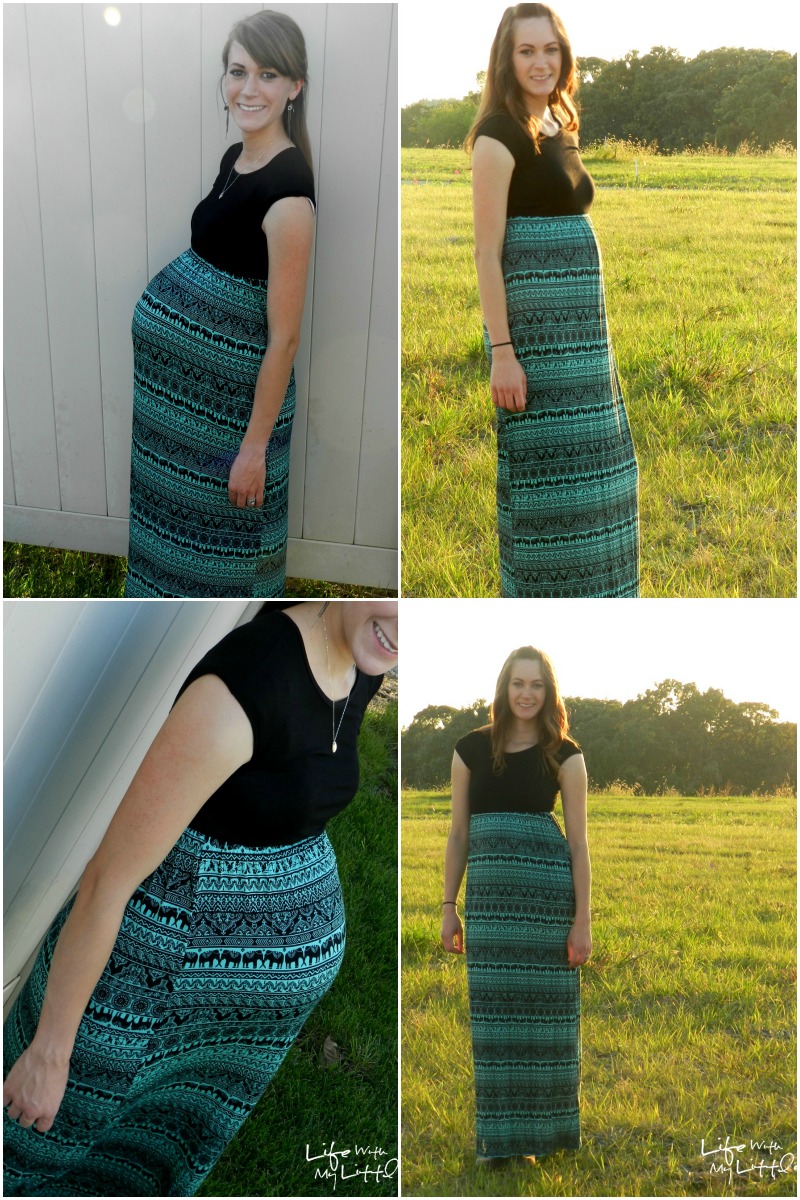 Black Green Elephant Print Maternity Maxi Dress
And remember the gorgeous mint lace dress I wore for my maternity pictures and my sister's wedding? Oh yeah, that's from Pink Blush Maternity, too!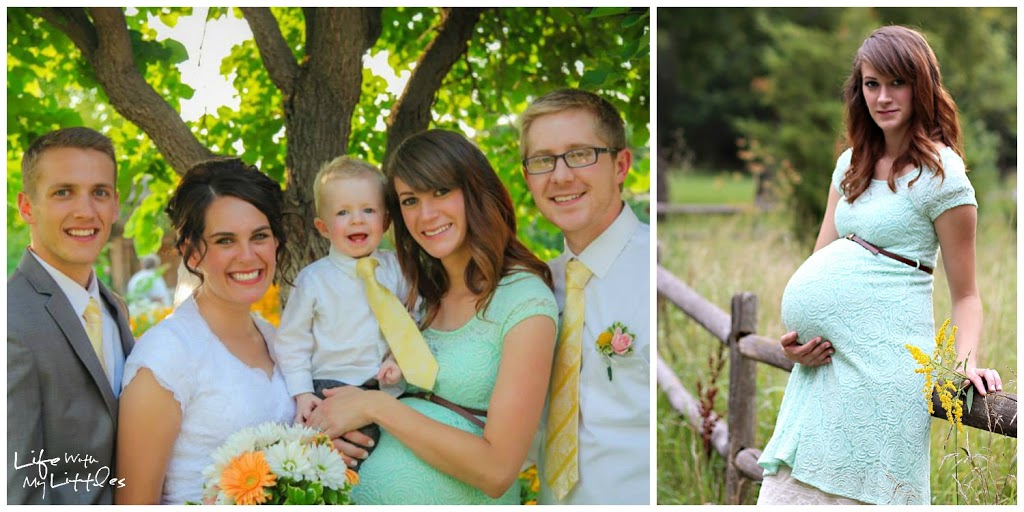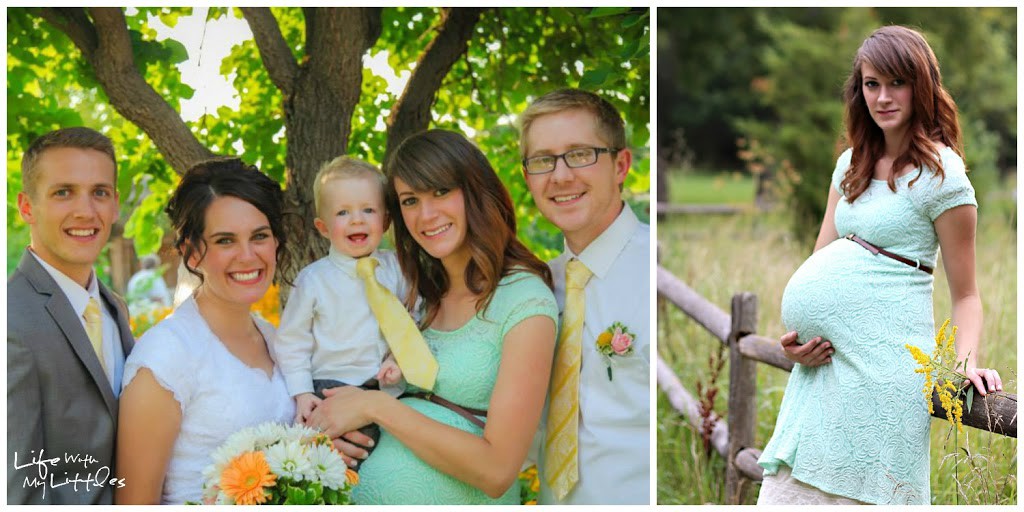 And if you aren't pregnant right now and aren't planning on becoming pregnant any time soon, don't forget that Pink Blush also sells women's clothing that is just as cute and will make you look amazing!
Thanks again to Pink Blush Maternity for contacting me! And thanks to my good friend Alli for taking these pictures! You should all check out her adorable Etsy store to say thanks!