These super easy no bake OREO cream pie bars are the perfect party dessert! They only take 4 ingredients and come together so easy!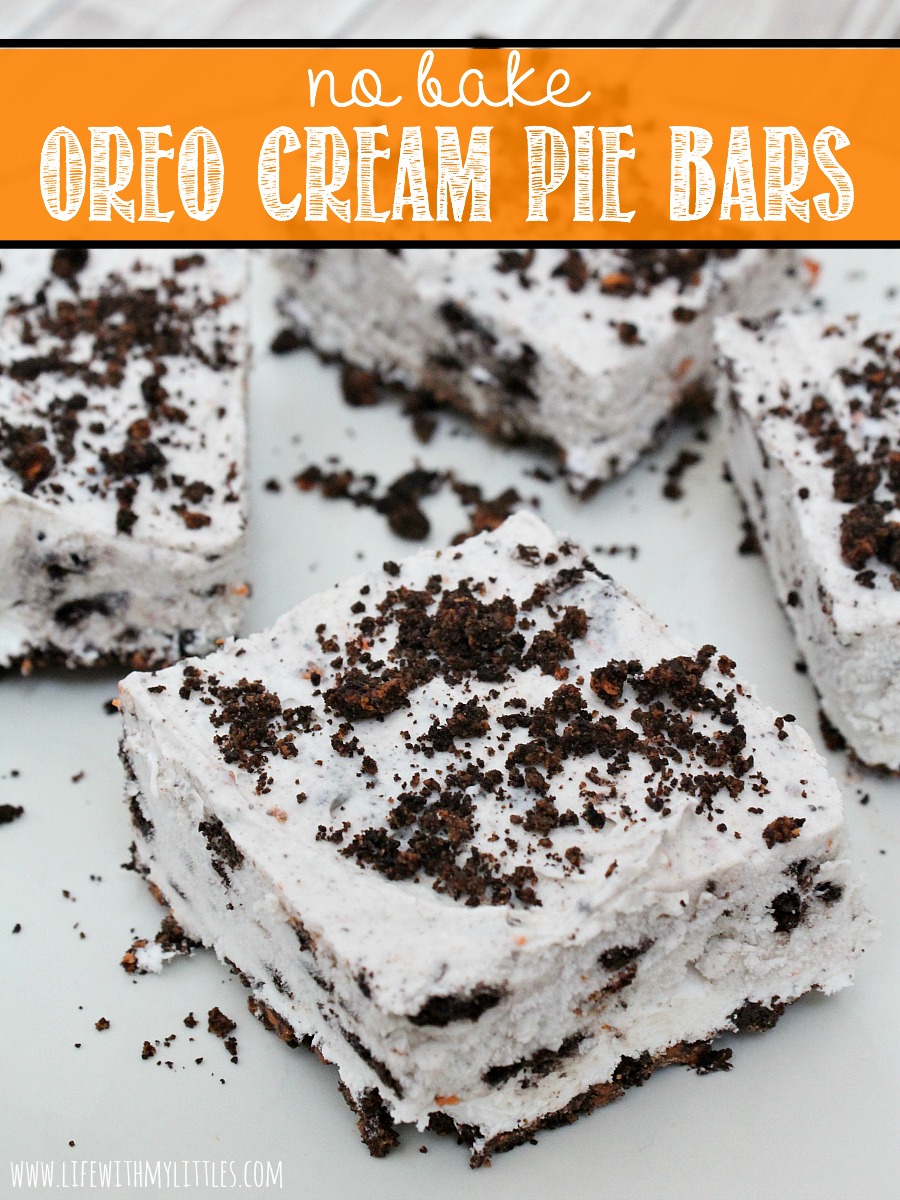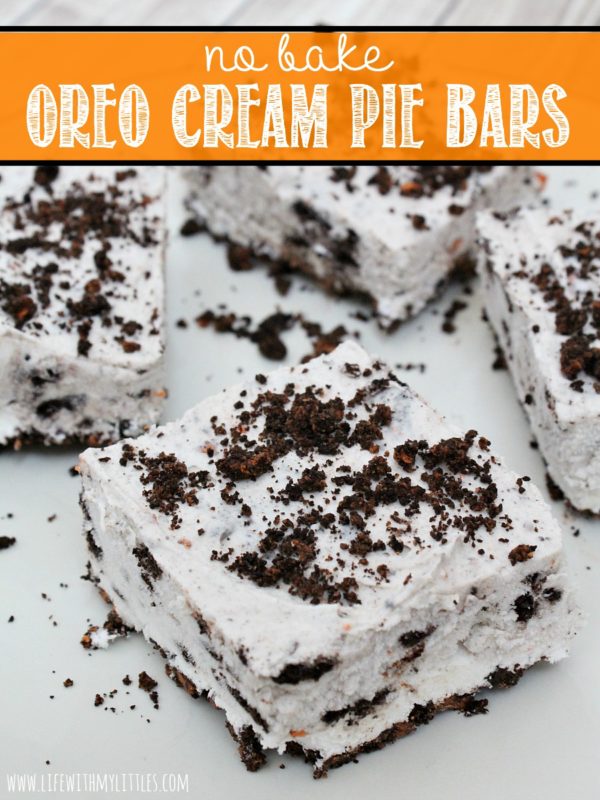 Hey mamas! I shared this recipe last year on my friend Christine's blog, I Dig Pinterest, and I have been saving them ALL YEAR to share them with you guys here today! They are super easy no bake Oreo cream pie bars, and they are DELICIOUS!
And not only are they super easy and yummy, but they only take four ingredients! Woo hoo! They are the perfect dessert for when you are busy getting Halloween costumes together and carving pumpkins and don't have a lot of time (or energy!) to do much else!
This recipe was actually adapted from one of our family's favorite OREO cream pie recipes. We make it all the time when we have guests or when we bring food to friends. It's always a big hit, and these bars were, too! We gobbled them right up! And who wouldn't? A layer of OREOS, a layer of whipped cream, and a layer of OREO cream pudding. Mmmmm. Is it too early for me to make these again?
To be honest, you could probably get away with making these any time of the year, but there's something about using Halloween OREOS that makes them even yummier!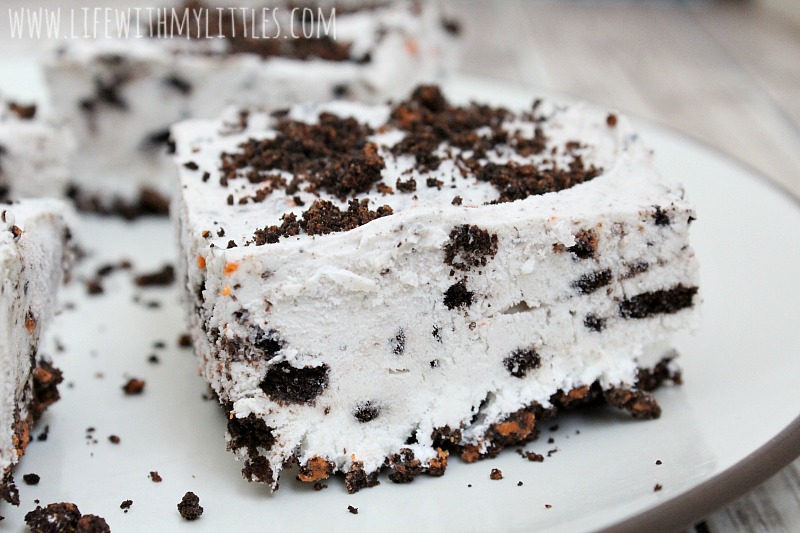 Yield: 1 8x8 pan
No-Bake OREO Cream Pie Bars
Prep Time: 4 hours 30 minutes

Total Time: 4 hours 30 minutes
Ingredients
1 package Halloween OREOS
1 1/4 cups milk
2 (4 oz) boxes OREO pudding mix
1 tub whipped cream
Instructions
Crush up 12 OREOS and squish them in the bottom of an 8x8 pan. 2. Spread 1/2 container of whipped cream on top. Freeze for 10 minutes.
Blend together 1 cup milk and 2 boxes of OREO pudding mix. Once blended (it will be thick), gently fold in the rest of the whipped cream. Spread on top of the whipped cream layer and freeze for 4 hours.
Sprinkle with crushed OREOS or top each bar with a full OREO! Thaw for 10 minutes before serving.
I really do hope you get a chance to try these no bake OREO cream pie bars out, because they are DIVINE! Happy Halloween!!