New Dad Kit with free printable tags. Make Daddy feel special with these great ideas for things to put in your kit! Perfect for a baby shower!
This shop has been compensated by Collective Bias, Inc. and its advertiser. All opinions are mine alone.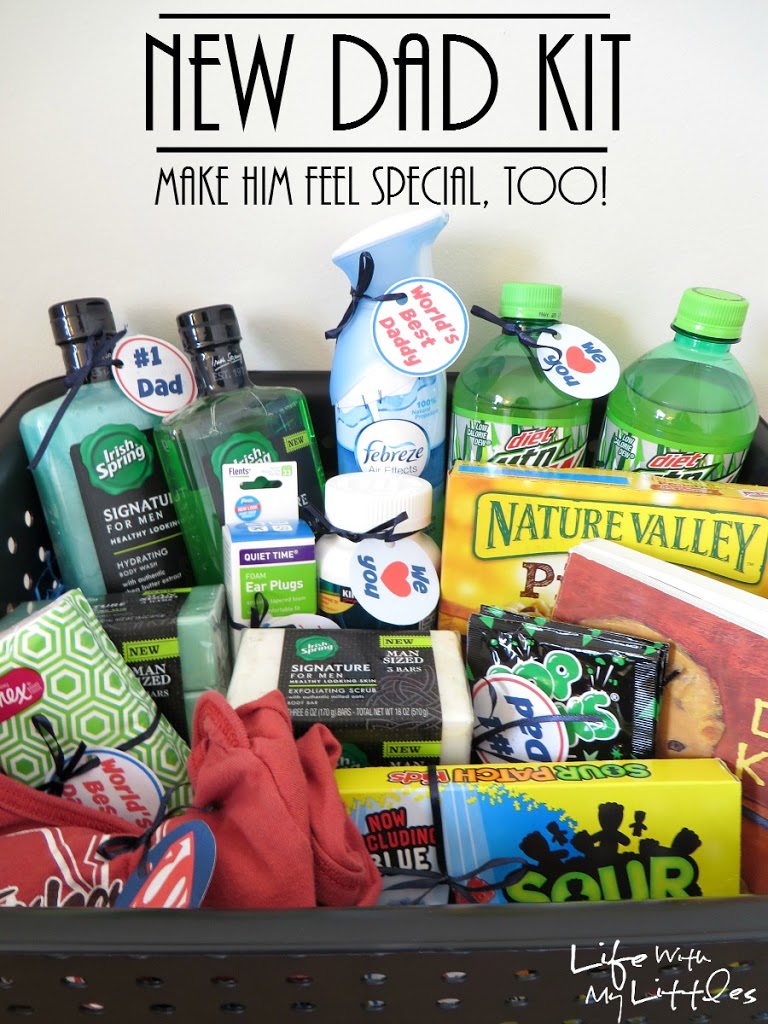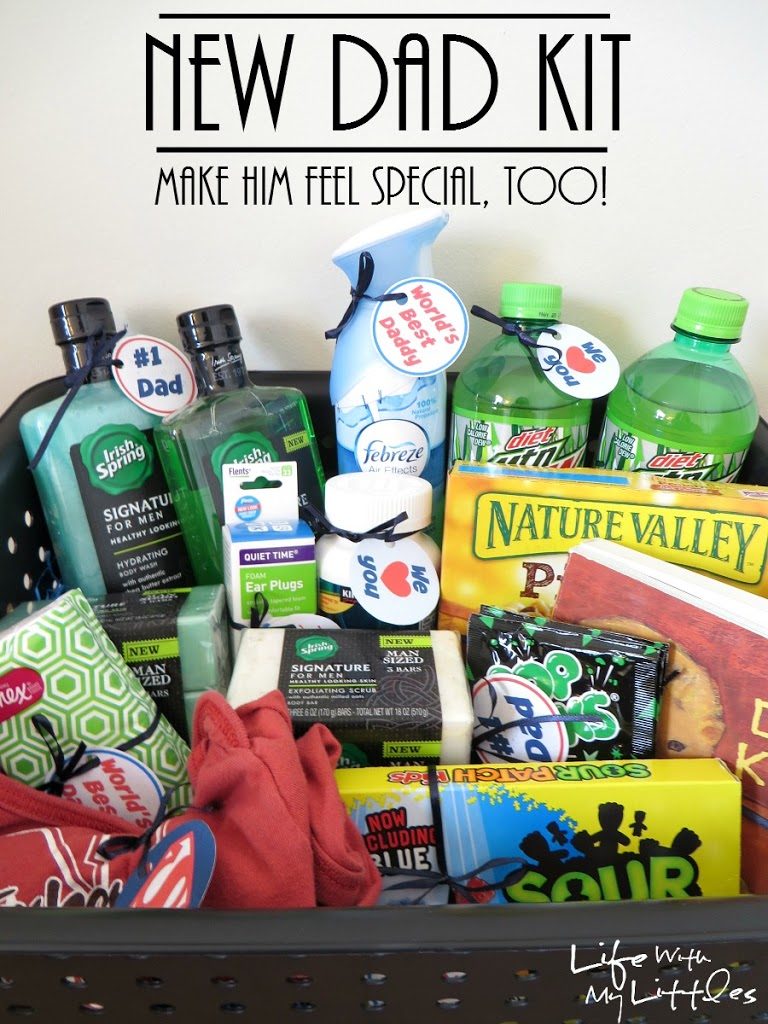 Before Little J was born, I kept myself very busy getting ready for his birth. One of the things I did was make a "New Dad Kit" for my husband so he wouldn't feel left out. With all the attention pregnant moms get, I think it's important to make sure dads feel like they are a part of pregnancy, too! Making a new dad kit was the perfect way to let the Mister know that he was definitely a part of it. I have had a few requests for a post about a new dad kit, so here it is!!
Like I said, I think it is important to make sure that the dads don't feel left out, so I included a bunch of things to help make the transition to parenting easier for my husband! I also included a few things just to brighten his day, because who doesn't love that?
First I wanted to make sure that I had a cute way to write messages for each thing in the kit, so I made some printables!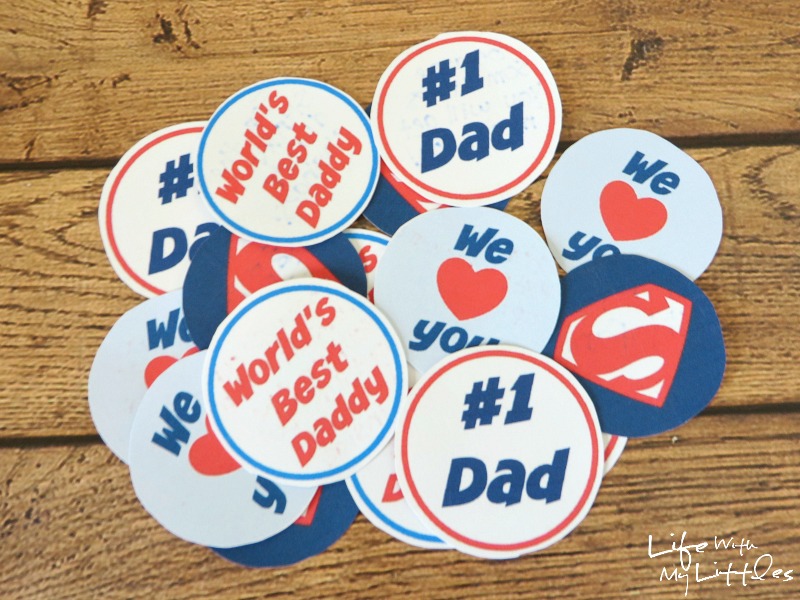 I also wanted to present the kit in a cute way, so I tied the tags on with ribbon and put it all in a basket with some paper fillers on the bottom (this helped keep everything from sliding around!).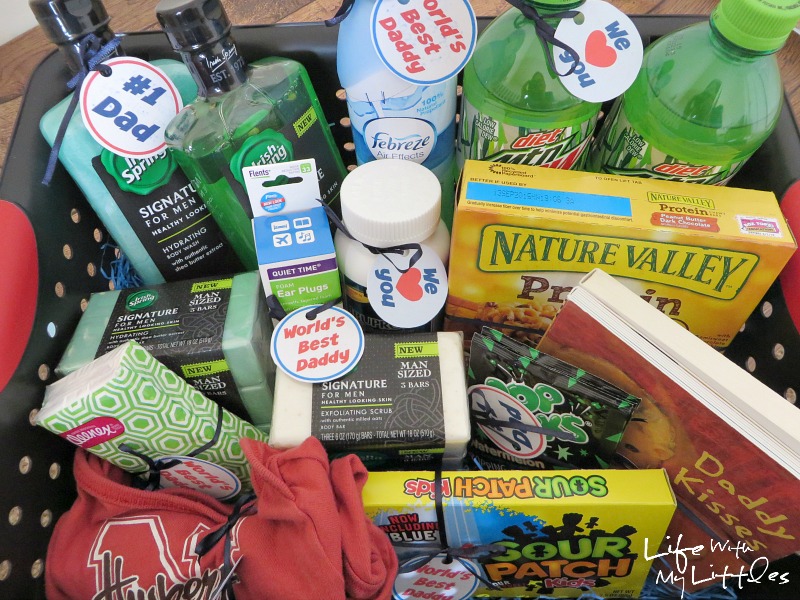 Now onto the kit!
I wanted to put some body wash and soap in the new dad kit because babies make messes, and sometimes those messes get all over daddies! There have been several times that our babies have barfed on the Mister and he has had to take a shower to clean off! So including some amazing soap that smells good, hydrates, exfoliates, and is the only bottle you need in the shower is really helpful! I wrote on the tag for the soap "Because sometimes you will get messy, too!" The Mister can definitely attest to this one!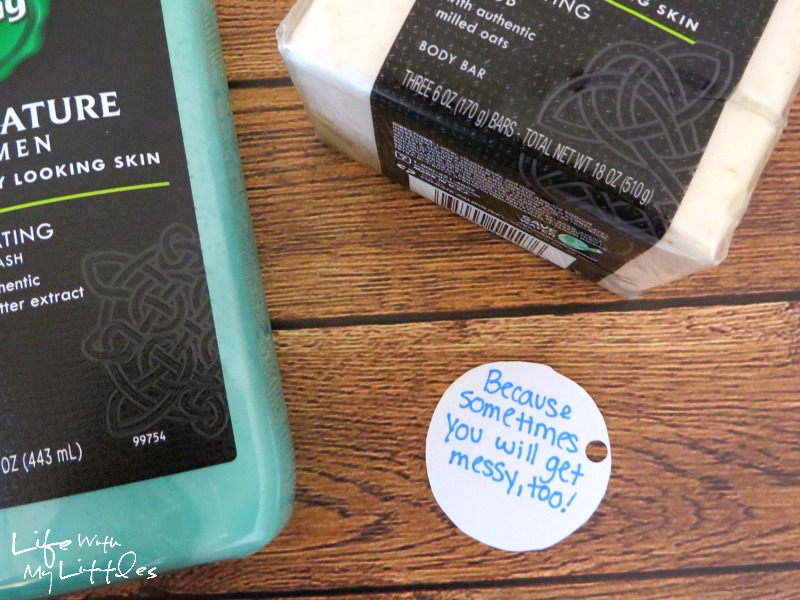 I also included a lot of other things to help the Mister make the transition to fatherhood easier!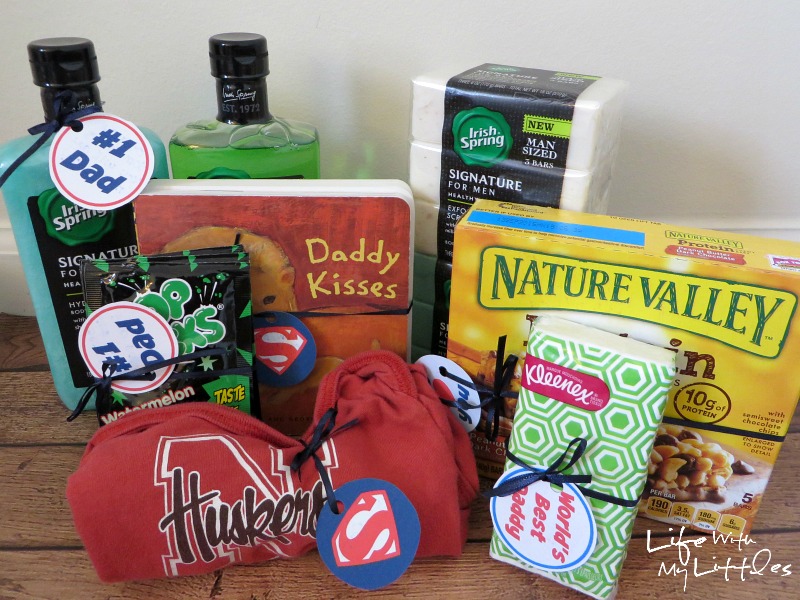 I put in some books about daddies for my husband to read to our baby, some Pop Rocks (because our baby's pop rocks!), a onesie for his favorite college sports team, some granola bars for when I don't pack him a lunch, and some tissues (because there will be plenty of happy tears).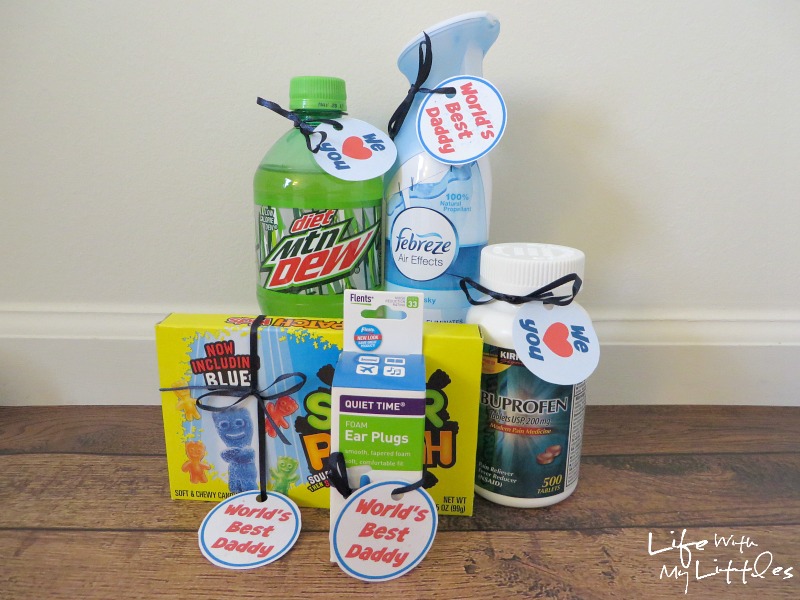 I also put in his favorite caffeinated soda for a pick-me-up, some air freshener (babies can be stinky!), some Sour Patch Kids because sometimes our baby will seem sour, but always sweet inside, some ear plugs for when baby cries, and some ibuprofen for the headaches.
I had a lot of fun putting together this new dad kit, and I can't wait to give it to him!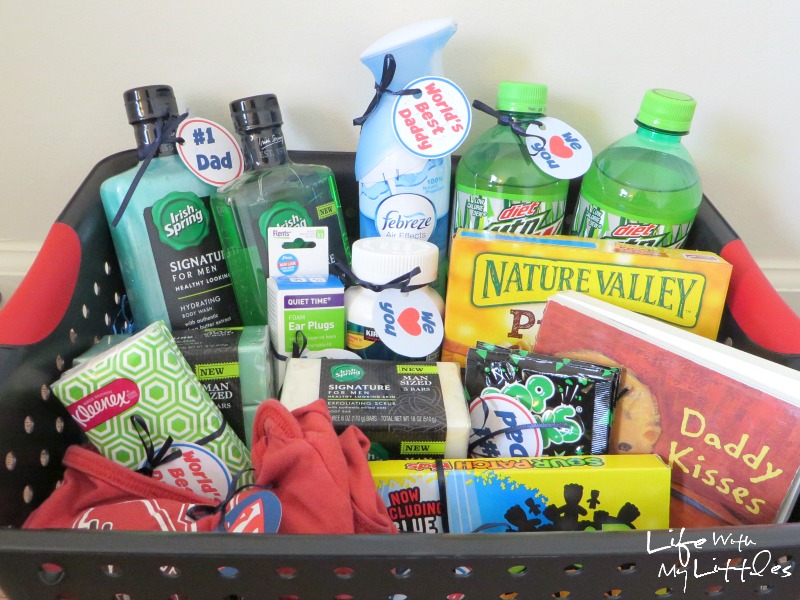 And if you are looking for more things to do before your baby is born, read 25 Things to Do Before Your Baby is Born.