Mama's Monthly Faves: a new series all about the best mama and baby products!
I received free product for this post.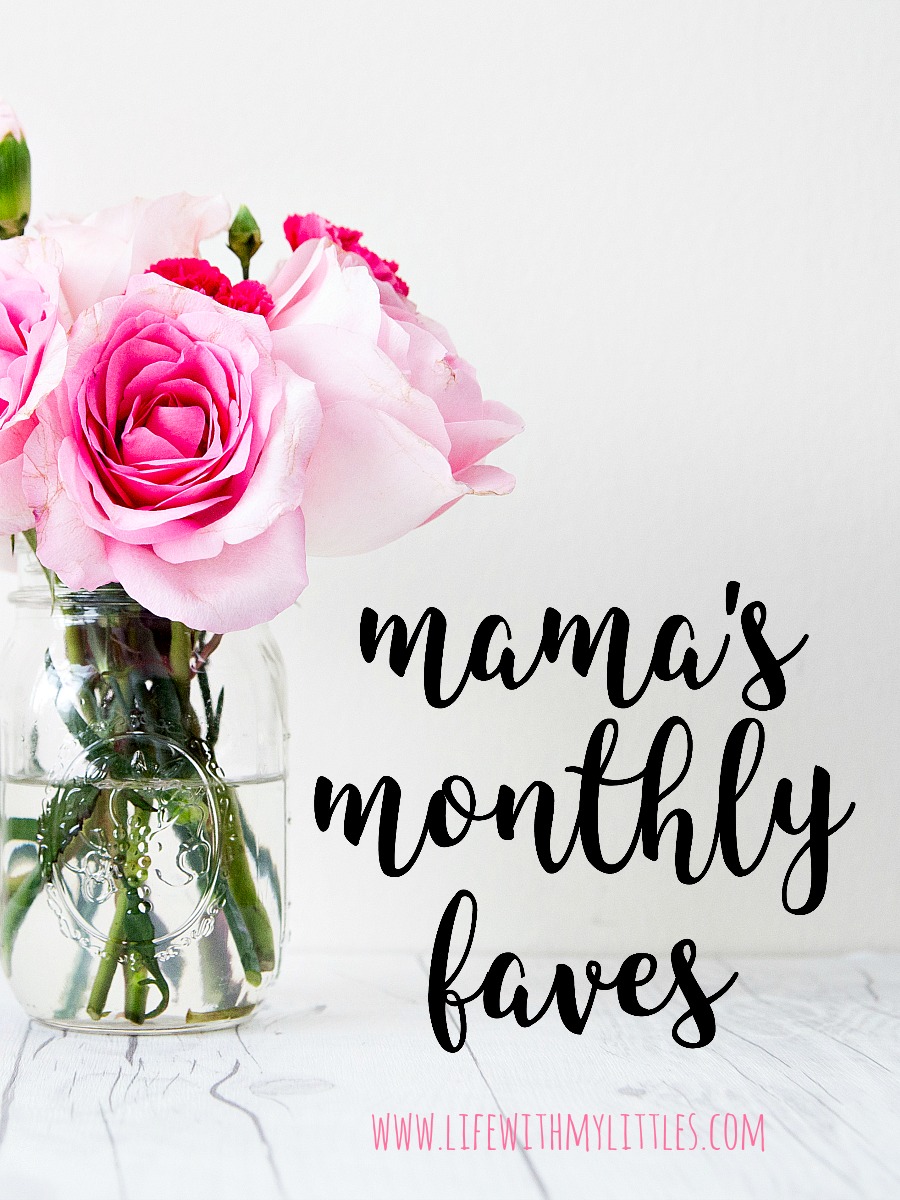 I am so excited to kick off my new series today called Mama's Monthly Faves! Every month I am going to post and share some of my favorite things that I'm either currently obsessed with or have always loved and want to share. These will be things that I love, things that inspire me, things that help me be a better mama, and things that my kids love that I want to share with you guys to help make motherhood easier for you. I love hearing recommendations from other moms, and hopefully you guys will enjoy hearing recommendations from me!
I hope you guys like this series and are as excited about it as I am, because I really wanted to start sharing some of my favorite things that not only help me as a mama, but help me get through each day. Motherhood is hard and it's important to take care of yourself and find things you love that make you happy. And if these things can help me be happy, I want to share them in the hopes that they'll help bring you guys some happiness, too!
1. Bump Boxes. So you know how subscription boxes are all the rage right now (yup, just used that phrase, I'm 80)? Well guess what? THERE'S ONE JUST FOR PREGNANCY! Yeah, I know. It's amazing. I love Bump Boxes because you can get a monthly subscription (three, six, or nine months), a box based on your trimester, or a gift box for someone who is expecting. Inside each box are full size products that are healthy and safe for mom and baby. It's just such an awesome present for pregnancy and I love the idea behind it.
2. Breakfast tacos. I wish these existed everywhere because they are THE BOMB. I haven't decided where is my favorite place to get them yet. I love Taco Cabana because they are cheaper, but I also love Las Palapas because they are a little bigger. My favorite are egg and potato breakfast tacos with cheese. SO GOOD. And of course you have to have the salsa. Seriously mamas, if you are ever in Texas, you have to have a breakfast taco. It will be the best thing you do all day.
3. These Hello Maypole felt balls. I love these Hello Maypole felt balls in the Sprinkles on Top color scheme. I got them a few months ago with the intention of using them in the playroom, but since the playroom is no longer happening, they are going to be the inspiration for baby boy's nursery. I want to do a rainbow theme with a focus on the blue, green, and yellow balls. I hung up most of them in a garland (you can see if in my home tour post) and the rest I'm going to make a mobile to hang over the changing table. Now I just have to start looking for fabrics for the bedding and changing pad cover and curtains! And I want to maybe do a rug and of course some other wall decorations.
4. Sephora's Super Supreme Body Butter. So my mom sent me this for my birthday in July, and little did she know, it was perfect because I was pregnant and needed something for my growing belly! It smells incredible and it's super thick so I only need to use a little bit. I feel like my skin doesn't feel dry on my belly and my stretch marks that are showing up are ones from past pregnancies, not new ones. If you have dry skin or are pregnant, I highly recommend this stuff!
5. Pumpkin everything. I feel like if you know me at all, you had to see this one coming. I have been loving everything pumpkin flavored ever since we hit September. And even though I could (and do) eat pumpkin treats throughout the year, now that it's socially acceptable, I can actually talk about it! I had a pumpkin spice cream frappuccino from Starbucks the other day and it was so good. I've also enjoyed pumpkin cream cheese muffins, and two pumpkin cupcakes. I'm planning on trying a pumpkin bread recipe soon, and I'm excited for that, too!
6. The Express Portofino shirt. Even though my belly makes it so I sort of can't wear this right now, I actually have three of these and would love to have more. It is my absolute favorite style of shirt, and I LOVE all the patterns and colors it comes in. You can roll the sleeves up and wear it in the spring or fall, or you can roll the sleeves down and wear it in the winter. It is my favorite shirt and you can dress it up with a pencil skirt, or dress it down with some jeans. Seriously, the best shirt ever.
7. Diet Dr Pepper. I don't know if many of you know this, but as a Latter-day Saint (Mormon), I don't drink coffee. So I rely a lot on the deliciousness of Diet Dr Pepper. I guess maybe not a lot, but I drink one every other day. It is seriously my favorite soda and I love getting it from Sonic with flavor shots in it. Raspberry and vanilla are both extra good. On days when I'm extra tired from mommy-ing and being pregnant, this is my best friend.
8. The new podcast Mama Bear At Home. So this podcast is the new podcast from my favorite podcaster (is that a word?) and I am loving it! Kayla Geddes used to host the Pregnancy Perfect Podcast but she just started this new podcast and it encompasses a lot more than just pregnancy. The first episode talked all about journaling and really inspired me to get back into writing for myself. I love it so much, and I can't wait to see where Kayla goes with it. All of the first six episodes have been great.
I know 8 things is a lot of things to share, but I just had so many things I wanted to share with you guys that I've been thinking about since I started planning this series! I hope you guys check some of these out (or already love some of these things, too!) because they really are things that make me happy. What are some of your favorites this month?