Mama's Monthly Faves: a series all about the best mama and baby products!
I received free product for this post. This post contains affiliate links.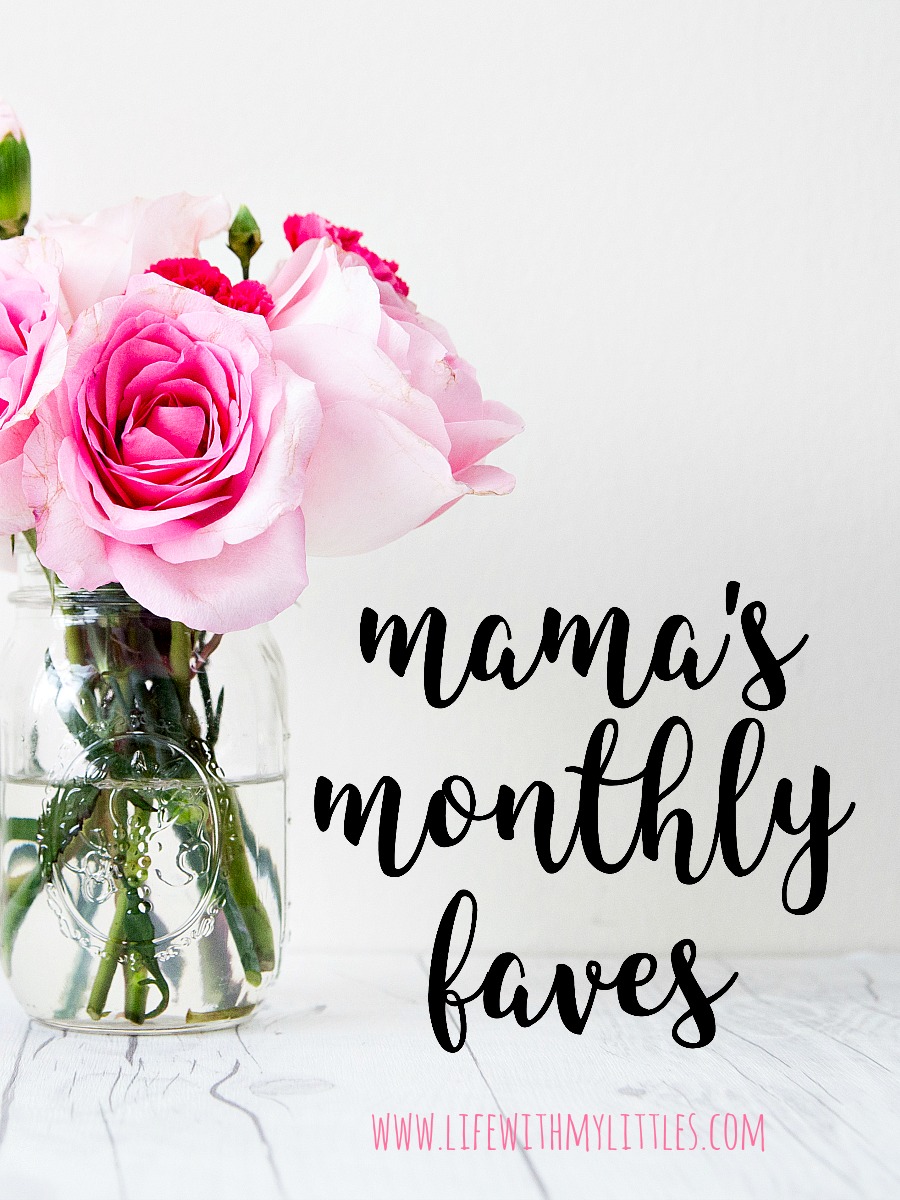 Welcome back! Last month I opted out of doing a Monthly Faves post because I took two weeks off for Christmas, but I am back and super excited to share some amazing mom and baby products with you today! Also, just a heads up, I'm skipping out again in February since I'm taking two more weeks off after baby boy is born, but I'll have another Monthly Faves post for you in March filled with some great baby products that I can't wait to use!
So here are a few of my recent favorites that have both made my life easier and that I have really enjoyed!
1. Tubby Todd Hair and Body Wash. I first heard about this company on one of my favorite podcasts, Pregnancy Perfect, and knew I had to try it out. This 100% natural baby wash is amazing. It smells super good, and it's gentle enough for my kids' sensitive skin. I actually only used it a few times with them because I wanted to save it all for baby boy! And how cute is that bottle? Seriously. If you're looking for a great natural, hypoallergenic wash with plant-based ingredients and that is gentle enough for sensitive skin, check them out!
2. St. Ives Even and Bright Pink Lemon and Mandarin Orange Scrub
. THIS. STUFF. IS. AMAZING. I was having super bad breakouts (thanks, pregnancy) and the face wash I was using was not helping AT ALL. I actually think it was making it worse. But as soon as I started using this, it immediately cleared up and my face has been so fresh and bright and clear! The scrub feels sort of like a baking soda scrub, it smells amazing, and it is 100% something I would recommend. It's more of a grown-up scrub and it makes me feel pretty!
3. Lowell & Co. Letterboard. I've had my eye on one of these for a few months, and I finally got one at the beginning of the month. And let me tell you, I love it so much. I put it on our entry table for now, but I might relocate it later as I continue decorating our house. Anyway, I got the Nate letterboard, which is a 16×20″ letterboard with an aluminum frame. It came with 290 letters and special characters, which took FOREVER for me to cut off. But it was so worth it. It's perfect, and I can't wait to update it every few weeks!
4. Tropical Chewable Antacids from Target. Okay, so this may only be helpful for pregnant mamas, but seriously, these are delicious, and they have saved me several nights. I've had horrible heartburn and reflux this pregnancy, and I have to take a few of these almost every night. Luckily, the flavors in this bottle are so good. The banana one reminds me of the banana flavored Runts (aka, the only flavor of Runts worth eating). They are super good, basically like candy that kills heartburn. Mmmm.
5. My new watercolor set! If you read this month's currently post, you'll know that I want to learn how to do watercolors. Step one of that was buying my very first set of watercolors! I did some research and decided on this set from Prima Marketing
. It's pretty small, but it has 12 different bright colors that I love and it is perfect for someone just starting out (like me!). I did this little wreath with it, and I am super excited to keep experimenting and learning more!
6. The Great Wolf Lodge. If you don't know what that is, it's basically a hotel with an indoor waterpark and it's AMAZING. We went two weeks ago for a few days during my husband's day off, and it was so fun. The first time we went Little J was almost 2 and Little A was 4 months, so this time with Little J being almost 4 and Little A being almost 2 1/2, it was a new experience. The kids both loved going on the slides in the kiddie pool, and Little J got to go on some of the bigger slides with my husband. We were all bummed to be leaving when our stay was over, and we will for sure be back again!
7. Grocery pickup services. So now that I am super pregnant and it takes me forever to get around the store and by the end of the trip I'm exhausted and sore, I don't want to go anymore. I usually enjoy grocery shopping, but the last few times were miserable. So I just recently started using grocery pickup services. I'm definitely going to be using it all the time once baby is here too, because there's no way I'm taking three kids under 4 to the store. So far I've tried Walmart and H-E-B, and both have been awesome. You can even get $10 off your first order with the Walmart pickup when you use this code. And for reals, this has changed my life! You have to try it at least once!
Well that's it this month for me! I really love sharing products and things I love with you guys, and I'm always thinking of what I can include in these posts! Make sure you check back in March for a new post since I'm taking next month's post off for baby boy!